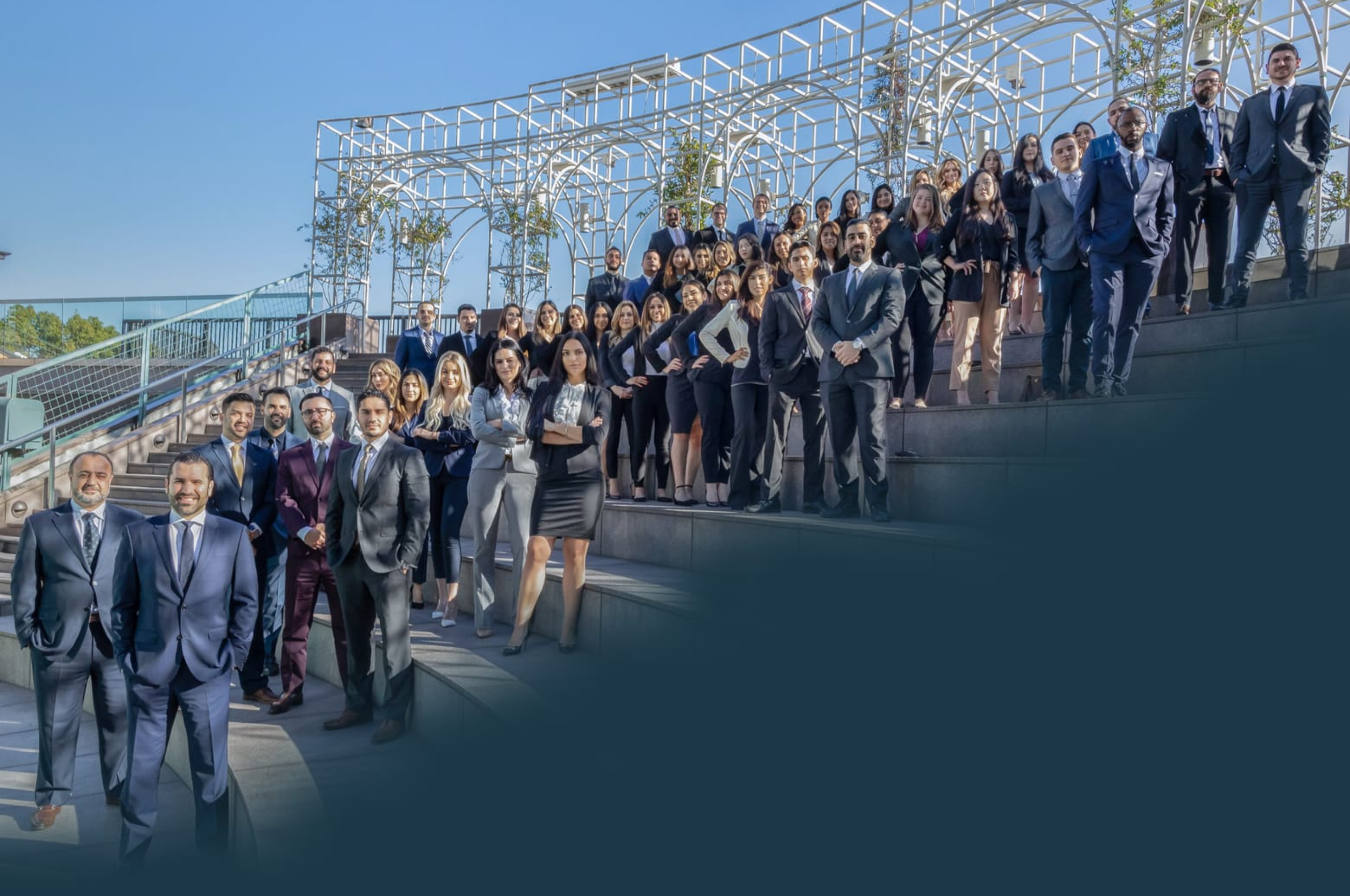 Long Beach Personal Injury Lawyer
Long Beach
111 West Ocean Boulevard, Suite 400 Long Beach, California 90802
Phone Number: (562) 396-9874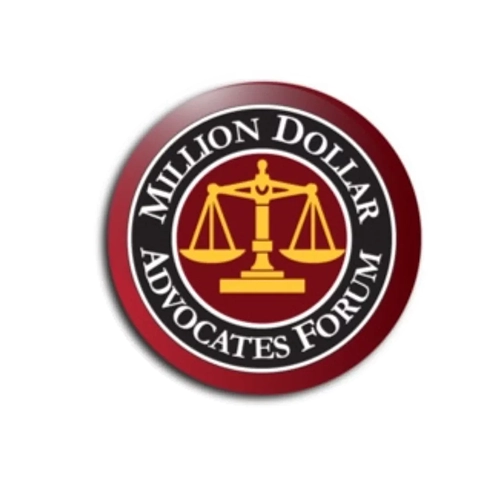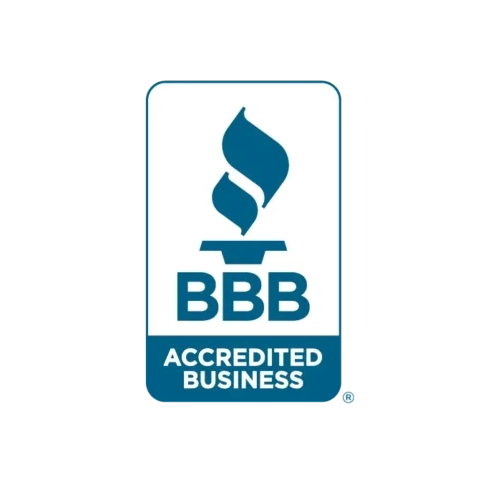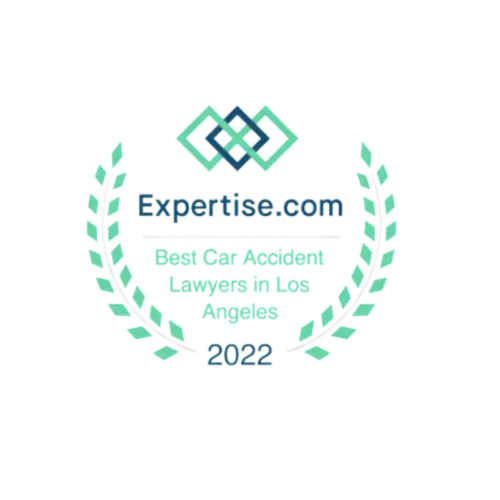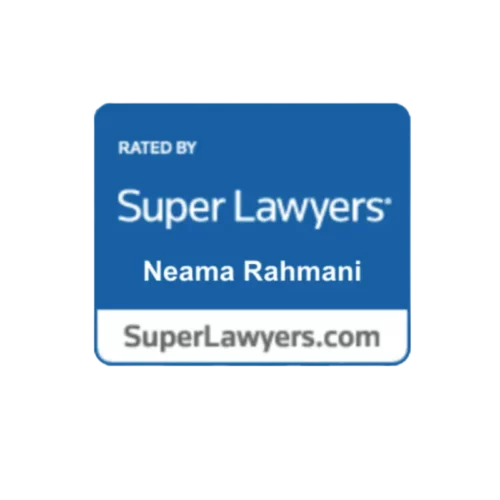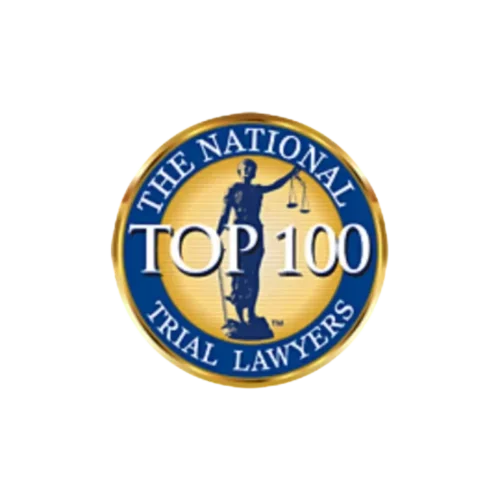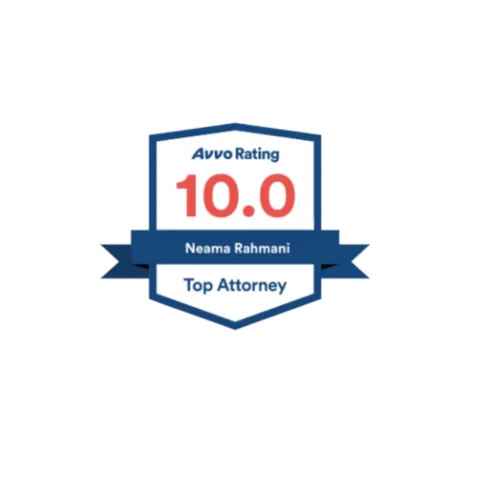 Consult a Personal Injury Lawyer
Have you suffered catastrophic or life-threatening injuries caused by someone else's actions? Has your entire life been turned upside down by your injuries or the damages you sustained? If so, you may be entitled to compensation. Explore your legal options for financial recovery further when you reach out to an experienced Long Beach personal injury lawyer at West Coast Trial Lawyers. With our firm by your side, you can fight for maximum compensation for your damages and get the justice you deserve. Contact our Long Beach office by calling
213-927-3700
 or filling out our
quick contact form
to schedule a free consultation and to find out how much your case is worth.
About Our Personal Injury Lawyers in Long Beach
West Coast Trial Lawyers was founded in 2014 by Neama Rahmani and Allen Patatanyan. Neama is the president of the law firm and has experience as a federal prosecutor with the United States Attorney's Office and as Director of Enforcement of the Ethics Commission. Neama has tackled thousands of cases as an attorney of record and has helped recover over $1 billion in settlements and judgments for clients. Allen is the Managing Partner of West Coast Trial Lawyers. He has spent over a decade fighting for victims involved in accident-related injuries and aggressively pursues those who caused his clients harm. Throughout the years as a personal injury attorney, Allen has successfully helped his clients secure tens of millions of dollars in settlements and judgments. West Coast Trial Lawyers has offices throughout California. We are located in several cities, including Long Beach. Our Long Beach personal injury attorneys have over 60 years of collective legal experience. With our track record of winning more than 5,000 cases, we are confident that you will not be disappointed with the outcome of your case. Rest assured, there are no financial risks involved while using our services. No fees will be charged until your case has been settled.
Types of Personal Injury Cases We Handle in Long Beach
Pedestrian Accidents. Pedestrians are vulnerable when out and about. Any situation can occur that may result in serious injuries, such as getting hit by a vehicle or injured on someone else's property. If you were involved in a pedestrian accident and would like to file a lawsuit against the party at-fault, reach out to our Long Beach pedestrian accident attorneys today for a free consultation.
Bicycle Accidents. Bikes are identified as non-motorized vehicles that are more fragile and vulnerable compared to other vehicles, such as cars and motorcycles. Due to its small size, a bike can go unnoticed on the road. This becomes a problem, especially for larger vehicles that completely hide the bike from view due to their blind spots. Situations like this are the main reason why drivers and riders must be extra cautious when they are on the road, especially when they are attempting to go into the bike lane to make a turn. Our Long Beach bicycle accident attorneys are always available to help victims of bicycle accidents get the justice they deserve.
Bus Accidents. Long beach offers 30 bus routes to make it convenient and accessible for people to go to their desired destinations. Unfortunately, with several buses operating around the city, there is a chance that bus drivers could get into an accident. This mainly depends on what area the bus is being driven in or the amount of reckless drivers surrounding the bus. Victims of a bus accident are highly urged to contact an experienced personal injury attorney. At our Long Beach office, we help bus injury victims acquire maximum compensation for damages caused by an accident.
Food Delivery Accidents. Food delivery services have become a common trend in Long Beach. Those who do not feel like getting food themselves can request a food delivery driver to do it for them instead. Even though this is a convenient option, it could be risky, as well. There have been several reports indicating that many food delivery drivers have eaten or licked orders. Under California law, food tampering resulting in food poisoning is considered as a type of personal injury. If you have consumed contaminated food and felt very ill, you may file a lawsuit against the food delivery driver, food delivery company, and/or restaurant for damages. Contact our Long Beach personal injury law firm to get started on your case today.
Motorcycle Accidents. Motorcycles are considered as dangerous vehicles that perform at high speeds. Those who choose to ignore the rules of the road and take advantage of the motorcycle's speed can get themselves into an accident. West Coast Trial Lawyers will acquire maximum compensation for victims involved in a motorcycle accident.
Truck Accidents. Truck drivers are expected to follow their schedules. If they are falling behind, it may cause them to drive negligently on the road in order to avoid arriving late to the locations they were told to go to. Additionally, truck drivers tend to work long hours. This makes it difficult for them to enjoy the necessary hours of sleep to function. Sleep deprivation can cause the truck driver to fall asleep behind the wheel and get involved in a collision. At West Coast Trial Lawyers, our Long Beach truck accident attorneys will devote themselves to your case to ensure you are satisfied with the outcome of your settlement.
Burn Injury. Burn injuries can be caused by various factors, such as motor vehicle accidents, hot liquid spilling on the skin, defective products, chemical spills, or road rash. If your burn injury was caused by a negligent party, you may be entitled to receive compensation for damages. Contact our Long Beach personal injury law firm today to schedule a free consultation with our knowledgeable, caring, and compassionate legal team. We will help get you the justice you deserve.
Brain Injury. There are several factors that cause a brain injury, such as a motor vehicle accident, sports-related injury, or assault. Those who do not have protective gear are at risk of hurting their head or brain, depending on where and how the injury occurred. If you are interested in pursuing a lawsuit, West Coast Trial Lawyers is here to help. Reach out to our 24/7 legal team to get started on your personal injury claim.
Scooter Accidents. Shared scooters are widely available for people to use. Its convenience and affordability have made it become a popular trend all across California. However, many riders who use shared scooters do not have any experience nor knowledge on how to properly operate it. If you are suffering from injuries that were caused by a scooter rider, you may be entitled to receive compensation for damages. Our Long Beach personal injury law firm has attorneys available to help victims acquire economic and non-economic damages caused by a negligent rider.
Wrongful Death. Having your life taken away is an unexpected situation that no one wants to ever experience. Unfortunately, many wrongful death cases have occurred from various types of accidents, such as a car accident, pedestrian accident, or motorcycle accident. With thousands of drivers on the road, there is bound to be a handful of them who are going against California's road rules. Selfish and reckless decisions can lead to lives being taken away. The victim's heirs are allowed to take action against the party at-fault. It is best to contact an attorney to start the process of filing a lawsuit. West Coast Trial Lawyers has wrongful death attorneys with over 60 years of legal experience in handling personal injury cases. We are determined to help clients get maximum financial and emotional compensation for damages they have suffered over the loss of their loved ones.
Uber and Lyft Accidents. Uber and Lyft are popular ridesharing companies that have become successful over the past few years. People have used their services to get to their destinations without having to worry about driving themselves. This is also helpful for those who are planning to go out for a drink. However, it is risky to request a driver since you are unaware of their driving skills. Many have gotten into accidents due to their driver disobeying the rules of the road. If you were involved in an Uber and Lyft accident and would like to file a lawsuit against the driver at-fault, West Coast Trial Lawyers will help you get the justice you deserve for your losses.
Dog Bites. Dogs are the most common pets to own in Long Beach. Dog owners have a big responsibility in making sure that their dogs are properly trained to avoid any legal consequences. Unfortunately, there are owners that have taught their dogs to misbehave and act aggressively towards strangers. This will reflect poorly on the owner, which may cause them to face serious legal repercussions if their dog harms one or more people. At West Coast Trial Lawyers, our dog bite attorneys are available 24/7 to go over your case. We are determined to get you the compensation you deserve for your losses, including medical bills, lost wages, pain and suffering, and more.
Spinal Cord Injury. Several types of accidents can result in a spinal cord injury. This includes, but is not limited to, car accidents, bicycle accidents, or motorcycle accidents. A spinal cord injury can dramatically affect an individual's life and leave them feeling emotionally and physically exhausted. If you or a loved one are suffering from a spinal cord injury due to the negligence of another party, West Coast Trial Lawyers is here to help. Our expert team of Long Beach spinal cord injury attorneys will guide you through the process of building a strong claim and will negotiate with insurance companies to get you fair compensation to cover for any damages caused by the accident.
Car Accidents. The major cause of car accidents comes from negligent drivers. Oftentimes, these types of drivers are found speeding and/or being under the influence of alcohol. Unfortunately, these selfish decisions can impact drivers nearby and cause a serious collision. If you were involved in a car accident and would like to file a personal injury claim against the party at-fault, our expert Long Beach car accident attorneys at West Coast Trial Lawyers will help you acquire compensation.
Premises Liability. A property owner is responsible for making sure that their property is safe enough to enter or pass by. If they choose to avoid their duty of care to visitors, then they may face serious legal consequences for injuries caused by their lack of property management. If you were injured while on someone's property, you may be entitled to receive compensation. Contact our Long Beach personal injury firm today to schedule a free consultation with our knowledgeable, caring, and compassionate legal team.
Common Injuries to Sue For in Long Beach
If you are lying in your hospital bed wondering what your next steps should be, you are not alone. Many personal injury victims wonder whether their injuries warrant filing an insurance claim or civil lawsuit. But you may want to consider that that type of injury you suffered will not necessarily determine whether you have the right to file a lawsuit. In fact, only if your injuries have had a considerable impact on your life will you be able to move forward with your Long Beach personal injury claim. With that being said, there are some types of injuries you might sue for more frequently than others. Some of the injuries most commonly seen in Long Beach civil courts include:
Traumatic brain injuries
Head injuries
Concussion
Whiplash
Soft tissue injuries
Spinal cord injuries
Post-traumatic stress disorder (PTSD)
Burn injuries
Neck injuries
Lacerations leading to sepsis
Broken and fractured bones
There are countless other types of injuries you could have suffered, depending on the type of accident you were involved in. If you have been diagnosed with an injury that was not listed above, you may still have the opportunity to bring your case forward. With help from a Long Beach personal injury attorney, you could hold the liable party accountable and recover the compensation you need to rebuild your life. Contact our office to find out what options are available to you.
California Personal Injury Laws Impacting Your Case
When someone else causes your injuries in Long Beach, you will need to follow California's personal injury laws as you attempt to seek the compensation that is rightfully yours. The type of accident you were involved in will determine whether there are specific laws that could impact the outcome of your case. However, there are several personal injury laws in California that impact the vast majority of personal injury claims. These include the state's pure comparative negligence laws, the statute of limitations, and how fault works.
Comparative Negligence
If you have been injured in an accident and could be partially responsible for causing either the accident itself or the injuries you sustained, you may hesitate to call a lawyer for help. Many personal injury victims in Long Beach have concerns that sharing fault bars them from being entitled to compensation. However, this is not the case. California is one of the most victim-friendly states when it comes to personal injury cases and shared fault. California operates under a pure comparative negligence system. Here, you can be awarded compensation for your damages despite sharing liability. However, the amount of compensation you are awarded will be reduced to reflect your portion of fault. If you were 80 percent responsible for causing your accident, you could expect to recover compensation for just 20 percent of your damages. Since sharing liability can have such a dramatic impact on the outcome of your Long Beach personal injury claim, it is imperative that you get an attorney on your side who will advocate for your rights and ensure liability is accurately evaluated in your case.
Statute of Limitations
The statute of limitations sets the amount of time you have to file your claim. Once the statute of limitations expires, you no longer have the right to have your case heard before a judge in the Long Beach civil court system. With that being said, the statute of limitations for personal injury claims across the state of California is just two years. Two years may seem like more than enough time to move forward and build a compelling case against the liable party. However, there are many factors that could influence the outcome of your case, and the sooner you get an attorney working for you, the more likely it is that you will obtain a favorable outcome. You do not want to risk the statute of limitations expiring because you missed the deadline, misunderstood the deadline, or failed to take legal action in a timely manner. Contact a personal injury lawyer in Long Beach as soon as possible so you have your best chance at recovering maximum compensation.
California Fault Laws
Did you know California is a fault state? This means when you are involved in an accident, you need to file a claim with the liable party's insurance provider. This is opposed to filing a claim with your own insurance provider as you would if you were to have purchased, say, personal injury protection on your own auto insurance coverage. This means you will almost always be dealing with the liable party's insurance company when you have been injured in an accident in Long Beach.
What to Expect From the Long Beach Personal Injury Claims Process
Every personal injury case is different, and you may have no idea what to expect as you move forward with your claim. For example, you may have concerns about bringing your case to court. However, you may be surprised to learn that you could secure a settlement that meets your needs through the insurance company and avoid bringing your case to court altogether. Every person's path to compensation through a Long Beach personal injury claim can vary widely. Your lawyer can give you a better idea about what to expect from your case after having reviewed the details of your accident and injury. However, there are a few steps that will be performed by you and your attorney as you move forward through the claims process. This includes the following:
Investigating the cause of the accident
Gathering evidence to prove liability
Calculating the value of your claim
Filing a claim with the insurance company
Negotiating with the insurance company
Preparing to bring your case to court
Advocating for maximum compensation at trial
Evidence Needed to Support Your Case
In a Long Beach personal injury claim, liability needs to be proven based on a preponderance of the evidence. Your lawyer will be tasked with proving to the jury through the evidence presented that the liable party is more than likely at-fault for your injuries. The evidence needed to support your case must be compelling. Some of the more common types of evidence used to prove fault in Long Beach personal injury cases include:
Video surveillance
Photos or video footage of the scene of the accident
Photos or video footage of any property damage
Photos of your Injuries
Medical records
Copy of the official police report
Blood alcohol concentration (BAC) test results
Cell phone records
Forensic evidence
Expert testimony
Witness statements
How to Handle the Insurance Company
Dealing with the insurance company is one of the most tiresome elements of any personal injury claim. This is because insurance companies only look out for themselves. They do not care about what the claimant has been through or how your life may have been affected by your injuries or the accident that caused them. Insurance companies only care about their profit. By paying out on your claim, they will lose money. It will be up to your Long Beach personal injury attorney to ensure the insurance company is held accountable for their financial obligation. With that being said, you may be surprised to learn that the insurance company's financial obligation may not be what you thought. Insurance companies only cover certain types of damages. For example, you may be able to recover compensation for things like medical expenses, property damages, and perhaps your lost wages. However, if you were to seek recovery for your pain and suffering, emotional distress, loss of household services, and future medical care, you can expect the insurance company to deny your claim. Insurance companies are only required to cover certain types of damages as outlined in their policies. And they are only required to pay out up to the limits of these policies. If your damages go beyond that limit, you need to seek recovery in civil court. You can expect the insurance company to do everything possible to reduce their financial obligation. They could make you a fast offer worth significantly less than your damages are valued at or they could ask you to give them a statement and then attempt to place unwarranted blame on you. By having your personal injury attorney handle the insurance company and your claim, you can focus on recovering without worrying about being taken advantage of during this difficult time in your life.
Recoverable Damages Available After an Accident
Economic damages are intended to compensate a plaintiff for losses that a dollar amount can readily be attached to. It is calculated by determining the amount of out-of-pocket losses an aggrieved individual has or will expect to incur as a result of their injuries. Examples of economic damages include loss of earning capacity, medical bills, and lost wages. Non-economic damages are essentially intended to cover losses that are thought of as subjective and will not necessarily cover out-of-pocket losses. Non-economic damages may include compensation for emotional distress, pain and suffering, and loss of enjoyment of life. Punitive damages are intended as punishment and are only granted when a defendant's behavior is especially harmful. It is awarded at the court's discretion and will vary depending on the specific circumstances of a case.
Long Beach Personal Injury FAQ
Although you may be feeling intimidated at the thought of moving forward with a personal injury claim in Long Beach, you are not alone. You may feel more confident in your case once you are more prepared and better understand how the claims process works. With this in mind, we have answered some of the most frequently asked questions regarding Long Beach personal injury claims below. Additional questions that were not addressed on this page can be discussed during your free consultation.
What if My Child Was Injured in an Accident?
If your child suffered injuries in an accident caused by someone else, they have the right to compensation for damages. Your personal injury lawyer in Long Beach can review all of the ways your child's life has been and is expected to be impacted by their injuries to calculate the value of their claim. It will be important to consider how your child's life will be affected in the long term to ensure no loss goes unaccounted for.
Who Is At-Fault for My Injuries?
The type of accident you were involved in will give your personal injury attorney a better idea of who could be at-fault for causing your injuries. For example, if you were involved in a slip and fall accident, the property owner of where the accident occurred could be liable. If you were bitten by a dog, the dog's owner could be at-fault. More complicated types of accidents such as motor vehicle collisions could have a number of parties who could share liability, such as safety inspectors, government agencies, drunk drivers, dram shops, auto parts distributors, and other third parties. Your attorney will need to open up an in-depth investigation into your accident to determine who is at-fault for your injuries. This party can then be compelled to compensate you for your losses in full if you win your personal injury claim.
Can I Sue if My Loved One Died Due to Someone Else's Negligence?
You may be able to get justice for your loved one's passing by filing a wrongful death lawsuit. Wrongful death claims in California can only be filed by specific parties. The surviving family members of the deceased may be entitled to compensation for their loved one's death. If you or someone you love lost a loved one due to the unlawful, reckless, or negligent actions of another, you may have grounds for a wrongful death lawsuit. Contact our office to discuss your family members' fatal accident injuries further.
Get Help From a Personal Injury Lawyer in Long Beach Today
If you are a personal injury victim and would like to file a lawsuit against the party at-fault for damages, West Coast Trial Lawyers will help you get the justice you deserve. Our Long Beach personal injury law firm has legal staff available 24/7 to take in calls or emails. To set up a free consultation, contact us by calling
213-927-3700
or filling out our
contact form.


They know what they're doing, very well. Not only did I not make a single phone call from the day I hired them, but I also received calls from their case managers and paralegals who want to make sure my treatment was going well. They whole team took care of me. Thank you WCTL for taking full responsibility of my case and getting me an amazing settlement.


I can say with confidence that this team is the best in the business. . . . Dean took the time to really listen and hear me out. He assured me that he was going to move mountains because he believed in me, and he ended up doing just that. I've never met a more focused and passionate attorney in my life. If you're looking for a firm that treats its clients with the utmost respect and care, calling WCTL is a no-brainer. I wouldn't think twice about working with them again in the future.