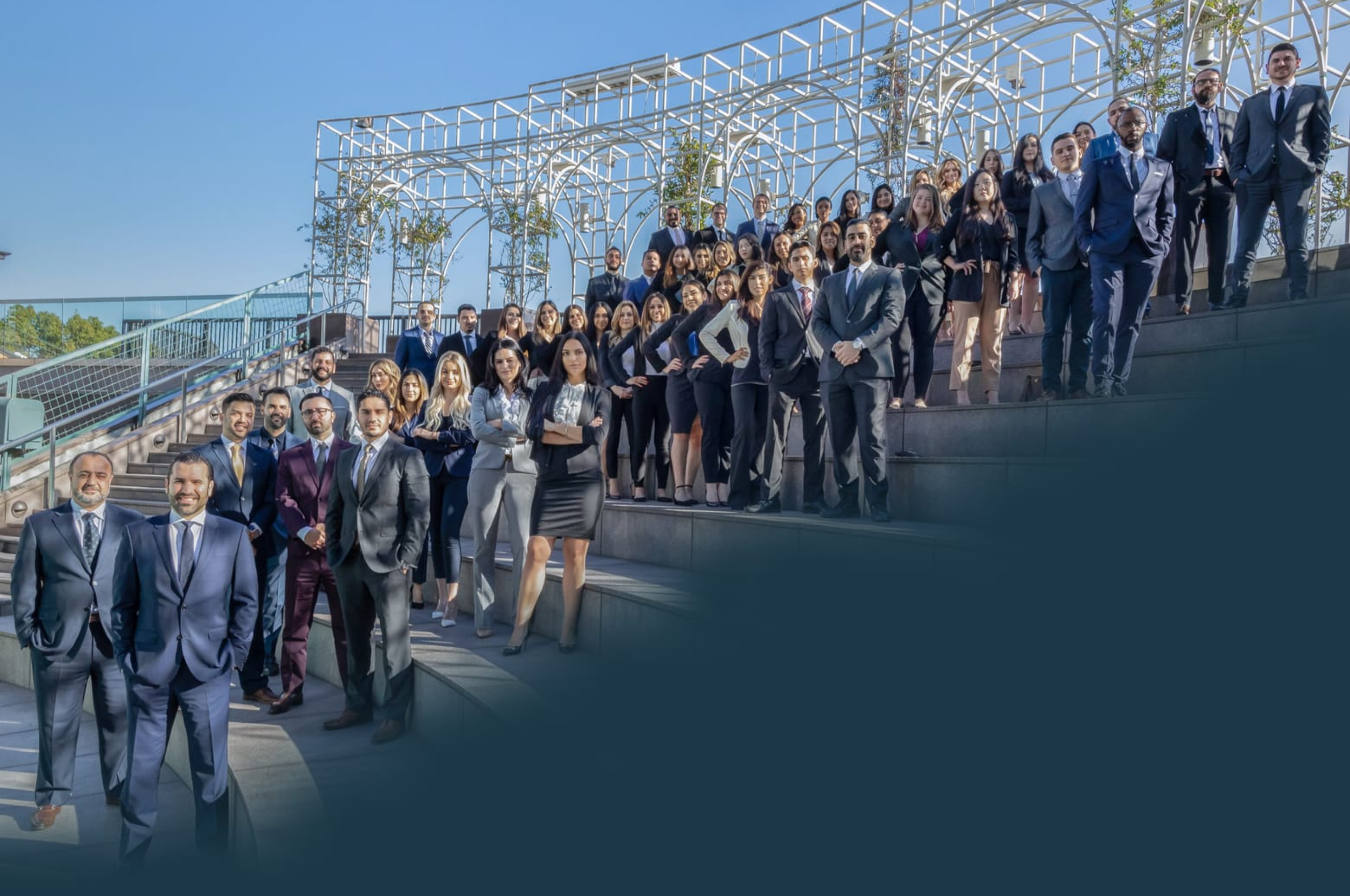 Long Beach Wrongful Death Attorney
Discuss Your Personal Injury Case With a Qualified Lawyer
A wrongful death is an unexpected, tragic occurrence that is typically caused by negligent actions. Going through an unfortunate event like this generally takes a long-period of time for people to cope with. If you had a loved one pass away from a wrongful death, we are sending you our deepest condolences. While you are going through this difficult time in your life, you may be asking yourself how you can get closure from this unfortunate incident. If you would like to sue the party at-fault, it would be best for you to reach out to a wrongful death attorney. The victim's heir(s) are given the right to attain compensation for economic and non-economic damages that were caused by their loved one's wrongful death. Recoverable compensation includes medical bills, loss of earning capacity, loss of consortium, pain and suffering, and more. If you lost a loved one due to the negligence of another individual, West Coast Trial Lawyers has experienced
Long Beach wrongful death attorneys
who will get you the justice you deserve. We have won over 5,000 personal injury cases and recovered more than $1 billion in settlements for our clients. Due to our achievements, we are confident that we will deliver a good settlement that will help cover for any losses you have suffered through during this difficult time in your life. To schedule a free, no-obligation consultation at our
Long Beach personal injury law firm
, please contact our 24/7 legal team by calling
(562) 396-9874
or emailing
[email protected]
.
What Constitutes as Medical Malpractice?
Medical malpractice
occurs when a doctor or medical expert commits improper or reckless actions that leave the patient injured or dead. There could be various actions committed that can negatively impact a patient, such as incorrectly diagnosing their problem or providing them with the wrong treatment plan. These two requirements must be met in order for medical malpractice to occur:
Violating the standard of care. Medical standards are established for doctors to follow. Patients are fully trusting that their doctor's medical decisions will be determined based on these standards. If they choose to ignore these rules, they could seriously harm, or even kill, the patient.
Victim suffered serious damages from the injury. Medical malpractice lawsuits are typically very expensive. It would be ideal for the victim to pursue this case if there is significant damage done. If it is a small case, then it may not be worth pursuing. The victim will likely spend more on the case compared to the recovery they will receive if they win.
Examples of Medical Malpractice
There are several types of negligence actions a doctor may commit that can be classified as medical malpractice. This includes the doctor:
Deliberately ignoring lab results.
Incorrectly diagnosing a patient.
Not reading the lab results correctly.
Making mistakes during a procedure.
Failing to notice the patient's symptoms.
Recommending surgeries that are not necessary.
Assigning the wrong medication or medication dosage.
Ordering the wrong lab tests.
Not properly setting up a follow-up or aftercare.
Showing a lack of care or attention for a patient's past history of health problems.
Here are some situations that
do not qualify
as a medical malpractice:
When the patient's health is getting worse. A doctor is not responsible for the patient's health problems worsening while they are undergoing treatment. The doctor can administer medication or surgery to help improve the patient's health condition. However, if treatment does not help, then the doctor is not at-fault. As long as the doctor is showing reasonable care, then this scenario does not fall under medical malpractice.
When the patient has a condition that is not treatable. There are certain types of illnesses that do not have effective treatment available for a patient. If the doctor makes a proper diagnosis and comes up with a plan that could help improve the patient's health, then this is not considered medical malpractice.
Wrongful Death Lawsuit Against a Hospital
A hospital is expected to provide the utmost care to its patients. This requires frequently checking on a patient to make sure they are doing okay or asking if the patient needs any assistance. Staff members must also show a respectable tone of voice when speaking to a patient to make the patient feel comfortable during their stay in the hospital. Furthermore, each medical staff member must be aware of what they are doing when it comes to performing certain actions, such as giving the correct medication and dosage amount, administering a blood test properly, or properly performing an imaging test. Unfortunately, cases have been
reported
where a hospital has mistreated multiple patients, which has led to many injuries and deaths. A hospital will be held liable for a patient's death if:
The doctors or nurses showed carelessness or negligence towards the patient.
The hospital is hiring negligent employees that are not doing their job correctly.
The hospital is not showing interest in repairing equipment or checking to see how the employees are administering medical care.
Independent Contractor Liability
A hospital is not liable for negligent actions committed by a doctor or nurse towards a patient if they are not employed under the hospital. To determine what their employment status is, employment contracts must be reviewed to fully understand the amount of control the hospital has over them. If the hospital does have a significant amount of control over the doctor or nurse, then the court can identify them as employees. It is best to hire a Long Beach wrongful death attorney to help you handle this type of case as it can be quite complex to figure it all out on your own.
Contact Us
If your loved one was a victim of a wrongful death due to the negligence of a doctor, nurse, or hospital,
West Coast Trial Lawyers
has experienced Long Beach wrongful death attorneys that will get you the justice you deserve. Our attorneys will help you recover financial and emotional compensation for damages such as
emotional distress
, lost wages, medical bills, pain and suffering, and more. To schedule a free, no-obligation consultation at our Long Beach personal injury law firm, please reach out to our legal team 24/7 by calling
(562) 396-9874
or emailing
[email protected]
.


They know what they're doing, very well. Not only did I not make a single phone call from the day I hired them, but I also received calls from their case managers and paralegals who want to make sure my treatment was going well. They whole team took care of me. Thank you WCTL for taking full responsibility of my case and getting me an amazing settlement.


I can say with confidence that this team is the best in the business. . . . Dean took the time to really listen and hear me out. He assured me that he was going to move mountains because he believed in me, and he ended up doing just that. I've never met a more focused and passionate attorney in my life. If you're looking for a firm that treats its clients with the utmost respect and care, calling WCTL is a no-brainer. I wouldn't think twice about working with them again in the future.