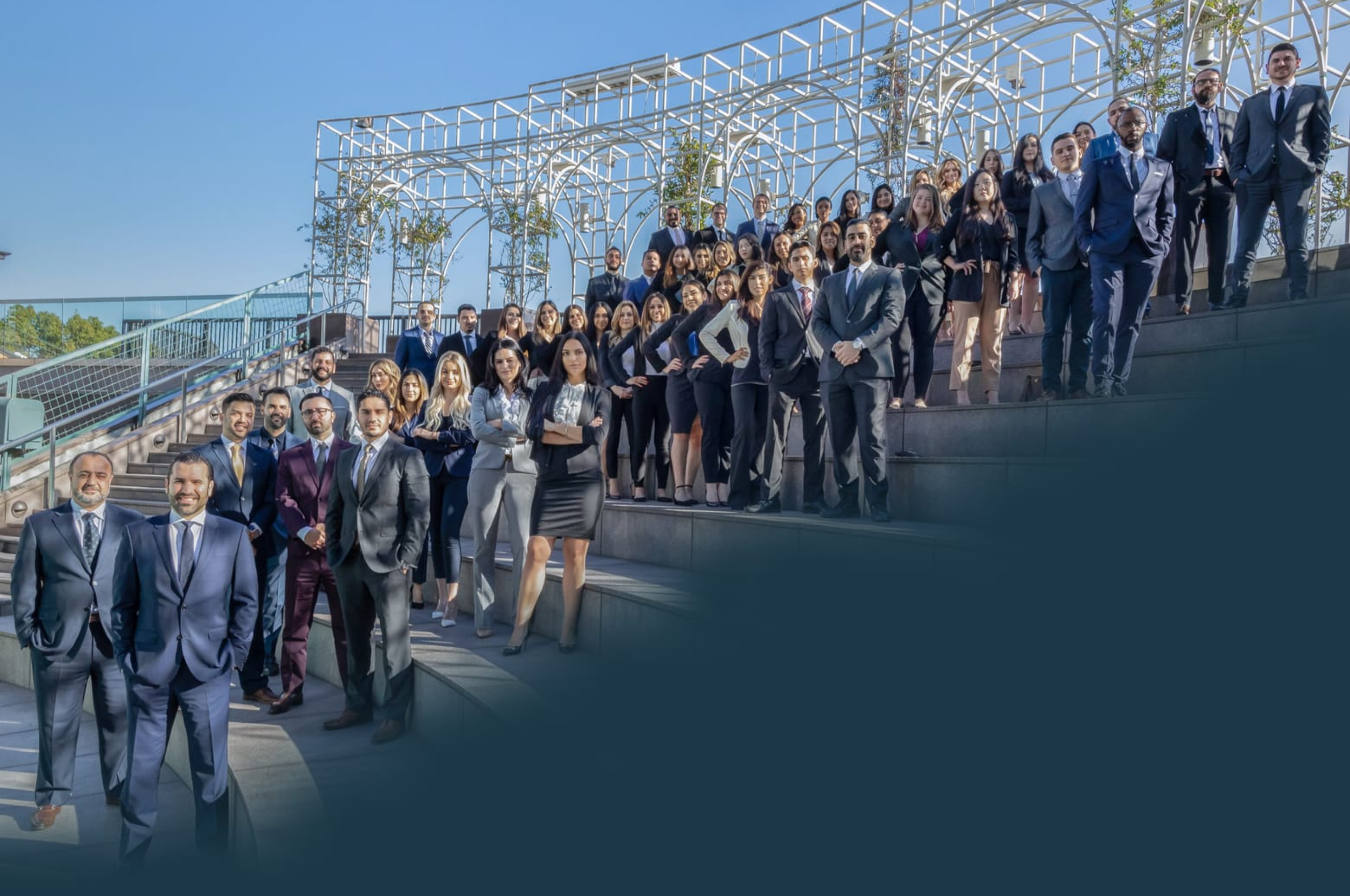 Long Beach Bus Accident Attorney
Contact a Personal Injury Attorney
Long Beach's
transit provides
21 bus routes
for passengers to conveniently use to get to their destination of choice. With such a high amount of active routes running through various locations across the city, it is possible for bus accidents to occur. There are many factors that can contribute to a collision taking place. The bus driver could be inexperienced, passing by an unsafe area, or disobeying the rules of the road. Furthermore, poor road conditions could also play a factor in contributing to a bus accident. A bus driver must be careful when driving by potholes, debris, and cracked pavements. Failing to maintain focus of the road could cause the bus driver to lose control of the vehicle and crash into another driver or object nearby. If you were the victim of a bus accident and would like to file a lawsuit against the party you believe is at-fault, West Coast Trial Lawyers has
Long Beach bus accident attorneys
who have over 60 years of collective legal experience in handling personal injury cases. With our track record of recovering more than $1 billion in settlements for our clients, we have been ranked as one of the top personal injury law firms in Long Beach. To schedule a free, no-obligation consultation at our Long Beach personal injury law firm, contact our 24/7 legal team by calling
(562) 396-9874
or emailing
[email protected]
.
Steps to Take After Being Involved in a Bus Accident
Bus drivers have a duty of care to make sure their passengers are safely transported to the next bus stop. Failing to provide a sense of care can make a bus driver liable for any damages or injuries they cause. Unfortunately, there have been negligent bus drivers who have committed illegal actions that have resulted in a bus accident. This includes the following:
A bus driver was focused more on using their phone rather than keeping their eyes on the road.
A bus driver showed up to work while being under the influence of drugs or alcohol.
A bus driver was speeding to keep up with their schedule.
A bus driver had little to no sleep prior to their shift starting, thus causing them to drive while fatigued.
Busses do not have seat belts or airbags to prevent a passenger from suffering severe injuries in an accident. Furthermore, when a bus is overcrowded, many passengers are often seen standing up and holding onto a pole to keep their balance while the bus is moving. Since a bus does not provide any protection as a car would, a passenger may sustain serious injuries if involved in an accident. This includes aggressively slamming against the seats, windows, or poles. It is important for a passenger to have an idea on what they should do if they were to ever get involved in a bus accident. Below, our team of experienced Long Beach bus accident attorneys have created a list of steps you should take in order to help you get compensation for any damages or injuries you suffered in a bus accident.
Get to safety. Find a safe location nearby until help arrives. If possible, try to assist others who were affected by the bus accident, as well.
Contact the police. If you notice any injuries or damages, call the police. They will arrive at the scene of the accident and create an official police report. Paramedics may also be present to provide immediate medical attention to those who are injured.
Gather convincing evidence. Try to take pictures or videos of your injuries, damages, and the location of where the accident took place. Make sure to also request to acquire a copy of the official police report. Lastly, you should document your perspective on what happened before, during, and after the accident. Do not forget to include the date and time of when the event took place.
Acquire witness information. Other passengers in the bus and those who saw the accident from outside are considered as witnesses. You should ask them if they wouldn't mind playing a role in your case. If they give you their consent, you should get their contact information.
Get immediate medical care and treatment. The most important step to take after a bus accident is seeking medical attention by a doctor. Even if you did not sustain moderate or severe injuries, it is still important to get checked out to make sure you are in good condition. Furthermore, you can request a copy of your visits, relating to the accident, to use as evidence that you suffered injuries from the impact.
Hire an experienced Long Beach bus accident attorney. You should reach out to an attorney with an impressive legal history of handling personal injury cases. They will guide you in the right direction that will essentially help you win your case.
What You Need to Know if You Slip and Fall in a Bus
It is not uncommon for passengers to suffer a slip and fall accident while boarding the bus. However, it can be difficult to determine who, or what, was the main cause of your fall. Potential parties who could be at-fault for this type of incident include:
You. You could've been under the influence of drugs or alcohol, distracted by your phone, or you may have simply just slipped on your own.
A passenger. It is common for passengers to leave their feet or backpack out in the open. It is their responsibility to make sure that they do not harm other passengers that need to walk by to find a seat.
The bus driver. Buses must go through maintenance checks before it can be used to pick up and drop off passengers. If the bus driver fails to notice potential hazards during these inspections, such as a wet floor, they could be at-fault for a passenger slipping and falling.
Common injuries that passengers can suffer from a slip and fall accident include:
Cuts,
Bruises,
Broken bones,
Neck injury,
Whiplash,
Head injury,
Brain injury,
Knee injury,
Nerve injury,
Internal bleeding,
Spinal cord injury, or
Muscle strains.
If you suffered minor, moderate, or severe injuries, you must make an appointment with a doctor or get checked into a hospital to get your wound examined. The doctor will run tests, such as a blood or imaging test. Once results come in, the doctor will determine a diagnosis and create a treatment plan that is best suited for your condition. This may include medication, surgery, or therapy.
Contact Us
If you are a victim of a bus accident,
West Coast Trial Lawyers
has experienced Long Beach bus accident attorneys who will work tirelessly to make sure you get the justice and compensation you deserve. Recoverable damages in a bus accident case may include medical bills, lost wages, pain and suffering, and more. To schedule a free consultation, please reach out to our 24/7 legal team by calling
(562) 396-9874
or emailing
[email protected]
.


They know what they're doing, very well. Not only did I not make a single phone call from the day I hired them, but I also received calls from their case managers and paralegals who want to make sure my treatment was going well. They whole team took care of me. Thank you WCTL for taking full responsibility of my case and getting me an amazing settlement.


I can say with confidence that this team is the best in the business. . . . Dean took the time to really listen and hear me out. He assured me that he was going to move mountains because he believed in me, and he ended up doing just that. I've never met a more focused and passionate attorney in my life. If you're looking for a firm that treats its clients with the utmost respect and care, calling WCTL is a no-brainer. I wouldn't think twice about working with them again in the future.