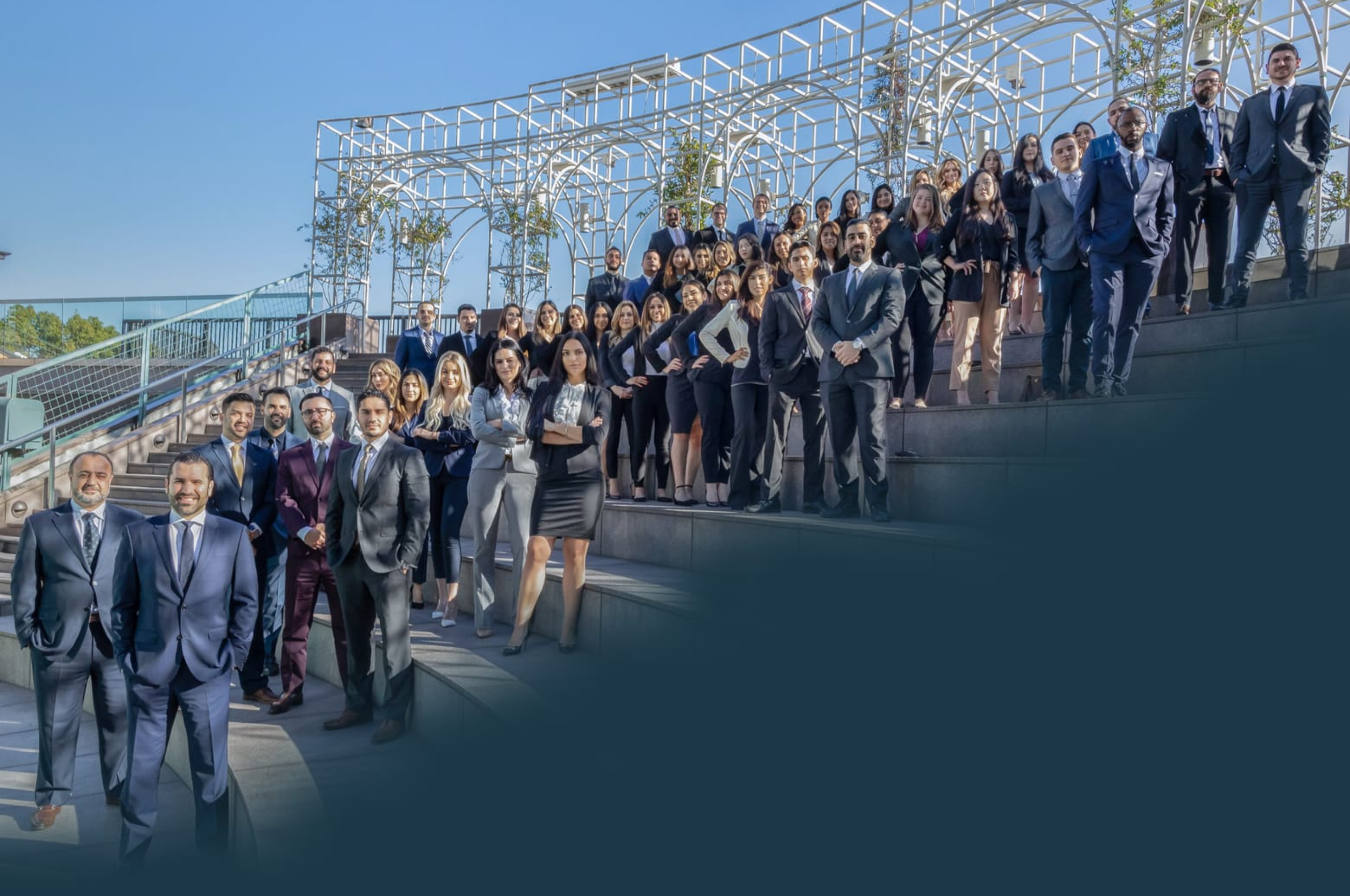 Long Beach Dog Bite Attorney
Call a Personal Injury Lawyer Today
Dogs are the most popular choice of pets for people to own. In
Long Beach
, there are nearly
58,245 households
that own dogs. With a staggering amount of dog owners, dog bite injuries could happen at any given moment. It is the responsibility of the dog owner to properly train their dogs into becoming well-behaved animals to prevent dog bite cases from happening. Failure to do so may result in dangerous circumstances where an innocent individual could suffer from serious bite injuries. If this occurs, then the owner will face legal repercussions. If you are suffering from a dog bite injury and would like to sue the dog owner for negligence, West Coast Trial Lawyers is readily available to provide you with legal assistance. Our
Long Beach dog bite attorneys
will make sure you get the maximum financial and emotional compensation you deserve. We have over 60 years of collective legal experience in handling personal injury cases. With our track record of recovering more than $1 billion in settlements, we have been ranked as one of the top personal injury law firms in Long Beach. To schedule a free, no-obligation consultation at our
Long Beach personal injury law firm
, reach out to our 24/7 legal team by calling
(562) 396-9874
or
emailing
[email protected]
.
Long Beach Dog Park Laws
Puppies and aggressive dogs are not allowed to enter the beach or a dog park. Dogs that are eligible to enter must be:
Licensed,
Spayed (if female),
Neutered (if male), and
Vaccinated.
Before you head out to a dog park or beach, it is important for you to pack up the required essentials for your dog. This includes:
A dog collar with a tag attached to it,
A dog leash that can be restricted to 8 feet or less, and
A dog bag to pick up fecal matter.
Do not bring alcoholic beverages to the dog park. Dog treats and food are not allowed either since it can cause a commotion. The city of Long Beach has several other
dog park rules
, which include the following:
Dog owners must be able to maintain proper control of their dogs.
Only one dog may be accompanied per adult.
Dog owners must comply with posted rules to ensure the safety of everyone using the dog park.
The dog owner is required to visually and vocally have control of their dog at all times.
Puppies younger than 4 months are not allowed to step into the dog park.
Dog owners are held liable for injuries caused by their dogs.
Female dogs who are in a stage of heat must not enter the park.
Spiked collars should not be worn since they have the ability to harm other dogs.
Dog owners may bring water for their dogs.
If children are present, they must be under supervision by their parents or legal guardian.
Children must not yell, scream, shout, or wave their arms around in the park.
Children should not excite or antagonize the dogs at the park.
Professional dog handlers or trainers are not permitted to use the dog park to hold classes.
What if My Dog Was Provoked?
People typically provoke a dog to get a rise out of it. This includes teasing, poking, or tapping the dog. Ear or tail pulling, along with making gestures, are other actions that can cause a dog to become irritated or aggressive. If your dog ends up attacking a person who does one or more acts of provocation, you may be able to get out of a dog bite lawsuit. Any convincing evidence that took place prior to the attack can help you avoid being held liable for any injuries or damages your dog caused to the person provoking it. If the person who triggered your dog decides to be truthful and speaks out about the incident, then you will not have any charges filed against you. If you happened to document the taunting by recording or taking pictures of it on your phone, then you will have convincing proof to show you were not responsible. However, if the person avoids telling the truth and there is no documentation of the incident, then chances are that you may have to face consequences for the altercation. The opposite is also true. If you provoked a dog into attacking you, you will almost certainly not be able to file a claim to recover damages. Please consult with an experienced Long Beach dog bite attorney to discuss whether or not you are entitled to file a dog bite claim.
Dog History
There are circumstances where a person could barely do anything to a dog and that itself could provoke an attack. This primarily applies to unstable dogs and aggressive dogs. These types of dogs could become irritated quickly after being involved in a minor provocation. The owner must be aware of their pet's personality and how it reacts to certain things to know what to do once the dog starts lashing out. If an owner is unable to control their aggressive dog, it could end badly for both parties involved in the attack.
Contact Us
If you are a dog bite victim and need legal assistance,
West Coast Trial Lawyers
has experienced Long Beach dog bite attorneys that will help you recover financial and emotional compensation for the losses you have suffered, including medical bills,
emotional distress
,
lost wages, pain and suffering, and more. To schedule a free, no-obligation consultation at our Long Beach personal injury law firm, please contact our 24/7 legal team by calling
(562) 396-9874
or emailing
[email protected]
.


They know what they're doing, very well. Not only did I not make a single phone call from the day I hired them, but I also received calls from their case managers and paralegals who want to make sure my treatment was going well. They whole team took care of me. Thank you WCTL for taking full responsibility of my case and getting me an amazing settlement.


I can say with confidence that this team is the best in the business. . . . Dean took the time to really listen and hear me out. He assured me that he was going to move mountains because he believed in me, and he ended up doing just that. I've never met a more focused and passionate attorney in my life. If you're looking for a firm that treats its clients with the utmost respect and care, calling WCTL is a no-brainer. I wouldn't think twice about working with them again in the future.