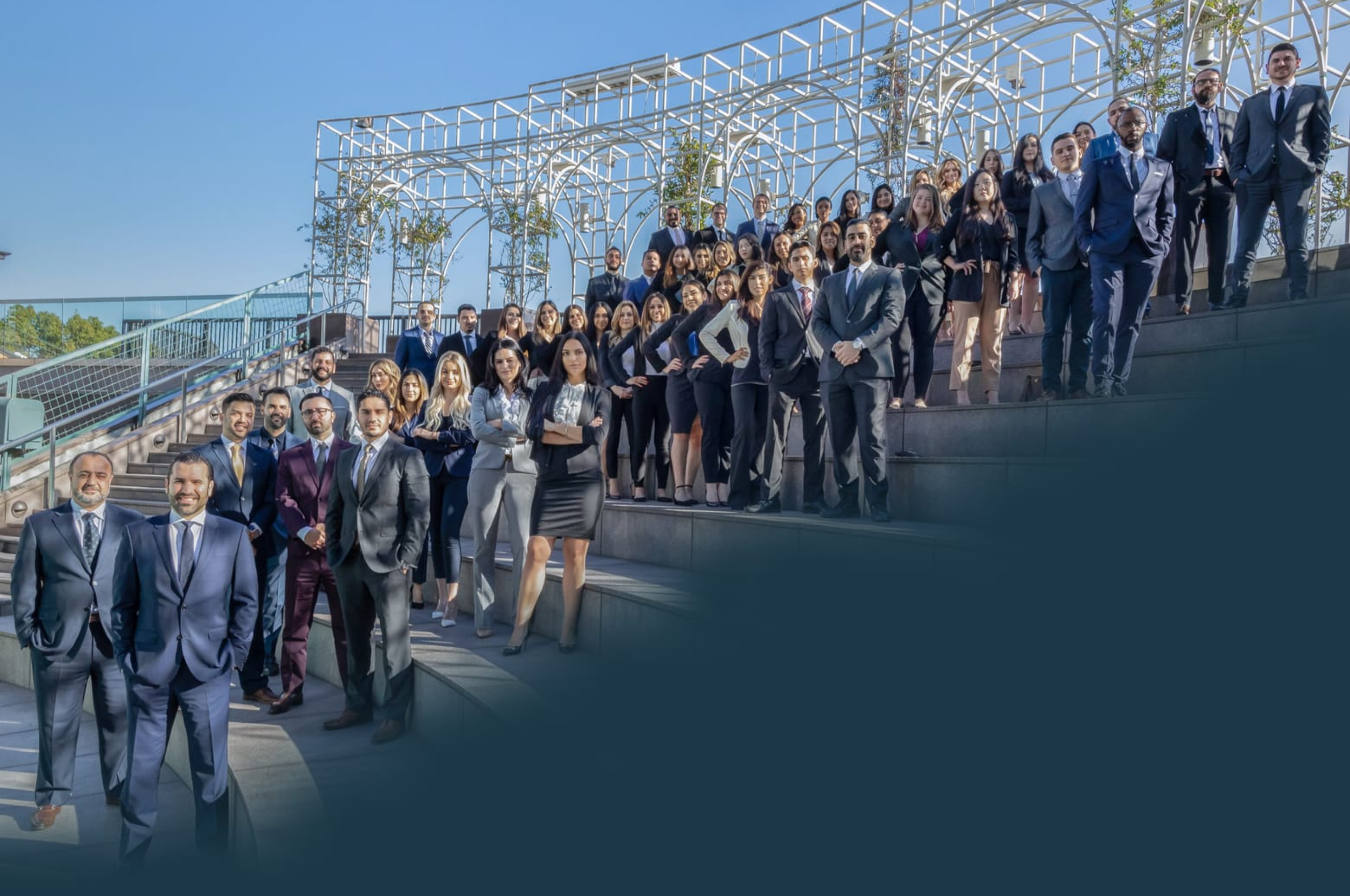 Long Beach Uber and Lyft Accident Attorney
Discuss Your Case With a Rideshare Lawyer
Uber and Lyft are popular ridesharing services that make it easy for users to travel without the need to do it themselves. These two ridesharing companies provide users with an app to access their services. The app offers a GPS that indicates what times the driver will pick you up and drop you off. It also gives you the total for the trip. Lastly, you will be asked to rate the driver based on the experience you had with their services. Since
Long Beach
is such a densely populated city, many people may turn to Uber or Lyft to get around traffic. However, there are those who fear for their safety when entering a stranger's vehicle. With multiple reports of accident and assault cases, it is understandable for people to have a second opinion towards the idea of requesting an Uber or Lyft driver to pick them up. If you were a victim of an Uber or Lyft accident and would like to file a lawsuit against the party-at fault, West Coast Trial Lawyers has
Long Beach Uber and Lyft accident attorneys
with over 60 years of collective legal experience in handling personal injury cases. We have won more than 5,000 cases and recovered over $1 billion in settlements for our clients. Due to our achievements, we have been ranked as one of the top personal injury law firms in Long Beach. To schedule a free, no-obligation consultation at our
Long Beach personal injury law firm
, contact our 24/7 legal team by calling
(562) 396-9874
or emailing
[email protected]
.
Common Fears of Ridesharing Services
As previously stated, many people have the fear of using Uber or Lyft due to the unknown of what could happen if they step foot in a stranger's vehicle.
Uber
and
Lyft
have both released safety reports that have indicated past car accidents and assault cases that have left people feeling uneasy. There are also several other factors that have contributed to the fear of using Uber or Lyft as a means of transportation. Below, we will discuss each one.
Inexperienced driver. An inexperienced Uber or Lyft driver can be identified as one who has little to no experience driving a vehicle or using a GPS to navigate their way to a rider's pick up or drop off address. These drivers may often bring inconvenience to riders who are in a hurry to get to a certain location on time. Furthermore, with lack of driving experience, it is likely for the driver to get involved in an accident.
Intoxicated driver. It can be very dangerous for a rider to get into the vehicle of an intoxicated driver. Not only is the driver mentally and physically unfit to drive a vehicle, but they could also assault the rider. If you feel like your driver is under the influence of drugs or alcohol, you should cut your ride short for your own safety.
Sexual Assault. Unfortunately, many female riders have been victims of sexual assault from an Uber or Lyft driver. Uber has released a statement confirming reports of physical or sexual assault by informing the public that nearly 3,045 sexual assaults were reported in the United States. Lyft has also released a statement that shows more than 4,000 reports of sexual assaults occurring in rides that took place from 2017 to 2019. These shocking facts have influenced many people to stay away from using ridesharing services to avoid being the next victim.
Other riders. UberPool and Lyft Shared are services that allow riders to share a vehicle with others in order to save some money. Riders may become anxious or nervous when using either service as they are unaware of what kind of person may be entering the vehicle. If it is someone who is aggressive or abusive, it could lead to a physical altercation that could severely harm those who are in the vehicle. It could also be someone who may want to commit sexual assault or harrassment that will leave everyone in the vehicle in a dangerous situation.
Car accident. Once you are in the Uber or Lyft driver's vehicle, you are placing your trust in them to make sure that they take you to your destination safely. Unfortunately, either a negligent driver or rideshare driver may breach their duty of care and cause an accident. Those who are involved in a rideshare accident in Long Beach are highly encouraged to contact an experienced Uber and Lyft accident attorney who will fight to get the victim the justice and compensation they deserve for their losses.
Rideshare drivers have also developed a fear of allowing strangers into their vehicles. There have been many reports of drivers experiencing
physical and sexual assault
from a rider. Many drivers have reported that the riders appeared to be under the influence of drugs or alcohol while others mentioned that the rider seemed completely sober. Unfortunately, many people who have anger problems will try to take it out on someone to cope with their issues. Regardless, inflicting physical harm onto someone is
never
okay. Not only do rideshare drivers have a fear for their safety, but they may also have other things to worry about. This includes the following:
Arriving at the address on time. Once a driver accepts a ride request, they are expected to make it to the rider's address on time. Arriving late could be detrimental to their rating, which could increase the likelihood of getting them fired if they continue to fall behind on time. Many rideshare drivers rely on working for Uber or Lyft to make money on the side to pay for bills. If they lose their job, it may leave them in a financial burden.
Heading to an unsafe location. Drivers who are given an address of a location that is known to have bad activity will feel unsafe and fearful.
Getting into an accident. Uber and Lyft drivers are on the road more often than a regular driver. Since their job requires them to drive all day, they will have a higher chance of getting involved in a car accident.
Contact Us
If you are a victim of an Uber or Lyft accident due to another individual's negligence, our experienced Long Beach Uber or Lyft accident attorneys at
West Coast Trial Lawyers
are always readily available to provide you with legal assistance. We will guide you through the process of filing a personal injury claim and will help you recover damages, such as medical bills, lost wages, pain and suffering, and more. To schedule a free consultation at our Long Beach personal injury law firm, contact our 24/7 legal team by calling
(562) 396-9874
or emailing
[email protected]
.


They know what they're doing, very well. Not only did I not make a single phone call from the day I hired them, but I also received calls from their case managers and paralegals who want to make sure my treatment was going well. They whole team took care of me. Thank you WCTL for taking full responsibility of my case and getting me an amazing settlement.


I can say with confidence that this team is the best in the business. . . . Dean took the time to really listen and hear me out. He assured me that he was going to move mountains because he believed in me, and he ended up doing just that. I've never met a more focused and passionate attorney in my life. If you're looking for a firm that treats its clients with the utmost respect and care, calling WCTL is a no-brainer. I wouldn't think twice about working with them again in the future.