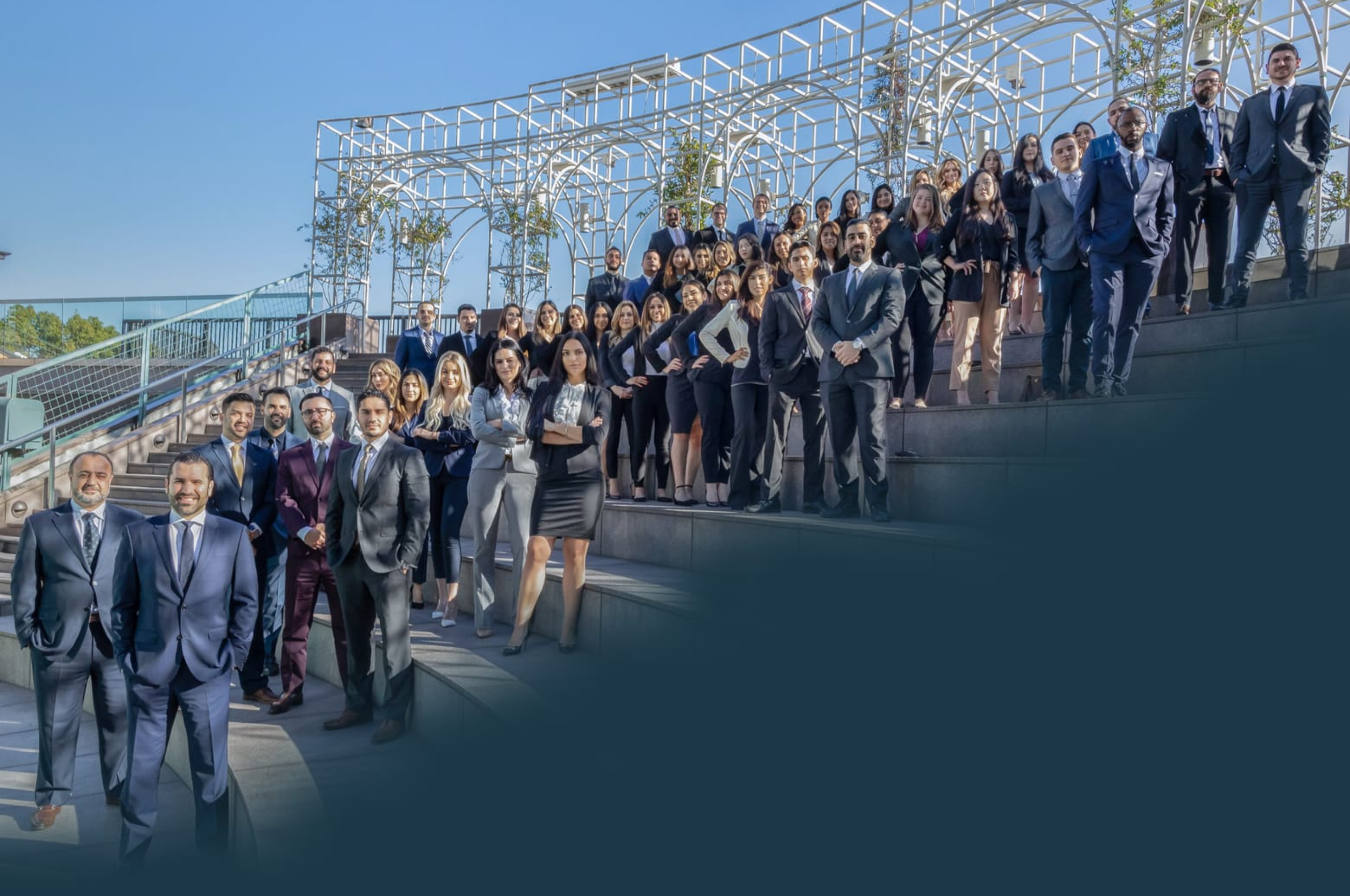 Long Beach Pedestrian Accident Attorney
What Happens if a Pedestrian Is Hit by a Driver on Purpose?
An estimated 467,354 people reside in Long Beach. With such a large population, there are bound to be hundreds of pedestrians walking around the streets at any given time. It is important for vehicles to yield to pedestrians to avoid causing a pedestrian accident. Unfortunately, many negligent drivers have ignored the rules of the road and proceeded to drive while a pedestrian was seen walking on a crosswalk.
Determining who is at-fault for a pedestrian accident depends on the circumstances the driver and pedestrian were in prior to the collision. Common considerations include:
Whether the pedestrian was walking on the street while intoxicated.
Whether the pedestrian put themselves in a dangerous position by intentionally walking across the middle of the street while oncoming vehicles were approaching.
Whether the pedestrian was walking on a marked or unmarked crosswalk.
Whether the driver was under the influence of drugs or alcohol.
Whether the driver failed to obey road rules by performing negligent actions, such as speeding or disobeying traffic lights or signs.
Since California is a comparative fault state, the actions of both parties will be examined to determine if a share of liability will be made. If so, then the negligence of these parties will be considered in order to correctly divide the damages they owe to one another.
If you were involved in a pedestrian accident and would like to file a lawsuit, West Coast Trial Lawyers has Long Beach pedestrian accident attorneys with over 60 years of collective legal experience in handling personal injury cases. With our track record of recovering more than $1 billion in settlements for our clients, we have been recognized as one of the top personal injury law firms in Long Beach.
To schedule a free, no-obligation consultation at our Long Beach personal injury law firm, contact our 24/7 legal staff by calling (562) 396-9874 or emailing [email protected]. 
Hitting Someone With a Car on Purpose
Drivers must provide a duty of care to others while on the road. Unfortunately, many reckless riders choose to ignore the rules of the road and do as they please, which involves speeding, texting and driving, driving while under the influence, or not yielding to pedestrians. Sometimes, the driver may have the intention of wanting to harm others when committing negligent acts. Most victims who are involved in an accident caused by an irresponsible driver are pedestrians. Pedestrians are vulnerable when they are out walking on the streets. They are not equipped with any protection that can prevent them from suffering serious injuries in case a vehicle crashes into them.
Unfortunately, cases have been reported where a driver has intentionally harmed a pedestrian. Oftentimes, the driver will run away from the accident to avoid facing any legal repercussions. This would be identified as a hit and run accident. In California, those who commit a hit and run accident may face a prison sentence of up to one year in either state prison or county jail and/or a fine ranging from $1,000 to $10,000. If the accident involves death, then the suspect will face up to 4 years in state prison, up to one year in county jail, and/or a fine ranging from $1,000 to $10,000.
A pedestrian who is involved in an accident with a driver who intentionally tried to cause harm to them are eligible to file a personal injury claim. It is encouraged to have an experienced Long Beach car accident attorney involved in this type of case. They will help strengthen your claim by including convincing evidence that will impact your settlement and get you the coverage you deserve for losses caused by the accident. Typically, personal injury claims may offer economic and non-economic damages to the party that wins the settlement. Under this case, the plaintiff may also be granted punitive damages if they are able to prove that the driver was intentionally and maliciously trying to injure or kill them.
How to Reduce Pedestrian Accidents
Walk defensively. Being extra cautious while walking on the street or across the street will help prevent pedestrian accidents from occuring.
Stay off of our phone while you are walking. A pedestrian who is glued to their phone while out and about could get hit by an oncoming vehicle if they do not carefully check both ways prior to using the crosswalk.
Use a crosswalk. Using the crosswalk is important. Doing this will make it easier and safer for you to cross the street. Unfortunately, people may choose to jaywalk instead. This is dangerous, especially in busy streets, since a driver is not expecting to see a pedestrian walking in a street with no marked crosswalk.
Make eye contact. Pedestrians are always given the right-of-way at a crosswalk. However, you should never assume that a car is going to stop at the intersection. You should make eye contact with the driver before stepping foot onto the crosswalk to make sure that they are aware of your presence. This can be difficult to do at night, but try to make the effort of being seen. It is suggested for pedestrians to wear bright or neon colors at night to make themselves appear more noticeable to drivers.
Beware of parked cars. While you are walking in the parking lot, you should carefully observe your surroundings. If you notice any vehicles that are on or ready to back up, make sure to distance yourself to avoid getting hit.
Look both ways before crossing the street. Always make sure that you look both ways before crossing the street. Even if you have the right-of-way, you must stop and observe the road. Once you have confirmed that it is safe to cross, proceed to walk on the crosswalk.
Make sure you are visible. This is important, especially at night. It is encouraged for pedestrians to wear bright, reflective, or neon clothing that will make them appear more visible to drivers.
Stay on the sidewalk. For your own safety, do not walk on the street. Always walk on the sidewalk. You may only cross at a crosswalk.
Avoid drinking alcohol before walking. About 33 percent of car and pedestrian accidents have involved pedestrians who were under the influence of alcohol. Those who consume alcohol are not entirely aware of their surroundings. They might also experience vision impairment, which can make it difficult for them to see clearly. Mixing these two factors is a recipe for disaster.
Contact Us
If you have suffered injuries in the city of Long Beach as a result of a pedestrian accident, West Coast Trial Lawyers has Long Beach pedestrian accident attorneys that will help you recover financial and emotional compensation for your losses.
To schedule a free consultation at our Long Beach personal injury law firm, reach out to our 24/7 legal staff by calling (562) 396-9874 or emailing [email protected]. 


They know what they're doing, very well. Not only did I not make a single phone call from the day I hired them, but I also received calls from their case managers and paralegals who want to make sure my treatment was going well. They whole team took care of me. Thank you WCTL for taking full responsibility of my case and getting me an amazing settlement.


I can say with confidence that this team is the best in the business. . . . Dean took the time to really listen and hear me out. He assured me that he was going to move mountains because he believed in me, and he ended up doing just that. I've never met a more focused and passionate attorney in my life. If you're looking for a firm that treats its clients with the utmost respect and care, calling WCTL is a no-brainer. I wouldn't think twice about working with them again in the future.