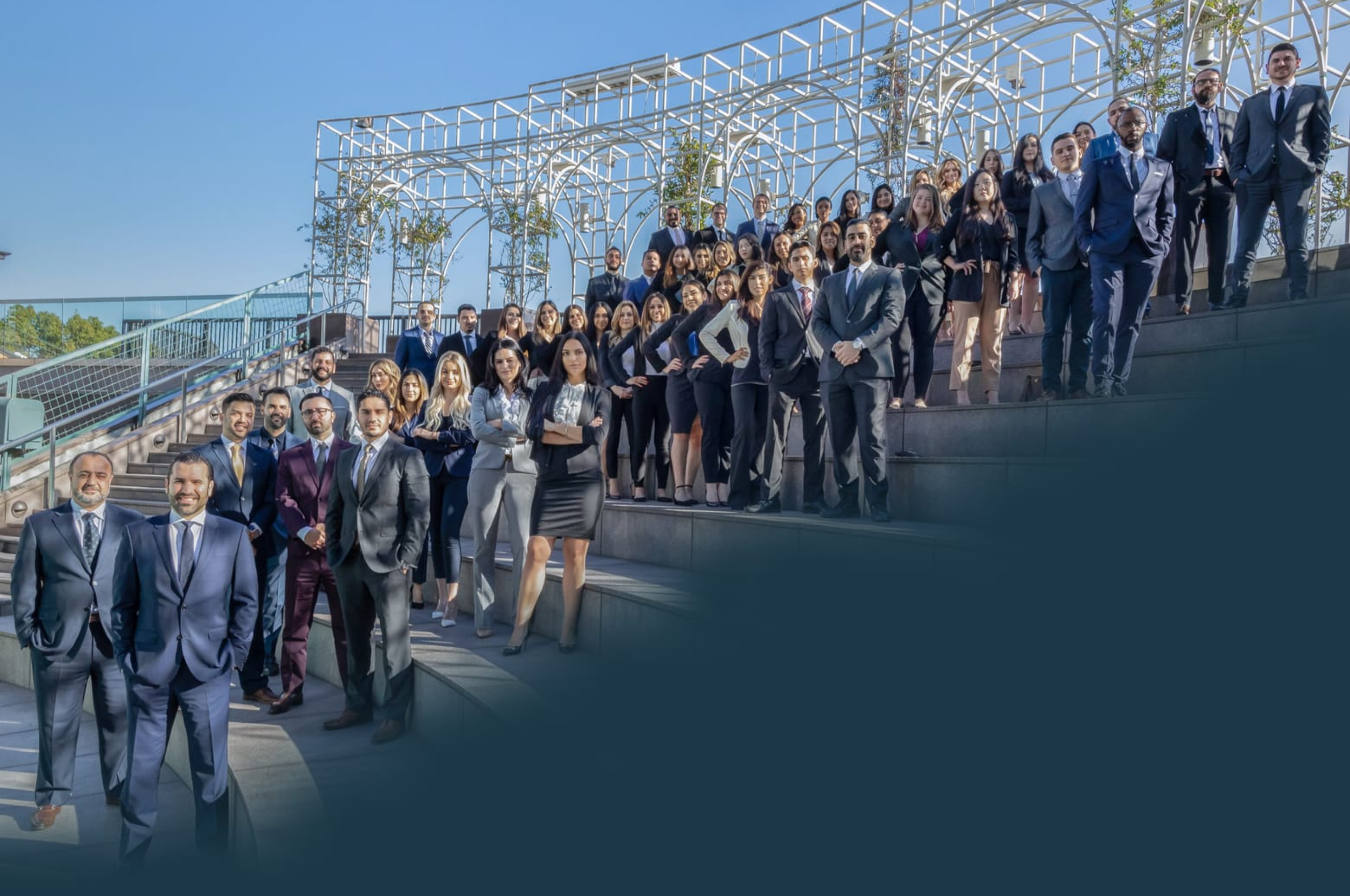 Long Beach Brain Injury Attorney
A Brain Injury Attorney Will Help You Get Compensation for Your Losses
The brain is one of the most important organs in the body. It controls your thoughts, memories, speech, and body movement. Any damage that is done to the brain can affect every part of your body and make it difficult for you to function the same as you did prior to your injury. Many people suffer from a brain injury due to accidents involving motor vehicles, high impact sports, and violence. Those who were diagnosed with a brain injury due to the negligence of another individual are eligible to file a personal injury lawsuit. If you pursue legal actions against the party at-fault for your brain injury, you may be able to acquire economic and non-economic damages, such as medical bills, lost wages, pain and suffering, and more. At West Coast Trial Lawyers, our
Long Beach brain injury
attorneys have over 60 years of collective legal experience in handling personal injury cases. We have won more than 5,000 cases and recovered over $1 billion in settlements for our clients. Due to our achievements, we have been recognized as one of the top personal injury law firms in
Long Beach.
To schedule a free, no-obligation consultation at our
Long Beach personal injury law firm,
contact our 24/7 legal team by calling
(562) 396-9874
or emailing
[email protected]
.
Child Head Injury
It is common for children to put themselves in harm's way as they are unaware of the repercussions they may face from performing reckless actions, such as accessing the stairs unsupervised or running in the middle of the street on their own. These actions can all result in serious injuries, especially a brain injury. A child who is using the staircase can fall from lack of balance while walking up or down the steps. A brain injury may arise if the child lands on their head. If the child is running to the middle of the street without paying attention to any oncoming vehicles, they could get struck from either direction and face a severe head injury. Other common factors that can contribute to a child injuring their head and/or brain include physical abuse and playing high-impact sports. Physical abuse may occur in households where the parents have used violence to teach their child a lesson or just to simply let their anger out. Either scenario is not acceptable regardless of what the child may have done. Unfortunately, many children have been diagnosed with a brain injury due to excessive force to the head caused by one or both parents. High impact sports, such as football or hockey, require players to slam into each other in order to steal a ball or to prevent the player from making a point. Even though players have on protective gear to decrease the likelihood of suffering from serious injuries, it is not always a 100 percent guarantee that the child will be protected at all times. In some circumstances, a child's helmet may come off in the middle of the game. This could leave their head exposed to aggressive contact that can result in damage done to the brain. Symptoms to look out for in a
mild head injury
include headaches, dizziness, bruising, swelling, nausea, confusion, blurred vision, sensitivity to light or sound, tiredness, fatigue, lack of balance, unusual sleeping patterns, lack of energy, memory issues, or tinnitus.
Moderate or severe head injury
symptoms include severe headaches, recurring nausea or vomiting, sweating, lack of balance, pale skin, clear fluid draining out of the ears or nose, unconsciousness, one pupil being dilated, feeling weak or vulnerable, getting into a coma, or having slurred speech. Any child who sustains a head injury and is experiencing symptoms should immediately receive medical attention from a brain specialist, such as a neurologist. They will run blood tests and imaging tests, which may include an X-ray, CT scan, or MRI, to determine what type of condition the child is suffering from. If the child is facing a moderate or severe brain injury, it is likely that the child will have to stay in the hospital for days, weeks, or even months to keep a close eye on their condition. Mild conditions usually involve the doctor creating a treatment plan that will help the child recover in the comfort of their home. This may include taking pain medication or resting to allow the brain some time to heal on its own.
Brain Injury Complications
Children who suffer from a brain injury may undergo some complications, including vision blurriness, hearing problems, lack of taste, little to no muscle control, or a slurred speech. If this is the case, a neurologist may recommend the child's parents to have the child visit a therapist, or therapists, who will be able to help the child. Generally, physical therapy, occupational therapy, and speech therapy will help those who are facing motor, sensory, or speech issues. These therapists will schedule daily exercises and activities for the child to perform in order to regain strength both mentally and physically.
How to Protect Your Child From a Brain Injury
Parents are often worried about the safety of their children on a 24/7 basis. There are several methods a parent can incorporate into their daily lifestyle that could help reduce the likelihood of their child suffering from serious injuries, especially a brain injury. Below, we have created a list of suggestions a parent should take into consideration to reduce the chances of their child falling into harm's way.
Install safeguards around the house. Make sure to have safeguards placed at the top and bottom of the stairs. This will prevent the child from accessing the stairs while unsupervised.
Always make sure your child has their seat belt on when in the car. It has been proven that seat belts reduce the risk of death in an accident, which is why you should always enforce your child to have a seat belt on once they enter the vehicle.
Purchase a fitted helmet to protect your child when they participate in physical activities that involve aggressive contact or falling down. A child should wear a helmet when they play high impact sports, such as football and hockey. If the child wants to ride a bike, scooter, or skateboard, they should also have on a helmet to protect their head in case of a fall.
Contact Us
If you would like to pursue legal actions against a negligent individual who caused your child to suffer from a brain injury,
West Coast Trial Lawyers
has Long Beach brain injury attorneys that will help you get the justice and compensation you deserve. To schedule a free consultation at our Long Beach personal injury law firm, please reach out to our 24/7 legal team by calling
(562) 396-9874
or emailing
[email protected]
.


They know what they're doing, very well. Not only did I not make a single phone call from the day I hired them, but I also received calls from their case managers and paralegals who want to make sure my treatment was going well. They whole team took care of me. Thank you WCTL for taking full responsibility of my case and getting me an amazing settlement.


I can say with confidence that this team is the best in the business. . . . Dean took the time to really listen and hear me out. He assured me that he was going to move mountains because he believed in me, and he ended up doing just that. I've never met a more focused and passionate attorney in my life. If you're looking for a firm that treats its clients with the utmost respect and care, calling WCTL is a no-brainer. I wouldn't think twice about working with them again in the future.