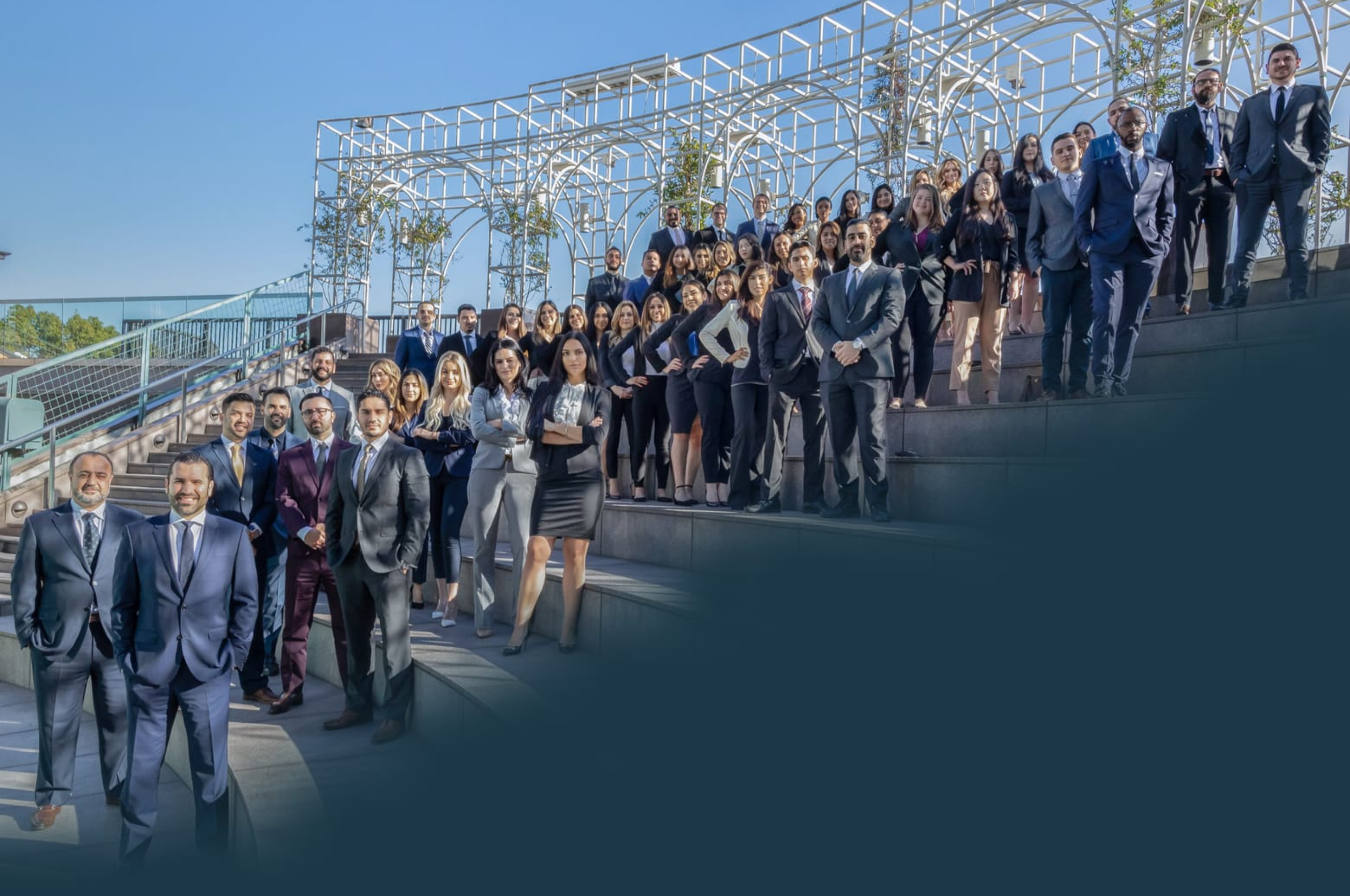 Long Beach Bicycle Accident Attorney
Get Help With Your Medical Bills
Long Beach
bicyclists are often at risk of getting involved in an accident since they are riding in a densely populated area. Bicyclists are left vulnerable when sharing the road with other vehicles, especially since they have no protection that will prevent them from suffering severe injuries. Below, we have listed common scenarios that have contributed to the cause of a bicycle accident.
The driver misjudged the bicyclist's speed and made an attempt to pass. However, it was not successful and both parties crashed into each other.
The driver does not make any careful observations of the road prior to entering the bike lane and collides into a bicyclist they did not notice.
The driver is under the influence of alcohol and is visually and mentally impaired. The driver fails to make cautious turns and lane changes, which causes an accident with a bicyclist who was in a bike lane nearby.
A bicyclist is riding on the sidewalk and bumps into a pedestrian.
To reduce the likelihood of a bicycle accident, the city of Long Beach has established
laws
for bicyclists to follow. To begin with, a bicyclist must not ride on a sidewalk in these locations:
Any business district
Sidewalks on bridges
Pedestrian underpasses or overpasses
Sidewalks placed on the property of schools, churches, recreation centers, and playgrounds
South of Ocean Boulevard located between west of the Long Beach Museum of Art and east of Bluff Park
North side of Downtown Marina Mole located between Gangway A and Gangway P
If a bicyclist is riding in a permitted area, they must yield to pedestrians and give bike hand signals when they are planning to slow down, stop, or make a turn. Furthermore, a bicyclist must not ride when they are under the influence of drugs or alcohol. They are required to be aware of their surroundings to keep a safe environment for those nearby. Lastly, a bicyclist must not wear earphones or headphones when riding, however, hearing aids are acceptable. If you were involved in a bicycle accident and would like to pursue legal actions against the party at-fault, West Coast Trial Lawyers has
Long Beach bicycle accident attorneys
with over 60 years of collective legal experience in handling personal injury cases. With our track record of recovering more than $1 billion in settlements for our clients, we have been ranked as one of the top personal injury law firms in Long Beach. To schedule a free, no-obligation consultation at our
Long Beach personal injury law firm
, contact our 24/7 legal team by calling
(562) 396-9874
or emailing
[email protected]
.
Common Bicycle Accident Injuries
California is one of the most popular states with the
highest bicyclist deaths
caused by car accidents. This is alarming information and proves that bicyclists are always at a high risk of getting involved in an accident caused by a driver. Once a bicyclist gets involved in an accident, they could suffer from a physical or mental injury. Below, we will discuss more in detail about each type of injury.
Brain injury.
A brain injury occurs when your head experiences forceful impact. This can be extremely dangerous since the brain is arguably the most important organ in the body and has control over your body functions. If any damage is done to the brain, it could be difficult for you to properly function a day-to-day lifestyle. Bicyclists have fallen victim to a brain injury, especially due to the fact that many of them do not wear a helmet when they are out for a ride. It is always essential for a bicyclist to have on a fitted helmet to protect them from enduring any serious brain injury that can leave them partially or fully paralyzed. A bike helmet can not only protect your head from forceful impact, but it may also cover your face from any bruises or scratches. Each bike helmet offers a different form of protection as some come with face coverings while others do not. Unfortunately, many bicyclists choose not to wear a helmet. This can be detrimental to their safety as they have absolutely no protection against other vehicles on the road. Many researchers have conducted studies to convince bicyclists that a helmet does play a major factor in helping a bicyclist sustain less serious injuries. This includes the following:
A study was released in 2019 using statistics found from the National Trauma Data Bank. Out of 76,032 bicyclists who endured a head or neck injury, about 22 percent had on a helmet, while 78 percent did not. This finding just goes to show that a helmet does, in fact, have a significant amount of efficiency when it comes to reducing serious injuries. It is not always a 100 percent guarantee that a bicyclist will leave an accident in one piece when wearing a helmet, but it does offer enough protection to make it possible to avoid being diagnosed with a brain injury.
In another study conducted by the American Journal of Surgery, it found that out of 6,267 patients, 25.1 percent were wearing a helmet. Those who had on a helmet had a 51 percent reduced odds of suffering from a TBI, 44 percent reduced odds of dying, and 31 percent reduced odds of enduring facial fractures. The conclusions in this study determined that a bicycle helmet was effective in saving lives.
Facial injury.
Your face could suffer injuries if it is the first thing to make contact with the ground. Common injuries include missing teeth, fractured cheekbones, damaged eye sockets, or a broken jaw or nose. You might also experience difficulties breathing, permanent discoloration, facial swelling, pain, or numbness.
Spinal cord injury.
Any damage done to the spinal cord may be permanent or temporary depending on which area was affected the most by the impact. Since it is connected to the nervous system and the brain, forceful impact to the spinal cord may result in symptoms, such as loss of movement, extreme back pain, difficulty breathing, loss of sensation, loss of control of the bladder or bowel, or lack of balance.
Wrongful death.
Unfortunately, many personal injury cases have involved a fatal car and bicycle accident that has resulted in the death of a bicyclist. In most of these cases, the driver has been found at-fault for committing a wrongful death due to breaching their duty of care by:
Driving while under the influence. A driver was intoxicated and experienced vision impairments that made it nearly impossible to properly navigate their vehicle while on the road. This driver did not notice a bicyclist nearby and crashed into them, which instantly killed the bicyclist.
Not inspecting the area carefully prior to making a lane change or turn. A driver of a vehicle did not scan the area properly prior to making a lane change into the bike lane. This resulted in a wrongful death case since the driver crashed into and killed the bicyclist who was occupying the bike lane.
Getting distracted. A driver was texting and driving while on the road and swerved into the bike zone where a bicyclist was riding in. The bicyclist was unable to overcome their injuries and passed away at the scene of the accident.
Post-Traumatic Stress Disorder (PTSD).
PTSD is one of the most common mental injuries an individual may endure after being involved in an accident. It is known for an accident victim to endure symptoms, such as anxiety, depression, insomnia, or frequent nightmares. The traumatic event may have impacted the victim's overall aspect of life, which can dramatically impact their mental health. The victim may never want to ride a bike again due to the fear of getting into another horrific accident. Those who suffer from PTSD should seek immediate medical attention from a psychiatrist. The psychiatrist will examine your condition and determine a diagnosis. Once the diagnosis has been found, the psychiatrist will likely prescribe medication, such as antidepressants, to help the victim cope with their symptoms.
Contact Us
If you have sustained injuries as a result of a bicycle accident, you have the right to hold the guilty party responsible. At
West Coast Trial Lawyers
, our Long Beach bicycle accident attorneys will help you get the justice you deserve. To schedule a free consultation at our Long Beach personal injury law firm, please contact our 24/7 legal team by calling
(562) 396-9874
or emailing
[email protected]
.


They know what they're doing, very well. Not only did I not make a single phone call from the day I hired them, but I also received calls from their case managers and paralegals who want to make sure my treatment was going well. They whole team took care of me. Thank you WCTL for taking full responsibility of my case and getting me an amazing settlement.


I can say with confidence that this team is the best in the business. . . . Dean took the time to really listen and hear me out. He assured me that he was going to move mountains because he believed in me, and he ended up doing just that. I've never met a more focused and passionate attorney in my life. If you're looking for a firm that treats its clients with the utmost respect and care, calling WCTL is a no-brainer. I wouldn't think twice about working with them again in the future.