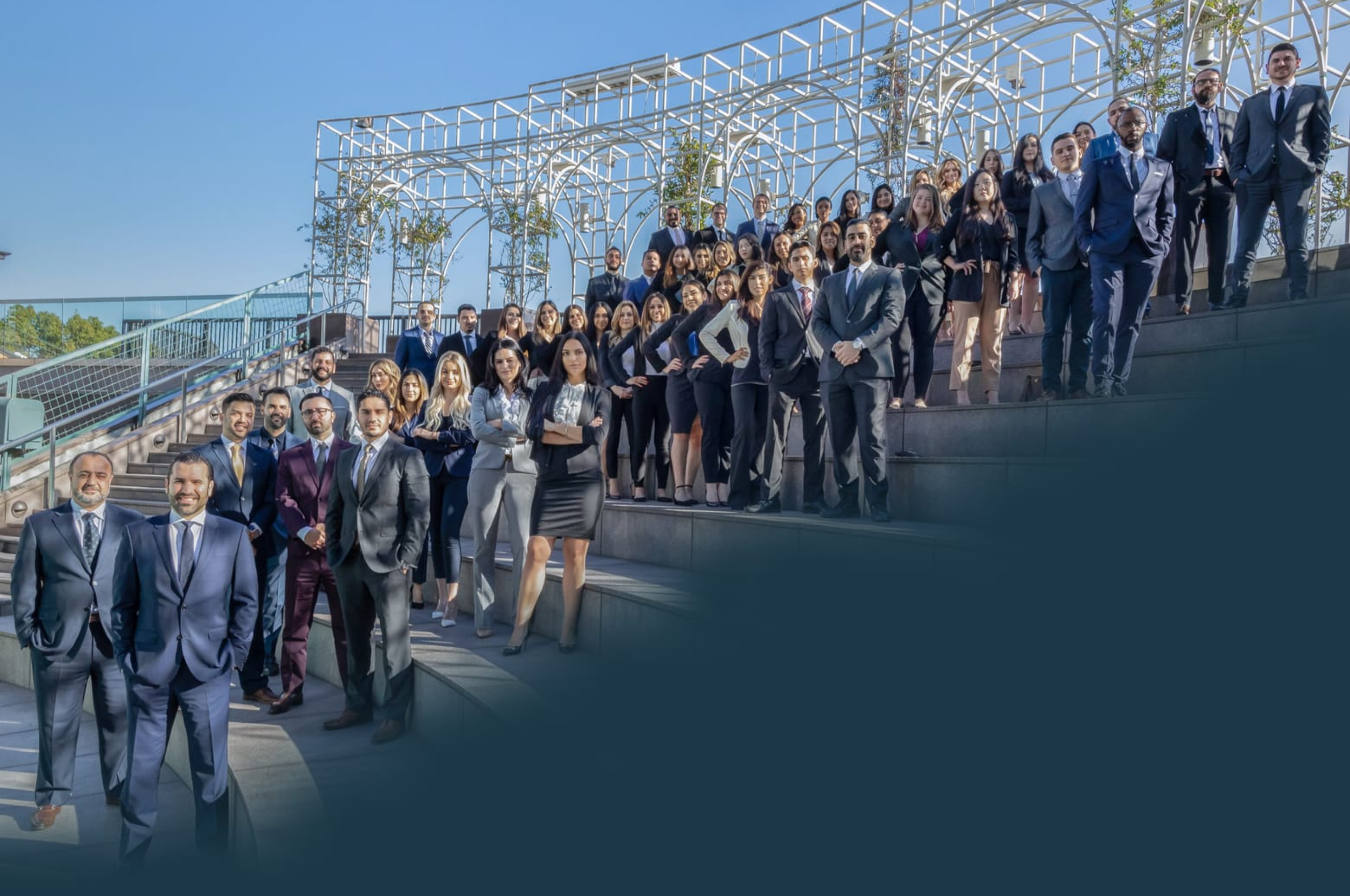 Long Beach Truck Accident Attorney
Get a Free Consultation Now
A truck's large size and heavy weight can create a disastrous accident, which can involve multiple vehicles. This is one of many reasons as to why drivers become influenced to make hasty decisions, such as speeding or cutting off other drivers, to stay as far away from truck's as they possibly can. In a sense, it is understandable that a driver would want to protect themself from harm, however, disobeying the rules of the road could make matters worse. These negligent drivers are often found to be one of the main factors of causing a truck accident. Other potential parties who could be at-fault for a truck accident include the truck driver, truck company, or truck manufacturer. Since California is a comparative fault state, all parties will be questioned to determine how liability will be shared. If you were involved in a truck accident and would like to file a lawsuit against the party at-fault, West Coast Trial Lawyers has experienced
Long Beach truck accident attorneys
who will help you get the compensation you deserve. We have won more than 5,000 personal injury cases and recovered over $1 billion in settlements for our clients. Due to our achievements, we have been ranked as one of the top personal injury law firms in Long Beach. To schedule a free, no-obligation consultation at our
Long Beach personal injury law firm
, please reach out to our legal team by calling
(562) 396-9874
or emailing
[email protected]
.
Why Are Commercial Trucks So Dangerous?
Commercial trucks are valuable to the American economy. These trucks are used to transport products, such as furniture, equipment, and other online purchases, to various locations nationwide. Even though these vehicles provide convenience, they may also be seen as a threat to other drivers nearby. Commercial trucks pose a real hazard to drivers on the road. According to the
National Highway Traffic Safety Administration (NHTSA)
, there have been over 450,000 truck accidents each year. Unfortunately, nearly 5,000 drivers passed away from these collisions. About 74 percent of deaths were from car drivers and their passengers. Common commercial trucks that threaten the safety of drivers include the following:
18 wheeler commercial trucks. This has been viewed as a dangerous truck to be around. The reason behind why people tend to believe this type of truck can threaten their safety is because of its size, slowness, and large blind spots. It can also tip over, especially when making wide turns.
Large delivery trucks. This truck is designed to carry and transport goods. Drivers fear to be around this vehicle due to its heaviness and large size. It is likely for a delivery truck driver to cause a sideswipe accident, especially if they are turning at a sharp corner.
Dump trucks. This type of truck carries dirt, constructional equipment, and debris. Drivers have often complained about debris flying right out of the dump truck and landing straight onto their vehicle. Not only does it obstruct a driver's view, but it can also damage the driver's windshield.
Negligence
A truck driver is expected to provide a duty of care when they are on the road. This means that they must follow California's road rules and make sure they are carefully observing the road to prevent any possible chances of causing an accident. Unfortunately, there are truck drivers who choose to ignore these laws and act recklessly. Common antiques that truck drivers have often been caught doing include the following:
Speeding to meet the deadline to deliver cargo.
Driving while fatigued, especially when working long hours.
Getting distracted by doing other activities, such as texting and driving, rather than keeping their eyes on the road.
Making dangerous lane changes.
Doing sharp turns.
Driving the truck while under the influence of drugs or alcohol.
Disobeying traffic lights or signs.
Not performing a proper maintenance check on the truck prior to taking it out for a drive.
Violating the Federal Motor Carrier Regulations.
Where Commercial Trucks Are Allowed to Drive
Truck-only lanes are solely provided for trucks. However, they are rare to find. As of now, in California, there are only two truck lanes available. They are located in these areas:
Southbound I-5 in Kern County. This truck-only lane starts on Route 99 and concludes on the I-5 at post mile R015.492. The total length of this distance is 0.346 miles. The idea behind this design is to have trucks merge more downstream from traffic merging that takes place on the I-5 and 99.
Northbound and Southbound I-5. The truck-only lanes start off as two roads, which are the NB, located in LA County with a post mile of C043.925, and the SB at C043.899. Both of these roads meet on post mile C044.924 and reach up to post mile C046.351. The length of this distance accumulates differently for both roads. For NB, it totals 2.426 miles and for SB it is 2.452 miles. The reason behind why these truck-only lanes have been established is to separate slower moving trucks from faster-moving traffic.
There are a couple of no-zone truck areas, but for the most part, Long Beach freeways are typically used by commercial trucks and other vehicles. Trucks are allowed to drive in lanes closer to the right. It is not ideal for them to drive in the left lane since drivers tend to speed around those areas. Choosing to do so will most likely cause traffic. Even though it makes sense for trucks to avoid driving in the left lane, California still established a law prohibiting "motor trucks, truck tractors with three axles or more, and truck tractors pulling vehicles" from entering the far left lane areas. Truck drivers who disobey the law will have to face fines up to $250. The California Highway Patrol will observe the roads to make sure that no truck driver violates these rules. Those who do will be forcefully stopped and cited.
Contact Us
If you have sustained injuries in a truck accident, our Long Beach truck accident attorneys at
West Coast Trial Lawyers
will help you recover financial and emotional compensation for the losses you have suffered, including medical bills,
emotional distress
, lost wages, pain and suffering, and more. To schedule a free consultation at our Long Beach personal injury law firm, contact our 24/7 legal team by calling
(562) 396-9874
or emailing
[email protected]
.


They know what they're doing, very well. Not only did I not make a single phone call from the day I hired them, but I also received calls from their case managers and paralegals who want to make sure my treatment was going well. They whole team took care of me. Thank you WCTL for taking full responsibility of my case and getting me an amazing settlement.


I can say with confidence that this team is the best in the business. . . . Dean took the time to really listen and hear me out. He assured me that he was going to move mountains because he believed in me, and he ended up doing just that. I've never met a more focused and passionate attorney in my life. If you're looking for a firm that treats its clients with the utmost respect and care, calling WCTL is a no-brainer. I wouldn't think twice about working with them again in the future.