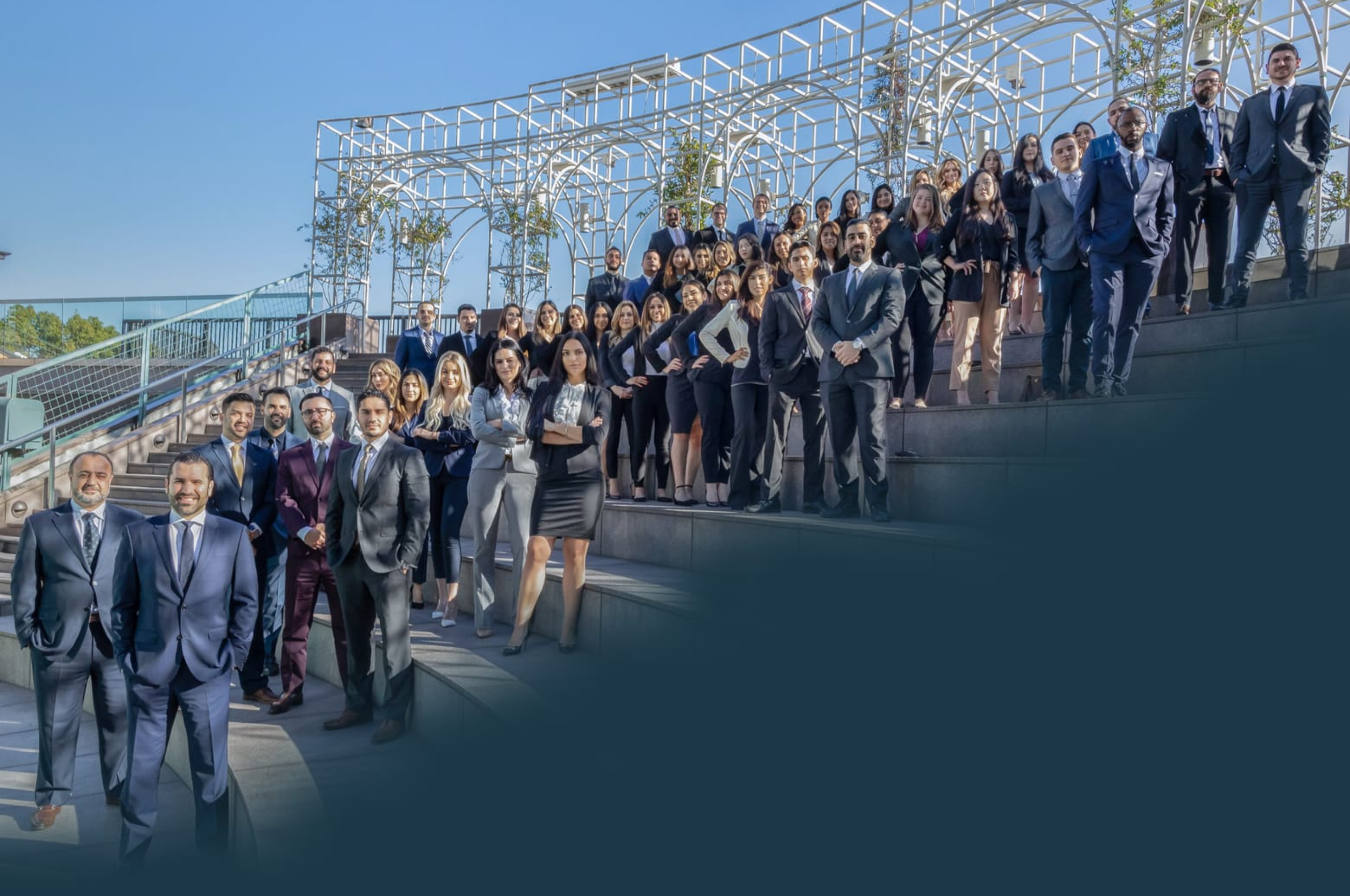 Long Beach Motorcycle Accident Attorney
What Is the Difference Between a Motorcycle Accident and a Car Accident?
Motorcycle accidents have been a common problem in
Long Beach
for the past few years. The
National Highway Traffic Safety Administration (NHTSA)
has made efforts to decrease deaths and injuries. According to their statement, "Extra officers will be on duty patrolling areas frequented by motorcyclists and where motorcycle crashes occur. Officers will be looking for violations made by drivers and riders alike that can lead to motorcycle crashes. They will be cracking down on both those operating regular vehicles and motorcycles who are violating traffic safety laws." 
With the NHTSA initiating these actions, it may help prevent future motorcyclists from losing their lives. Even experienced riders can get themselves into a collision if they are not aware of their surroundings or perform reckless actions on the road. Not only will they harm themselves, but they may injure or kill other drivers or pedestrians nearby, as well.
Those who have fallen victim to a motorcycle accident are highly recommended to contact West Coast Trial Lawyers and speak with our skilled
Long Beach motorcycle accident attorneys
. We have won over 5,000 personal injury cases and acquired more than $1 billion in settlements for our clients. Due to our achievements, we have been recognized as one of the top personal injury law firms in Long Beach. 
To schedule a free, no obligation consultation at our
Long Beach personal injury law firm
, contact our 24/7 legal team by calling
(562) 396-9874
or emailing
[email protected]
. 
Motorcycle Accidents vs Car Accidents
There are many differences between a motorcycle and a car. A motorcycle is much smaller in size and has high speeds that can be difficult to control, especially if the motorcyclist is inexperienced. Furthermore, there are no barriers surrounding the vehicle to protect the rider from enduring serious injuries. A car, on the other hand, is larger in size and has protection, such as airbags, seat belts and a metal barrier, to reduce the likelihood of the driver and passengers from sustaining injuries or death. 
A motorcyclist and car driver do share some similarities when it comes to committing an accident. Many of them are often caught performing these negligent actions:
Speeding

Drowsy driving/riding

Driving/riding while under the influence of drugs or alcohol 

Distracted driving/riding

Disobeying traffic lights or signs 
As many negligent drivers and riders continue to occupy the roads of Long Beach, it raises concerns for many residents that a serious accident is bound to happen at any given moment. Reports in Long Beach have been released within the past few years of accidents that have occurred between a driver and motorcyclist. This includes the following:
Left-hand turn accident.

Since a motorcycle is small in size, a driver may not immediately notice it, especially when making a left turn on an intersection. This has been a recurring issue that has been happening for many years. It is always urged for a driver to make a careful observation of the road prior to making any lane changes or turns.  
Hit and run accident.

It is often found that negligent drivers who are under the influence of drugs or alcohol commit hit and run accidents. Since alcohol and drugs can impair your mind and vision, you may start to become unaware of what you are doing. Not only will you be putting yourself in a dangerous situation, but you may also bring others down with you. This is why you should

never

drive while under the influence. Another factor that can contribute to a hit and run accident is the malicious intent to harm someone. 
Injuries and Death
A
report
released in 2019 stated that an estimated 84,000 motorcycle accident injuries and 5,014 motorcyclist deaths occurred in the United States. A majority of these accidents took place during the weekdays in the afternoon from 12pm to 3pm. According to the National Highway Traffic Safety Administration (NHTSA), motorcyclists were 29 times more likely than a driver to get involved in a fatal accident per vehicle miles traveled. Furthermore, motorcyclists (29 percent) were found to have a high BAC in fatal accidents compared to drivers of passenger cars (20 percent), light trucks (19 percent), and large trucks (2 percent). When it comes to speeding, about 33 percent of motorcyclists were involved in a fatal accident compared to 19 percent for car drivers, 15 percent for light truck drivers, and 8 percent for large truck drivers. 
Fatal accidents are far more common with motorcyclists compared to drivers since a motorcyclist does not have protection to reduce the likelihood of sustaining severe injuries. Even though car drivers are way more protected, they may also get involved in a fatal accident, especially if the impact was extremely powerful. Both the motorcyclist and driver may share similar injuries in an accident, which include the following:
Broken bones,

Harsh cuts,

Traumatic brain injury (TBI), 

Bruises,

Back injury,

Post-traumatic stress disorder (PTSD),

Internal bleeding,

Road rash,  

Neck injury, or

Whiplash.
Can a Motorcycle Accident Cause PTSD?
Motorcycle accidents have the potential of triggering a post-traumatic stress disorder (PTSD). PTSD is a psychiatric disorder that may occur when you witness an unfortunate event, such as a motor vehicle accident, that can leave you mentally scarred. You may start to develop symptoms, such as anxiety, depression, lack of sleep, nightmares, scary thoughts, flashbacks of the traumatic event, lack of socialization, excessive alcohol consumption, reckless behavior relating to self-destruction, or lack of focus. Those who may likely suffer from PTSD in a motorcycle accident include the motorcyclist, other party involved in the accident, friends or family members of either party, witnesses, or emergency personnel.
Some of these symptoms are normal to experience after an accident. They eventually disappear after a couple days or weeks from the initial date of the incident. However, if you continue to experience mental anguish that lasts longer than a few weeks, you should set up an appointment with a doctor and/or therapist who specializes in handling PTSD. They will evaluate your condition and determine a method of treatment that will help you cope with your symptoms. 
Once you are given a diagnosis, your treatment should begin immediately after. You may be encouraged to attend counseling and psychotherapy to start your recovery process. Your psychiatrist may prescribe you medication, such as antidepressants, to help maintain your condition. Failure to seek treatment or take necessary medication to treat PTSD may cause your  health to become worse.
Settlements for PTSD
PTSD will make it difficult for victims to live a normal life. Their day-to-day lifestyle will be drastically altered. This can include not attending work or avoiding social activities. Additionally, those suffering from PTSD could have suicidal thoughts. This is a common problem that has triggered an increase in the likelihood of suicide for those who suffer from this mental illness. 
If you are interested in filing a lawsuit against the party at-fault for your motorcycle accident, you are permitted to include your costs for PTSD treatment in your settlement. You may also mention any lost wages you endured from your absence at work due to your hospital visits, along with any mental health issues that have kept you away from leaving your home.
Contact Us
If you were the victim of a motorcycle accident,
West Coast Trial Lawyers
has experienced Long Beach motorcycle accident attorneys that will work tirelessly to ensure that you are getting the maximum compensation and justice you deserve. 
Reach out to our 24/7 legal team by calling
(562) 396-9874
or emailing
[email protected]
to schedule a free consultation at our Long Beach personal injury law firm.


They know what they're doing, very well. Not only did I not make a single phone call from the day I hired them, but I also received calls from their case managers and paralegals who want to make sure my treatment was going well. They whole team took care of me. Thank you WCTL for taking full responsibility of my case and getting me an amazing settlement.


I can say with confidence that this team is the best in the business. . . . Dean took the time to really listen and hear me out. He assured me that he was going to move mountains because he believed in me, and he ended up doing just that. I've never met a more focused and passionate attorney in my life. If you're looking for a firm that treats its clients with the utmost respect and care, calling WCTL is a no-brainer. I wouldn't think twice about working with them again in the future.