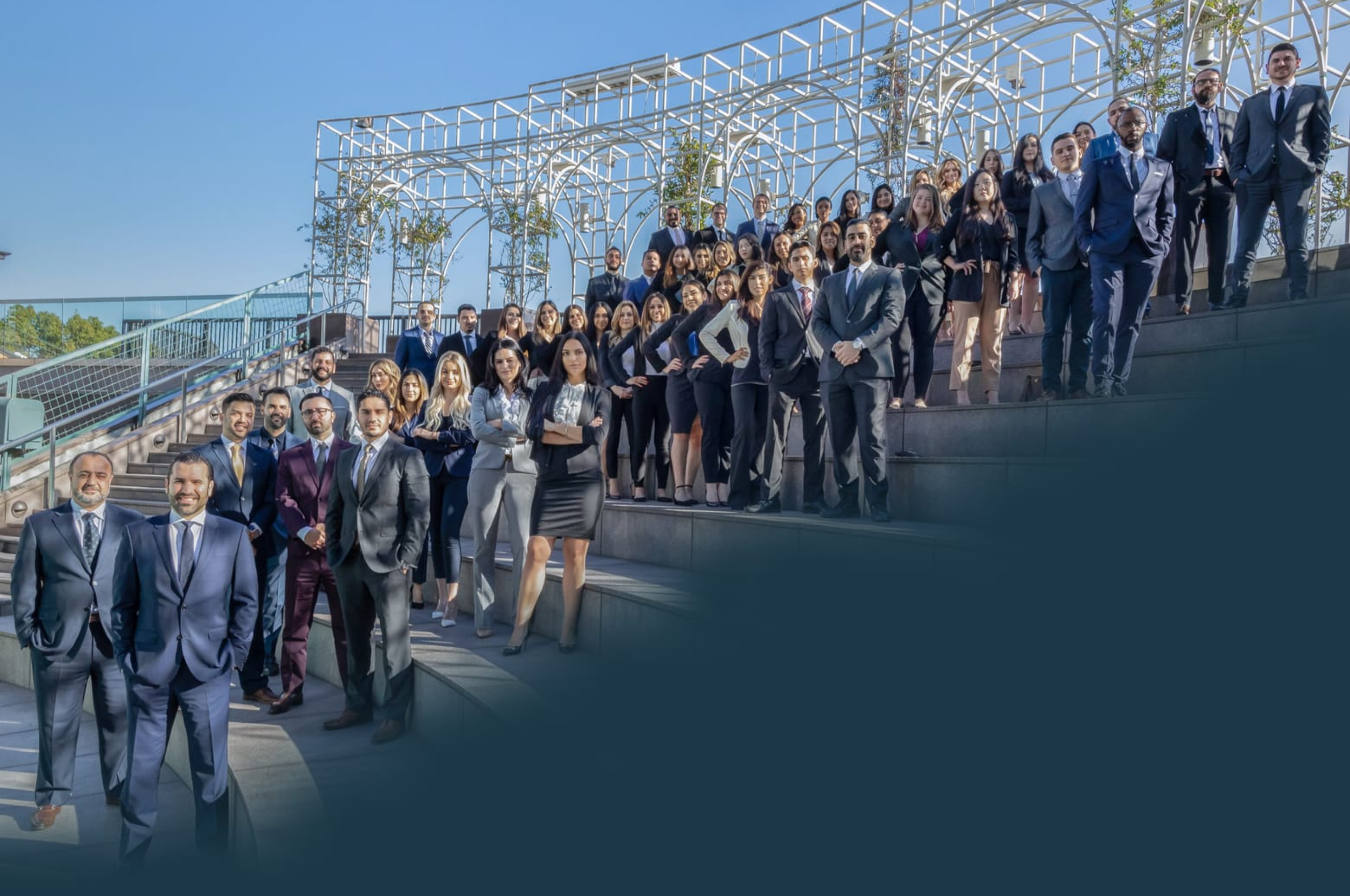 Beverly Hills Car Accident Attorney
Get a Free Consultation
Unfortunately,
Beverly Hills
is known for congested streets and aggressive drivers. 2017 was one of the most dangerous years for drivers, as near-record highs were established for injuries and fatalities. 422 people were injured that year and data suggests the trend will only worsen. In
October of 2021
, the city reported 8 hit and run accidents and 25 injuries. If you were a victim of a car accident in the Beverly Hills area, our experienced team of
Beverly Hills personal injury attorneys
at West Coast Trial Lawyers are available 24/7 to offer legal assistance. We have won more than 5,000 cases and recovered over $1 billion in settlements for our clients. Due to our achievements, we have been acknowledged as one of the top personal injury law firms in Beverly Hills. Please don't hesitate to contact us by calling
(310) 919-5962
or emailing
[email protected]
to schedule a free consultation at our
Beverly Hills personal injury law firm.
Types of Car Accidents in Beverly Hills
Multi-Car Accidents.
Given how complex a multi-car accident investigation can be, there is no tried or predictable method for assigning liability. These types of claims often result in drawn-out, heavily contested affairs. One driver may be deemed 100 percent responsible, but multiple drivers can also share a degree of responsibility. An experienced Beverly Hills car accident attorney understands liability as it applies to multi-car accidents and can answer any questions you may have about these types of claims.
Accidents Caused By Drug-Impaired Drivers.
Unsurprisingly, alcohol is the most common substance involved in substance-related car crashes. Marijuana, on the other hand, was placed in second. Marijuana has become very common in the state of California and it's important to understand its effects on drivers, which includes delays in reaction times and a reduction in muscle coordination.
Accidents Caused By Drowsy Driving.
It goes without saying that the likelihood of a car accident only increases with the less sleep a person gets. Drivers who get 4 to 6 hours of sleep will have the same risk of being involved in an accident as a drunk driver.
Head-On Accidents.
This type of accident usually occurs after a mechanical failure or driver negligence, such as when a driver ends up on the wrong side of the road, is using alcohol or drugs, or is significantly distracted. Head-on accidents tend to produce severe injuries, especially if the impact was intense.
Rear-End Accidents.
This type of accident is rarely deadly, but has the potential to cause serious physical problems, such as neck or back injuries. Injuries suffered as a result of a rear-end accident may not always manifest themselves immediately or in severe ways either.
Car Insurance Claim Basics
You must always inform your insurance provider if you were in an accident that involves injuries or property loss, whether you or the other party was at-fault for the accident. If you are uninsured, you may file a claim with the other individual's provider, but only if they were at-fault for the accident. If you suffered injuries in a car accident, it is recommended to consult with a Beverly Hills car accident attorney as soon as possible, even before reporting the accident to your own provider. It may seem hard to believe, but even your own insurance company will prioritize its own interests before yours. In other words, they may not have your best interests in mind, even though you are their client.
What if I'm Responsible for My Car Accident?
Don't assume that you are entirely responsible. It is possible that the other driver may also be found partially or wholly responsible for the accident. California is a
comparative negligence
state, which means that even if you are found partially liable, you may still be able to recover damages.
How Much Time Do I Have to File a Car Accident Claim?
The statute of limitations in California to file a claim for car accident injuries is two years starting from the initial date of the incident. It is always recommended to file a personal injury claim as soon as possible.
What if I Don't Have Car Insurance?
You can file a claim with the other driver's insurance provider, but this only applies if you were not at-fault. Also, don't expect the other driver's insurance provider to stand up for you. If you were involved in a car accident and didn't have insurance at the time, it is best to consult with an experienced car accident lawyer in order to recover compensation.
Working With an Insurance Adjuster
An insurance adjuster is required to contact you within 15 days after receiving notice of your claim. They will ask for your perspective of what happened. They will also gather and analyze evidence to determine liability and damages, if necessary. An insurer will collect and analyze the following forms of evidence:
Your statement of what happened
Statements from witnesses and/or the other driver
Your claim form
A vehicle inspection
Photographs of the accident
Damage reports
Medical costs
West Coast Trial Lawyers Is Always Here to Help
If you have sustained injuries in a car accident as a result of someone's negligence or deliberate acts of malice, you have the right to hold the guilty party responsible for your losses. A Beverly Hills car accident attorney at
West Coast Trial Lawyers
will help you recover compensation for the losses you have suffered, including your
medical bills
, property damage,
lost wages
, and pain and suffering. Reach out to us today by calling
(310) 919-5962
or emailing
[email protected]
to schedule a free consultation with our experienced, caring, and compassionate legal team.


They know what they're doing, very well. Not only did I not make a single phone call from the day I hired them, but I also received calls from their case managers and paralegals who want to make sure my treatment was going well. They whole team took care of me. Thank you WCTL for taking full responsibility of my case and getting me an amazing settlement.


I can say with confidence that this team is the best in the business. . . . Dean took the time to really listen and hear me out. He assured me that he was going to move mountains because he believed in me, and he ended up doing just that. I've never met a more focused and passionate attorney in my life. If you're looking for a firm that treats its clients with the utmost respect and care, calling WCTL is a no-brainer. I wouldn't think twice about working with them again in the future.