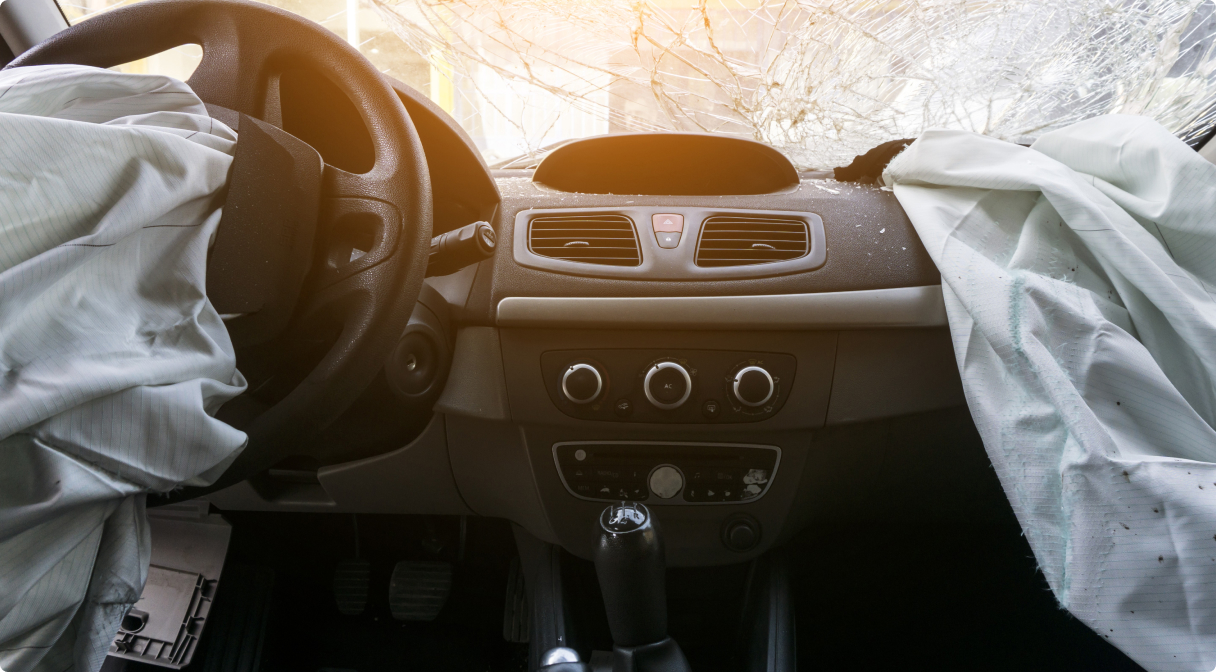 Compensation for Lost Wages in a California Car Accident
What to Include in Your Claim to Obtain Lost Wages From a Car Accident
Lost wages for car accident injuries primarily cover the money you would have normally gotten from work if you weren't injured in an accident. These are essentially the wages you are unable to earn due to your injury. 
For example, say that you got into a vehicle collision and sustained severe injuries resulting in a broken leg. You are unable to work for 3 months until you recover enough to return to work. 
During that 3 month absence, you are not receiving the money you would have if you never got into that accident. However, you are entitled to 3 months' worth of wages if your car insurance policy decides to cover those lost wages. Lost income may include: 
Lost wages for the amount of time you did not work. 
Lost earning capacity if you suffered a long-term disability from the collision and are not able to make the amount of money you previously did before the incident occurred. 
Lost opportunities, as in losing the chance of going to a job interview because you are injured. 
If you have any questions in regards to lost wages caused by a car accident or would like to schedule a free consultation, please contact our 24/7 legal team by calling 213-927-3700 or filling out our quick contact form.
Necessary Attributes to File a Wage Loss Claim
These are the coverage types that are essential to use when trying to collect lost wages:
Liability Bodily Injury Coverage. If you suffered injuries in a car accident because of the other driver's negligence, you are permitted to submit a lost wages claim through the at-fault driver's bodily injury liability coverage. 
Uninsured/Underinsured Motorist Coverage. If you get into an accident with a driver who does not have insurance or has poor coverage, you are able to collect lost wages under your uninsured or underinsured motorist coverage, if you have it. 
Personal Injury Protection (PIP) Coverage. Requirement for no-fault states and optional in a few others. PIP pays for injuries you suffered from an accident and lost wages up to your policy's limits, without regard to fault.
Document Lost Wages 
Once you confirm that your policy covers lost wages, it is required for you to get your documentation together in order to file a claim. The paperwork should have the following:
Physician's Letter. This letter must indicate the injuries and how long those injuries have made you refrain from working. Include detailed information on these particular topics:
Treatments
Prescriptions.Medical Expenses.  
Check with your car insurance agent to see if there is a form available to have your physician fill out. 
Employer's Letter. This letter must include verification that you missed work because of your injuries. If you have a job occupation that is not a full-time position and salaried, you may have to give access to your tax returns.
How to Calculate Lost Wages
The amount of lost wages is based on your pay rate and the amount of time you missed work because of your injury. The adjuster may consider increasing your reimbursement if you missed opportunities for job interviews or promotions. 
It's difficult to accurately justify the amount, but you should still inform your insurance company about any lost opportunities you experienced after your car accident injury. 
If You Don't Work on Salary
It is still possible to calculate your lost wages even if you have a non-salaried job along with having irregular hours or if you work on commission. One method of doing this is to show what you missed due to your inability to perform your job. 
An example could be documenting and showing the missed appointments or reduction in billing invoices during the period of time in which you were recovering. Another method is providing your tax returns from the previous year as proof of the wages that you could have earned if you didn't experience a car collision. If you are dependent on tips for your wages, you will only be permitted to show the lost income you had if you reported those tips on the previous year's tax returns. 
Exclusions to Lost Wages
Exclusions appear when the policyholder is given the choice of reducing the deductible by removing specific benefits. If you've made the decision to decrease your costs by choosing to cut your wage loss benefits, you'll notice this on your policy. 
Typically, personal injury protection policies will incorporate this provision. Make sure you are aware of what you are doing when selecting this option. If you are injured and this results in an inability to work, you may potentially lose a lot. 
Discuss with your car insurance agent if you're not sure whether your current PIP insurance coverage pays for wage loss. 
West Coast Trial Lawyers Is Here to Help
At West Coast Trial Lawyers, our experienced car accident attorneys are readily available to help you get the justice and the maximum compensation you deserve. If we do not win, you owe us nothing. There is no financial risk when making a free consultation to get your case started. 
Contact us today by calling 213-927-3700 or filling out our contact form for immediate legal assistance.


They know what they're doing, very well. Not only did I not make a single phone call from the day I hired them, but I also received calls from their case managers and paralegals who want to make sure my treatment was going well. They whole team took care of me. Thank you WCTL for taking full responsibility of my case and getting me an amazing settlement.


I can say with confidence that this team is the best in the business. . . . Dean took the time to really listen and hear me out. He assured me that he was going to move mountains because he believed in me, and he ended up doing just that. I've never met a more focused and passionate attorney in my life. If you're looking for a firm that treats its clients with the utmost respect and care, calling WCTL is a no-brainer. I wouldn't think twice about working with them again in the future.