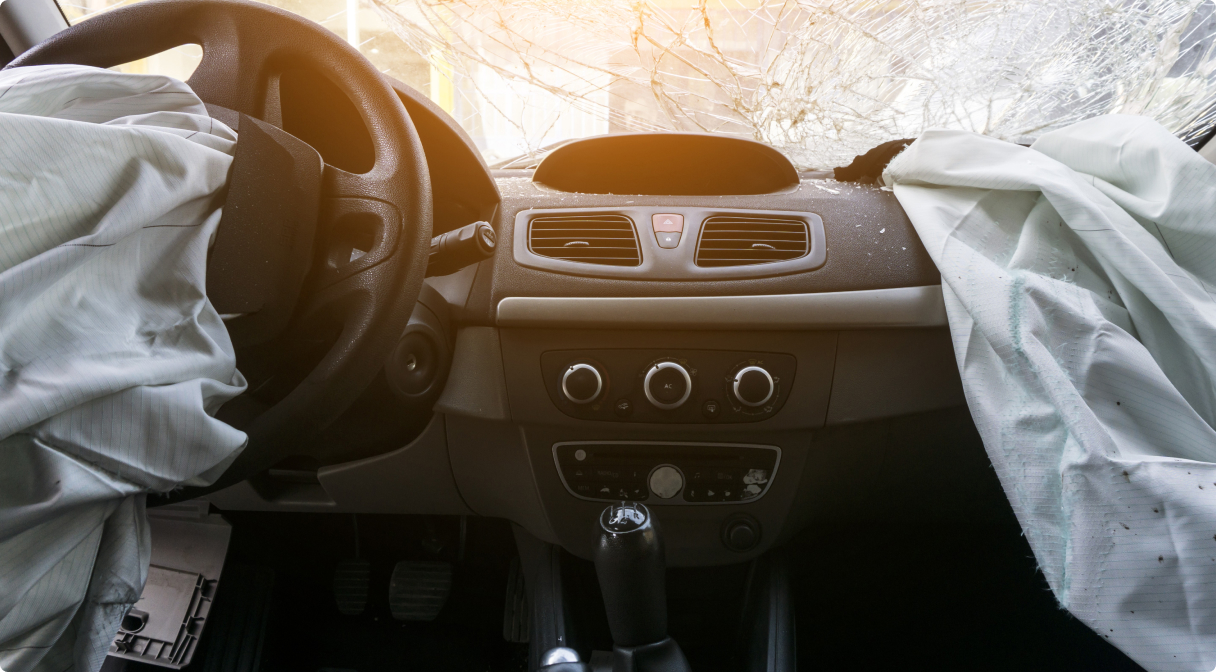 How Aggressive Drivers Can Cause Accidents in California
The Dangers of Driving Aggressively on California Roads
Aggressive driving
is responsible for over half of all recent traffic fatalities. In California, aggressive behavior, sometimes known as road rage, has been added to the list of behaviors included in the state's reckless behavior laws. Reckless conduct is essentially any action which lacks an intention to cause harm, but goes beyond simple negligence. If you were involved in a car accident with an aggressive driver, you may be eligible to file a personal injury claim for damages. Our knowledgeable
car accident attorneys
at
West Coast Trial Lawyers
are
available 24/7
to offer legal assistance. We will assess your case to determine the best courses of action needed to get you the compensation and justice you deserve. To schedule a
free consultation
, please contact our
24/7 legal team
by calling
213-927-3700
or filling out our
quick contact form
.
Accidents and Injuries Caused by Aggressive Driving
According to statistics compiled by the
AAA Foundation for Traffic Safety
, in a recent four-year period, there were a total of 106,727 fatalities. About 55.7 percent of these deaths were caused by car accidents, which involved drivers who were guilty of committing one or more common aggressive driving behaviors. Speeding was the most frequent aggressive driving behavior that was found in this fatal accident report. Aggressive driving greatly increases the likelihood of sustaining severe injuries in a car accident, and possibly even death. The
National Highway Traffic Safety Administration (NHTSA)
has determined that more than
11,000
people are killed yearly in car crashes caused by aggressive driving. In dollar amounts, car accidents directly attributable to aggressive driving totaled close to
$40 billion dollars
in damages, medical costs, and legal fees. The National Highway Traffic Safety Administration (NHTSA) defines aggressive driving as when "an individual commits a combination of moving traffic offenses so as to endanger other persons or property."
Common examples of aggressive driving include behaviors such as:
Speeding
Taking out anger or frustration on other drivers
Frequent, unsafe, and unpredictable lane changes
Failing to stop at red lights
Disregarding stop signs and other traffic signals
Driving illegally on the sidewalk, shoulder, or median
Passing other cars in zones where passing is prohibited
Not signaling for turns or lane changes
Ignoring cues or signals from other drivers
Failing to yield right-of-way
Driving in a negligent or reckless manner
Tailgating
Screaming, yelling, and obscene hand gestures
The Link Between Aggressive Driving and Road Rage
Road rage is such an ingrained part of our American culture that we even make fun of intense and angry drivers whenever we see them misbehave on the road. But for anyone who has ever been on the receiving end of another driver's aggressive behavior, the experience can be terrifying. Road rage statistics illuminate a reality: aggressive driving is more deadly than many of us know. Data gathered by
SafeMotorist
determined that 66 percent of all recent traffic fatalities were directly linked to instances of aggressive driving. Disturbingly, 37 percent of those deaths were caused by a firearm and not an actual driving accident, which proves the point that instances of road rage often end in very tragic circumstances.
According to
Carsurance
, these are some of the most alarming road rage statistics:
Road rage is the leading cause of collisions.
An estimated 30 murders are associated with road rage every year.
8 in 10 drivers experience road rage at least once in a year.
Intentional tailgating is one of the most common types of aggressive driving.
Men are more likely than women to drive aggressively on the road.
The Zebra
also conducted a study across the United States to gather data of driver's opinions on road rage and aggressive driving.
The survey found that:
82 percent of drivers admitted to exhibiting acts of road rage at least once within the past year.
59 percent expressed their anger by honking.
45 percent would change lanes without signaling.
42 percent confessed that they would yell or curse at another driver.
38 percent have used rude or offensive gestures towards another driver.
10 percent of respondents called the police to report an aggressive driver.
7 percent of participants got out of their vehicles to verbally confront the other driver.
6 percent threw objects.
5 percent had sideswiped another vehicle.
5 percent bumped or rammed into another vehicle intentionally.
5 percent forced the other driver to get off the road.
If you ever encounter an aggressive driver, here are the following recommendations you should consider taking to avoid confrontation:
Get out of the way.
Do not make eye contact with the driver.
Avoid making any rude hand or facial gestures.
Call 911 if you are concerned for your safety.
Contact Us to Find Out How We Can Help
If you have sustained injuries as a result of another driver's aggressive driving, you have the right to hold that driver responsible. Our skilled team of
personal injury attorneys
at
West Coast Trial Lawyers
can help you recover compensation for the losses you have suffered, including medical bills, property damage, lost wages, and pain and suffering. Contact us today by calling
213-927-3700
or filling out our
contact form
to schedule a free consultation with our knowledgeable, caring, and compassionate legal team.


They know what they're doing, very well. Not only did I not make a single phone call from the day I hired them, but I also received calls from their case managers and paralegals who want to make sure my treatment was going well. They whole team took care of me. Thank you WCTL for taking full responsibility of my case and getting me an amazing settlement.


I can say with confidence that this team is the best in the business. . . . Dean took the time to really listen and hear me out. He assured me that he was going to move mountains because he believed in me, and he ended up doing just that. I've never met a more focused and passionate attorney in my life. If you're looking for a firm that treats its clients with the utmost respect and care, calling WCTL is a no-brainer. I wouldn't think twice about working with them again in the future.