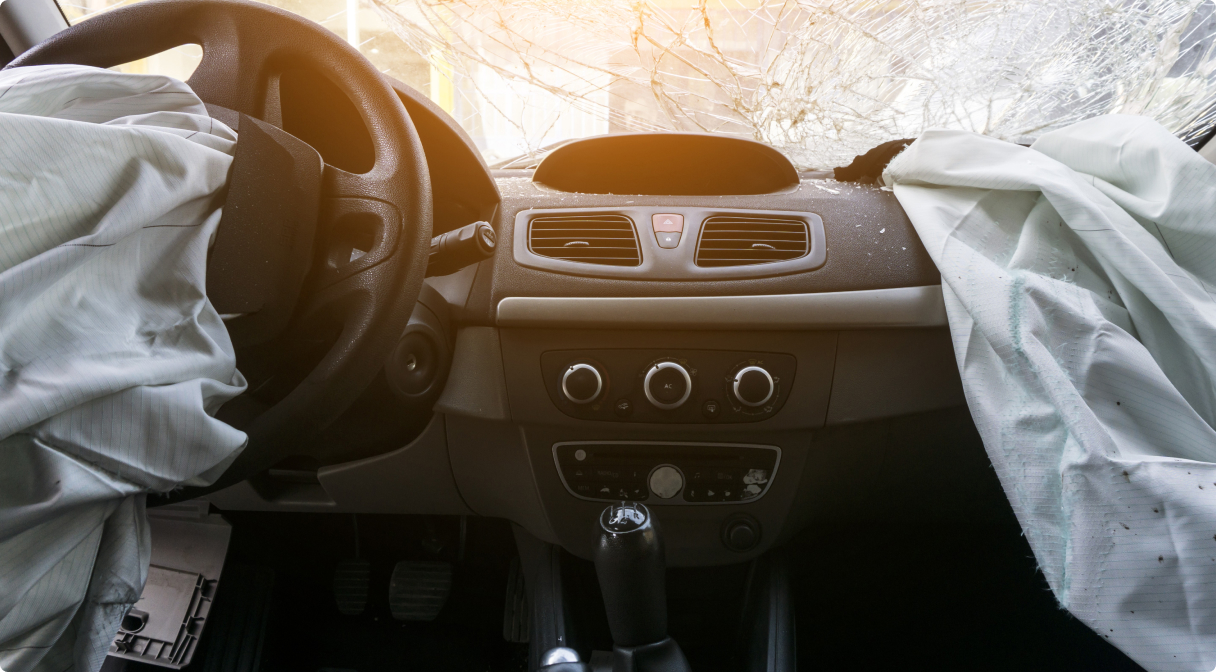 Car Accident Involving an Unlicensed Driver
Were You Hit by an Unlicensed Driver? Here's What You Should Do
While driving without a license is against the law, it is a far too common practice throughout California. The issue with unlicensed drivers is that there is a reason that they don't have a license, whether it be lack of experience or problematic driving records, these drivers can cause danger on the road. 
The AAA Foundation for Traffic Safety reports that almost 20 percent of fatal car crashes involved drivers that were unlicensed or who had invalid licenses. Nearly 7 percent of these drivers had suspended or revoked licenses, 1 percent had expired licenses, and 5 percent never had a license. 
Drivers without a license are also likely to not have insurance or other forms of economic assets to compensate for the costs of property damage and injuries that result from an accident. However, there are solutions to recover the losses experienced from a car accident. 
At West Coast Trial Lawyers, our experienced team of car accident attorneys are available 24/7 to offer legal assistance to victims of personal injury. With our track record of recovering more than $1 billion in settlements for our clients, we are confident that we will deliver a good outcome to your case. 
To schedule a free consultation, please contact us by calling 213-927-3700 or filling out our quick contact form.
5 Types of Unlicensed Drivers
You can find all kinds of people out on the road who are driving unlicensed or without a valid license. These people are driving for a multitude of different reasons, mainly being transportation from one place to another, as it is a necessity. However, operating a vehicle without having a driver's license can put everyone at risk. 
Here are the most common types of unlicensed and invalidly licensed drivers you'll possibly come across while out on the road:
Teenagers, who might be out learning how to drive or have borrowed a car to get around town instead of taking Uber or Lyft. 
Undocumented immigrants or foreigners, who may not have a license in California, but one in their home country. 
Elderly drivers, who might have an expired license or have yet to pass certain exams needed to test their mental and physical abilities in order to qualify as a licensed driver.
Drivers with revoked or expired licenses, such as those who have had their license revoked after too many points on their driving record or from a DUI. 
Emergency drivers, those who are not licensed or have an invalid license that drive in the case of an emergency which may require them to transport themselves and/or others in a vehicle.
Under California Vehicle Code 12500(a), driving without a valid license is considered as a crime. The driver may be charged with a misdemeanor or an infraction. A misdemeanor may carry a penalty of up to 6 months in jail, while an infraction may carry a fine of up to $250. 
Each of these kinds of drivers have their own reasons for needing or wanting to drive, however, this doesn't let them off the hook for taking illegal measures, such as driving without a valid license.
Liability for Driving Without a License
An unlicensed driver is not automatically at-fault for a car accident. To identify an at-fault driver, the level of negligence or recklessness of each party will be taken into consideration. This will also determine the amount of liability that should be properly distributed between each individual involved in the accident. 
Negligent actions that a driver may commit while on the road include:
Speeding
Driving while drowsy
Driving while distracted
Driving under the influence
Driving while drug-impaired
Driving aggressively
However, California is a comparative negligence state, meaning that more than one party can be held liable for causing an accident. The degree to which they are responsible for the collision is measured based on the amount of negligence each party contributed. 
Driving without a license for reasons such as being an inexperienced driver, having an impairment, or history of bad driving are major factors that will help measure the level of liability each party owes. 
Insurance Claims for Car Crashes with Unlicensed Drivers
Getting into a car accident with a driver who is unlicensed can be complicated, especially when it comes to recovering compensation. In most cases, an unlicensed driver usually doesn't have insurance on the vehicle they are operating. Moreover, many of them might not have the financial means to compensate you out of their own pocket for expenses. 
However, there are other ways to obtain compensation for the damages incurred from a car accident with an unlicensed driver. Here are three ways to recover the costs of a collision that an unlicensed driver is involved in: 
If the licensed driver was at-fault for the accident, then the unlicensed driver can file a claim against that driver's insurance company. 
If the unlicensed driver was at-fault for the accident, then the licensed driver can inquire with their own insurance policy to see what coverage they have to recover such costs. In California, coverages, such as uninsured/underinsured motorist coverage (UIM) or MedPay (also known as personal injury protection), are often used to receive compensation for damages caused by a car crash.  
If either driver doesn't have enough coverage, they might have to sue in small claims to recover the funds needed. 
It is important to note, however, that just because a driver doesn't have a license doesn't always mean that they don't have insurance coverage. If an unlicensed driver borrowed a car and got into an accident, they may be protected by the insurance coverage of that vehicle. Car insurance usually follows the vehicle, not the driver. 
West Coast Trial Lawyers Is Here to Help 
Dealing with a complicated case of a car accident involving an unlicensed motorist can be a hassle to undergo on your own. Car insurance companies, whether it be your own, or the other driver's, don't have your best interests in mind and will try to force you to settle for less. 
That's why the expert team of car accident attorneys at West Coast Trial Lawyers are here to help you recover the maximum compensation that you deserve for your losses. We will listen to your case during your free consultation, get you the best medical care, and deal with the insurance companies while you focus on resting and recovering.
If you would like to schedule a free consultation, please contact our 24/7 legal team by calling 213-927-3700 or filling out our contact form.


They know what they're doing, very well. Not only did I not make a single phone call from the day I hired them, but I also received calls from their case managers and paralegals who want to make sure my treatment was going well. They whole team took care of me. Thank you WCTL for taking full responsibility of my case and getting me an amazing settlement.


I can say with confidence that this team is the best in the business. . . . Dean took the time to really listen and hear me out. He assured me that he was going to move mountains because he believed in me, and he ended up doing just that. I've never met a more focused and passionate attorney in my life. If you're looking for a firm that treats its clients with the utmost respect and care, calling WCTL is a no-brainer. I wouldn't think twice about working with them again in the future.