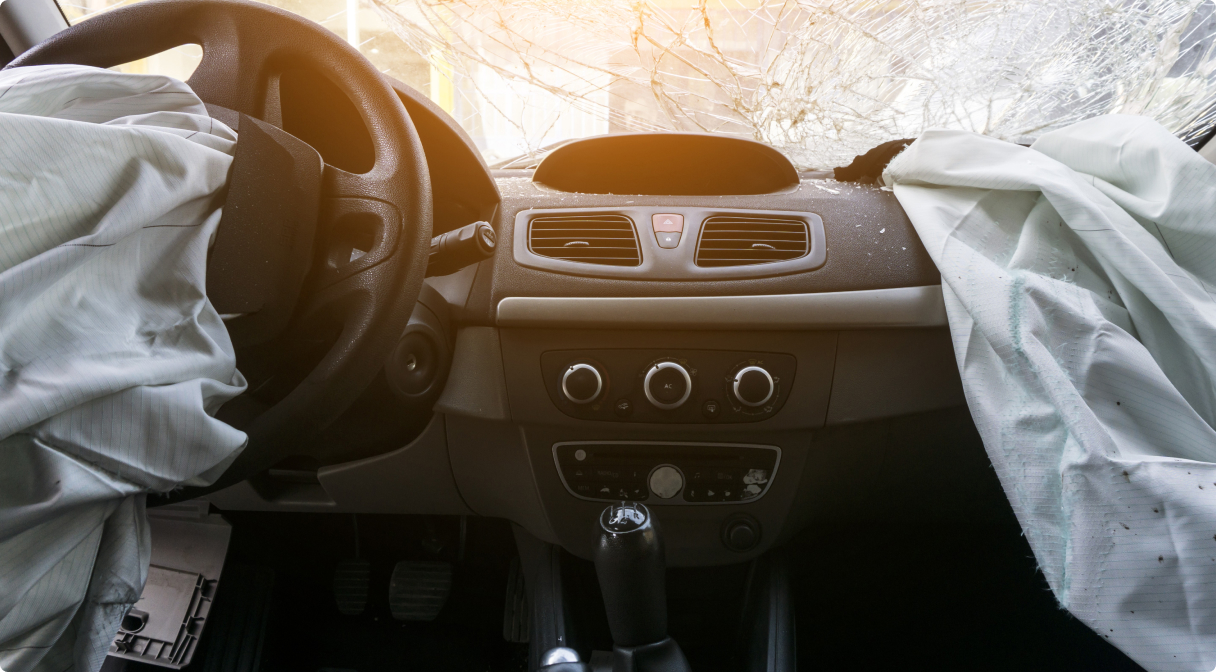 Suing the City for a Car Accident Caused by Poor Road Maintenance
Car Accident Caused by Poor Road Conditions: Can I Sue the City?
Unfortunately, poor road conditions have been the cause for many of the car accidents that have kept car accident lawyers busy for years. According to TRIP, a national non-profit transportation research group, Los Angeles has some of the worst road conditions in the nation. 
During their study, the organization learned that 57 percent of all the major road conditions in Los Angeles, Long Beach, and Anaheim were under the state's minimum safety standards. 
The study discovered that Los Angeles drivers spend an average of $921 more on annual car repairs due to terrible road conditions. California also has some of the highest car accident fatality rates in the U.S.
For these types of "no-fault" accidents, you may be able to hold your city accountable. To learn more about what  you may be entitled to, contact our 24/7 legal team at West Coast Trial Lawyers for a free consultation. You may reach us by calling 213-927-3700 or filling out our quick contact form.
City Lawsuits
If you have suffered personal injury or experienced property damage due to poor road conditions, you may be entitled to financial compensation from the city. In fact, Los Angeles spent over $19 million settling personal injury and property damage cases in 2017. Generally speaking, most states and federal government agencies have "sovereign" or "governmental immunity," which protects them from trivial lawsuits. 
However, there are technicalities that allow a plaintiff to sue under certain conditions. Though going to court against a large government authority can be intimidating, it is within your legal right to file a claim against government agencies, such as the city, county, or the state for property damage.  
Government Negligence 
Like most lawsuits, the burden is on the plaintiff to prove the negligence of the opposing party. A broken or damaged road does not necessarily constitute government  negligence. In order to strengthen your case, most courts require you to prove that the government was purposely inattentive. In a simple case, this could mean that the governing body knew about the poor road conditions and did nothing to fix it, or did not fix it within a reasonable amount of time. 
Common Road Conditions That Suggest Government Negligence     
With a city that spans over 500 square miles, there are a lot of roads for local governments to keep in safe conditions. However,  it is the city's responsibility to keep its citizens safe. Though it is impossible to upkeep every road to perfection at all times, there are certain time restrictions that compel the city to respond accordingly to reports and notice of upkeep that is needed. 
Listed below are a few road conditions that your city is responsible for: 
Potholes. Older roads are subject to erosion and depreciation. This often causes portions of the street to sink in or become hollow, making it dangerous to drive over, especially at high speeds.  
Cracks and Breaks. Woodland Hills is a victim to severe earthquakes. The shifting of the ground can create uneven tears in concrete and tar which can impact a driver's path regardless of their driving skills. 
Incorrect or Missing Street Signage - If a missing, covered, or incorrect street sign has been unreliable for an extended period of time, this will only strengthen the case of a negligence suit against a city. 
Unreasonably Constricted Street - Narrow roads that are not built up to the city's standards may cause an accident if not properly lit, withholding necessary signage, or having signage that has an obstructed view. 
Construction Debris -  This includes an excess of fallen foliage, tossed about construction materials such as traffic cones, traffic drums, bags of sand, and drills that may be left unattended.
How to File a Claim Against the City
If you notice a dangerous pothole in your neighborhood the first thing that you should do is submit a "service request." This can be done online or by phone. However, when the damage has already occurred and your vehicle is afflicted you may consider compensation. This can also be done online by filing a "Claim For Damages" form.   
West Coast Trial Lawyers Is Here to Help
At West Coast Trial Lawyers, our experienced car accident attorneys are readily available to help you get the justice and the maximum compensation you deserve. If we do not win, you owe us nothing. There is no financial risk when making a free consultation to get your case started. 
Call us today by calling 213-927-3700 or filling out our contact form for immediate legal assistance.


They know what they're doing, very well. Not only did I not make a single phone call from the day I hired them, but I also received calls from their case managers and paralegals who want to make sure my treatment was going well. They whole team took care of me. Thank you WCTL for taking full responsibility of my case and getting me an amazing settlement.


I can say with confidence that this team is the best in the business. . . . Dean took the time to really listen and hear me out. He assured me that he was going to move mountains because he believed in me, and he ended up doing just that. I've never met a more focused and passionate attorney in my life. If you're looking for a firm that treats its clients with the utmost respect and care, calling WCTL is a no-brainer. I wouldn't think twice about working with them again in the future.