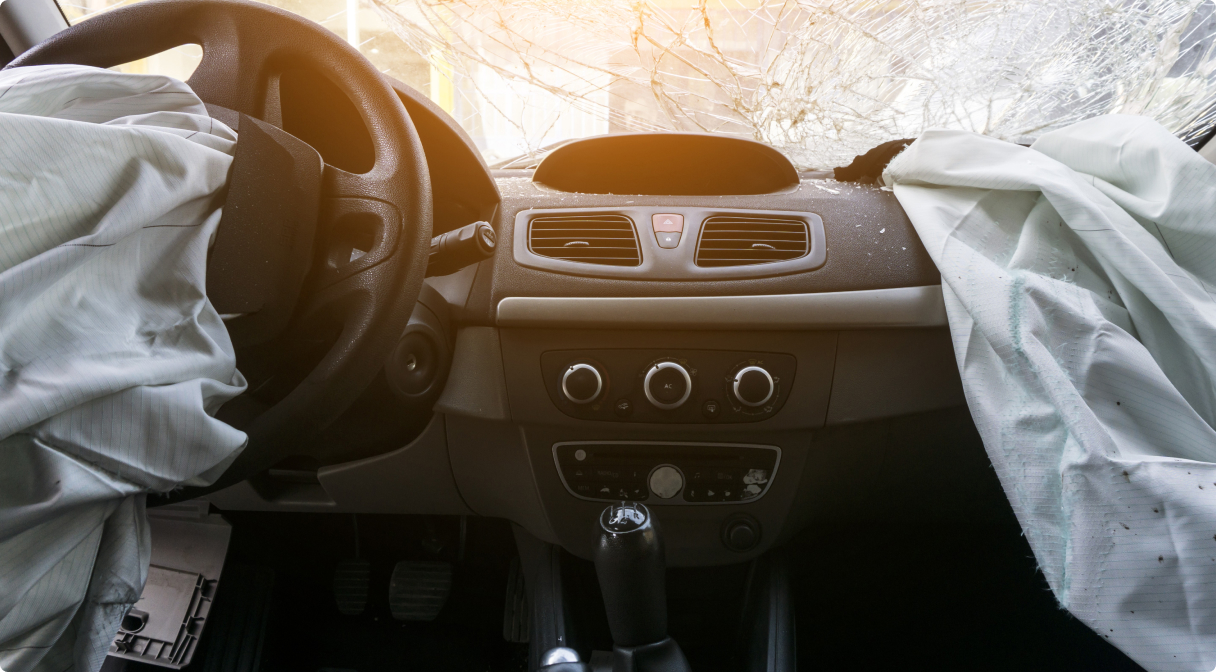 What to Do After a Car Accident With an Uninsured Driver in California
Should I Call the Police After a Car Accident With an Uninsured Driver?
According to the Association for Safe International Road Travel, the average American driver has three to four accidents in their lifetime. Though having car insurance is required by law, some drivers may be negligent or confused about the car laws. 
At West Coast Trial Lawyers, our knowledgeable car accident attorneys have over 60 years of collective legal experience in handling personal injury cases. We have won more than 5,000 cases and recovered over $1 billion in settlements for our clients. As we continue to succeed in client satisfaction, we are confident that we will deliver a good outcome to your case.
To schedule a free consultation, please contact our 24/7 legal team by calling 213-927-3700 or filling out our quick contact form.
Minimum California Auto Insurance 
In California, it is mandatory that every car owner registers for at least the minimum amount of auto insurance. This auto insurance policy is set in place not only for your protection but for the safety of your passengers, pedestrians and other drivers, as well.  
Why Should You Call the Police After an Accident?
Depending on state laws, the circumstances under which you need to file a police report after an accident may differ. In most states, it is required to file a police report if someone was injured or killed, or if the property damage is above a certain amount. In compliance with the California Vehicle Code section 20008, you are only required to report an accident to the California Highway Patrol or the police department when the collision contributes to a death or injury.
When the police arrive at the scene of the accident, they will create an official accident report. Alerting the authorities at the scene of an accident can help prove the negligence of another driver, the city, or outside circumstances that affected the collision. Having an official police report will also strengthen your insurance claim. A strong insurance claim is important, especially when it comes to receiving coverage for personal injuries. Hiring a car accident attorney after an auto car crash lawyer is extremely important.
Without a doubt, you should absolutely call the police if: 
You are part of a hit and run accident      
You or anyone else has been injured 
You suspect the driver is drunk, over-tired, or under the influence of any legal or illegal drugs 
The driver is aggressive, uncooperative, or flat out refuses to share their insurance information with you 
What to Do if You Choose NOT to Call the Police
Though it is ill-advised, depending on the situation, you may opt not to call the police. If you prefer not to do so, understand that you are diminishing the likelihood of winning a favorable insurance claim. Regardless of your decision, you should know what to do after a car accident. In order to best protect yourself, be sure to collect the following information:
Contact details of the other driver (or drivers involved) including their name, address, and telephone number 
The driver's license plate number 
Description of the car, including the  make, model, and color 
 The name of the other driver's insurance company
What Happens if There Is No Police Report?
Some drivers think that if there is no police report then there is no proof that the accident ever happened. This is completely false as many drivers can still be sued without the written documentation. In such cases, witness testimony, video evidence and driving records may be examined by the court. Though a report is not exactly necessary, it is a written account that can help strengthen and prove your case. It is not up to the police to assign fault or blame but presenting a written account is certainly a way to prove you've done your diligence.    
What to Do if You Do Not Have a Police Report and Need to File a Claim 
If you do not have a police report you may be confused as to how you can prove your case. The insurance company may challenge the situation with a comparative negligence claim in order to diminish your reward. When challenged by colossal insurance companies be sure to reach out to our qualified attorneys car accident attorneys at West Coast Trial Lawyers. 
Contact us today by calling 213-927-3700 or filling out our contact form to schedule a free consultation with our experienced, caring, and compassionate legal team.


They know what they're doing, very well. Not only did I not make a single phone call from the day I hired them, but I also received calls from their case managers and paralegals who want to make sure my treatment was going well. They whole team took care of me. Thank you WCTL for taking full responsibility of my case and getting me an amazing settlement.


I can say with confidence that this team is the best in the business. . . . Dean took the time to really listen and hear me out. He assured me that he was going to move mountains because he believed in me, and he ended up doing just that. I've never met a more focused and passionate attorney in my life. If you're looking for a firm that treats its clients with the utmost respect and care, calling WCTL is a no-brainer. I wouldn't think twice about working with them again in the future.