Beverly Hills Personal Injury Lawyer
Beverly Hills
315 S. Beverly Dr. Suite 320, Beverly Hills, California, 90212
Phone Number: (310) 919-5962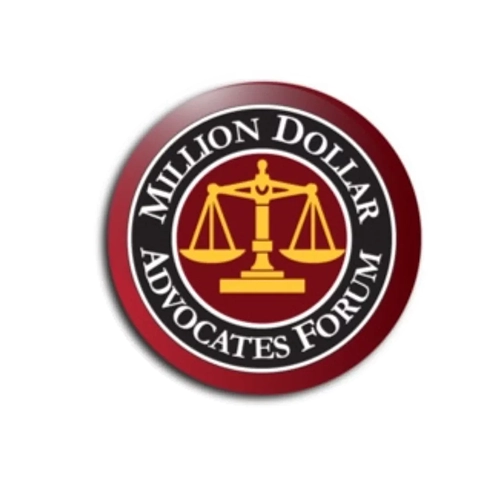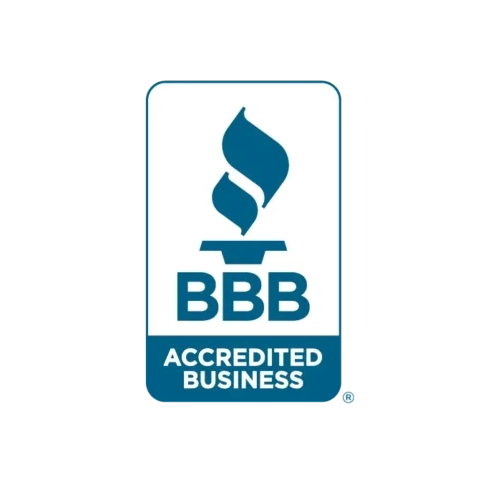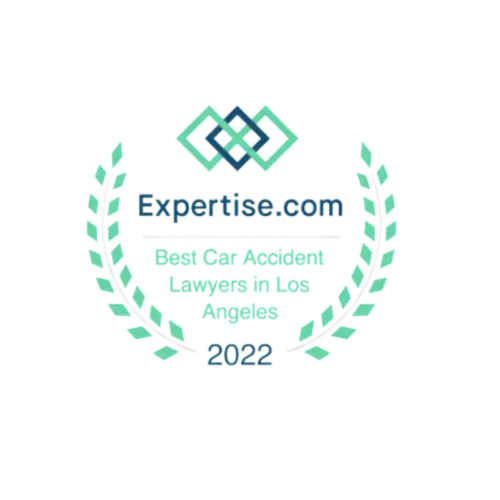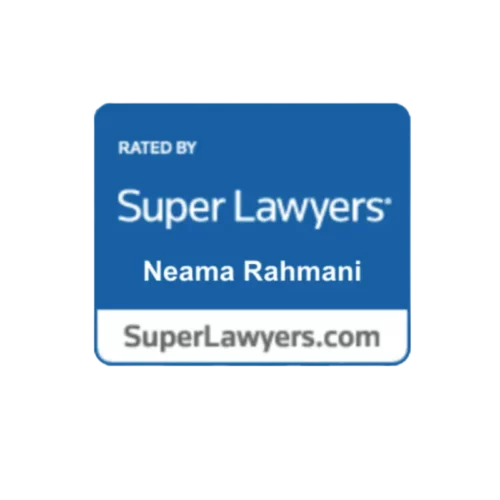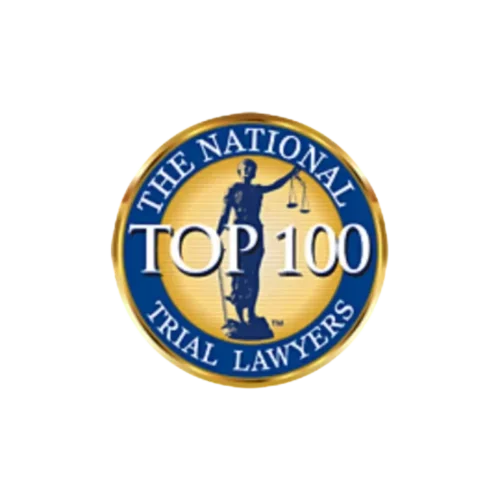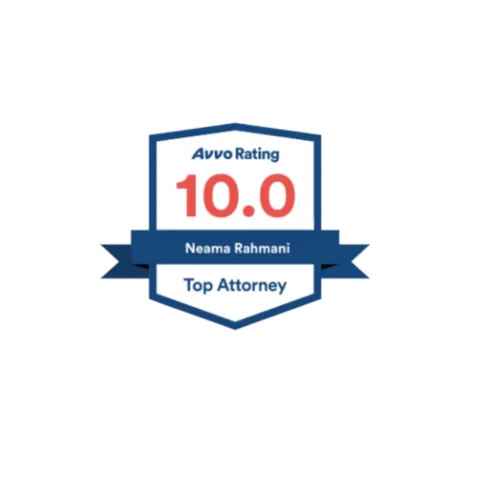 Experienced Personal Injury Lawyers in Beverly Hills
If you have suffered critical injuries through the negligence of another individual, you may be wondering how you can hold the responsible party accountable for the pain you are suffering. The personal injury claims process can be intimidating, but with help from a dedicated Beverly Hills personal injury attorney at West Coast Trial Lawyers, you can trust you're in good hands.
Our Beverly Hills attorney group have over 60 years of legal experience and have won over $1.5 billion in financial settlements and damages. With our firm advocating for your right to maximum compensation, you can focus on recuperating from your injuries while we fight for justice in your case.
Contact our Beverly Hills office by calling (310) 919-5962 or filling out our quick contact form to schedule a free consultation and to learn more about what your personal injury claim could be worth.
What to Do After a Personal Injury Accident in Beverly Hills
The experience of getting into an accident can be overwhelming, however, knowing what to do and the right steps to take immediately after can help ease the burden of the situation.
If you have been the victim of a Beverly Hills accident caused by negligent actions and have sustained injuries in the process, here is what you need to know;
Seek Medical Attention: If you are hurt in an accident, it is important you stay at the scene and call 911. Filing a police report will serve as evidence of the accident. If you can, ensure everyone involved in the accident is safe and try to assist injured victims.
Document the Accident: It is essential to gather proof of the accident for your Beverly Hills personal injury claim. Document every detail of the accident you can remember, from the weather conditions to the road damage that may have contributed to it. Take pictures and video evidence of the scene and the surroundings if possible.
Get Expert Witnesses: Having witness testimonies is essential to solidifying your claim. If there were any individuals who may have witnessed the events of the accident, having them testify on your behalf will ensure a successful injury claim.
Attorney Consultation: Securing an experienced Beverly Hills personal injury lawyer will take away the entire stress of dealing with a personal injury lawsuit altogether. From gathering the necessary evidence to finding worthy witnesses and speaking with the insurance companies, an experienced attorney will handle it all. Consult with our personal injury law firm today.
Personal Injury Cases Handled by Our Law Firm
The personal injury attorneys at West Coast Trial Lawyers are prepared to handle every type of personal injury claim imaginable. Below is a list of accidents in which we use our legal expertise to help clients get the justice they deserve.
Car Accidents
Car accidents are one of the most common causes of Beverly Hills accidents and can cause severe injuries to victims.
Beverly Hills has a history of negligent drivers, with 2017 being the most dangerous year for drivers. A record high of 422 car accident victims was established for injury and fatality reports.
If you have suffered injuries in a car accident that was caused by someone else, establishing liability is important. An experienced Beverly Hills car accident attorney will be able to handle the most complex car accident cases and legally obtain compensation for you in the process.
Motorcycle Accidents
Motorcycle accidents in Beverly Hills can be particularly devastating, especially due to the lack of barrier protection the structure of a motorcycle provides.
Beverly Hills has also proven to be dangerous for a motorcyclist due to the city's layout. In March 2019, a man was pronounced dead after being involved in a motorcycle accident at an intersection located on Santa Monica Boulevard and Hillcrest Road. This isn't the only fatal motorcycle accident in the area in recent years, as two other motorcyclists lost their lives the previous year after being cut off by a negligent driver.
Victims of a Beverly Hills motorcycle accident are encouraged to reach out to a personal injury attorney to recover damages. West Coast Trial Lawyers is readily available to assist those who need legal guidance to win their case.
Truck Accidents
Due to their sheer size and power, commercial trucks always have the potential to cause significant injuries and property loss. Truck drivers and commercial trucking companies are required to abide by the highest safety standards.
Commercial trucks have different insurance policies than standard vehicles. If you have suffered injuries after a truck accident, consult with a Beverly Hills truck accident attorney to learn more about the legal options available to you.
We understand commercial trucking accident insurance policies and safety regulations. We will recover all the compensation you are entitled to.
Premises Liability
If your car has been broken into due to inadequate security at a parking structure or you have suffered slip and fall injuries due to a wet floor at a grocery store, you may have a premises liability claim on your hands.
Premises liability accidents occur when the unsafe conditions of a property cause injuries or harm to an individual on the property premises. When Beverly Hills property owners do not take reasonable care to ensure adequate safety, they can be held liable for unsafe premises in a Beverly Hills premises liability lawsuit.
Property accidents in Beverly Hills are dangerous and can happen in several ways, from construction accidents to animal attacks and elevator malfunctions.
You should not have to face danger or feel unsafe when visiting private or public property. Please consult with an experienced Beverly Hills premises liability attorney as soon as possible to discuss whether you are entitled to file a claim for the recovery of damages.
Bus Accidents
Bus accidents in Beverly Hills present their own set of challenges due to the high volume of tourists and the number of public transportation systems.
Bus drivers are common carriers, which means they are legally required to be extra careful because they are transporting passengers for profit. However, if you wish to file a bus accident claim, be aware that these claims have unique time limits. A Beverly Hills bus accident attorney at our firm can answer any questions you may have about bus accident claims and the legal process of filing a lawsuit.
Bicycle Accidents
The Beverly Hills Bike Route Pilot Program is committed to bicycle safety and ensuring bike routes are safe for all cyclists.
Based on data from 2007 to 2017, Beverly Hills was deemed one of the most dangerous cities for a bicyclist in California by the Office of Traffic Safety.
All bike riders have a duty of care to ensure their riding does not constitute harm to others in their surrounding communities. Drivers also have a duty to watch out for oncoming traffic, especially those vulnerable to accidents, such as pedestrians and cyclists.
Bicycle accident victims are entitled to file a claim against the liable party at fault. If you are seeking compensation for your injuries, our Beverly Hills bicycle accident attorneys are available 24/7 to discuss with you and determine whether you may have a case on your hands.
Burn Injury
Wildfires can cause widespread destruction in an instant, but the majority of burn accidents are caused by daily activities, such as cigarette smoking and cooking accidents.
A number of serious burn accidents are also caused by defective products, which could warrant a product liability claim.
Burn injuries are severe and can leave incredibly damaging scars. Victims of burn injuries will require extensive medical care and, oftentimes, rehabilitative treatment for the damaged skin. These treatments can be incredibly expensive and overwhelming to go through.
If you have suffered burn injuries due to someone's negligent or deliberately harmful acts, please contact a Beverly Hills burn injury attorney as soon as possible. We will do everything we can to maximize compensation in your settlement.
Uber and Lyft Accidents
Sexual assault, intoxicated drivers, and countless instances of physical violence have all become synonymous with ridesharing services like Uber and Lyft.
Until recently, Uber and Lyft were not legally responsible for their drivers' criminal or negligent acts. However, with the passing of California Senate Bill AB5 and Prop 22, the rules and regulations affecting how ridesharing claims are handled have changed drastically.
The Beverly Hills rideshare accident attorneys at our firm understand these laws and are available to successfully handle your Uber or Lyft accident claim.
Wrongful Death
Dealing with the death of a family member or loved one is something that no one should have to go through.
Unjust actions such as medical malpractice should never go unpunished due to the pain it brings on its victims. Seeking justice for a wrongful death in Beverly Hills and trying to file a wrongful death lawsuit can be a daunting and stressful experience if you are handling it alone.
Please accept our condolences if you have lost a loved one due to negligence or deliberate acts of malice. Our team of Beverly Hills wrongful death attorneys will handle your wrongful death claim with dignity and respect. We will make sure that justice is served on your loved one's behalf, and we will recover all the damages you and your family are entitled to.
Scooter Accidents
Beverly Hills has seen a rise in the popularity of electric scooters (e-scooters) as commuters ride them around the iconic streets of the bustling urban environment.
Shared scooter services such as Bird and Lime are quick and convenient. However, they have stirred up a fair amount of controversy due to how dangerous they can be. In fact, the Beverly Hills City Council banned the use of motorized scooters for six months in 2018, citing public safety as the reason.
As of now, the ban on motorized scooters has been lifted, but the use of e-scooters still poses a risk due to its compact size and limited protection while navigating congested streets. The city of Beverly Hills has created multiple restrictions and regulations regarding the use of these shared scooters.
If you have suffered injuries in Beverly Hills after a scooter accident, you have a right to hold the guilty party responsible for your injuries.
Spinal Cord Injury
It goes without saying that a spinal cord injury is physically, emotionally, and financially devastating. These injuries have the potential to cause lifelong changes in strength, tactile sensation, and other crucial bodily functions.
For the most part, spinal cord injuries are caused by severe acts of negligence. Due to the costly medical care and permanent changes associated with spinal cord injuries, damages may be much higher than other types of personal injury claims.
If you or a loved one has suffered a spinal cord injury, the team of Beverly Hills spinal cord injury attorneys will recover all the compensation owed to you.
Dog Bites
Dog bites can be very traumatic injuries to heal from. While some dogs are friendly and well-trained by their owners, some are not, and a dog bite incident can occur anywhere, regardless of prior training.
Beverly Hills has very strict laws regarding liability for dog owners whose animals bite someone. As long as you were bitten in a public place or while lawfully on someone's private property, the dog owner will be responsible for your injuries.
If a dog has attacked you in Beverly Hills, you are entitled to file a claim against the owner and recover the expenses spent on your medical care.
A Beverly Hills dog bite attorney at our firm can seek justice and compensation on your behalf. Schedule a free consultation with us today.
Food Delivery Accidents
The rise of food delivery service apps like Uber Eats, Doordash, Postmates, and Grubhub have revolutionized the accessibility of culinary experiences.
Despite the ease these services are supposed to provide, they still come with the risk of food delivery accidents and other safety concerns. Food tampering and contamination are also byproducts of food delivery accidents that Beverly Hills residents experience.
Food delivery drivers are treated as independent contractors. This means, among other things, that employers could avoid liability for the negligent actions of their delivery drivers.
If you were involved in an accident with a food delivery driver, you need to contact an experienced Beverly Hills food delivery accident attorney as soon as possible.
Brain Injury
Brain injuriesmay be caused by car accidents, physical altercations, medical malpractice, and more. However, the effects on a victim are unpredictable, lifelong, and will always involve costly medical treatment.
Furthermore, due to the delicate and mysterious nature of the human brain, most brain injury victims will never be the same after suffering this type of injury. Suffering a change in your quality of life from someone else's careless actions can be very difficult to go through.
Do not suffer in silence, but instead make the liable party pay. Reaching out to an expert brain injury lawyer in Beverly Hills will ensure you have a successful case.
Pedestrian Accidents
Pedestrian accidents are almost always caused by driver negligence, which means that accident victims are entitled to compensation for their injuries.
Data suggests that the most dangerous areas for pedestrians in Beverly Hills are the Wilshire, Olympic, and Santa Monica corridors.
If you were involved in a pedestrian accident and would like to seek compensation for damages, enlisting a skilled attorney's legal services is your best bet for fair compensation.
Our Beverly Hills pedestrian accident attorneys at West Coast Trial Lawyers are available 24/7 to provide you with legal assistance.
How Do I File a Personal Injury Lawsuit in Beverly Hills?
Filing a personal injury lawsuit in Beverly Hills can be tedious without the professional help of the most experienced and best personal injury lawyers.
If you have been hurt or injured in a Beverly Hills accident and are unsure whether you have grounds to file a claim, consult an attorney.
Seeking and enlisting legal services is the first step to ensure your claim is valid and not missing any vital information.
Personal injury claims can be complex, and the necessary steps for your case will vary based on the facts. Maximize compensation by consulting with the best injury law firm in Beverly Hills. West Coast Trial Lawyers will provide expert guidance through the entirety of the claims process.
Types of Injuries Handled by West Coast Trial Lawyers
If you were involved in a serious accident, there is a high chance that you were injured in the process. Our law firm handles all kinds of personal injuries gotten from an accident caused by someone else's incompetence.
Motor Vehicle Accident Injuries; Whiplash, Road rash, Broken bones, Head injuries
Slip and Fall Injuries; Concussions, Back sprains, Fractures
Premises Liability Injuries; Construction site accidents, Dog Bites, Inadequate security, Poor property conditions, Electrical shock, or any injuries caused due to hazardous conditions on someone else's property
Medical malpractice by negligent healthcare providers
Commute/Transit Injuries; Bus accident injuries, Pedestrian injuries, Cycling injuries, Scooter injuries
Catastrophic Injuries; Drowning, Traumatic Brain Injuries (TBIs), Spinal cord injuries
Product Liability Injuries; Burns, Lacerations, and Infections from defective or dangerous products
Workplace injuries suffered on the job
Wrongful death
With a collective experience of over 60 years, our Beverly Hills law firm handles a spectrum of injury cases. Schedule a free consultation with an experienced personal injury attorney from our firm today. We can help you seek the maximum amount of compensation to cover medical costs and lost wages.
Why Should You Hire a Personal Injury Attorney
Who is responsible for my accident? Am I entitled to compensation for my injuries? Who do I turn to for help? These are important questions you might ask yourself after an unfortunate accident.
No one expects to be involved in an accident or, worse, suffer serious injuries as a result. The road to recovery can be long and difficult. Unless you seek professional legal help, you may have to pay out-of-pocket for your costly medical bills.
Attempting to handle a personal injury claim without legal representation can be very stressful. West Coast Trial's law offices have Harvard-educated personal injury attorneys, former federal prosecutors, and insurance adjusters who know how insurance companies operate. We truly understand your difficulties, and we have already recovered millions for our injured Beverly Hills clients.
Whether you were involved in a car accident on the 405, suffered a slip and fall in one of your favorite boutiques on Rodeo Drive, or lost a loved one due to negligence, our skilled legal team of Beverly Hills personal injury lawyers will take care of everything.
How to Know if You Have Grounds for a Personal Injury Claim in Beverly Hills
It may not always be clear whether you have the right to pursue compensation through a personal injury case in Beverly Hills. You may be wondering whether your injuries are severe enough to warrant the pursuit of an insurance or civil claim.
Determining if you have grounds for a Beverly Hills claim involves evaluating certain key factors. It is important to know that the type of injury you are diagnosed with will not determine whether you have the right to be awarded compensation for your damages. What matters is the extent your injuries have had on your life.
As long as your injuries have considerably affected you financially, emotionally, or physically, and someone else is responsible, you may pursue compensation through a Beverly Hills injury claim.
If you hope to win your lawsuit, your attorney will have to prove that someone else caused the injuries you sustained and that they owed you a duty of care. You should not be expected to cover the costs when another party's negligence adversely affects your life. You are entitled to compensation for lost wages, pain and suffering, property damages and medical expenses.
How Injury Settlements Work
Many injury victims hesitate to contact a lawyer for help because they do not understand how the personal injury claims process works or what to expect from their case.
Every personal injury claim is different. The way in which your personal injury attorney approaches your claim may be completely different from someone else who has been involved in a similar accident. However, generally, the personal injury claims process involves one or more of the following steps:
Hiring a Beverly Hills personal injury lawyer for help.
Your attorney opens up an investigation into the cause of your accident.
While investigating the cause of your injuries, your attorney will gather the evidence needed to prove liability in your case.
Once the fault has been determined, your attorney will need to figure out how much your personal injury claim in Beverly Hills is worth.
After calculating the value of your insurance and civil claims, your attorney can file these claims, respectively.
Your personal injury attorney can give you a better idea about what path your personal injury claim could take after reviewing the circumstances of your case.
Establishing Fault in a Beverly Hills Personal Injury Claim
Determining liability after any type of accident is a complex process, especially when multiple parties are involved. In order to recover compensation, you must have been injured, and your injuries must have been caused by negligence.
Liability is based on negligence meaning that any individual, entity, or group who caused you to suffer injuries will generally be held responsible for your injuries and the resulting damages.
Negligence is a form of careless or reckless behavior and is unacceptable. Every driver has a duty of care while behind the wheel. This means that all drivers are legally responsible for using reasonable care while operating a vehicle.
The legal standard for negligence in California will consider the following elements when determining liability:
The driver owed you a duty of care;
The driver breached his or her duty of care through negligence; and
The driver's negligence was the primary cause of the injuries you sustained.
How Long Do I Have to File an Accident Claim in Beverly Hills?
The statute of limitations sets a specific time limit for filing accident claims in Beverly Hills. According to California law, accident victims have 2 years from the date of injury to file a civil claim.
This statute of limitations applies to every personal injury inflicted on individuals through no fault of their own. Failing to file a claim within the statutory deadline will result in you having to forfeit compensation for damages.
How Long Will My Injury Case Take to Settle?
Personal injury lawsuits may take anywhere between weeks to several years to come to a settlement. Depending on the facts of the case and the seriousness of the impact the injuries have caused the victim.
In some personal injury cases, a victim's injuries may be found to be more serious upon further investigation. This could, in turn, delay a hearing.
Settling a personal injury case and concluding with an outcome that benefits the victim requires proper handling from a skilled Beverly Hills personal injury attorney.
California Personal Injury Laws Affecting Your Claim
Depending on the type of accident you were involved in, specific laws could influence the outcome of your case.
Here are a few personal injury laws in California that could impact the outcome of your claim:
Pure Comparative Negligence: California follows a pure comparative negligence system in personal injury claims. When you share fault for your accident, you will not be prohibited from recovering compensation for your damages. However, you will still need to be held accountable for your portion of the fault. This is done by reducing your injury settlement to your percentage of liability.
Living in a Fault State: California follows a fault-based system for motor vehicle accidents and auto insurance purposes. This means when you are involved in an accident, you need to file a claim with the liable party's insurance provider as opposed to your own.
Compensation Available for Beverly Hills Personal Injury Victims
Compensation and settlement amounts will depend largely on the circumstances of your accident. Factors such as the seriousness of your injuries and the way your injuries were caused will all be taken into consideration.
Victims of a Beverly Hills accident who have sustained injuries may be entitled to the following damages;
Lost income
Medical expenses
Property damage
Loss of consortium
Permanent disability
Emotional trauma
Legal fees
Pain and suffering
Future damages
If the party that injured you was especially negligent or deliberately caused you harm, you will likely be entitled to additional compensation for their wrongful conduct.
Punitive damages are a form of punishment and are only awarded when a defendant's behavior is especially harmful or deliberate in nature.
Punitive damages are separate from compensatory damages and are intended to punish a wrongdoer for negligent or deliberately harmful behavior. Depending on the circumstances of your personal injury case, a California court may award punitive damages.
Get Help from a Personal Injury Lawyer in Beverly Hills
If you have sustained injuries as a result of someone's negligence or deliberate acts of malice, you have the right to hold the guilty party responsible for your losses. A Beverly Hills personal injury attorney at West Coast Trial Lawyers can recover compensation for all your losses.
Call us today at (310) 919-5962 or fill out our contact form to schedule a free consultation with our experienced, caring, and compassionate legal team today.
Frequently Asked Questions About Personal Injury Claims
What Does It Cost to Hire a Personal Injury Lawyer?

The majority of reputable personal injury lawyers in Beverly Hills will work with you on a contingency fee basis. The benefit of a contingency fee is that you will not be expected to cover any out-of-pocket expenses. Unless we win your case, you will not need to cover any attorney's fees. The specific details of your contingency agreement can be discussed during your free consultation.
Can I File a Claim for My Injured Child?

Children who suffer injuries caused by someone else's negligence have the same right to compensation as anyone else would. A child's injuries should be taken very seriously, as they can suffer far more debilitating physical and psychological trauma as a result of their injuries.
If you have a child or are the legal guardian of a minor who has suffered from someone else's negligent actions or misconduct, you can help them get justice by contacting a personal injury attorney in Beverly Hills for help.
What Can I Expect from the Insurance Company?
Many people assume that insurance companies are required to cover your damages in full. However, this is not the case. Insurance companies are only required to pay out up to the maximum limits of the policyholder's policy.
Generally, if you are unable to secure the compensation you need through an insurance company, for whatever reason, your best option for recovering damages is to file your claim in civil court. Dealing with the insurance company is never easy that is why it is best to let a Beverly Hills personal injury lawyer handle your case.


They know what they're doing, very well. Not only did I not make a single phone call from the day I hired them, but I also received calls from their case managers and paralegals who want to make sure my treatment was going well. They whole team took care of me. Thank you WCTL for taking full responsibility of my case and getting me an amazing settlement.


I can say with confidence that this team is the best in the business. . . . Dean took the time to really listen and hear me out. He assured me that he was going to move mountains because he believed in me, and he ended up doing just that. I've never met a more focused and passionate attorney in my life. If you're looking for a firm that treats its clients with the utmost respect and care, calling WCTL is a no-brainer. I wouldn't think twice about working with them again in the future.