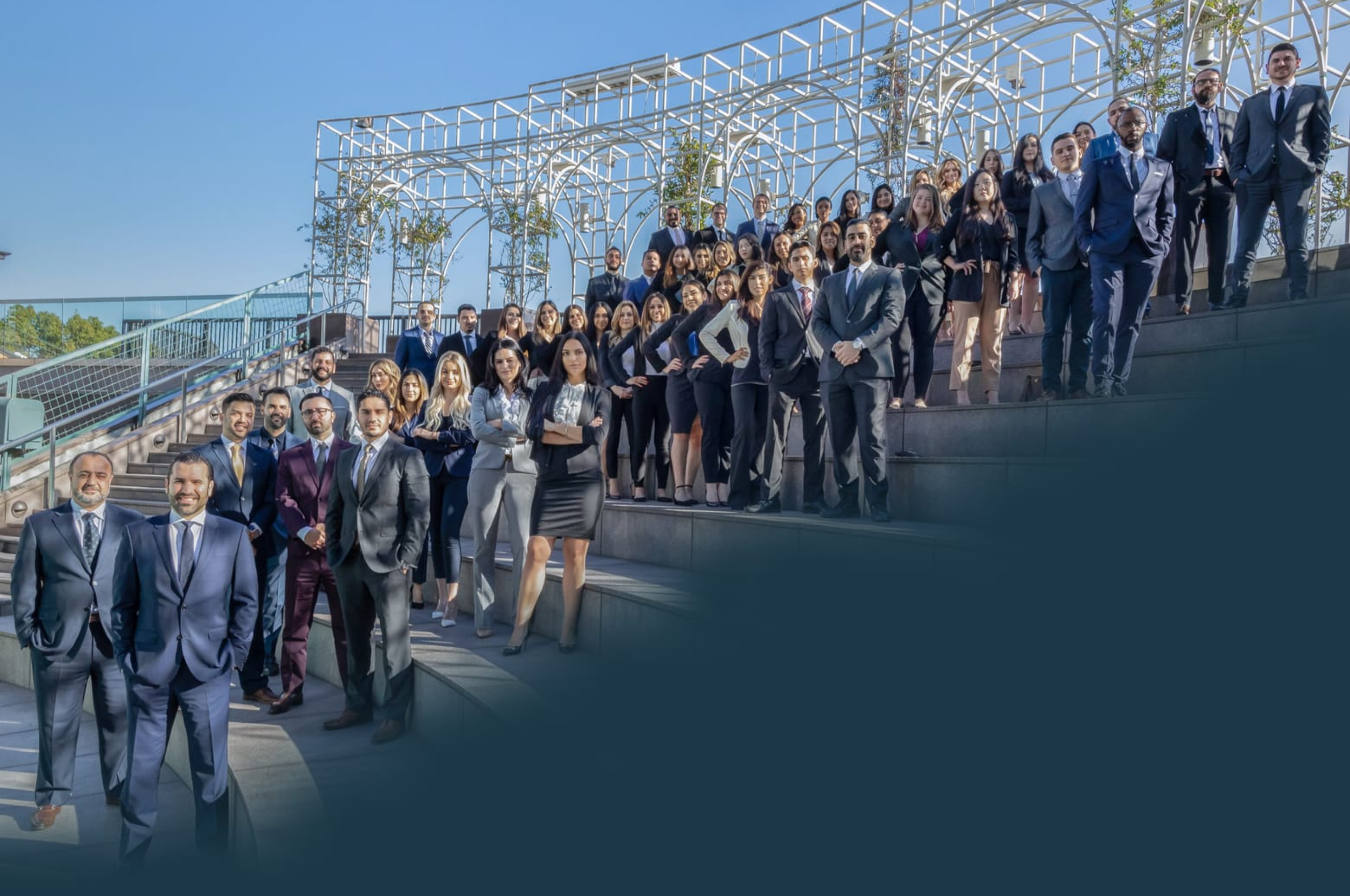 Beverly Hills Brain Injury Attorney
Get Legal Insight From Our Knowledgeable Beverly Hills Brain Injury Attorneys on How Traumatic Brain Injuries are Handled
A traumatic brain injury (TBI) is one of the most serious injuries anyone can possibly suffer. Most of these unfortunate injuries are caused by aggressive blows to the head, which can severely disrupt otherwise healthy brain functioning. Traumatic brain injuries have the potential to change everything about a victim's life. Victims typically require costly surgeries, daily physical therapy, and even 24/7 medical care and supervision. Further complicating matters is the reality that many brain injury victims don't have the financial resources to afford such costly medical care. Whether your TBI was caused by a fall due to negligent property management, after a car accident that was caused by a drunk driver, or due to physical assault, please know that the team of brain injury attorneys at West Coast Trial Lawyers is here to help. Our experienced
Beverly Hills brain injury attorneys
have won over 5,000 cases and recovered more than $1 billion in settlements for our clients. Due to our achievements, we have been ranked as one of the top personal injury law firms in
Beverly Hills.
Please don't hesitate to contact our 24/7 legal team by calling
(310) 919-5962
or emailing
[email protected]
to schedule a free consultation at our
Beverly Hills personal injury law firm.
Traumatic Brain Injuries and California Legislation
Cal. Penal Code §13515.36 (2010 SB 1296): The Commission on Peace Officer Standards and Training is required to provide appropriate training for any peace officers, returning veterans or any other individuals suffering from traumatic brain injury or post-traumatic stress disorder.
The Commission must also disseminate online training to specific law enforcement agencies regarding TBI and PTSD, as well as report to the legislature about how peace officers are being trained when interacting with individuals who are suffering from TBI or PTSD.
Cal. Education Code §49475 (2011 AB-25): Any school districts that offer sports are required to remove athletes from physical activity when they are likely to have suffered a concussion or head injury. Athletes who have been removed from participating in physical activity cannot be allowed to return unless they have been cleared by a medical professional.
Cal. Welfare and Institutions Code § 4354; 4354.5; 4355; 4356; 4357; 4357.1; 4358.5; 4359; 14132.992 (2009 AB-398): The State Department of Mental Health is exempt from administering services for those with TBI and shifts this responsibility onto the Department of Rehabilitation. The Department of Rehabilitation will then become responsible for funding important services for adults suffering from TBI. This entity is also responsible for data collection, as well as monitoring and evaluating service providers.
Brain Injury Insurance Claims
If you suffered a brain injury that was caused by someone else's negligence, you may be entitled to bring a personal injury lawsuit against the liable party in order to recover compensation. Brain injury claims typically fall into one of two categories, those caused by negligence and those caused by defective products. What is negligence in relation to brain injuries? The law defines
negligence
as the failure of a person, group, or other entity to act in a reasonable way when they had a duty to do so. Negligence can encompass a variety of wrongful acts which, as mentioned, can be committed by an individual, company, or group that ultimately causes someone to suffer harm. If you suffered a brain injury that was caused by someone's negligence and you wish to file a claim for the recovery of damages, you must show that:
The defendant owed you a duty of care
The defendant failed to comply with this duty of care
The defendant's failure to comply with their duty of care was the significant factor that caused you to suffer a brain injury
Furthermore, you will have to show what types of damages you endured from the incident. This includes economic and non-economic damages, such as medical bills, lost wages, pain and suffering, and more. This will help determine the amount of compensation you will be granted.
Let's consider an example that describes negligence and a duty of care as it relates to brain injuries:
Say that you're riding a bus. The bus driver, unbeknownst to you, has been drinking that day. A bus driver, as someone who transports people for a living, has a legal responsibility to take care of his or her passengers. In other words, a bus driver is responsible for following traffic laws, obeying speed limits, watching for pedestrians, and not being under the influence. The bus driver then runs a red light and crashes into a lightpost. Due to the accident, you suffer a traumatic brain injury. In this example, the bus driver violated his or her duty of care driving a bus while under the influence and would therefore be responsible for the accident and any resulting damages.
Available Damages in a Brain Injury Claim
It has been estimated that close to 2 percent of the American population cannot perform daily activities without lifelong assistance because of a traumatic brain injury.
Brain injury settlements may vary
and will depend on specific circumstances, such as how serious the injury is. In general, brain injury victims may receive compensation for:
Past and Future Medical Expenses
Humiliation
Loss of Past and Future Income
Pain and Suffering
Loss of Enjoyment of Life
Lost Wages
Property Loss
Medical Bills
What Are Inborn Brain Injuries?
If you received appropriate medical care during your pregnancy term, and your infant suffered an inborn brain injury, you may be able to file a claim for damages against your health care provider. For example, if your doctor didn't educate you about any lifestyle choices that could harm your child, they may be found responsible for medical negligence. Furthermore, if they failed to administer appropriate medication, they may have breached a duty of care owed to you. A breach of duty may entitle you to sue for negligence. If it can be proven that your health care provider acted negligently, you would be entitled to compensation for the cost of any procedure necessary to manage or reverse the damage done to your child. You may also be entitled to compensation for emotional distress, as well as damages for pain and suffering.
West Coast Trial Lawyers Is Here to Help
If you have sustained a brain injury in the Beverly Hills area as a result of someone's negligence or deliberate acts of malice, you have the right to hold the guilty party responsible for your losses. A Beverly Hills brain injury attorney at
West Coast Trial Lawyers
will help you recover compensation for the losses you have suffered, including your medical bills, property damage, lost wages, pain and suffering, and more. Call us today at
(310) 919-5962
or email
[email protected]
to schedule a free consultation with our experienced, caring, and compassionate legal team.


They know what they're doing, very well. Not only did I not make a single phone call from the day I hired them, but I also received calls from their case managers and paralegals who want to make sure my treatment was going well. They whole team took care of me. Thank you WCTL for taking full responsibility of my case and getting me an amazing settlement.


I can say with confidence that this team is the best in the business. . . . Dean took the time to really listen and hear me out. He assured me that he was going to move mountains because he believed in me, and he ended up doing just that. I've never met a more focused and passionate attorney in my life. If you're looking for a firm that treats its clients with the utmost respect and care, calling WCTL is a no-brainer. I wouldn't think twice about working with them again in the future.