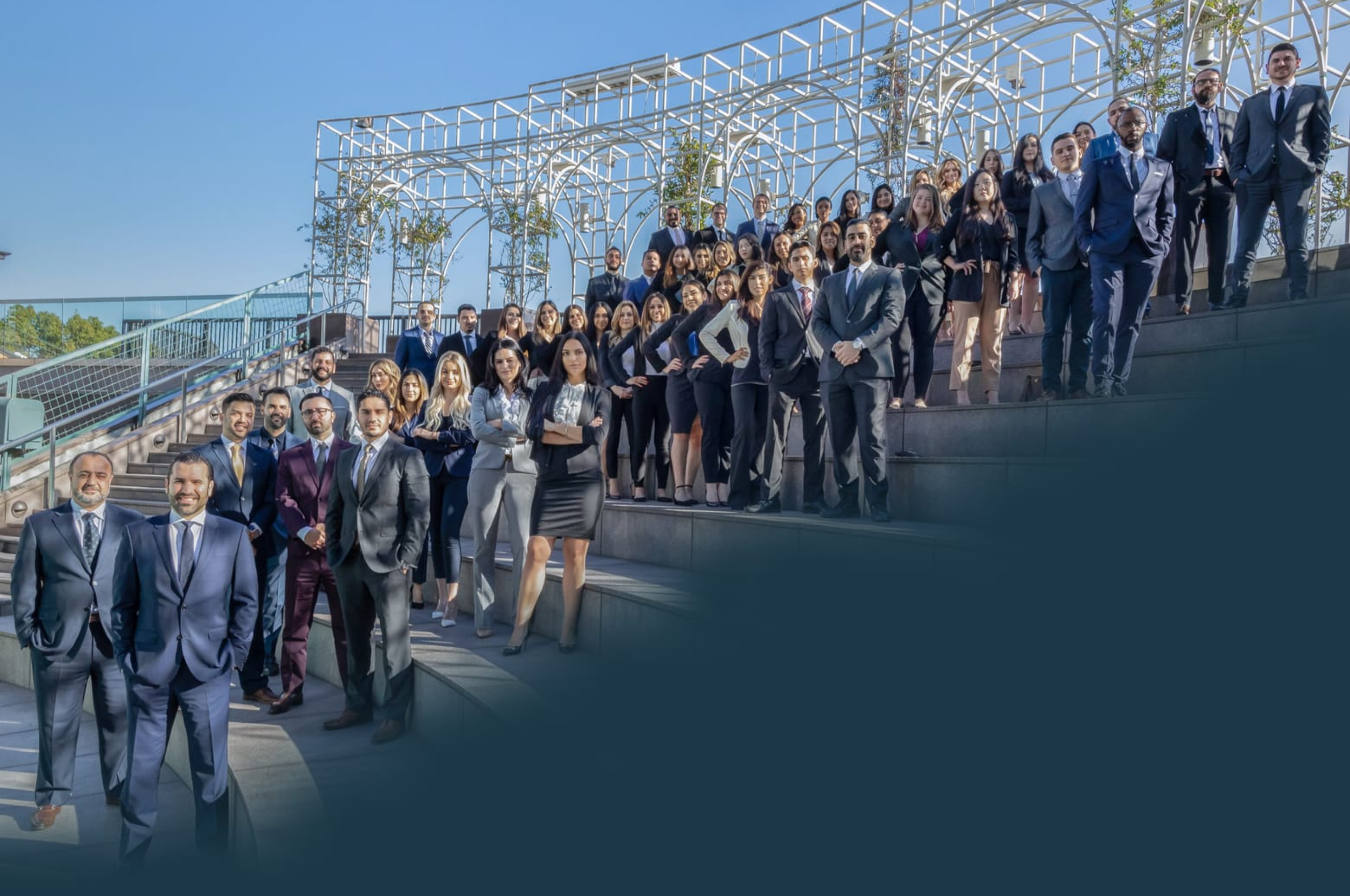 Beverly Hills Scooter Accident Attorney
Our Beverly Hills E-Scooter Accident Attorneys Can Help You With Your Case
Electric scooters have quickly become a popular form of transportation throughout cities in Los Angeles County. There are so many positives to renting an e-scooter. They are a fun, affordable, and a convenient alternative to driving. You can rent one on the spot using a smartphone app and simply leave it on the street once you arrive at your destination. However, despite their popularity and convenience, they do have many downsides. Not only are riders prone to suffering broken bones and head injuries, but laws regulating their use vary greatly from city to city. These two considerations alone will make it difficult for anyone who is thinking of filing a claim to recover damages. If you were involved in an e-scooter accident and would like to pursue legal actions against the party at-fault, please don't hesitate to contact our team of
Beverly Hills e-scooter accident attorneys
24/7 by calling
(310) 919-5962
or emailing
[email protected]
to schedule a free consultation at our
Beverly Hills personal injury law firm.
What to Do After an E-Scooter Accident
The city of Beverly Hills is one of the more anti-e-scooter cities in the state of California. As of now, e-scooters are completely banned in the city. However, this doesn't mean that people won't keep riding their e-scooters around town. Furthermore, neighboring cities do allow e-scooters. Therefore, it's important to know what steps to take if you suffer an e-scooter accident.
Make sure you and everyone else involved in the accident is okay. Find a safe space and move away from traffic and other hazardous conditions. If you've suffered injuries, even minor ones, please request medical assistance. Even if you believe you are not hurt at all, you should still get checked out by a medical professional just to be on the safe side.If you are able, please check on anyone else involved. E-scooter accidents often affect a single rider. However, various e-scooter riders, pedestrians, and drivers may also suffer injuries, too. E-scooter accidents can involve multiple parties, and if you are well enough to do so, check on everyone else. As always, please call for emergency assistance if anyone appears to be hurt.
Involve the police, if necessary. Police are required to show up if accidents or damages have been reported in an accident. You must report the details of your e-scooter accident to police, especially if there are injuries or property loss involved. The police will file a written report. Please make sure to request a copy before you leave the scene. If someone else was responsible for the accident, a police report will show that the other party was liable for your injuries and losses, which will help you recover compensation.
Document what happened. This is a crucial step. Start by collecting information from anyone involved, including names, driver's license numbers, license plate numbers, contact information, and insurance information. Make sure to also acquire contact information from any available witnesses, as their testimony can be helpful to you later on. Finally, use your phone to take photographs and/or videos of the accident scene, the vehicles involved, your injuries, property loss, and any other relevant details.
Receive medical care. As mentioned, seeking medical treatment after suffering an e-scooter accident is highly recommended. If you delay in seeking medical treatment, or if you don't seek medical care at all, the other party's insurance provider will argue that you weren't really hurt.
Consult with a Beverly Hills e-scooter accident attorney. For the most part, liability after an e-scooter accident will be based on someone's negligence. In other words, whose negligence caused the accident? If it can be determined that the other party was negligent and caused your injuries, they may be held liable for any injuries or losses caused to you. An experienced Beverly Hills e-scooter accident attorney will take care of everything for you, such as filing necessary paperwork and negotiating with insurance companies.
The E-Scooter User Agreement: A Crucial Consideration
All e-scooter companies require users to agree to certain conditions before riding. An e-scooter user agreement can also be used to determine liability after a Beverly Hills e-scooter accident. These agreements are legally binding between an e-scooter rider and the scooter company. However, these agreements may actually limit a company's liability after an accident. For example, consider
Lime's user agreement
, which:
Requires e-scooter riders to follow all traffic laws, but doesn't specify which laws or how to follow them. This can complicate things, especially when different cities have different or conflicting laws.
Forces e-scooter riders to claim enough competence and physical fitness to ride an e-scooter.
Requires e-scooter riders to perform safety inspections before going for a ride, and worse, disclaims liability for defective e-scooters.
E-scooter user agreements are long and complex. Despite how confusing they can be, an e-scooter rider who breaks a provision in a signed user agreement can be blamed by the e-scooter company for any injuries sustained after an accident. We strongly recommend consulting with an experienced Beverly Hills e-scooter accident attorney if you have suffered injuries after an e-scooter accident.
Dangerous Street Conditions and E-Scooter Accidents
Electric scooter injuries have
reportedly
surged along with their popularity in the United States, seeing 4,583 injuries in 2014, and then a steep increase to 14,641 in 2018 — a nearly triple increase. E-scooter accidents can be caused by dangerous street conditions. In other words, a property owner can be held liable if they fail to maintain their premises in reasonably safe conditions. This applies to streets or roadways owned by a government entity. According to
California Civil Code 1714(a)
: "Everyone is responsible, not only for the result of his or her willful acts, but also for an injury occasioned to another by his or her want of ordinary care or skill in the management of his or her property or person." If you have suffered injuries as a result of negligent property maintenance, you must specifically prove that:
The defendant leased, owned, occupied, or was controlling the property where your e-scooter accident took place
The defendant acted negligently regarding use or maintenance of the property
You were hurt
The defendant's negligence was the primary factor that caused your injuries
According to a
UCLA study
from 2019, standing electric scooters were associated with 249 emergency room visits between September of 2017 and August of 2018 in two Los Angeles hospitals. The reported injuries included dislocations, bone fractures, lung contusions, soft-tissue injuries, and a splenic laceration. Most victims were riders who had fallen, crashed with an object, or were struck by a vehicle. Pedestrian accidents who crashed with scooters, tripped over them, or were attempting to lift them accounted for 8.4 percent of injuries. Fortunately, none of the injuries were fatal, but two patients were sent to the intensive care unit. Also, according to data quoted on
Statista
, roughly 38 percent of non-riders involved in emergency department visits associated with standing electric scooter traffic accidents that occured in California between September of 2017 and August of 2018 had some type of fracture. People in the 18 to 34 age group are most likely to sustain e-scooter injuries. Hospital admissions in this age group skyrocketed by 354 percent between 2014 and 2018.
West Coast Trial Lawyers Is Here to Help
If you have sustained injuries after an e-scooter accident as a result of someone's negligence or deliberate acts of malice, you have the right to hold the guilty party responsible for your losses. A Beverly Hills e-scooter accident attorney at
West Coast Trial Lawyers
will help you recover compensation for the losses you have suffered. Call us today at
(310) 919-5962
or email
[email protected]
to schedule a free consultation with our experienced, caring, and compassionate legal team.


They know what they're doing, very well. Not only did I not make a single phone call from the day I hired them, but I also received calls from their case managers and paralegals who want to make sure my treatment was going well. They whole team took care of me. Thank you WCTL for taking full responsibility of my case and getting me an amazing settlement.


I can say with confidence that this team is the best in the business. . . . Dean took the time to really listen and hear me out. He assured me that he was going to move mountains because he believed in me, and he ended up doing just that. I've never met a more focused and passionate attorney in my life. If you're looking for a firm that treats its clients with the utmost respect and care, calling WCTL is a no-brainer. I wouldn't think twice about working with them again in the future.