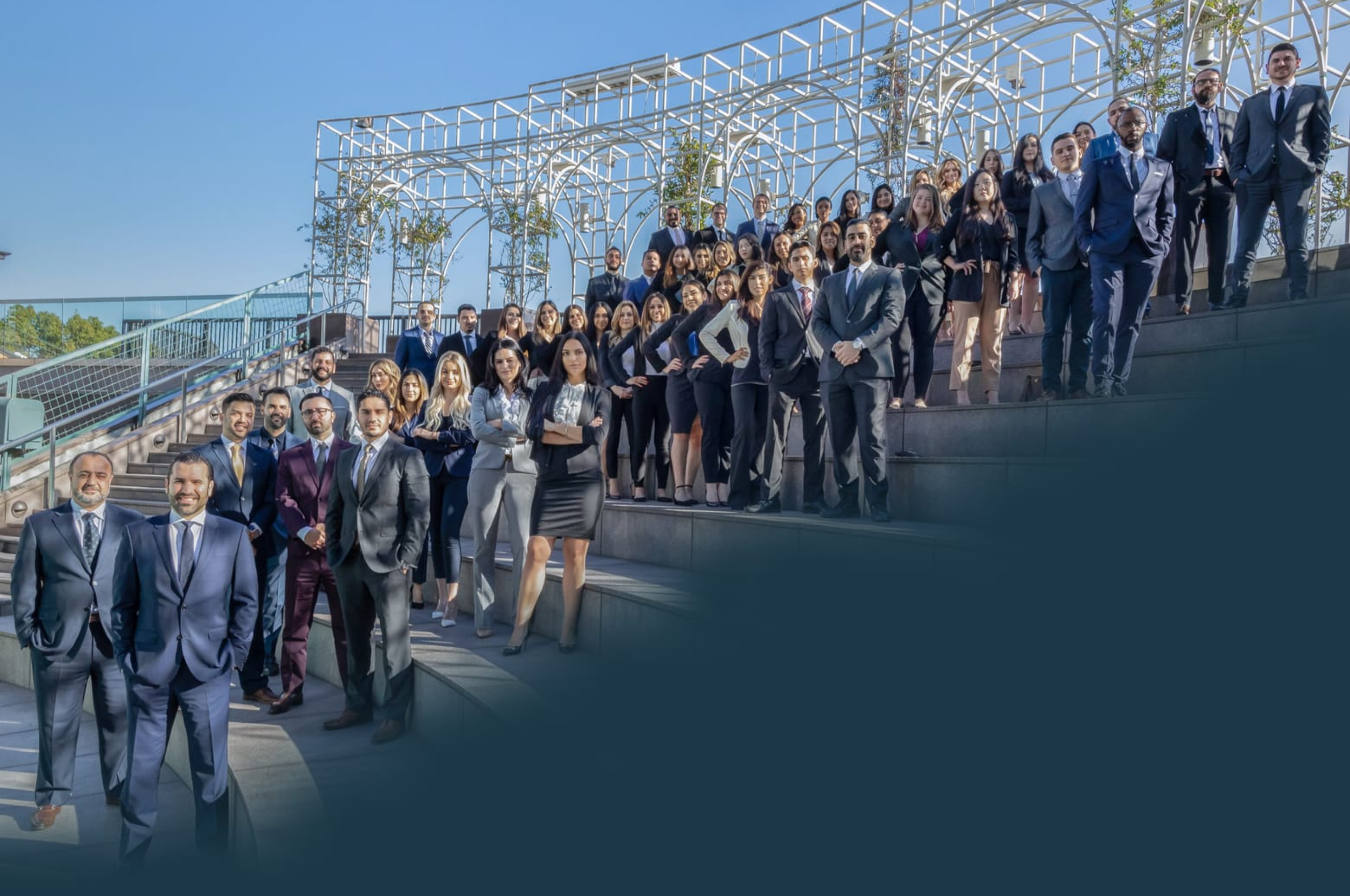 Beverly Hills Pedestrian Accident Attorney
Our Expert Beverly Hills Pedestrian Accident Attorneys Discuss Intentional Pedestrian Accidents, How Traffic Signals Can Affect a Pedestrians Safety, and if Alcohol Consumption Can Affect a Pedestrian's Liability
Just in 2017, Beverly Hills experienced about 10 car crashes a week, making the state's Office of Traffic Safety (OTS) rank the city among the most dangerous small California cities for those who walk, bike, and drive. From 2006 to 2017, almost 700 pedestrians were injured in crashes and 8 were killed.
Los Angeles County has had more pedestrian accidents than any other county in the United States. Beverly Hills is one of many cities in the county with dangerous intersections that have resulted in several pedestrian fatalities. In 2019, the city reportedly had 41 pedestrian injuries. Most recently, in September of 2021, 4 pedestrians had been injured from a car collision. Even after the city had made attempts to control traffic volume and speed, its intersections still remain ranked as one of the most dangerous intersections in Los Angeles County.
If you have suffered injuries after being involved in a pedestrian accident in the Beverly Hills area, our experienced Beverly Hills pedestrian accident attorneys at West Coast Trial Lawyers are available 24/7 to provide you with legal assistance. With our track record of recovering more than $1 billion in settlements for our clients, we are confident that we will deliver a good outcome to your case.
To schedule a free, no-obligation consultation at our Beverly Hills personal injury law firm, please contact us by calling (310) 919-5962 or emailing [email protected].
When a Pedestrian Is Hit on Purpose
A driver is likely to face severe consequences for intentionally hitting a pedestrian, including criminal charges. Furthermore, if a pedestrian is killed after a deliberate pedestrian accident, the driver in question will likely face manslaughter charges, as well. Committing such a reckless act may amount to a felony and may result in significant prison time.
Because of the negligent nature common to most pedestrian accidents, pedestrian accident victims may likely qualify for punitive damages. However, it is necessary for pedestrian accident victims to show that the offending driver tried to cause them harm.
A driver who intentionally tries to cause a pedestrian harm will likely lose his or her driver's license. Furthermore, such a driver will likely be temporarily prohibited from driving and will have to go through many steps to reinstate their license.
The possibility of a driver having their license revoked is much greater if he or she deliberately hit a pedestrian or if he or she was under the influence of drugs or alcohol when the accident took place.
Defective Traffic Signals and Pedestrian Accidents 
It is possible for a pedestrian to suffer injuries caused by defective traffic signals. If a pedestrian was injured in the Beverly Hills area because of faulty traffic signals, the following is very important:
The injured pedestrian needs to prove that the city of Beverly Hills was negligent, such as by installing a poorly placed stop sign and
That negligent act created the hazardous condition, which contributed to the pedestrian accident.
However, if negligence cannot be proven, a pedestrian would be required to show that the city or public entity already knew about or should have known about the hazardous condition, but did not take reasonable action to address it. What does reasonable action mean? It means repairing the hazardous conditions in a timely fashion, but it can also mean at the very least providing warnings for pedestrians to be aware of potential danger.
Common Examples of Faulty Traffic Signals
Malfunctioning signals. When it comes to malfunctioning traffic signals, a transportation department is required to provide adequate warnings for motorists and pedestrians alike to be aware of the malfunction. Liability can be incurred for not providing enough warning to pedestrians regarding a potential hazard.
Conflicting signals. Cities may attempt to invoke immunity from liability if a conflicting traffic signal causes someone to suffer a pedestrian accident. However, if traffic signals were not positioned properly, immunity may not be applicable and a city or public entity can still be held responsible for losses caused by their negligence.
Not enough time to safely cross. Another common issue is when traffic signals are not programmed properly and do not allow pedestrians enough time to safely cross the street. The amount of time must be based on the distance necessary to cross from light post to light post. Therefore, a city can be held liable for any injuries caused by programming errors.
Poorly placed stop signs. A public entity that places a stop sign in a place where it can not be clearly seen, or does not remove any object impeding a clear view of the stop sign, can be held responsible for any injuries caused. A city may counter by claiming that the injured pedestrian suffered injuries because of their own negligence and not because of the poorly placed stop sign. However, in most cases, a city can be held responsible for injuries caused as a result of a poorly placed stop sign.
Does Alcohol Consumption Affect Pedestrian Liability for an Accident?
Let's imagine that a driver was going much faster than the posted speed limit and hit a pedestrian who had a green light and was using a crosswalk. That driver would most likely be held liable for the accident because he or she was in violation of traffic laws. In this example, the driver's speeding was the significant factor that caused the pedestrian accident.
However, a pedestrian can also contribute to causing his or her own accident. For example, let's consider a pedestrian who was so intoxicated that he or she stumbled into a busy street and was struck by a car, causing severe injuries. In this example, the pedestrian's intoxication would mean that he or she would incur a significant degree of liability for the accident.
Furthermore, because the pedestrian's intoxication was a significant factor in causing the accident, he or she may not have a claim against the driver who hit them. However, if the driver was negligent by running through a red light or texting and driving, the responsibility would be shared between the two parties. In cases of shared liability, a pedestrian can still file a claim, but available damages will be significantly reduced based on his or her degree of fault.
In summary, drivers and pedestrians are both required to be aware of their surroundings. Drivers have a duty of care to avoid hitting pedestrians, and pedestrians must do everything in their power to safely cross a street. In other words, drivers and pedestrians have a duty to one another to minimize negligent behaviors that may cause one another harm.
West Coast Trial Lawyers Is Here to Help
If you have sustained injuries after a pedestrian accident in the Beverly Hills area, you have the right to hold the guilty party responsible for your losses. A Beverly Hills pedestrian accident attorney at West Coast Trial Lawyers will help you recover compensation for the losses you have suffered.
Call us today at (310) 919-5962 or email [email protected] to schedule a free consultation with our experienced, caring, and compassionate legal team.


They know what they're doing, very well. Not only did I not make a single phone call from the day I hired them, but I also received calls from their case managers and paralegals who want to make sure my treatment was going well. They whole team took care of me. Thank you WCTL for taking full responsibility of my case and getting me an amazing settlement.


I can say with confidence that this team is the best in the business. . . . Dean took the time to really listen and hear me out. He assured me that he was going to move mountains because he believed in me, and he ended up doing just that. I've never met a more focused and passionate attorney in my life. If you're looking for a firm that treats its clients with the utmost respect and care, calling WCTL is a no-brainer. I wouldn't think twice about working with them again in the future.