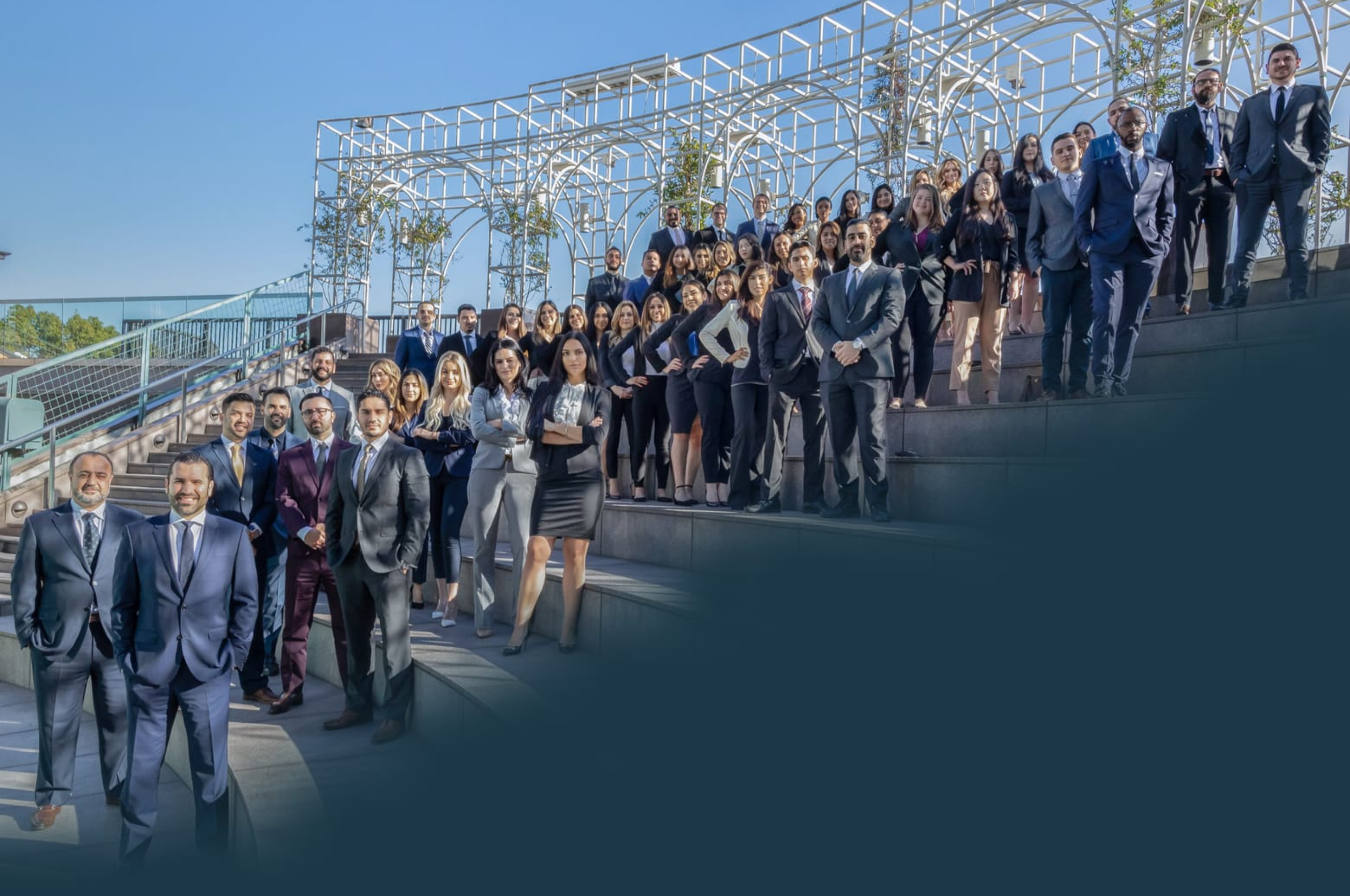 Beverly Hills Dog Bite Attorney
Discuss Your Medical Bills With an Attorney
Dog bites are very serious and may cause emotionally traumatic injuries, especially when children are involved. The city of
Beverly Hills
has strict laws when it comes to liability for dog owners whose animals bite someone. In summary, as long as you were bitten in a public place or while lawfully on private property, the dog owner will be responsible for any injuries you have suffered. The Centers for Disease Control and Prevention (CDC)
reported
that more than 4.7 million people are bitten by dogs annually in the United States, resulting in an estimated 800,000 injuries that require medical attention. Moreover,
injuries from dog bites
make up 85 to 90 percent of animal bites in the U.S., and 1 percent of injury-related visits to the emergency room. If you suffered a dog bite injury in Beverly Hills, our experienced
Beverly Hills dog bite injury attorneys
at West Coast Trial Lawyers will help you get the maximum compensation you deserve for your losses. We have won over 5,000 personal injury cases and recovered more than $1 billion in settlements for our clients. Due to our achievements, we have been recognized as one of the top personal injury law firms in Beverly Hills. To schedule a free consultation at our
Beverly Hills personal injury law firm,
please contact us by calling
(310) 919-5962
or emailing
[email protected]
.
What if the Dog Was Provoked?
This is an important consideration a Beverly Hills dog bite attorney will take into account when determining liability after a dog bite.
Provocation
can be interpreted in many ways. Some examples of provocation are straightforward, such as poking or teasing a dog, or even taunting it from behind a fence. The above examples of dog taunting are all valid behaviors that are intended to deliberately provoke a dog. However, there are many actions that can provoke a dog into biting, which are not as obvious as the above examples. In general, any actions that make a dog behave aggressively may qualify as acts of provocation. The role of provocation is very important because if it can be proven that you provoked a dog into attacking you, it is not likely that you will qualify for any compensation, even if you did suffer serious injuries. Furthermore, the dog owner will not be subject to liability. If you suffered a dog bite injury and wish to file a claim for the recovery of damages, you must prove that the dog that bit you was not provoked. Please read below as we will discuss the standard of negligence as it applies to dog bites.
Strict Liability in a Dog Bite Case
California is a strict liability state
when it comes to dog bites. In other words, dog owners cannot avoid responsibility if their dog bites someone, whether they knew or should have known that their dog was capable of aggressive behavior in the first place. Furthermore, according to strict liability, dog owners are held responsible for any losses resulting from their dog biting someone, whether the dog in question had previously bitten someone or not. More than 50 percent of dog bites occur on the dog owner's property, and they account for one-third of all homeowners insurance liability claims. According to
State Farm
, the company paid $132 million as a result of 3,600 dog-related injury claims in 2017. If you suffered a dog bite in the Beverly Hills area and want to file a claim for the recovery of damages, you only need to prove that the bite occurred when you were in a public place or lawfully on private property. When it comes to dog bites, victims are not required to show that a dog owner was negligent or didn't take reasonable care. However, there are a few exceptions to this. Even if you suffered dog bite injuries, you will
not
usually be entitled to damages when:
You were trespassing on private property.
The dog was protecting its owner or someone else according to California's self-defense laws.
The dog was actively engaged in military or police work.
Compensation in a Beverly Hills Dog Bite Claim
Dog bite victims in California are typically entitled to compensation for losses suffered after a dog attack. Compensatory damages may include economic and non-economic damages, such as the following:
Emotional Distress
Lost Wages
Property Loss
Medical Bills
Physical/Vocational Therapy
Psychological Counseling
Lost Earning Capacity
Scarring
Loss of Limb(s)
How Long Do I Have to File a Dog Bite Claim?
Dog bite claims are filed as personal injury claims. All states have a statute of limitations, which limits how long a dog bite victim has to file a personal injury lawsuit. California's statute of limitation on a personal injury case is
two years
. If you were injured in a dog attack, you have exactly two years from the initial date of the dog bite incident to preserve your rights and file a claim in court for the recovery of damages.
Beverly Hills Dog Park Laws and Regulations
Many people don't actually know that puppies, primarily those that are under four months old, are not allowed in dog parks. This is to protect puppies from contracting vaccinatable diseases. It is suggested for a puppy to be brought to the park once they are at least 17 weeks old and have gotten all of the shots necessary to protect them from diseases. Below is a list of other additional
dog park laws:
Food, dog treats, and alcoholic beverages are not permitted.
Female dogs in a stage of heat are never permitted (LAMC 53.29).
Dogs must be leashed at all times (LAM. 53.06.2).
Defecation must be immediately removed (LAMC 53.49).
Dogs four months of age and older must be vaccinated and licensed. (LAMC 53.21, 53.51 and 53.28) All dogs must also wear tags and collars.
Vicious dogs are not allowed (LAMC 53.34).
Dogs must be spayed or neutered (LAMC 53.15.2).
If a dog bite occurs, the dog owner must exchange contact information with the injured dog's owner (LAMC 53.29, 53.38).
Dogs cannot be left unattended inside a vehicle (LAMC 53.10 and 53.12).
Alcohol is not allowed (LAMC 41.27).
Dogs who are suffering from a communicable disease are not allowed in the park (LAMC 53.30).
West Coast Trial Lawyers Is Always Here to Help
If you have sustained a dog bite injury in the Beverly Hills area as a result of someone's negligence or deliberate acts of malice, you have the right to hold the guilty party responsible for your losses. A Beverly Hills dog bite injury attorney at
West Coast Trial Lawyers
will help you recover compensation for the losses you have suffered. Call us today at
(310) 919-5962
or email
[email protected]
to schedule a free consultation with our experienced, caring, and compassionate legal team.


They know what they're doing, very well. Not only did I not make a single phone call from the day I hired them, but I also received calls from their case managers and paralegals who want to make sure my treatment was going well. They whole team took care of me. Thank you WCTL for taking full responsibility of my case and getting me an amazing settlement.


I can say with confidence that this team is the best in the business. . . . Dean took the time to really listen and hear me out. He assured me that he was going to move mountains because he believed in me, and he ended up doing just that. I've never met a more focused and passionate attorney in my life. If you're looking for a firm that treats its clients with the utmost respect and care, calling WCTL is a no-brainer. I wouldn't think twice about working with them again in the future.