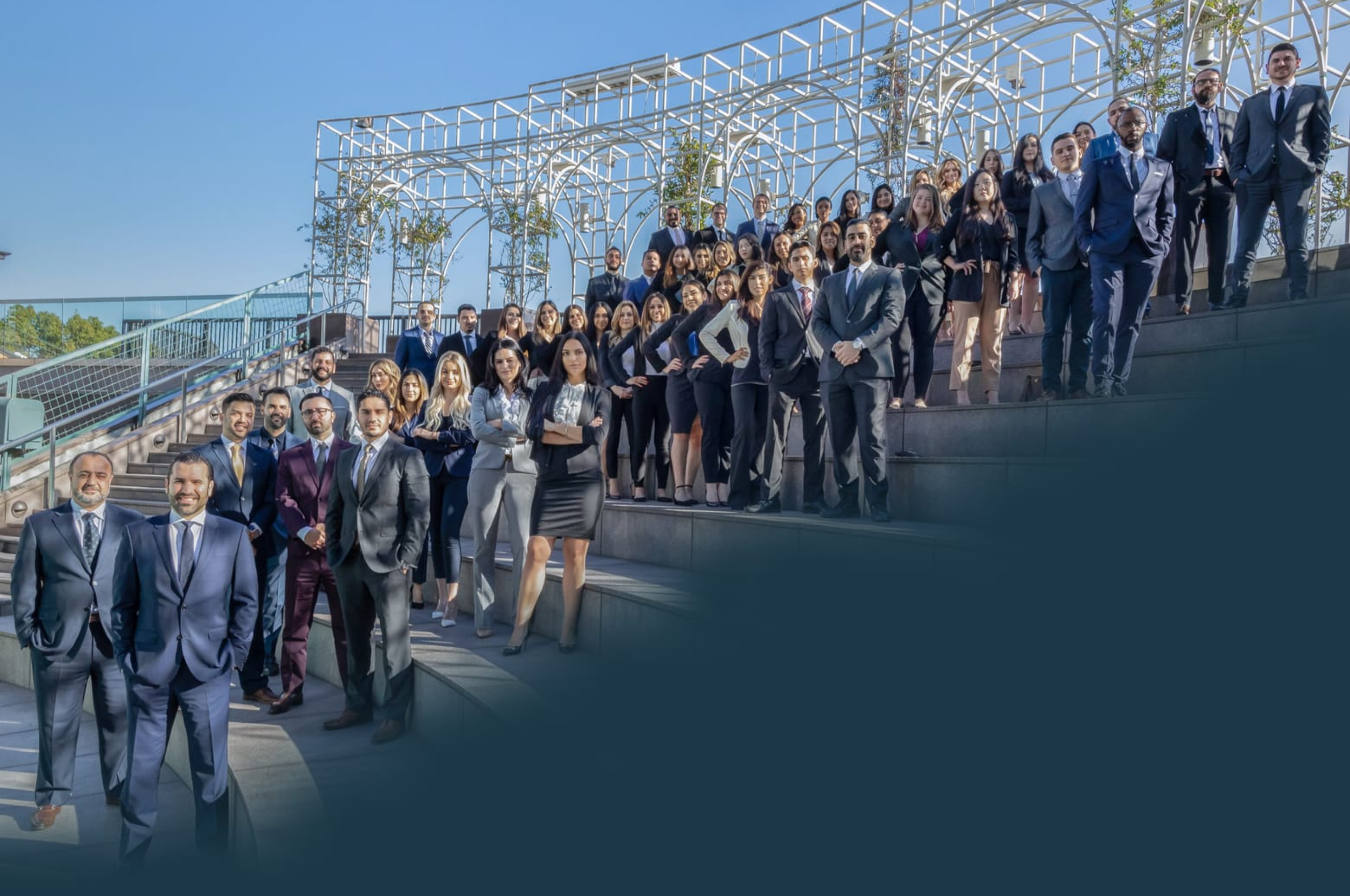 Beverly Hills Food Delivery Accident Attorney
Food Delivery Accident Claims and Compensation
Food delivery accident claims are especially complex. The laws in California affecting how these claims are handled are presently in flux. As of now, the three most popular food delivery services in the Beverly Hills area are DoorDash, UberEats, and Postmates. Insurance policies for these food delivery services vary in regards to the amount of coverage they offer for any losses suffered from accidents caused by their drivers.
Below is the most current information regarding these companies' insurance policies. However, as mentioned, the way these claims are handled is changing rapidly. Please consult with an experienced food delivery accident attorney to discuss whether you are entitled to file a claim for the recovery of damages.
DoorDash: According to DoorDash, they provide excess auto insurance for their drivers, but this only applies to property damage or bodily injury that was caused to third parties. DoorDash requires their drivers to have a current personal auto insurance policy, which is the primary source of coverage in the event of an accident. If damages are greater than the delivery driver's policy and the accident took place when a driver was on active delivery, DoorDash's contingent liability policy of $1 million goes into effect.
UberEats: Coverage for UberEats is comparable to the insurance policy for their rideshare company. If a food delivery driver has the app currently turned on and has not received a food delivery request, the driver will be covered for up to $50,000/$100,000/$25,000 (per individual/accident/property damage). If a food delivery driver has accepted a request and is picking up or delivering food, auto liability coverage will increase to $1 million. Finally, UberEats' insurance policy does not cover any accidents involving uninsured or underinsured drivers.
Postmates: Postmates policy provides $1 million in excess liability to third party claims and will only come into play after the Postmates driver's personal auto insurance coverage has been exhausted. Postmates also has additional coverage known as "Postmates Occupational Insurance," which offers accidental medical expense coverage, accidental death benefit, survivors benefit, temporary total disability coverage, permanent total disability coverage, and accidental dismemberment coverage.
If you suffered injuries after being involved in an accident with a food delivery driver, please don't hesitate to contact our team of Beverly Hills food delivery accident attorneys 24/7 by calling (310) 919-5962 or emailing [email protected] to schedule a free consultation at our Beverly Hills personal injury law firm.
Food Delivery Accident Claims 
From 2014 to 2016, digital ordering and delivery grew 300 percent faster than dine-in traffic. In a study done in 2016, 20 percent of respondents said they use food delivery at least once a week. More recently, meal delivery services saw year-over-year growth of 15 percent collectively through the end of October of 2021 in the United States, according to data collected by Second Measure.
Moreover, it is projected that online food delivery will grow into a massive $200 billion industry by 2025. In 2018, 36 percent of U.S. internet users under 35 ordered restaurant delivery frequently.
Food delivery accident claims have never been as complicated as they are today. Let's discuss why. For starters, these claims are logistically challenging since popular food delivery companies go to great lengths to claim that their delivery drivers are not really employees, but are independent contractors.
As far as the law is concerned, employers are typically not held responsible for any negligent or criminal acts committed by independent contractors working for them. Regardless of whether a food delivery driver is a full-fledged employee or an independent contractor, drivers typically find themselves under great pressure to deliver quickly. Their very livelihood depends on it.
Some delivery drivers may cause an accident by speeding, disobeying right-of-way laws, focusing on their phones rather than the road, working while exhausted, or making reckless turns or lane changes.
The examples listed above are all common forms of negligent food delivery driver behavior, which can subject a driver to liability for an accident. Therefore, the most important consideration a food delivery accident attorney will assess when determining liability is, who was negligent?
Compensation After a Food Delivery Accident Claim
If you suffered injuries after being involved in an accident that was caused by the negligence of a DoorDash, Postmates, or Uber Eats driver, you may be entitled to seek compensation for your losses.
Car accidents often result in serious injuries and significant property loss. The aftermath of a food delivery accident can be stressful, painful, and challenging an accident victim and their family.
The types of compensation a Beverly Hills food delivery accident victim may be entitled to include:
Property Loss
Past, Current, and Future Medical Bills
Pain and Suffering
Loss of Enjoyment of Life
Can I Sue if a Meal Made Me Sick?
Any restaurant that causes someone to become sick because of serving or delivering contaminated food may be held liable for any losses caused. All restaurants owe their customers a duty to serve food that is not contaminated. However, a customer who was made sick by a restaurant's food needs to be able to prove that a restaurant, or a restaurant's employee, was negligent and that negligence was the cause of their illness.
Food delivery drivers may also be held liable for food poisoning. If a customer becomes ill due to a food delivery driver intentionally adding harmful substances into their order, then the food delivery driver will likely face a prison sentence of 2 to 5 years. Severe injuries or death will add 3 more years of jail time.
If you believe that you are dealing with food poisoning symptoms, you should seek immediate medical attention from a doctor who will examine you for any serious infections or other health issues. Your doctor visit will be saved on file and can be used as a piece of evidence to include in your personal injury claim.
It is encouraged to have an experienced food delivery attorney by your side to help you through the process of building your claim. Not only will the attorney help you gather important documentation, but they will also negotiate with insurance companies to get you fair compensation.
West Coast Trial Lawyers Is Here to Help
If you have sustained injuries caused by a food delivery driver in the Beverly Hills area, you have the right to hold the guilty party responsible for your losses. A Beverly Hills food delivery accident attorney at West Coast Trial Lawyers will help you recover compensation for the losses you have suffered.
Call us today at (310) 919-5962 or email [email protected] to schedule a free consultation with our experienced, caring, and compassionate legal team.


They know what they're doing, very well. Not only did I not make a single phone call from the day I hired them, but I also received calls from their case managers and paralegals who want to make sure my treatment was going well. They whole team took care of me. Thank you WCTL for taking full responsibility of my case and getting me an amazing settlement.


I can say with confidence that this team is the best in the business. . . . Dean took the time to really listen and hear me out. He assured me that he was going to move mountains because he believed in me, and he ended up doing just that. I've never met a more focused and passionate attorney in my life. If you're looking for a firm that treats its clients with the utmost respect and care, calling WCTL is a no-brainer. I wouldn't think twice about working with them again in the future.