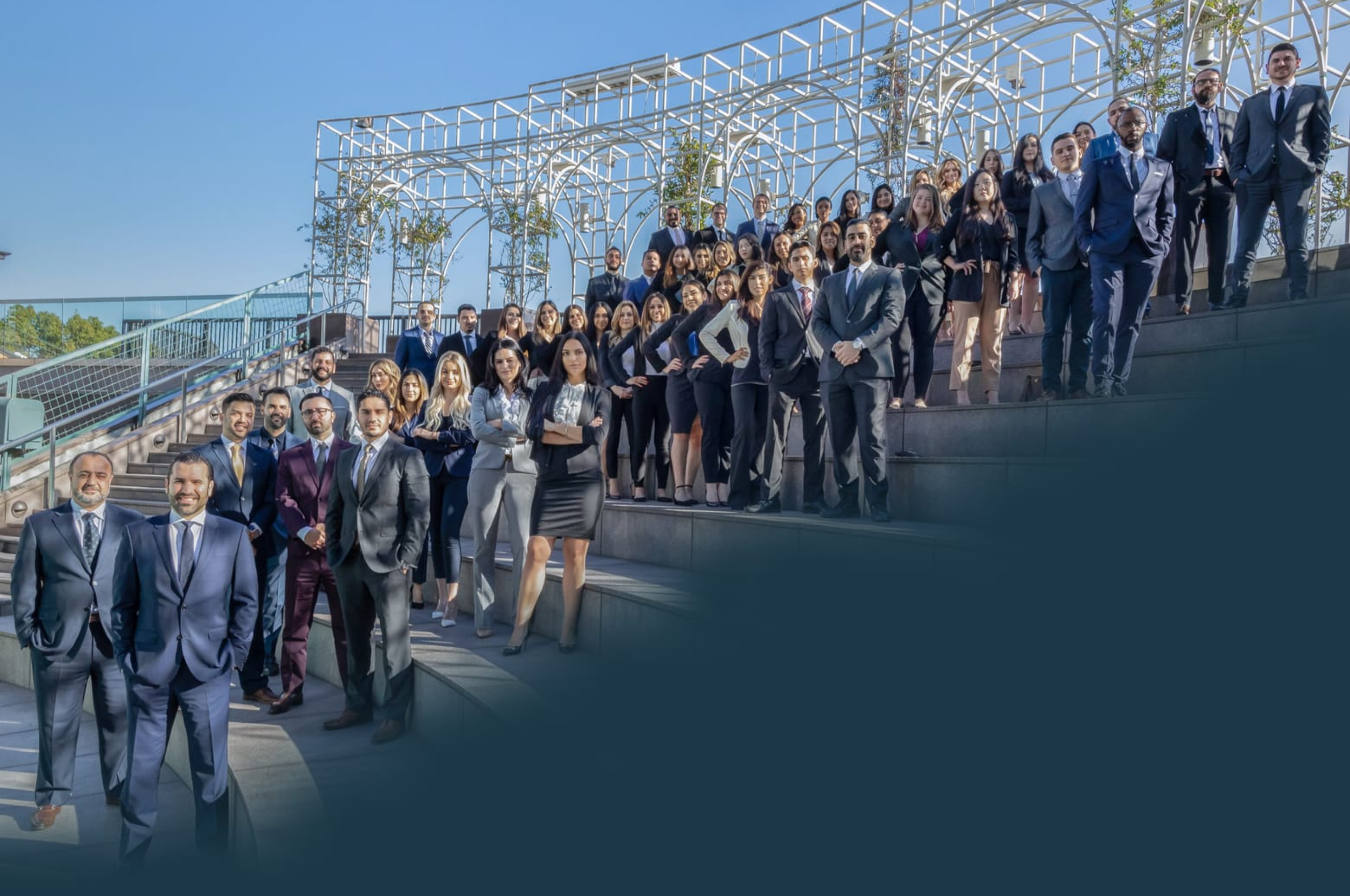 San Bernardino Bicycle Accident Attorney
Need Help Filing a Bicycle Accident Claim? Schedule a Free Consultation With Our Expert Personal Injury Attorneys
Due to vehicles releasing massive amounts of pollution on a daily basis, many people have resorted to bicycles as an alternative means of transportation. Unfortunately, bicyclists have been experiencing a lack of respect on the road and are not given the right-of-way by drivers. There have been situations where a driver would try to go into the bike lane to make a turn, but would immediately make the switch without checking their surroundings to confirm that it is safe to do so. This is incredibly irresponsible and can result in a disastrous accident.
Each year, bicycle accidents have resulted in over 500,000 people being transported to a hospital. More than 700 of these victims are involved in a fatal accident. These accidents have occurred mostly at night,  which is why it is important to avoid going out for a ride during this time, if possible. If you need to ride your bicycle at night, you should wear bright, neon, or reflective clothing to become more visible. You should also have lights installed onto several parts of your bicycle to give drivers a heads up that you are riding nearby.
If you are a victim of a bicycle accident and would like to pursue legal actions against the driver at-fault, West Coast Trial Lawyers has San Bernardino bicycle accident attorneys with over 60 years of collective legal experience in handling personal injury cases. We have acquired over $1 billion in settlements and judgments for our clients. Due to our continued success in winning cases, we have been recognized as one of the top personal injury law firms in San Bernardino. 
If you are interested in using our services, please contact our 24/7 legal team by calling (909) 787-2178 or emailing [email protected] to schedule a free consultation at our San Bernardino personal injury law firm.
Filing a Bicycle Accident Claim 
It is important to have an experienced bicycle accident attorney on your side while you are going through the process of filing a claim. To get started with your claim, you will need to record important details, such as the other party's contact information, license plate number, and insurance information. Once you have acquired these, you will need to start gathering evidence. This includes photos, videos, and documentation that all relate to the accident, along with witness information. By having all of these factors incorporated into your claim, you will be able to provide a convincing case. This will increase the likelihood of you winning your settlement and getting the compensation you deserve for your losses.
Calculating a Bicycle Accident Settlement
Every bicycle accident is different. Damages will depend on how much you lost in the collision. There are usually two types of damages a victim may be awarded with, which are economic damages and non-economic damages.
Economic damages are intended to compensate a plaintiff for losses that a dollar amount can readily be attached to. It is calculated by determining the amount of out-of-pocket losses an aggrieved individual has or will expect to incur as a result of their injuries. Examples of economic damages include medical bills, lost wages, and property damage.
Non-economic damages are essentially intended to cover losses that are thought of as subjective and will not necessarily cover out-of-pocket losses. This may include the following:
Loss of enjoyment of life. This occurs when an individual is no longer entertained from performing activities that they once found fun or exciting to do.
Emotional distress. This occurs when an individual is dealing with a significant amount of fear or anxiety.
Pain and suffering. This occurs when an individual is feeling discomfort or emotional trauma, especially when having flashbacks of the accident.
Loss of consortium. This occurs when an individual is losing interest in being close or intimate with their significant other.
In very rare cases, an injured bicyclist may also seek punitive damages. Punitive damages are awarded to punish a wrongdoer for his or her deliberate acts of malice. In order to be entitled to punitive damages, an injured bicyclist needs to prove that the defendant engaged in extreme behavior, such as intentionally trying to run them over.
Statute of Limitations
Statute of limitations is defined as a time limit enforced by the law in which a civil or criminal lawsuit must be filed. When it comes to a bicycle accident, a victim is given a two year time period to file a claim for personal injury damages against the party at-fault. This will begin on the initial date of the accident.
There are a few exceptions based on the case. You may have your time tolled only if:
The plaintiff is a minor.
The plaintiff is unaware of the injury occurring until a later period of time and had no reasonable reason to be aware of said injury.
The plaintiff is physically incapacitated, thus making it nearly impossible for them to file a claim.
The plaintiff is out-of-state or in prison.
The plaintiff is insane.
Once the tolling ends, then the statute of limitations will commence.
Contact Us
If you have sustained injuries in the city of San Bernardino as a result of a bicycle accident, West Coast Trial Lawyers can help you recover maximum financial and emotional compensation for your losses.
Call us today at (909) 787-2178 or email [email protected] to schedule a free consultation with our experienced, caring, and compassionate legal team.


They know what they're doing, very well. Not only did I not make a single phone call from the day I hired them, but I also received calls from their case managers and paralegals who want to make sure my treatment was going well. They whole team took care of me. Thank you WCTL for taking full responsibility of my case and getting me an amazing settlement.


I can say with confidence that this team is the best in the business. . . . Dean took the time to really listen and hear me out. He assured me that he was going to move mountains because he believed in me, and he ended up doing just that. I've never met a more focused and passionate attorney in my life. If you're looking for a firm that treats its clients with the utmost respect and care, calling WCTL is a no-brainer. I wouldn't think twice about working with them again in the future.