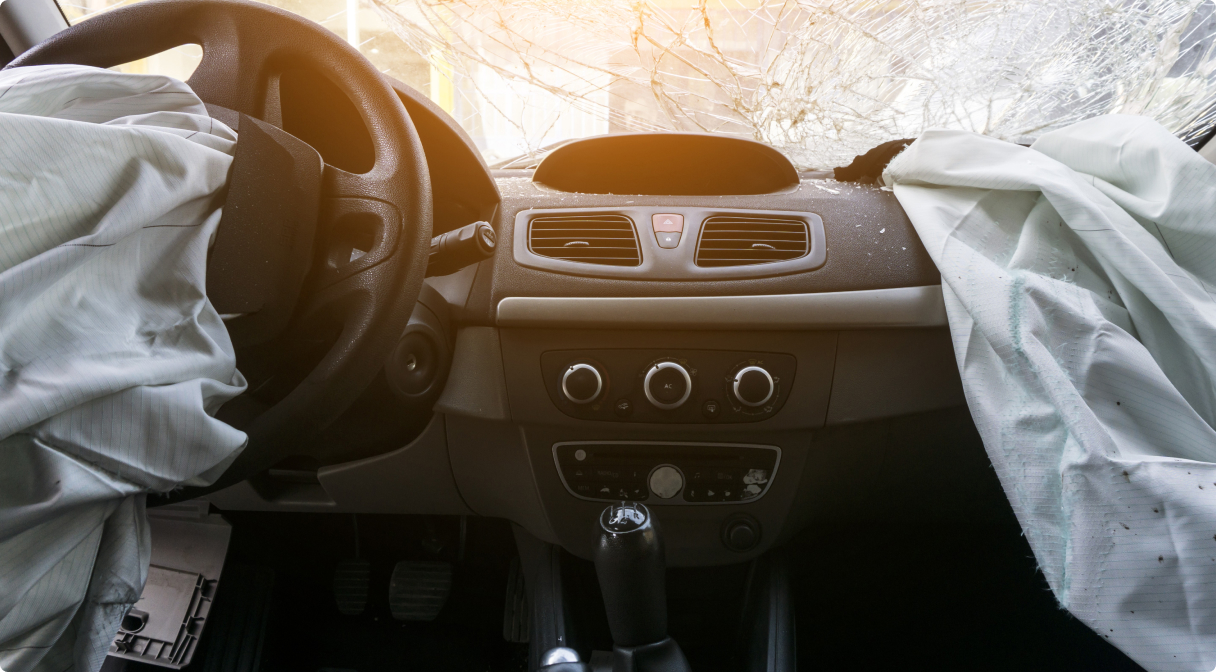 Common Bicycle Accident Injuries
Physical and Mental Injuries Caused by a Bicycle Accident
California is home to 14 percent of the nation's bicycle riders. With so many riders on the road, it is not hard to believe that it is the highest ranking state when it comes to bicyclist deaths caused by car accidents. A study conducted by UC Berkeley shows that from 2015 to 2019, in Los Angeles County alone, about 18,655 riders were involved in an accident while 192 were killed.
California is no stranger to car accidents involving bicyclists. According to California Health Line, from 2016 to 2018, traffic collisions have killed about 455 cyclists. It is important for riders to be aware of their surroundings to prevent themselves from getting involved in a serious or fatal accident with another vehicle. 
West Coast Trial Lawyers has skilled bicycle accident attorneys that have experience in dealing with personal injury cases. We are always here to answer any questions you may have about liability and available damages after a collision.
To schedule a free consultation, please contact our 24/7 legal team by calling 213-927-3700 or filling out our quick contact form.
Common Physical Injuries
Bicyclists generally experience harsher injuries than drivers or passengers in car accidents, regardless of the amount of protection they are wearing. Because they are not protected by a metal frame, riders tend to suffer the worst injuries when hitting the ground or getting tossed into the air. Listed below are a few common injuries that bike accident victims can sustain:
Brain Injury. It is always a safe practice to wear a helmet when riding a bicycle. Although a helmet cannot entirely protect a rider against a 3,000 pound vehicle, it can still reduce the risks of brain injury or death. According to the Insurance Institute for Highway Safety (IIHS), out of 843 fatal bicycle accidents that took place in the United States, about 520 bicyclists (62 percent) had no helmet on, while 127 bicyclists (15 percent) were found with a helmet on. Based on this data, it still goes to show that wearing a helmet can be more effective than not wearing one while riding a bicycle.
Facial Injuries. Helmets do not offer a significant amount of protection to the face. A bicyclist is expected to endure facial injuries in a collision, such as a broken jaw, missing teeth, fractured cheekbones, and damaged eye sockets. Additional health problems may also occur, which include difficulty breathing, permanent discoloration, facial swelling, pain, and numbness.
Spinal Cord Injuries. As one of the most dangerous injuries, damage to the spinal cord can most likely be permanent and will affect the entire body. Due to its connection to the nervous system and brain, a blunt hit to the spinal cord can cause:

Loss of movement
Loss of sensation, such as the ability to feel or sense temperature changes
Loss of bladder control
Extreme back pain
Difficulty breathing
Trouble with balance and walking

Wrongful Death. In 2019, nearly 843 fatal bicycle accidents were caused by motor vehicles. Most of these deaths involved riders who were 20 and older. Aggressive drivers contribute to these collisions by committing negligent actions to pass traffic, which may result in a serious or fatal crash.
Common Mental Injuries 
Though mental injuries cannot always plainly be seen, it doesn't mean they aren't as harmful. According to a Harvard Mental Health Letter, people with chronic pain are almost 3 times more likely to develop depression, anxiety, and other mental issues that may cost them enjoyment of life. 
If you have suffered mental injuries, such as post traumatic stress or depression as a result of a bicycle accident, you may be entitled to receive compensation for damages.
Most Dangerous Cities for Cyclists
Albuquerque, NM
Tucson, AZ
Las Vegas, NV
Phoenix, AZ
San Jose, CA
Columbus, OH
San Francisco, CA
Memphis, TN
Philadelphia, PA
Los Angeles, CA
West Coast Trial Lawyers Is Here to Help
If you have sustained injuries as a result of a bicycle accident, you have the right to hold the guilty party accountable. Our skilled bicycle accident attorneys at West Coast Trial Lawyers can help you recover compensation for the losses you have suffered, including medical bills, property damage, lost wages, and pain and suffering from your injury.
Contact us today by calling 213-927-3700 or filling out our contact form to schedule a free consultation with our experienced, caring and compassionate legal team.


They know what they're doing, very well. Not only did I not make a single phone call from the day I hired them, but I also received calls from their case managers and paralegals who want to make sure my treatment was going well. They whole team took care of me. Thank you WCTL for taking full responsibility of my case and getting me an amazing settlement.


I can say with confidence that this team is the best in the business. . . . Dean took the time to really listen and hear me out. He assured me that he was going to move mountains because he believed in me, and he ended up doing just that. I've never met a more focused and passionate attorney in my life. If you're looking for a firm that treats its clients with the utmost respect and care, calling WCTL is a no-brainer. I wouldn't think twice about working with them again in the future.