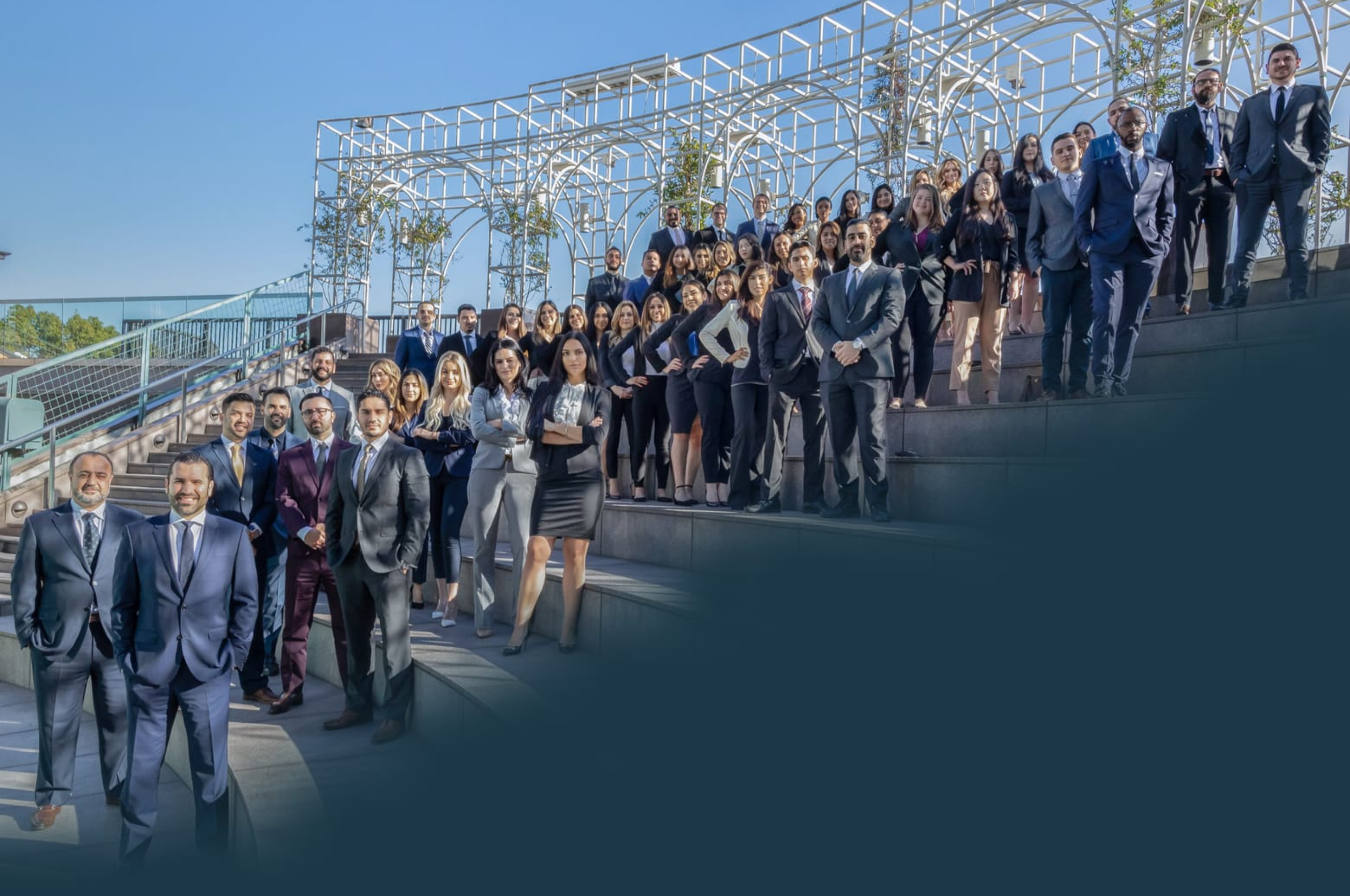 San Bernardino Brain Injury Attorney
How May a Patient Behave After a Traumatic Brain Injury? What Legislations Have Been Established to Reduce the Likelihood of Sustaining Such an Injury?
The brain is the most important organ in the body. It allows us to think, feel, move, and create memories. Any damage done to the brain can interfere with its normal function, which can result in an individual becoming partially or fully disabled. There are several factors that may contribute to this type of injury, such as the following:
Car accident. A driver who is involved in a car accident can potentially slam their head on the steering wheel or to the window on their left. They may also be ejected out of the vehicle and fall aggressively to the ground. Either scenario can significantly damage the brain.
Motorcycle accident. A motorcyclist is vulnerable to other vehicles on the road. Due to its lack of protection, a motorcyclist may face serious injuries if he or she is involved in an accident. It is likely for the motorcyclist to fly out of their vehicle and land harshly onto the ground. Common injuries that may occur from this type of scenario include broken bones, arm and leg injuries, spinal cord injury, face injuries, and a brain injury.
Sports-related injuries. Sports, such as hockey and football, require individuals to wear protective gear. Unfortunately, there have been situations where a player has suffered from an intense brain injury due to a strong level of impact from another player.
Slip and fall accident. A slip and fall accident may occur under various circumstances. For example, grocery stores could forget to place warning signs to notify customers to walk carefully in areas where the floor is slippery. This could cause the customer to slip and fall on their head, thus resulting in a head injury that could lead to brain damage depending on how hard their head landed onto the floor.
Brain injury victims are always encouraged to follow up with their doctors to make sure that their injuries are being closely monitored and well taken care of. Since a brain injury could be long-term or permanent, many patients worry about the costly medical bills for doctor visits, prescriptions, and procedures. If the patient suffered a brain injury due to the negligence of another party, then they may be entitled to receive compensation for their losses, including medical bills, lost wages, pain and suffering, and more.
At West Coast Trial Lawyers, our San Bernardino brain injury attorneys will help guide you through the process of filing a personal injury claim against the party at-fault. With our track record of recovering more than $1 billion in settlements for our clients, we have been recognized as one of the top personal injury law firms in San Bernardino.
If you would like to schedule a free, no-obligation consultation at our San Bernardino personal injury law firm, please reach out to our 24/7 legal team by calling (909) 787-2178 or emailing [email protected]. 
Traumatic Brain Injury (TBI) Patient Behavior 
Those who suffer from a TBI may have difficulties controlling their emotions. It could feel like they are on an emotional rollercoaster while experiencing a surge of unexplainable mood swings or outbursts. Due to these symptoms, victims of a TBI will not be entirely aware of these changes that are affecting their life. It would be ideal for them to set up a consultation with a behavioral therapist or neurophysiologist to start learning coping methods, such as breathing deeply during moments where you feel frustrated. This will help you redirect your thoughts and actions to execute more positive choices.
Behavioral therapists will teach you various techniques that will help you maintain uncontrollable outbursts. The therapist will most likely have you take short breaks throughout the day to assist you with your emotions. If you would like to learn more about how you could control your outbursts, check out our list of tips below:
Be open about your difficulties with behavioral control.
Learn more about what triggers you.
Start researching specific types of methods that may help you avoid your triggers from happening.
Inform your friends and family about your triggers.
Try to avoid involving yourself in certain types of circumstances that will cause you to have an emotional outburst.
Attend therapy and join a support group.
Start doing meditation exercises to relieve stress.
TBI Legislation 
The TBI Reauthorization Act was passed in 2014. This was created to decrease TBIs by conducting more studies on how this type of issue could be prevented, treated, and rehabilitated. This law is compensated by federal funding and is carried out by the U.S. Department of Health and Human Services, the National Institutes of Health, the Administration for Community Living, and the Centers for Disease Control and Prevention.
Specific Legislations
Penal Code §13515.36(2010 SB 1296). For this law, it is required for the Commission on Peace Officer Standards and Training to take initiative in administering training sessions, primarily for returning veterans and other individuals who are suffering from a TBI or post-traumatic stress disorder (PTSD). Additionally, it is required for the Commission to circulate online training bulletins to law enforcement agencies regarding TBI and PTSD, along with having to update the legislature about how peace officers are being trained by communicating with those who are enduring TBI or PTSD.
Education Code §49475 (2011 AB 25) It is mandatory for school districts to remove athletes from any type of sports-related activity if they are suffering from a head injury or concussion. These athletes will not be allowed to return back to their sports-related activity until a health care provider clears them of these health problems.
Cal. Welfare and Institutions Code § 4354; 4354.5; 4355; 4356; 4357; 4357.1; 4358.5; 4359; 14132.992 (2009 AB 398). The State Department of Mental Health will be removed from the responsibilities of providing services to those who are suffering from TBI. The Department of Rehabilitation will be given these duties instead, along with gathering data and monitoring and evaluating service providers.
Contact Us
If you are a brain injury victim and are seeking legal assistance, West Coast Trial Lawyers has experienced San Bernardino brain injury attorneys that will help you recover financial and emotional compensation for your losses.
Contact us today by calling (585) 566-7890 or emailing [email protected] to schedule a free consultation with our knowledgeable, caring, and compassionate legal team.


They know what they're doing, very well. Not only did I not make a single phone call from the day I hired them, but I also received calls from their case managers and paralegals who want to make sure my treatment was going well. They whole team took care of me. Thank you WCTL for taking full responsibility of my case and getting me an amazing settlement.


I can say with confidence that this team is the best in the business. . . . Dean took the time to really listen and hear me out. He assured me that he was going to move mountains because he believed in me, and he ended up doing just that. I've never met a more focused and passionate attorney in my life. If you're looking for a firm that treats its clients with the utmost respect and care, calling WCTL is a no-brainer. I wouldn't think twice about working with them again in the future.