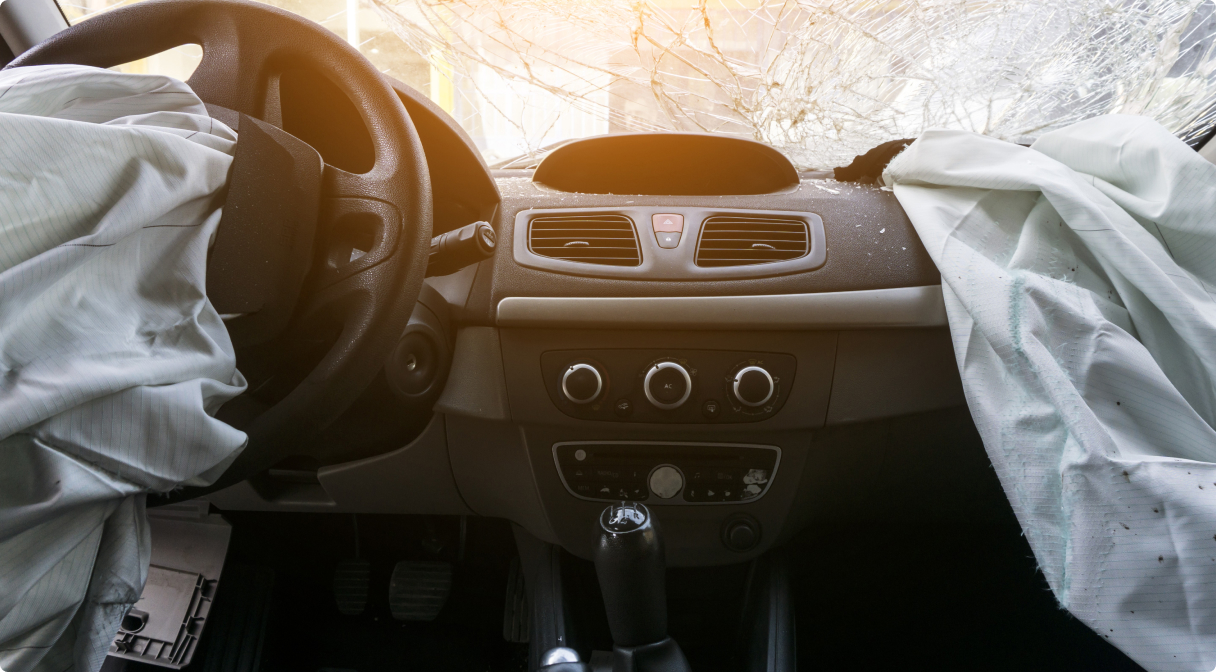 Suing for a Bicycle Accident in California
When Is It Too Late to Sue for a Bike Accident in California?
Bicycle accidents can result in minor to severe injuries. Unfortunately, bicyclists often sustain injuries that need immediate medical attention, such as a fractured bone, spinal cord injury, or brain injury. Since bicycles offer no protection against vehicles, a bicyclist is almost always likely to endure intense impact, whether it be direct contact from the vehicle itself or the concrete ground. Victims of a bicycle accident are eligible to file a personal injury claim against the party at-fault for damages. However, the victim must submit their claim without exceeding the statute of limitations. The duration of compiling evidence and other additional documentation can take a long period of time to complete all on your own. You will need to acquire legal representation in order to successfully submit a well-constructed and convincible claim on time. At
West Coast Trial Lawyers,
we have experienced
bicycle accident attorneys
that will help strengthen your claim and negotiate with insurance companies to get you the compensation you deserve. With our track record of
winning more than $1 billion in settlements
for our clients, we are confident that we will deliver a good outcome to your case. To schedule a
free consultation
, please contact our
24/7 legal team
by calling
213-927-3700
or filling out our
quick contact form
.
The Statute of Limitations for Personal Injury Lawsuits 
The
statute of limitations
details the period of time in which a victim has to file a personal injury lawsuit. This limit may vary depending on the state. In California, a victim is given two years to file a claim against the other party. If you exceed the deadline, you will lose your right to file a personal injury claim, unless you have a legitimate reason that will grant you an exception.
Other Types of Claims
California has different periods for other types of damages. Below is a list of how the state handles these claims:
Personal Property Damage.
There is a 3 year time limit starting from the date of when the personal property damage was committed. These damages may include theft, fraud, trespassing, and physical damage.
Injury from Medical Malpractice.
The statute of limitations for medical malpractice is 3 years from the date of the incident. The victim may also file for up to 1 year after they find out about their injury.
Government Claims.
When the government is responsible for your injury you only have 6 months after the accident to file a notice of claim. If your claim is denied within 45 days, you have 6 months from the date of the denial of your claim to file a lawsuit.
General Statute of Limitations in California
Injury to Person: 2 years
Slander: 1 year
Fraud: 3 years
Property: 3 years
Collection of Rents: 4 Years
Collection of Debt: 4 years
Oral Contracts: 2 years
Written Contract: 4 years
Special Circumstances and Tolling  
The statute of limitations usually starts at the time of the incident or when the incident is discovered. Nevertheless, the law isn't perfect and does consider a few exceptions based on the type of case. These
special circumstances
will cause a hold or
"toll"
on the time period until a certain event occurs. California law allows your time to be tolled if:
The plaintiff is a minor.
An imprisoned or out-of-state defendant is involved.
There is a temporary, unfit, mental, or emotional state regarding the defendant.
The plaintiff is physically incapable of filing a claim.
The plaintiff dies within 6 months of the deadline. The lawsuit may be filed by a representative within 6 months of the plaintiff's passing.
An example of tolling is when someone is in a coma. In this situation, the Statute of Limitations will start when they regain consciousness and are mentally capable of noticing that they have a potential personal injury claim.
West Coast Trial Lawyers Is Here to Help
If you have sustained injuries as a result of a bicycle accident, you have the right to hold the guilty party accountable. Our skilled
bicycle accident attorneys
at
West Coast Trial Lawyers
can help you recover compensation for the losses you have suffered, including medical bills, property damage, lost wages, and pain and suffering from your injury. Contact us today by calling
213-927-3700
or filling out our
contact form
to schedule a free consultation with our experienced, caring, and compassionate legal team.


They know what they're doing, very well. Not only did I not make a single phone call from the day I hired them, but I also received calls from their case managers and paralegals who want to make sure my treatment was going well. They whole team took care of me. Thank you WCTL for taking full responsibility of my case and getting me an amazing settlement.


I can say with confidence that this team is the best in the business. . . . Dean took the time to really listen and hear me out. He assured me that he was going to move mountains because he believed in me, and he ended up doing just that. I've never met a more focused and passionate attorney in my life. If you're looking for a firm that treats its clients with the utmost respect and care, calling WCTL is a no-brainer. I wouldn't think twice about working with them again in the future.