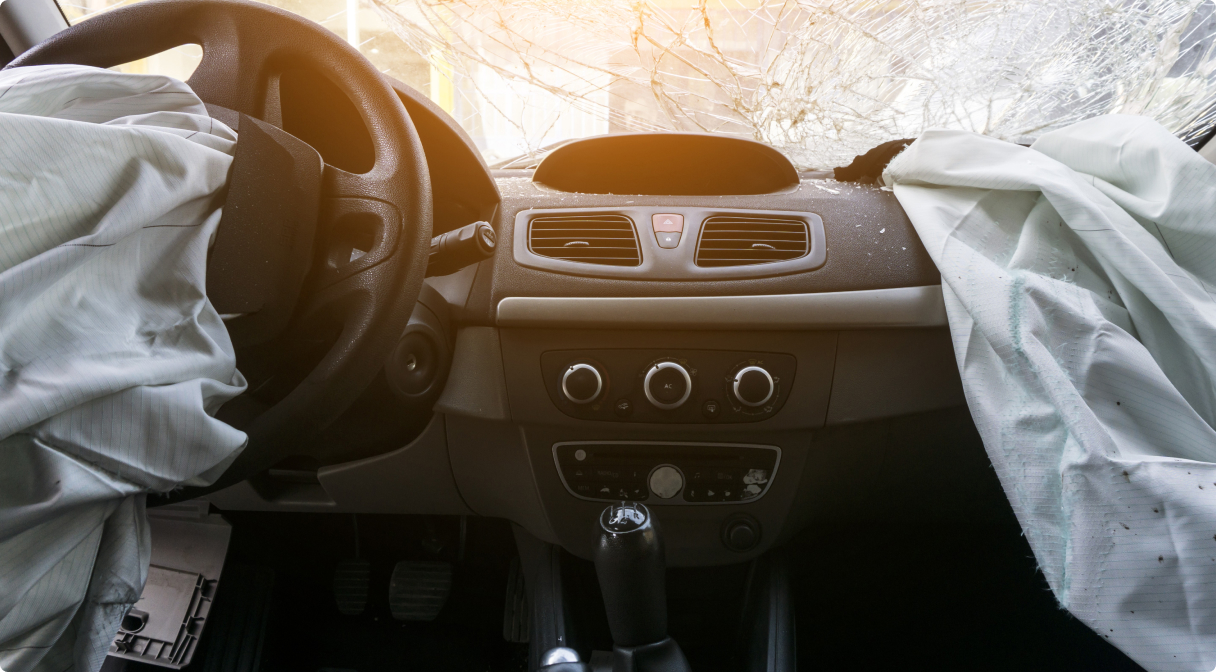 Compensation for Bicycle Accidents in California
How Much Compensation Can You Get for a Bicycle Accident?
California was ranked fourth as one of the nations with a rapid growth in bike transportation. However, Los Angeles was branded as a dangerous city for bicyclists. It is important to know what to do after a bicycle accident, especially in a city where this type of issue is very common. 
If you were involved in a collision and would like to seek compensation for damages, West Coast Trial Lawyers has experienced bicycle accident attorneys who will help you get the compensation that you deserve.We are always here to answer any questions you may have about bicycle accident claims and the damages you may be entitled to. 
To schedule a free consultation, please contact our 24/7 legal team by calling 213-927-3700 or filling out our quick contact form.
Who Is At-Fault?
California is a fault state, which means that the injured party must have documented evidence of damages that were caused by the other party. Once this is proven, the at-fault party's insurance company will provide coverage to the victim. No-fault states, such as Florida, handle this type of situation differently. Those who are involved in an accident must cover their own injuries and damages rather than ensuring to pay out to the other party. Regardless of who is at-fault for the collision, everyone must file a claim with their own insurance company.
The driver who injured you was negligent. For example, they were under the influence, distracted, or not paying attention to street signs or laws.
The driver who injured you did it on purpose.
Bicycle Accident Settlement Calculator        
Before filing a lawsuit, many people question whether it is worth their time to go through with this process. They also wonder how much compensation they could get out of a bike accident settlement. Since every bicycle collision is different, the amount of compensation will vary.
Damages are determined based on how much you lost in the accident. This includes financial costs, such as medical bills and bicycle repairs. You may also be entitled to non-financial damages, such as pain and suffering or loss of enjoyment of life.
Available Damages
Economic Damages
Configuring financial damages is simple. They comprise any and all bills that are incurred due to the accident. Generally, repair bills and medical bills are covered, but California also considers future losses you may suffer, such as the loss of ability to work and the earning potential that goes with it.
In order to prove loss of income, it would be helpful to produce receipts and pay-stubs as evidence. When determining damages in a bicycle accident claim, victims may be entitled to receive damages for:
Medical Bills
Lost Wages
Lost Earning Ability
Loss of Personal Property
Cost of Property Repair or Replacement
Non-Economic Damages 
Though damages for physical injuries and property damage are easy to calculate, non-economic injuries prove more difficult. If you are experiencing post-traumatic stress, can no longer ride your bike, can't complete household chores or enjoy activities you're used to, then your claim can be affected.
Your bicycle crash can affect you in ways you didn't expect and you deserve compensation for these losses. Each person is different and there is no exact price point to average damages for the following:
Pain and Suffering. Any discomfort or emotional trauma.
Loss of Enjoyment of Life. Changes to lifestyle, hobbies, activities, and routine functions.
Emotional Distress. An unreasonable amount of fear or anxiety surrounding the situation.
Loss of Consortium. A situation where your spouse can sue for the loss of companionship. Loss of consortium damages can encompass loss of financial assistance, affection, sex, and the ability to have or care for children.
How to Strengthen Your Accident Claim 
It is encouraged for those involved in an accident to gather as much information as possible. Having a significant amount of evidence will make your insurance claim stronger. To acquire benefits, you should, at the minimum:
Gather evidence at the scene, such as taking photographs of property damage, the offending vehicle, and the accident scene.
Document your injuries with photographs and see a doctor for a complete medical consultation.
Retain the services of a personal injury lawyer.
Contact Us to Find Out How We Can Help
If you have sustained injuries as a result of a bicycle accident, you have the right to hold the guilty party accountable. Our skilled bicycle accident attorneys at West Coast Trial Lawyers can help you recover compensation for the losses you have suffered, including medical bills, property damage, lost wages, and pain and suffering from your injury. 
Contact us today by calling 213-927-3700 or filling out our contact form to schedule a free consultation with our experienced, caring and compassionate legal team.


They know what they're doing, very well. Not only did I not make a single phone call from the day I hired them, but I also received calls from their case managers and paralegals who want to make sure my treatment was going well. They whole team took care of me. Thank you WCTL for taking full responsibility of my case and getting me an amazing settlement.


I can say with confidence that this team is the best in the business. . . . Dean took the time to really listen and hear me out. He assured me that he was going to move mountains because he believed in me, and he ended up doing just that. I've never met a more focused and passionate attorney in my life. If you're looking for a firm that treats its clients with the utmost respect and care, calling WCTL is a no-brainer. I wouldn't think twice about working with them again in the future.