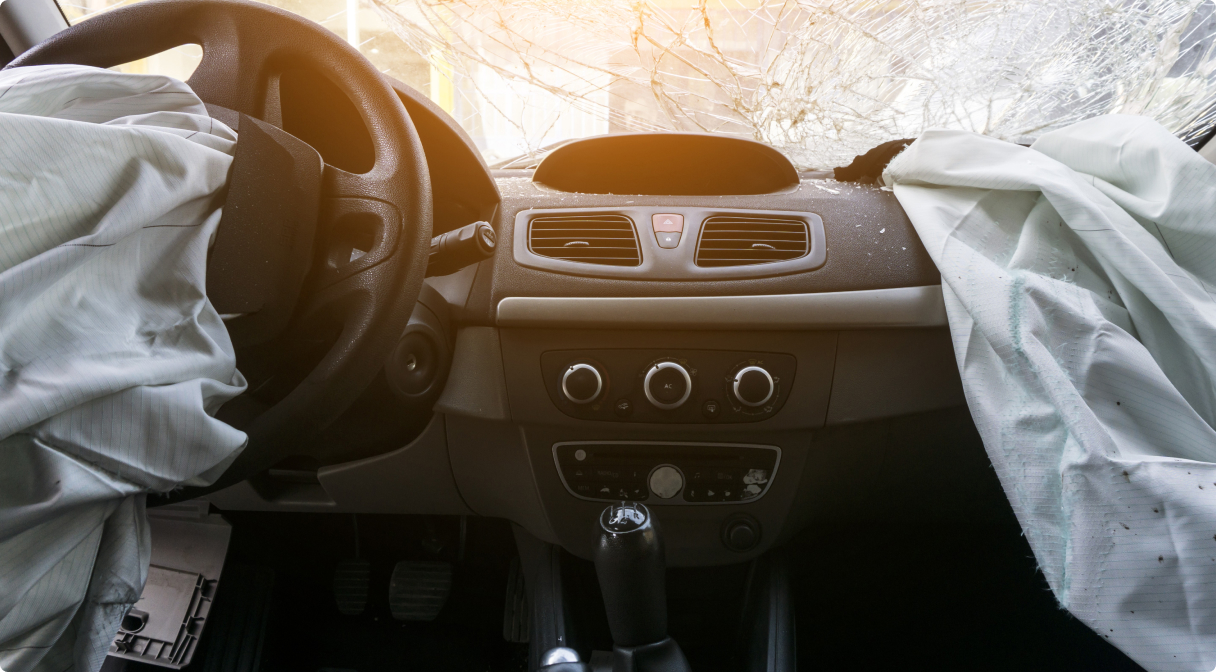 What to Do After a Bicycle Accident
7 Crucial Steps to Take After a Bicycle Accident in 2022
While bicycling is a great form of exercise and a wonderful mode of transportation, a bicycle accident can be a very serious, life-changing event. Even though you can't predict when or if a crash is going to happen, you should make sure that you are prepared and know what to do. Taking the appropriate steps in the aftermath of a bicycle accident can go a long way in protecting your legal rights and helping you obtain full compensation for damages.
Our skilled bicycle accident attorneys at West Coast Trial Lawyers have years of experience helping victims recover the compensation they need to get their lives back on track after an accident. Our lawyers are caring and compassionate professionals who understand the difficult challenges that lie ahead. 
Victims of a bicycle accident are welcomed to contact our 24/7 legal team. To schedule a free consultation, please reach out to us by calling 213-927-3700 or filling out our quick contact form.
7 Steps to Take After a Bicycle Accident in 2022
To help protect you and maximize your chance of achieving an optimal outcome in your case, we have outlined seven steps you should take after a bicycle accident:
Remain at the Scene of the Accident. The first thing you should do is to stay put and make sure that everyone is okay. Even if no one appears to be hurt or you believe that your injuries are minor, you should never leave the scene of an accident until the police arrive.
Contact the Police. If anyone is injured, call 911 immediately. You should also ask the police to make an official report of the bicycle accident. Because some law enforcement agencies have a policy of not taking a report unless someone is injured, you need to make certain that you convey all injuries, no matter how minor, to the officers. You should also ensure that you receive the traffic accident information card with the accident report number so that our firm can secure a copy of the police report.
Gather Information From the Driver and Witnesses. If you were involved in an accident with a bicyclist, you should get their contact information. If you got into a collision with a driver, then you should get their license plate number along with their contact and insurance information. It is also ideal to get a witness's personal information. You will need to gather as much evidence as you possibly can to strengthen your insurance claim. 
Document the Accident and Take Pictures. If possible, write down everything you can remember about the accident, including what happened, the time and location of the impact, and the weather and road conditions. If you have access to a cell phone or camera, you should take pictures of the scene of the crash along with the damages done to your bike, your equipment, and the vehicle(s) involved in the collision.
Seek Medical Attention. Even if your injuries seem minor, you should be checked out at the hospital or in a doctor's office as soon as possible after the accident. Injuries often do not become apparent until days or weeks after a collision. Your healthcare provider will make a complete medical record of your injuries, which will be used as a source of evidence for the damages you are suffering from. 
Watch What You Say. While you may be flooded with emotions, it is important to watch what you say at the scene of the crash and elsewhere. You should never apologize or suggest who may be at-fault for causing the accident. Remember, any statements that you make can be used against you later on. 
Get the Help of a Lawyer. One of the biggest mistakes a bicycle accident victim will make is attempting to handle the case on their own. Bicycle crashes often involve complex causation and damages that are best handled by an experienced bicycle accident attorney. It is important to speak to a qualified attorney before you report to your insurer or provide any statements to the other party's insurance company. Your attorney will help you take the right steps to increase your chances of getting maximum compensation for your damages.
West Coast Trial Lawyers Is Here to Help
If you have sustained injuries as a result of a bicycle accident, you have the right to hold the guilty party accountable. Our skilled bicycle accident attorneys at West Coast Trial Lawyers can help you recover compensation for the losses you have suffered, including medical bills, property damage, lost wages, and pain and suffering from your injury. 
Contact us today by calling 213-927-3700 or filling out our contact form to schedule a free consultation with our experienced, caring and compassionate legal team.


They know what they're doing, very well. Not only did I not make a single phone call from the day I hired them, but I also received calls from their case managers and paralegals who want to make sure my treatment was going well. They whole team took care of me. Thank you WCTL for taking full responsibility of my case and getting me an amazing settlement.


I can say with confidence that this team is the best in the business. . . . Dean took the time to really listen and hear me out. He assured me that he was going to move mountains because he believed in me, and he ended up doing just that. I've never met a more focused and passionate attorney in my life. If you're looking for a firm that treats its clients with the utmost respect and care, calling WCTL is a no-brainer. I wouldn't think twice about working with them again in the future.