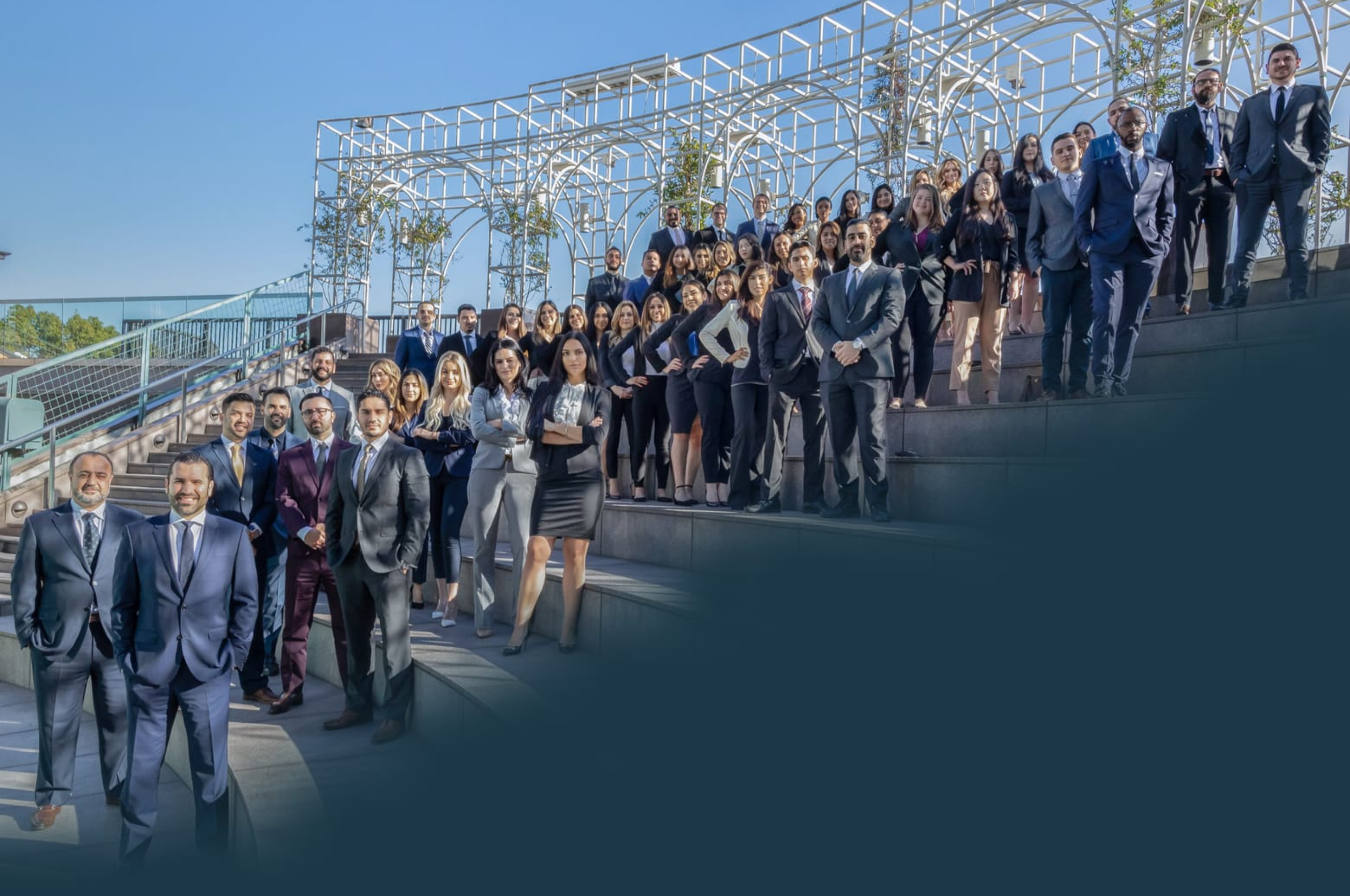 Newport Beach Personal Injury Lawyer
Are You a Victim of Personal Injury? West Coast Trial Lawyers Is Here to Help
When you have suffered serious injuries in Newport Beach, and you do not know how to cover your costs or make the liable party pay for their actions, you need a trusted legal advocate on your side. Reach out to an experienced Newport Beach personal injury lawyer at West Coast Trial Lawyers to find out what your next steps should be. With our firm by your side, we can hold the culpable party accountable and secure the compensation you are entitled to. Schedule your free consultation today by calling
213-927-3700
or completing our
quick contact form
.
Types of Personal Injury Cases We Handle
At West Coast Trial Lawyers, we are equipped to take on a wide variety of personal injury cases. When someone else's negligence is the cause of your injuries, you have the right to hold them accountable to the fullest extent of the law. Some of the more common types of personal injury cases our firm is prepared to take on include:
These are only a few of the more common types of cases our personal injury lawyers in Newport Beach handle. If you have been involved in another type of accident or event that caused you significant injury, reach out to our office to find out whether you have grounds for a claim against the liable party.
Common Injuries to Sue for in Newport Beach
One of the top reasons injury victims in Newport Beach do not contact a lawyer for help is because they have concerns that their injuries are not severe enough to pursue legal action. However, it is important to remember that the type of injury you are diagnosed with will not determine whether you have grounds for a personal injury claim. Instead, your attorney will look to other factors to determine whether you have an opportunity to move forward with insurance and civil claims. However, there are some types of injuries seen in Newport Beach accidents, incidents, and events more frequently than others. Some of these include:
Traumatic brain damage
Spinal cord injuries
Head injuries
Neck injuries
Back injuries
Concussion
Paralysis
Loss of limbs
Post-traumatic stress disorder (PTSD)
Broken and fractured bones
Internal bleeding
Organ failure
If you have been dealing with another type of injury that was not listed above, you may still have the right to move forward with your personal injury claim in Newport Beach. You can explore your legal options further when you contact an attorney to discuss your injuries and damages in further detail.
Do You Have Grounds for a Newport Beach Personal Injury Claim?
Now that you know the type of injury you were diagnosed with does not necessarily impact whether you have the right to pursue a case, you may be wondering what does influence your ability to move forward with a Newport Beach personal injury claim. There are two key factors you need to consider when wondering whether you have grounds for insurance or civil claims. These include:
Whether someone is or could be responsible for causing your injuries or the accident you were involved in
Whether your injuries have had a considerable impact on your life or are expected to negatively influence your life in the future
It may not always be clear what options are available to you. When you are not sure whether you have grounds for a claim, the best thing you can do is reach out to a personal injury attorney in Newport Beach to discuss your circumstances. Speaking with a personal injury lawyer is free. There is no risk in reaching out to a legal professional to find out how you could get justice for your injuries.
What Our Experienced Newport Beach Personal Injury Attorney Can Do for You
1) Protect Your Legal Rights: A personal injury attorney at West Coast Trial Lawyers will take care of all the details and paperwork that go into filing a personal injury claim. We will build a strong case in your favor and tirelessly advocate on your behalf. Most importantly, we will make sure that you don't do or say anything to the insurance companies and other parties involved in your claim that may be detrimental to its success. 2) Guide You Through the Legal Process: Your personal injury attorney is completely dedicated to your case. He or she will answer your questions and patiently guide you through every stage of the legal process. He or she will also explain your options and will provide you with all the information you need to make the best decisions for you and your loved ones. An experienced and dedicated attorney is always available to reassure you and make sure you understand the legal process. 3) Recover All Avenues of Compensation: Your dedicated Newport Beach personal injury attorney will assess your case and aggressively pursue all damages available to you. In addition to damages for your past and future medical bills, you may be entitled to compensation for past and future lost wages, loss of earning capacity, pain and suffering, emotional distress, and all other costs associated with your injuries. 4) File a Lawsuit in Court, if Necessary: Most of our cases are resolved without the need for litigation. However, litigation may be in your best interest. In these cases, we will present a strong and persuasive case to the judge or jury to help get you the maximum compensation you deserve.
Steps to Take After an Accident in Newport Beach
After your Newport Beach accident, you may be feeling scared, confused, and unsure of what to do next. The first steps you take following your accident could have a significant impact on that only your ability to move forward with your personal injury claim but the amount of compensation you could be awarded. With that in mind, here is a general idea of what you should do following an accident in Newport Beach:
If you notice any injuries or damages, contact emergency services.
If you are able to, begin to document the scene by obtaining witness contact information and statements, photos of property damages and your injuries, and make a note of any nearby homes or businesses that may have caught the incident on camera.
Once emergency responders arrive, be sure to obtain a medical evaluation to rule out any invisible injuries and reduce the defense's opportunity to claim your injuries were caused by another event.
After your healthcare providers have deemed you stable, it is time to start working on your case by reaching out to a Newport Beach personal injury attorney to discuss liability, damages, and your legal options going forward.
Avoid These Mistakes During a Lawsuit
Once you are in the process of filing a personal injury claim against the party at-fault, you will be expected to monitor your words carefully to ensure you don't say anything that may harm your case. Here are some words and actions that you should avoid doing:
Speak about your case to anyone besides your Newport Beach accident attorney that is assigned to you.
Ignore medical care recommendations offered by the physician.
Use social media to expose details about your case. This includes posting pictures relating to your case.
Accept follow requests from people you do not know in real life, specifically those that have sent a request after you have started the process of filing a personal injury claim.
Contact the at-fault party.
Speak to the insurance company and have the conversation recorded.
Make your social media accounts public.
Make agreements to settlement offers that do not include all damages.
How Insurance Claims Work
Dealing with the insurance company is one of the most important elements of the majority of personal injury claims in Newport Beach. Although there are cases where the liable party will not be protected by an insurance provider, more often than not, one of the top ways injury victims recover compensation for their damages is through an assurance settlement. California is a fault state for insurance purposes, so you will more than likely file a claim with the liable party's insurance provider following your accident. However, the insurance claims and negotiations processes are far from easy.
What to Expect From the Insurance Company
Insurance companies may seem as though they are on your side. In fact, some insurance companies have even been so bold as to use claims of being on your side as part of their advertising and marketing efforts. Sadly, insurance companies are not on your side. They care about their profits above all else. Every time they payout on a claim, they are going to lose money. As you can imagine, this means insurance adjusters are responsible for reducing this profit loss wherever possible. Insurance adjusters have been known to engage in bad faith denials, make insultingly low settlement offers, and even manipulate statements given to them by well-intending claimants, placing unwarranted fault on them. Since California is a comparative fault state, the liable party could reduce their profit loss if the injury victim shares liability for their accident or resulting injuries. Insurance companies attempt to capitalize on this to protect their own profit loss. Fortunately, your attorney will be ready to negotiate with the insurance company and ensure fault is appropriately assessed in your Newport Beach personal injury claim.
How Insurance Settlement Claims Are Paid
If you thought you were going to be able to recover the conversation you were entitled to through an insurance settlement alone, you may be shocked to discover this is not the case. Although there are some instances in which injury victims can recover full conversation for their damages through an insurance claim, this is rare. Insurance companies are only required to cover damages up to the limits of their policyholder's claim. When your damages exceed these limits, the insurance company will not be required to cover the access. It is also important to note that insurance companies do not compensate injury victims for every single loss. The type of insurance coverage purchased will determine what damages the injury victim can recover through an insurance claim. For example, if your injuries were caused in a car accident, the liable driver should have purchased a minimum of $15,000 in bodily injury liability coverage under California auto insurance requirements. This covers only your medical expenses as they relate to the injuries you sustained in the collision. If your medical expenses exceed $15,000, the insurance company is still only required to compensate you up to that $15,000 limit. Any remaining losses you are not able to secure through an insurance settlement can be sought after through a Newport Beach personal injury lawsuit against the liable party.
Available Damages After an Accident in Newport Beach
Once the plaintiff is able to prove that the defendant has breached their duty of care, they will be entitled to receive compensation for their losses. This includes being granted economic and non-economic damages. Economic damages are intended to compensate a plaintiff for losses that a dollar amount can readily be attached to. It is calculated by determining the amount of out-of-pocket losses an aggrieved individual has or will expect to incur as a result of their injuries. Examples of economic damages include loss of earning capacity, medical bills, and lost wages. Non-economic damages are essentially intended to cover losses that are thought of as subjective and will not necessarily cover out-of-pocket losses. Non-economic damages may include compensation for emotional distress, pain and suffering, and loss of enjoyment of life. Punitive damages are also another form of compensation that may be awarded to the plaintiff. This type of damage is intended only when a defendant's behavior is especially harmful. It is awarded at the court's discretion and will vary depending on the specific circumstances of a case.
California Statute of Limitations for Personal Injury Claims
Under California law, if you are going to pursue a personal injury lawsuit, your claim must be filed before the statute of limitations expires. This means when you have been involved in an accident or incident in Newport Beach, you will have only two years to get your claim file before the statute of limitations runs out. If the statute of limitation expires before you have had an opportunity to pursue your case, you will have, unfortunately, lost your chance to have your case heard in the Newport Beach civil courts. Two years may seem far away. However, the sooner your attorney gets started on your case, the better. There may be time-sensitive evidence your attorney could use to prove liability in your case. However, if you wait to get a lawyer on your side, this evidence may be lost.
Newport Beach Personal Injury FAQ
Personal injury claims in Newport Beach are often confusing. When you are still recuperating from your injuries, you may have no idea what your next steps should be, how the claims process works, or what to expect from your case. We have answered some of the most frequently asked questions regarding personal injury claims below. If you have additional questions we did not cover here, do not hesitate to contact our office to discuss details of your case.
How Much Does It Cost to Hire a Lawyer?
The cost of hiring an attorney can vary depending on the details of your case. However, when you work with a reputable personal injury lawyer at West Coast Trial Lawyers, you can hire a lawyer on contingency. This means you will not be expected to cover any out-of-pocket costs or pay any attorneys fees unless or until we recover compensation in your Newport Beach personal injury claim. You can learn more about how contingency agreements work when you contact our office for a free consultation.
Should I Accept the Insurance Company's Offer?
You should never accept an offer from the insurance company without reviewing the details with your attorney. Remember, insurance companies are advantageous and will look for opportunities to reduce their profit loss. If the insurance company has made you an offer, it is quite possible your case is worth significantly more.
What Happens if My Child Is Injured?
There are many misconceptions as to what legal options may be available to children who are injured in an accident in Newport Beach. However, children have the same right to compensation that adults do when someone else is responsible for causing their injuries. With help from a personal injury lawyer, you can advocate for your child's right to maximum compensation for their damages.
Contact a Personal Injury Lawyer in Newport Beach for Help Today
If you are a victim of an accident, you may be entitled to receive compensation for your losses. At West Coast Trial Lawyers, our Newport Beach personal injury attorneys are available 24/7 to offer legal assistance. We will work tirelessly helping you get the justice and compensation you deserve. To schedule a no-cost, risk-free consultation at our Newport Beach personal injury law firm, please contact us by calling
213-927-3700
 or completing our
contact form.


They know what they're doing, very well. Not only did I not make a single phone call from the day I hired them, but I also received calls from their case managers and paralegals who want to make sure my treatment was going well. They whole team took care of me. Thank you WCTL for taking full responsibility of my case and getting me an amazing settlement.


I can say with confidence that this team is the best in the business. . . . Dean took the time to really listen and hear me out. He assured me that he was going to move mountains because he believed in me, and he ended up doing just that. I've never met a more focused and passionate attorney in my life. If you're looking for a firm that treats its clients with the utmost respect and care, calling WCTL is a no-brainer. I wouldn't think twice about working with them again in the future.