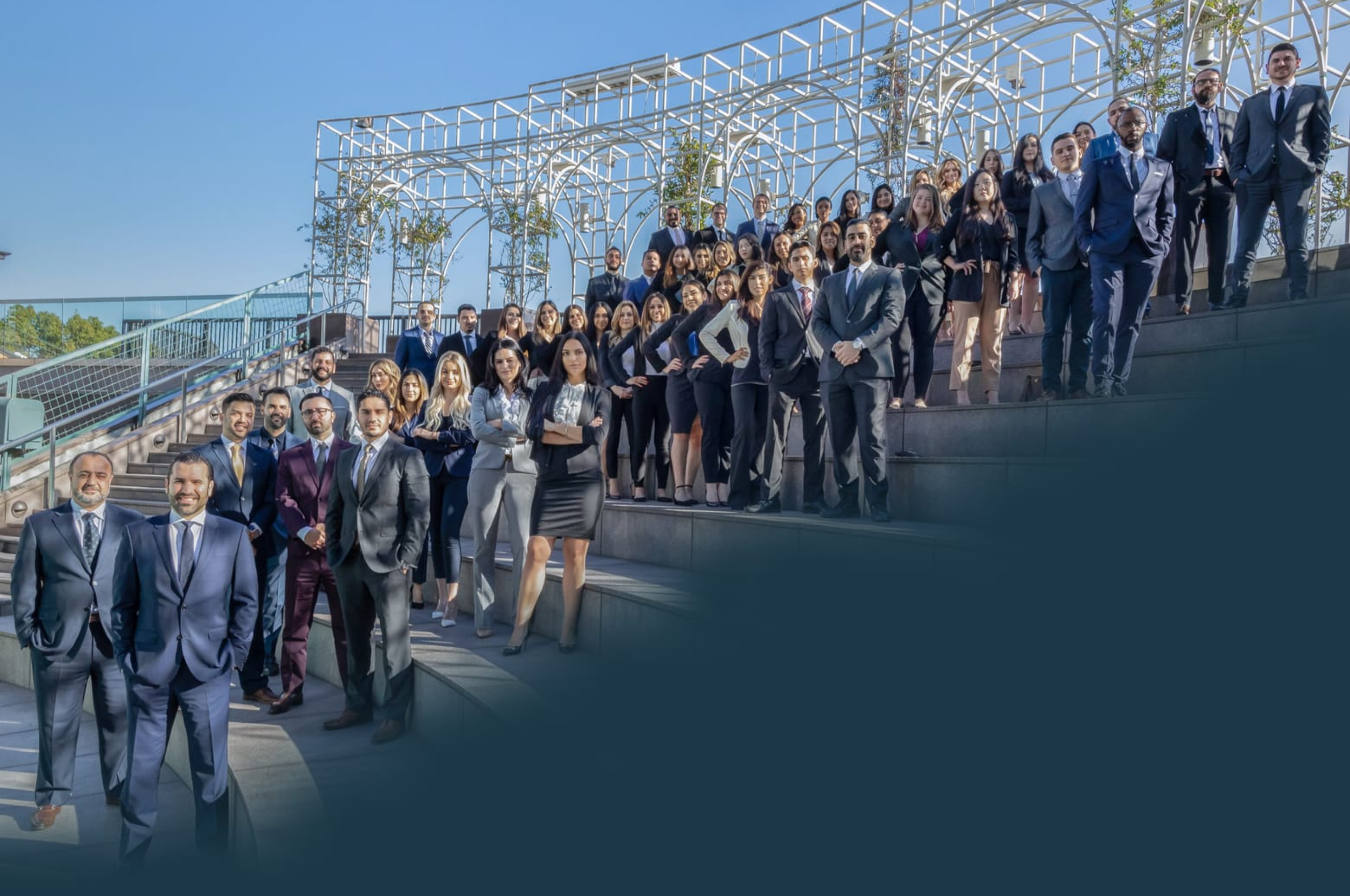 Newport Beach Car Accident Attorney
Get Legal Insight From Our Experienced Newport Beach Car Accident Attorneys on How to Handle a Car Accident Claim
Car accidents can happen when you least expect it to. You could be a safe and cautious driver that follows the rules of the road, however, you can still get into a car accident due to negligent actions committed by another driver. Common factors that have contributed to the cause of reckless driving include speeding, driving while under the influence, texting and driving, and disobeying traffic lights or signs. 
Victims of a car accident are entitled to file a personal injury claim against the driver at-fault for injuries and damages. At West Coast Trial Lawyers, our Newport Beach car accident attorneys are available 24/7 to offer legal assistance. With our track record of winning more than $1 billion in settlements for our clients, we are confident that we will deliver a good outcome to your case.
Please do not hesitate to contact us by calling (949) 822-9593 or emailing [email protected] to schedule a free, no-obligation consultation at our Newport Beach personal injury law firm.
Determining Liability in a Car Accident
Determining liability in a car accident can be difficult in California, especially if more than one party was involved. Generally, any party that contributed to any amount of negligence directly to the accident can be held accountable for injuries, as well as damages.
Negligent behavior is unacceptable. Every driver has a duty of care while behind the wheel. This means that all drivers are legally responsible for using reasonable care while operating a vehicle. They must be mindful of pedestrians, bicyclists, and other motorists.
If you were injured by another driver, you are expected to show proof that the driver's negligence was the cause of your injuries. The legal standard for negligence in the state of California will consider the following three elements:
The defendant owed the plaintiff a duty of care,
The defendant breached his or her duty of care through negligence, and
The defendant's negligence was the primary cause of the injuries sustained.
Gathering Evidence for Your Claim
Prior to submitting a claim, you will need to include important documentation that will support your claim. The more convincing evidence you have, the stronger your case will be. Below, we have created a list of essential documents or images that will be needed to help increase your chances of acquiring fair compensation.
Obtaining the other party's information. You will need to ask the other party for their driver's license details, license plate numbers, contact information, and insurance information.
Taking photographs and/or video footage. After the accident, if possible, try to take pictures or video footage of your injuries, damages, and the location of where the accident took place. 
Getting witness information. If a witness is nearby, you should ask for their consent to acquire their contact information. Remember, witness testimonies can greatly support your claim.
Requesting a copy of the official police report. If a police officer was present, you should ask for a copy of the official police report. This document will also help support your claim.
Requesting medical records. It is important for accident victims to visit a doctor or hospital to get their injured area checked. Any visits that are connected with the accident will be saved on file and can be used as evidence that you were, in fact, injured.
Recording your perspective. Jot down your perspective of the accident in a journal or diary. Do not forget to include the date and time of when the event took place.
Why Should I Hire a Car Accident Attorney?
Taking on a car accident claim can be quite complex, especially if it is your first time dealing with insurance carriers and the legal system. Your car accident attorney will be on your side to help answer your questions and guide you through the process of filing a personal injury claim. They will also outline your options and provide you with information that will help you make good decisions.
If you are planning on dealing with insurance carriers on your own, it could be challenging and risky. An experienced car accident attorney will be more familiar with how an insurance company operates and will negotiate with them to ensure you get a fair settlement amount that will help cover your economic and non-economic damages. Your attorney will also make certain that you don't do or say anything to the insurance companies or other parties involved in the case that may damage your claim. 
While most car accident claims can be successfully negotiated outside of court, there are times when litigation may be in your best interest. In these situations, your attorney will present a strong and persuasive case to the judge or jury to help you get the compensation you deserve for your damages and injuries.
Available Damages for a Car Accident
If you are a victim of another driver's negligent driving, or were in a car accident that was not your fault, you may be entitled to file a personal injury claim. If successful, you may be granted recoverable compensation, including economic and non-economic damages. 
Economic damages are intended to compensate a plaintiff for losses that a dollar amount can readily be attached to. It is calculated by determining the amount of out-of-pocket losses an aggrieved individual has or will expect to incur as a result of their injuries. A few examples of economic losses include loss of earning capacity, medical bills, and lost wages.
Non-economic damages are essentially intended to cover losses that are thought of as subjective and will not necessarily cover out-of-pocket losses. This may include compensation for emotional distress, pain and suffering, and loss of enjoyment of life.
The third type of damages a California court may award are known as punitive damages. Punitive damages are awarded in addition to compensatory damages. It is designed to punish and deter malicious and reckless wrongdoings. You may be entitled to punitive damages against someone who intentionally harmed you, or acted with gross-negligence, such as drunk driving, an intentional collision, or a hit and run. 
West Coast Trial Lawyers Is Here to Help
If you have sustained injuries in a car accident as a result of someone's negligence or deliberate acts of malice, you have the right to hold the guilty party responsible for your losses. A Newport Beach car accident attorney at West Coast Trial Lawyers will help you recover compensation for the losses you have suffered, including medical bills, property damage, lost wages, and pain and suffering.
Reach out to us today by calling (949) 822-9593 or emailing [email protected] to schedule a free consultation with our experienced, caring, and compassionate legal team. 


They know what they're doing, very well. Not only did I not make a single phone call from the day I hired them, but I also received calls from their case managers and paralegals who want to make sure my treatment was going well. They whole team took care of me. Thank you WCTL for taking full responsibility of my case and getting me an amazing settlement.


I can say with confidence that this team is the best in the business. . . . Dean took the time to really listen and hear me out. He assured me that he was going to move mountains because he believed in me, and he ended up doing just that. I've never met a more focused and passionate attorney in my life. If you're looking for a firm that treats its clients with the utmost respect and care, calling WCTL is a no-brainer. I wouldn't think twice about working with them again in the future.