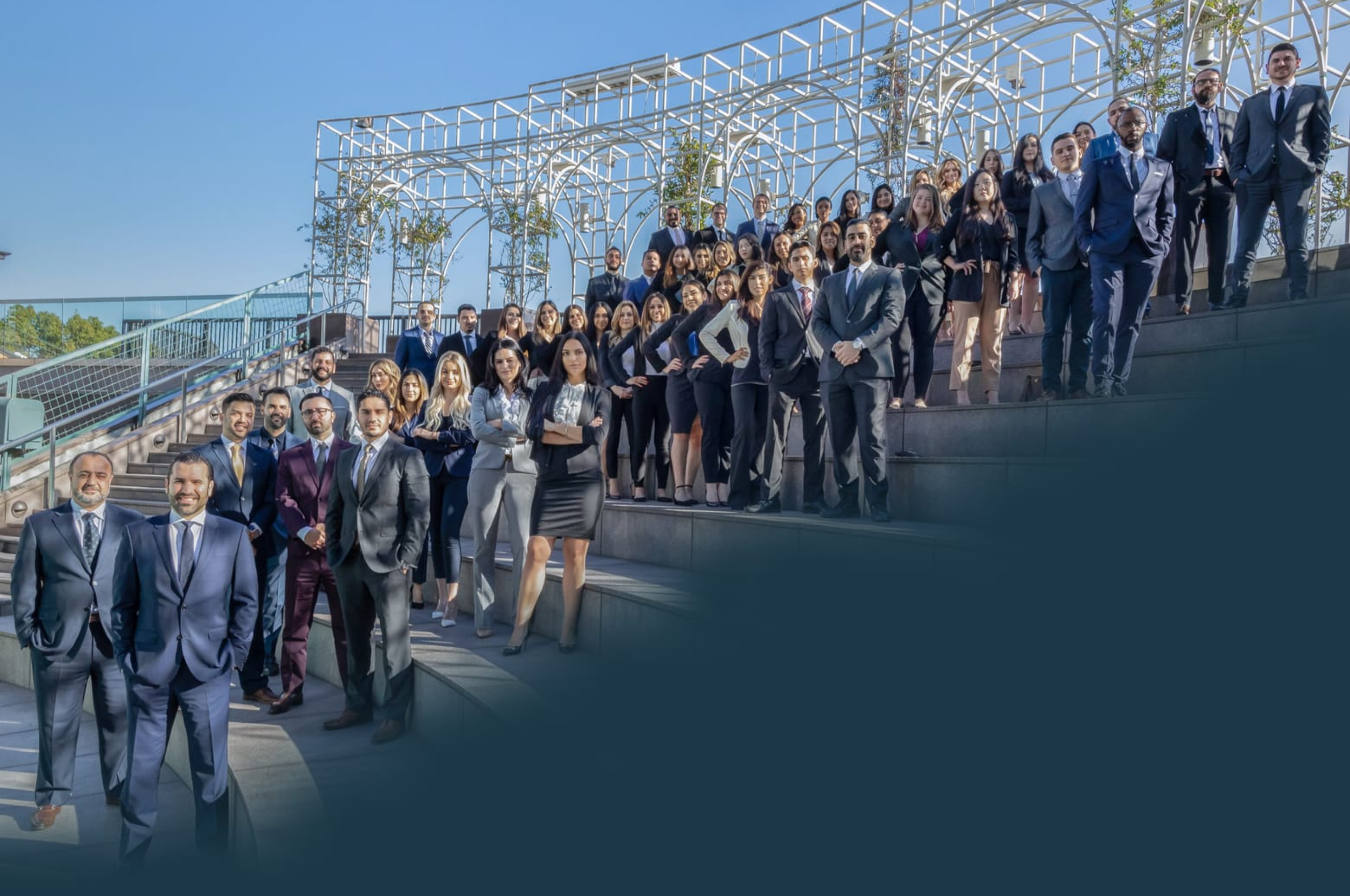 Newport Beach Motorcycle Accident Attorney
What Are Some Common Types of Motorcycle Accidents? Are There Any Safety Tips That Will Help Reduce the Chances of Getting Involved in One?
 Riding a motorcycle can be dangerous, so why do people like them so much? Well, the vehicle does provide some features that captivate the attention of many. A motorcycle offers eco-friendly quantities, easy parking, cost and fuel efficiency, and the ability to quickly travel through traffic. It also has built-in speed that many motorcyclists are often seen taking advantage of in order to feel a sense of adrenaline or to get out of traffic as soon as they possibly can. 
Nonetheless, a motorcycle still poses a threat to a person's safety. The vehicle does not provide any sort of protection that will help prevent the motorcyclist from enduring severe injuries. According to the National Highway Traffic Safety Administration (NHTSA), per vehicle miles traveled in 2019, motorcyclists were 29 times more likely than passenger vehicle occupants to die in a traffic collision. They were also 4 times more likely to suffer an injury. 
Other than lack of protection, a motorcycle's speed has also been a common issue that has affected the safety of its riders. A majority of motorcycle accidents in Newport Beach have been caused by speeding motorcyclists. As motorcyclists continue to exceed speed limits on roads and highways, they are putting themselves, along with others, in danger of getting involved in a motorcycle accident.
Those who have been in a motorcycle accident due to the negligence of another party may be entitled to file a personal injury claim. At West Coast Trial Lawyers, our experienced Newport Beach motorcycle accident attorneys are available 24/7 to offer legal assistance. With our track record of recovering more than $1 billion in settlements for our clients, we are confident that we will deliver a good outcome to your case.
To schedule a free, no-obligation consultation at our Newport Beach personal injury law firm, please contact us by calling (949) 822-9593 or emailing [email protected].
Common Types of Motorcycle Accidents 
Motorcyclists are expected to follow the rules of the road to ensure that Newport Beach roads remain safe for motorists, bicyclists, and pedestrians. However, motorcyclists have been found to perform actions or have been involved in other scenarios that have gotten them into a motorcycle accident. This includes the following:
A majority of motorcyclists are often found speeding. This can be very dangerous as it can make it difficult for a motorcyclist to react on time to any vehicles or paths ahead of them. For example, a motorcyclist is speeding on the freeway and is headed towards a sharp curve. Since the motorcycle is traveling at high speeds, it will be difficult for a motorcyclist to make a proper turn. As the motorcyclist approaches a wall that divides both sides of traffic, they are unable to make a full turn, thus crashing straight into the wall. Injuries for this type of accident may be severe. 
Abrupt stops from vehicles ahead also have contributed to motorcycle accidents. As discussed before, motorcyclists who speed will not have enough time to react to obstacles ahead. If a vehicle is seen abruptly stopping or turning, a speeding motorcyclist is likely to slam into them.
In California, lane splitting is permitted, however, a motorcyclist must perform this action with extra caution. Riding in between two vehicles can be risky as either driver could be completely unaware of a motorcyclist nearby. For safety reasons, it is expected for a driver to carefully observe their surroundings prior to making any decisions to ensure that they are not going to endanger another motorist or bicyclist. 
Drivers who have parked their vehicle on a curb must check their surroundings to ensure that no vehicles or people are next to them. If not, then they could slam their car door directly onto a motorist, such as a motorcyclist. This could cause some serious injuries if the car door was violently opened, or if the motorcyclist was going at high speeds. 
Faulty motorcycles can trigger a motorcycle accident as they can cause a motorcyclist to lose control of their vehicle or have unresponsive parts that are needed to prevent the motorcyclist from crashing into objects, such as a vehicle, tree, or light post. 
Poor road conditions, such as potholes, cracked pavements, or debris, are capable of affecting a motorcyclist's control over their vehicle. Riding over either of these road hazards could cause the motorcyclist to fall off of their vehicle, which will likely result in serious injuries.
It is illegal to operate a vehicle while under the influence of drugs or alcohol in California. Alcoholic drinks and substances have the ability to tamper with your mind and affect your vision. This can greatly impact your driving or riding skills and make it more likely for you to get involved in an accident since you are not fully aware of the actions you are committing. 
Many people are captivated by the features a motorcycle offers, such as its built-in speed and overall appearance. However, not many people consider taking proper steps and precaution, when it comes to learning how to ride a motorcycle. Inexperienced riders will often find themselves making mistakes as they try to learn how to operate the vehicle. Unfortunately, during this process, many motorcyclists have made errors that have resulted in motorcycle accidents.
It is required for motorists to make signals to notify others of where they are planning to go. If a motorcyclist performs improper lane changes by switching lanes without making any signals, or does not scan their surroundings, they will likely crash into another vehicle. For example, a motorcyclist is attempting to change lanes to avoid staying in slow-moving traffic. The motorcyclist does not make a left turn signal to notify drivers from behind of where they are trying to go. As the motorcyclist is changing to the left lane, a vehicle from that particular lane is seen driving at a high speed and collides with the motorcyclist.
Safety Tips for Motorcyclists
Below, we have created some safety tips that we believe would reduce the likelihood of a motorcycle accident or would protect a motorcyclist from sustaining moderate to severe injuries after a motorcyclist accident.
You should always wear safety gear when going out for a ride. This includes having on a helmet, goggles, gloves, boots, long pants, and a jacket. Having these on can protect you from sustaining a traumatic brain injury (TBI), road rash, cuts, or facial fractures. 
In California, it is required for a motorcyclist to obtain a motorcycle license. To get a motorcycle license, you will need to be trained and educated on what a motorcycle is and how it works. Once you complete all of your requirements, you will gain a lot more knowledge and experience, which should make it easier for you to know how to properly operate a motorcycle.
Avoid riding a motorcycle while you are under the influence of drugs or alcohol. Alcohol will tamper with your sense of awareness and vision, which can greatly affect your riding skills. Not only will you be putting yourself in harm's way, but you will be risking the lives of others as well over your selfish decisions.
You should always keep your motorcycle in good condition. Before going out for a ride, you should inspect your motorcycle to make sure that everything appears intact. Once you have confirmed that your vehicle is safe to use, you can take it out for a ride without having the fear that something could go wrong. 
Share the road with others. Do not try to occupy two lanes at the same time or cut off vehicles in a slow-traffic area. You could risk getting hurt by a vehicle that is making a lane change or turn. If you are in need of changing lanes, you must carefully analyze your surroundings to make sure that it is safe enough to do. 
You should keep an eye out for road hazards. Potholes, cracked pavements, and debris have been known to cause a motorcyclist to lose control over their vehicle. 
Know your capabilities. You should have an idea of what your limits are. Do not try to push yourself into doing something that you know you would not be able to handle well. 
Follow the rules of the road. California has established motorcycle laws for a reason, and that is to keep you, along with others near you, safe. Always make sure to provide a duty of care to others. 
West Coast Trial Lawyers Is Here to Help
If you have sustained injuries in a motorcycle accident as a result of someone's negligence or deliberate acts of malice, you have the right to hold the guilty party responsible for your losses. A Newport Beach motorcycle accident attorney at West Coast Trial Lawyers will help you recover compensation for the losses you have suffered, including medical bills, property damage, lost wages, and pain and suffering.
Reach out to us today by calling (949) 822-9593 or emailing [email protected] to schedule a free consultation with our experienced, caring, and compassionate legal team.


They know what they're doing, very well. Not only did I not make a single phone call from the day I hired them, but I also received calls from their case managers and paralegals who want to make sure my treatment was going well. They whole team took care of me. Thank you WCTL for taking full responsibility of my case and getting me an amazing settlement.


I can say with confidence that this team is the best in the business. . . . Dean took the time to really listen and hear me out. He assured me that he was going to move mountains because he believed in me, and he ended up doing just that. I've never met a more focused and passionate attorney in my life. If you're looking for a firm that treats its clients with the utmost respect and care, calling WCTL is a no-brainer. I wouldn't think twice about working with them again in the future.