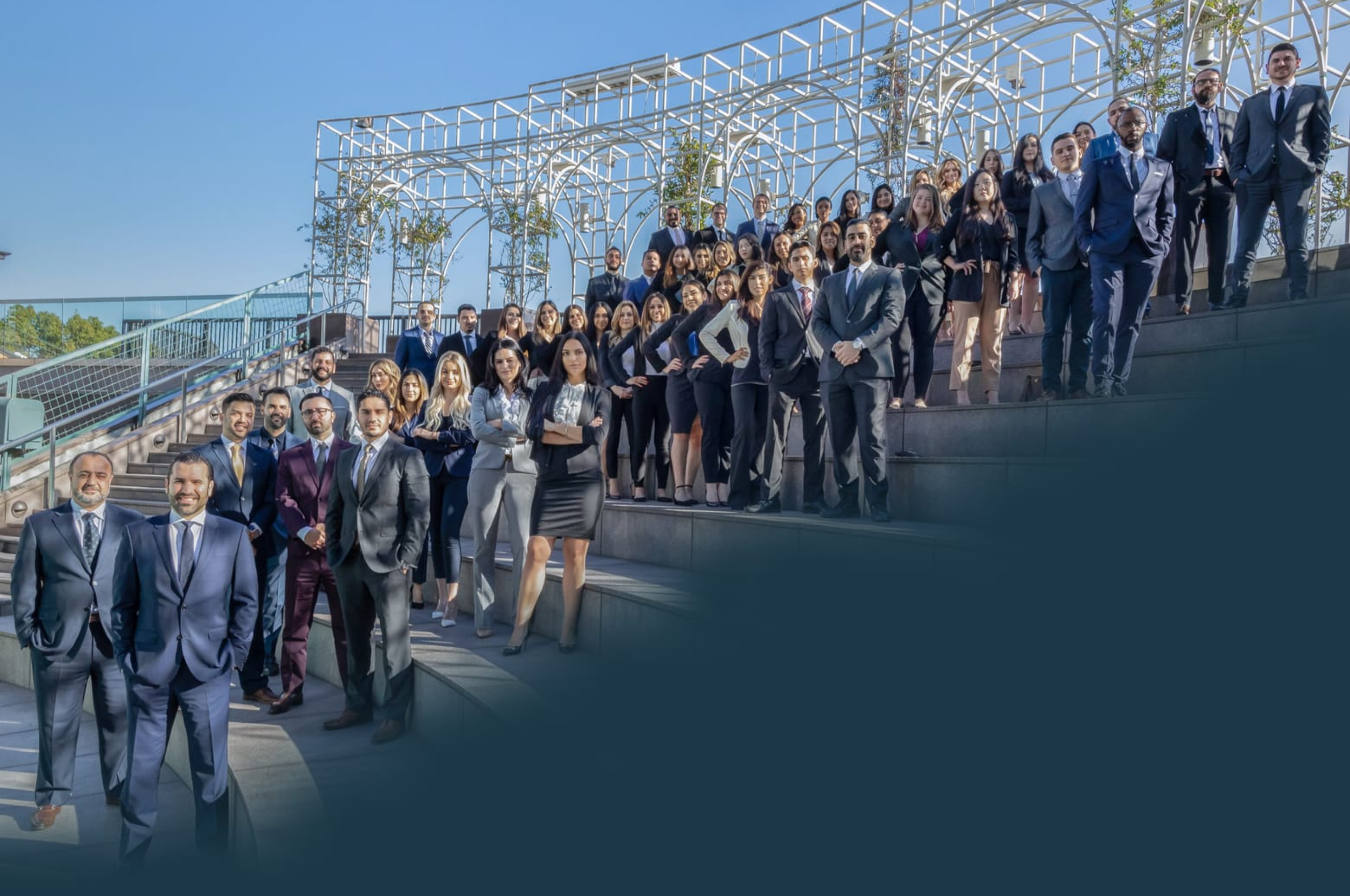 Newport Beach Bus Accident Attorney
What Types of Slip and Fall Accidents Typically Occur on a Bus? Who Can Be Held Accountable for Causing It?
The city of Newport Beach is no stranger to bus accidents. Common factors that have contributed to the cause of these bus accidents include the bus driver and negligent drivers. Under California law, it is required for all motorists to provide a duty of care to one another in order to prevent any serious or fatal accidents from occurring. Unfortunately, there have been circumstances where a negligent driver has decided to go against the rules of the road, such as going over a red light, which has resulted in a bus accident. 
Those who have been injured from a bus accident due to the negligence of another individual may be entitled to file a personal injury claim. It is encouraged for bus accident victims to seek the help of a personal injury attorney. At West Coast Trial Lawyers, our Newport Beach bus accident attorneys have over 60 years of collective legal experience in handling personal injury cases. Our legal team is available 24/7 to offer legal assistance. We will assess your case, guide you through the process of building up your claim, and negotiate with insurance companies to get you the compensation you deserve.
To schedule a free, no-obligation consultation at our Newport Beach personal injury law firm, please contact our 24/7 legal team by calling (949) 822-9593 or emailing [email protected]. 
Common Types of Slip and Fall Injuries
Slip and fall injuries may vary depending on the seriousness of the fall. Pain levels may range from minor, moderate, or severe. Common injuries include the following:
Cuts,
Bruises,
Broken bones,
Muscle strains,
Spinal cord injury,
Nerve injury,
Head or neck injury, or
Knee damage.
If you only sustained a minor injury, you should still consider getting your wound checked out by a doctor. The doctor will assess your wound to determine if you may need further medical treatment to have it recover. They may also recommend taking some over-the-counter medication to help soothe or heal your wound. 
If your slip and fall accident left you with moderate or severe injuries, you should get yourself checked at the ER to receive immediate medical care. The doctor will run imaging tests to determine if you suffered any serious bone fractures or cuts that would require surgery or other forms of procedures. 
Your visit to the doctor or ER will be saved on file. Since insurance companies may question whether you actually suffered an injury from the fall, you can request medical records relating to the incident to use as proof that you were, in fact, injured. 
Determining Liability for a Slip and Fall Accident in a Bus
Determining liability for a slip and fall accident in a bus can be quite complex. You will have to take several factors into consideration in order to figure out who truly was the one that caused you to fall and hurt yourself. Potential parties that can be found at-fault for this type of incident include:
You. If you were under the influence of drugs or alcohol, you could have been experiencing vision issues or lack of stability. Without knowing where you are going or being fully aware of your surroundings, you could easily make yourself fall down. Another factor could be your shoes being untied. Walking around with your laces all over the place could make it more likely for you to step on it and fall down. 
The Bus driver. Inexperienced bus drivers may have a hard time navigating a large vehicle smoothly. This could cause passengers to sway back and forth quite often. Now, if a reckless bus driver is in control of a bus, they could get into an accident, which could result in passengers being violently thrown around.
Another passenger. Passengers must be aware of their surroundings when they are sitting or standing on a public transportation vehicle. They are expected to place their belongings next to them, and not in the middle of the hallway where it could easily cause another passenger to trip and fall down. Passengers should also keep their body parts, such as their legs, to themselves rather than having it extended onto the middle of the hallway where, again, they could make someone trip. 
It is encouraged for slip and fall accident victims to reach out to an experienced personal injury attorney who will assess their case in order to determine the at-fault party.
Statute of Limitations for Bus Accidents
In California, claims against public entities and other government-run transportation entities must be filed within six months from the initial date of the accident. Claims against non-government private parties and operators can be filed within two years from the initial date of the accident.
Handling the process of a bus accident claim on your own can be stressful. Many errors can be made throughout the process of filing a claim. It is highly recommended for those who have suffered an injury on the bus to hire an expert bus accident attorney. They will help you strengthen your claim, negotiate with your insurance company, and get you the compensation you deserve.
Available Damages
Damages are a type of monetary award that is determined by a court of law to help compensate an aggrieved individual for any losses or injuries sustained as a result of someone's negligence.
Economic damages are intended to compensate a plaintiff for losses that a dollar amount can readily be attached to. It is calculated by determining the amount of out-of-pocket losses an aggrieved individual has or will expect to incur as a result of their injuries. A few examples of economic losses include loss of earning capacity, medical bills, and lost wages.
Non-economic damages are essentially intended to cover losses that are thought of as subjective and will not necessarily cover out-of-pocket losses. This may include compensation for emotional distress, pain and suffering, and loss of enjoyment of life.
The third type of damages a California court may award are known as punitive damages. Punitive damages are intended as punishment and are only awarded when a defendant's behavior is especially harmful. It is relatively rare and, in fact, was only incorporated in 5 percent of all verdicts. Furthermore, there is no real set standard for calculating and awarding punitive damages. Punitive damages are awarded at the court's discretion and will vary depending on the specific circumstances of a case.
West Coast Trial Lawyers Is Here to Help 
If you were injured in a bus accident as a result of someone's negligence or deliberate acts of malice, you have the right to hold the guilty party responsible for your losses. A Newport Beach bus accident attorney at West Coast Trial Lawyers will help you recover compensation for the losses you have suffered, including medical bills, property damage, lost wages, and pain and suffering.
Reach out to us today by calling (949) 822-9593 or emailing [email protected] to schedule a free consultation with our experienced, caring, and compassionate legal team. 


They know what they're doing, very well. Not only did I not make a single phone call from the day I hired them, but I also received calls from their case managers and paralegals who want to make sure my treatment was going well. They whole team took care of me. Thank you WCTL for taking full responsibility of my case and getting me an amazing settlement.


I can say with confidence that this team is the best in the business. . . . Dean took the time to really listen and hear me out. He assured me that he was going to move mountains because he believed in me, and he ended up doing just that. I've never met a more focused and passionate attorney in my life. If you're looking for a firm that treats its clients with the utmost respect and care, calling WCTL is a no-brainer. I wouldn't think twice about working with them again in the future.