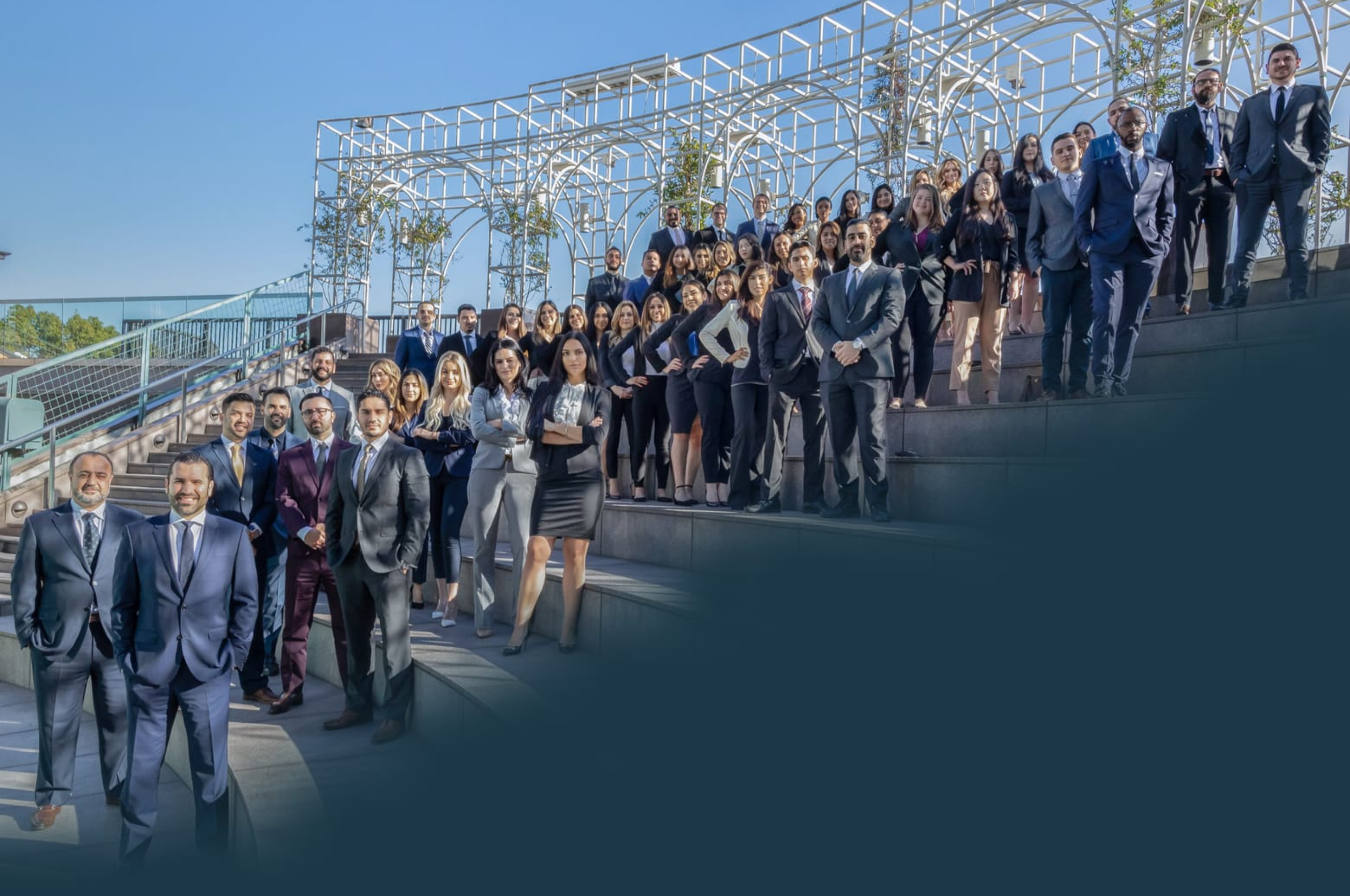 Newport Beach Scooter Accident Attorney
Here's What You Should Do After a Scooter Accident and Safety Tips You Should Consider Following to Reduce Your Chances of Getting Involved in Such an Accident
Shared e-scooter services, such as Bird and Lime, offer convenience and affordability by providing an e-scooter at several locations across a city. Many rely on e-scooters to travel to work or get to class on time. Even though shared e-scooter services offer  benefits to the public, it does come with a lot of downsides, which convinced Newport Beach to remove Bird e-scooters from the city. 
In 2018, residents of Newport Beach had voiced their concerns over people leaving Bird e-scooters on the sidewalk. Injuries are far more likely to occur with pedestrians who are walking on sidewalks that are filled with e-scooters left on the ground. This can be considered as a safety hazard as pedestrians can trip and fall at any given moment. 
Negligent e-scooter riders were also another major issue that the city was facing. Residents were spotting e-scooter riders on sidewalks with no helmets on. Even though helmets are not legally required for those who are 18 years old and older, it could be dangerous to have no protection on, especially if an e-scooter rider is found riding recklessly.
The city had taken all of these complaints into account and demanded to have all Bird e-scooters removed by midnight, otherwise, Bird would have faced a possible criminal prosecution or an administrative citation. Bird responded by releasing a statement agreeing to remove all e-scooters from Newport Beach. 
Residents are still permitted to have their own personal e-scooters to use, however, they are all obligated to follow the rules of the road. Those who choose to go against it will face legal repercussions, especially if they cause an accident that injures one or more people.
If you were a victim of an e-scooter accident in Newport Beach, you may be entitled to file a personal injury claim against the party at-fault. At West Coast Trial Lawyers, our experienced Newport Beach e-scooter accident attorneys are available 24/7 to offer legal assistance to e-scooter accident victims. We have won more than 5,000 personal injury cases and recovered over $1 billion in settlements for our clients. Due to our achievements, we have been ranked as one of the top personal injury law firms in Newport Beach.
To schedule a free, no-obligation consultation at our Newport Beach personal injury law firm, please contact our legal team by calling (949) 822-9593 or emailing [email protected]. 
What to Do After an E-Scooter Accident
After an e-scooter accident, you should check to see if anyone is suffering from any injuries or damages. If so, you should immediately contact the police. The police and paramedics will arrive at the scene of the accident and disperse to fulfill their respective roles. The police will conduct an official police report, while the paramedics will provide immediate medical attention to parties that are injured. 
If you need medical assistance, you should ask the paramedics to treat your wound. Moderate to severe injuries may require further medical attention at the hospital. If your injuries are minor, you could set up an appointment to get it checked by a doctor instead. Either way, having medical records that prove that you were, in fact, injured after the accident can help you acquire fair compensation. 
We encourage e-scooter accident victims to ask for a copy of the official police report. This can help support your personal injury claim if you choose to pursue legal actions against the party at-fault for your losses. 
You should also obtain evidence that will help make your claim stronger. This includes taking pictures and/or video footage of your injuries, damages, and the location of where the accident took place. Furthermore, it would be ideal to jot down your perspective of the accident in a journal or diary. Do not forget to include the date and time of when the accident occurred.
It is important to note that you should request the other party's contact information, insurance information, driver's license details, and license plate number. You will need these essential pieces of information in order to file a personal injury claim.
If you notice any witnesses nearby, you should get their consent to acquire their contact information. A witness testimony can greatly support your claim.
The most important factor that an e-scooter accident victim should consider doing is hire an experienced Newport Beach e-scooter accident attorney. Handling a personal injury claim on your own can be very difficult and overwhelming. An e-scooter accident attorney will offer legal assistance by building up your case and negotiating with insurance companies to ensure you get the compensation you deserve.
Safety Tips for Riding an E-Scooter
It can be dangerous to ride an e-scooter, especially on the busy streets of Newport Beach. Below, we have created a list of safety tips that we believe would help reduce your chances of getting into an e-scooter accident. 
Be aware of your surroundings. Always pay attention to the road and ride only in areas where you are legally permitted to be on.
Wear safety gear. E-scooters do not come with any barriers to protect a rider from an accident. This can put e-scooter riders at risk of sustaining moderate to severe injuries. This is particularly why we encourage e-scooter riders to wear safety gear, such as a helmet, elbow pads, or knee pads. 
Inspect the e-scooter. Check on the current condition of the e-scooter before taking it out for a ride. You should test the tires and brakes to make sure that both parts are functional. Once completed, move on to the other parts of the e-scooter to ensure that it is safe enough to ride. 
Don't be in a rush. Ride at a moderate pace. The faster you go, the less reaction time you will have to obstacles that could pose a threat to your safety. This is especially relevant at night or when poor weather conditions are present.
Watch out for road hazards. Road hazards you should keep an eye out for include potholes, cracked pavements, and debris. These hazards can cause you to lose control of your e-scooter, which will ultimately result in you falling down. You may suffer from a minor, moderate, or severe injury depending on how aggressively you land on the ground. 
Don't ride in inclement weather. Avoid riding an e-scooter when weather conditions create hazards on the roadways.
Don't ride while under the influence. It goes without saying that drugs and alcohol often play a crucial role in many e-scooter accidents. In a 2019 study conducted by Trauma Surgery & Acute Care Open, the researchers evaluated 103 patients who were taken to major trauma centers after an e-scooter accident. Researchers tested each of these patients for drugs and alcohol. Once the results were available, the researchers quickly learned how these substances were so commonly used amongst the injured e-scooter riders. Nearly 48 percent of them had alcohol in their system that was way above the legal limit, while about 52 percent of them were tested positive for drug use.
Don't share an e-scooter. If only one rider is using an e-scooter, it can be easy to balance since weight will distribute evenly on the e-scooter. If a second person is also standing on an e-scooter, it can throw off your balance. The uneven weight distribution can make it more difficult for you to control the e-scooter, which could increase the likelihood of falling off of the e-scooter.
West Coast Trial Lawyers Is Here to Help
If you were injured in an e-scooter accident due to the negligence of another individual, West Coast Trial Lawyers has experienced Newport Beach e-scooter accident attorneys that will help you get the justice you deserve. 
To schedule a free, no-obligation at our Newport Beach personal injury law firm, please contact our 24/7 legal team by calling (949) 822-9593 or emailing [email protected]. 


They know what they're doing, very well. Not only did I not make a single phone call from the day I hired them, but I also received calls from their case managers and paralegals who want to make sure my treatment was going well. They whole team took care of me. Thank you WCTL for taking full responsibility of my case and getting me an amazing settlement.


I can say with confidence that this team is the best in the business. . . . Dean took the time to really listen and hear me out. He assured me that he was going to move mountains because he believed in me, and he ended up doing just that. I've never met a more focused and passionate attorney in my life. If you're looking for a firm that treats its clients with the utmost respect and care, calling WCTL is a no-brainer. I wouldn't think twice about working with them again in the future.