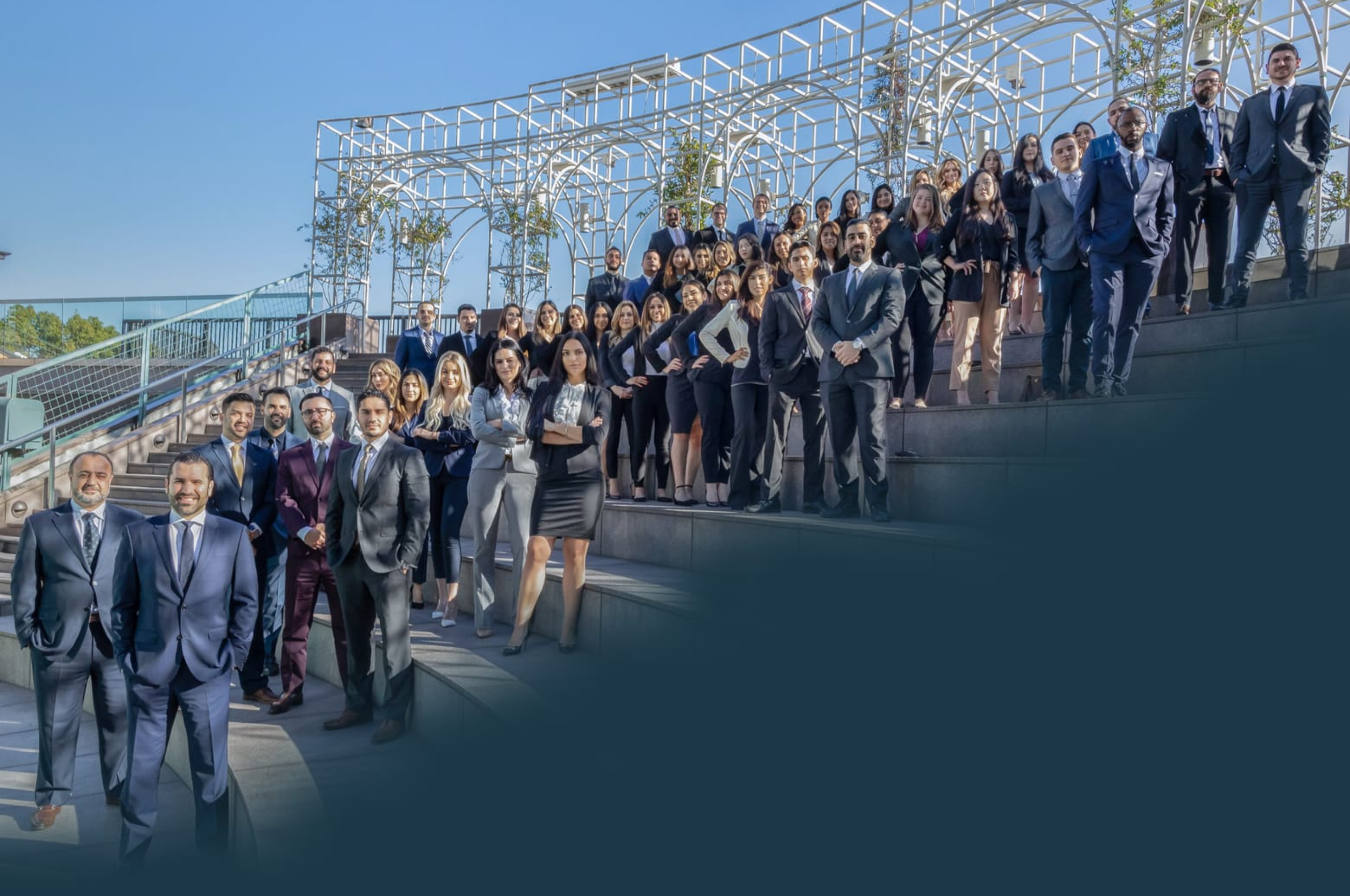 Newport Beach Truck Accident Attorney
Get Legal Insight From Our Expert Truck Accident Attorneys on the Dangers of Riding a Large Truck
Dealing with the aftermath of a truck accident in Newport Beach is very different from dealing with a car accident. For one, injuries sustained after a truck accident can be more severe and fatal. As a result, subsequent medical care for truck accident injuries is typically more costly. The next key difference is truck industry laws. The Federal Motor Carrier Safety Association (FMCSA) is responsible for enforcing important truck rules and regulations to make roads safe for all motorists.
Truck drivers and commercial truck companies are required to obey the highest safety standards. A truck driver or truck company that does not follow these safety regulations can be held accountable if their negligence causes a truck accident. Therefore, commercial truck insurance policies also involve much higher dollar amounts than for passenger vehicles. 
Finally, truck accidents involve commercial truck accident investigations. These investigations are meant to determine liability and are more costly compared to regular car accident investigations. An experienced Newport Beach truck accident attorney understands the protocol for conducting a truck accident investigation, and will do so in a timely manner to preserve important evidence.
Please don't hesitate to contact our 24/7 legal team by calling (949) 822-9593 or emailing [email protected] to schedule a free consultation at our Newport Beach personal injury law firm. 
Why Are Trucks So Dangerous?
A truck can pose a threat to a driver's safety. It's size and weight has the ability to create a disastrous outcome if it is involved in an accident. A truck's size and weight also makes it difficult for a truck driver to react on time to any obstacles ahead, such as a vehicle that is making an abrupt stop or a sudden lane change. Furthermore, a truck could get into an accident without having to interact with other objects, such as a tree or vehicle. This is due to a truck's heaviness as it does have the potential to roll when making a turn. 
Large Truck Accident Statistics
According to 2019 data collected by the Insurance Institute for Highway Safety (IIHS), a total of 4,119 people were killed in a large truck accident. It was also reported that large truck accidents accounted for 11 percent of fatal traffic collisions in the United States.
About 16 percent of deaths were truck occupants, while 67 percent were from occupants of cars and other passenger vehicles. Pedestrians, bicyclists, and motorcyclists accounted for 15 percent of deaths. 
From 2009 to 2019, deaths caused by large truck accidents increased by 31 percent. The amount of truck occupants who were killed also increased by 51 percent. 
Common locations where these deaths occurred:
Major Roads (51 percent)
Interstates and Highways (34 percent)
Minor Roads (15 percent)
About 84 percent of these crashes took place on weekdays, and 63 percent of fatal large truck accidents happened between 6 AM and 6 PM.  
What Can Cause a Truck Accident?
There are multiple factors that can contribute to the cause of a truck accident. This includes the following:
The truck driver. If a truck driver is found committing negligent actions, such as speeding or driving while under the influence, they could be found at-fault for causing a truck accident.
Another driver. Drivers can cause a truck accident by passing a truck on its right, driving too close to a truck, or making sudden turns or lane changes in front of a truck.
A defective part. A truck manufacturing company is expected to deliver trucks that are in good condition. If inspection was not properly performed, it is likely that a defective part may be present within the large vehicle. If a defective part, such as an unresponsive brake, triggers an accident, the manufacturing company will be held accountable for damages.
Bad hiring or training. If a truck company hires inexperienced truck drivers and/or does not provide efficient training practices to educate truck drivers, it could increase the likelihood of a truck accident from occurring.
No maintenance checks. A truck company is required to inspect their trucks to ensure that it is in good condition before allowing it to be used. If no inspections are being made, the truck could likely break down in the middle of the road. Under this circumstance, the company could be found at-fault for not checking the truck for any damages. 
Road hazard. Roads filled with potholes, cracked pavements, or debris could cause damage to a truck's shocks and suspension. It can also cause the truck driver to lose control over the large vehicle.
Poor weather conditions. Weather conditions, such as rain, snow, or fog, can have the ability to reduce visibility and traction on the road. Other additional damages that can occur from poor weather conditions include the following:

Rain can lead to flooding, which can cause the truck to hydroplane.
Snow or ice can cause the road to become slippery, which could make it very difficult for the truck driver to brake on time.
High winds could increase the chances of a rollover risk.
What to Do After a Truck Accident
After a truck accident, you will have the right to speak with an attorney and seek financial compensation from the party, or parties, who are responsible for your losses. You will also have the right to decide when (and if) to settle your case. If you do not receive a fair settlement offer, you may present your case to a jury who will decide whether or not you are entitled to compensation.
Below, we have created 8 steps that should be taken into consideration in order to successfully receive compensation for injuries or damages caused by a truck accident.
Make sure everyone is okay. If possible, check to see if all parties involved in the truck accident are okay.
Call the police. If you notice any injuries or damages, you should contact the police right away. They will arrive at the scene of the accident and conduct an official police report. Paramedics will be present to administer immediate medical care to those that need it. 
Exchange information. Share information with all parties involved in the truck accident. This includes acquiring each other's names, contact information, insurance information, drivers license details, and license plate numbers. You should also write down the make, model, and year of all vehicles.
Take pictures and/or video footage. If you have access to a cell phone or camera, you should take pictures or video footage of your injuries, damages, and the location of where the accident took place.
Watch what you say. It is very important to watch what you say after a truck accident. You should never make any open assumptions as to who may be at-fault for the accident.
Get witness information. If you notice any witnesses nearby, you should ask for their consent to acquire their names and contact information. Witness testimonies can greatly support your claim.
Seek medical attention. Even if you think that your injuries are minor or non-existent, you should still get checked out by a physician. Oftentimes, truck accident victims suffer serious injuries that are not readily apparent or surface days or even weeks after the accident.
Reach out to a Newport Beach truck accident lawyer. Immediately after a truck accident occurs, truck companies and insurance carriers are notorious for sending representatives to the scene to gather evidence and conduct their own analysis of the accident so they can limit their liability. You should never speak with any of these representatives until you have consulted with a lawyer experienced in handling truck accident cases. While these companies may try to trick you into believing that they are going to take care of you, you need to have a qualified lawyer by your side who will protect and assert your rights at every stage of the process.
West Coast Trial Lawyers Is Here to Help
If you were involved in a truck accident as a result of someone's negligence or deliberate acts of malice, you have the right to hold the guilty party responsible for your losses. A Newport Beach truck accident attorney at West Coast Trial Lawyers will help you recover compensation for the losses you have suffered, including medical bills, property damage, lost wages, and pain and suffering.
Reach out to us today by calling (949) 822-9593 or emailing [email protected] to schedule a free consultation with our experienced, caring, and compassionate legal team.


They know what they're doing, very well. Not only did I not make a single phone call from the day I hired them, but I also received calls from their case managers and paralegals who want to make sure my treatment was going well. They whole team took care of me. Thank you WCTL for taking full responsibility of my case and getting me an amazing settlement.


I can say with confidence that this team is the best in the business. . . . Dean took the time to really listen and hear me out. He assured me that he was going to move mountains because he believed in me, and he ended up doing just that. I've never met a more focused and passionate attorney in my life. If you're looking for a firm that treats its clients with the utmost respect and care, calling WCTL is a no-brainer. I wouldn't think twice about working with them again in the future.