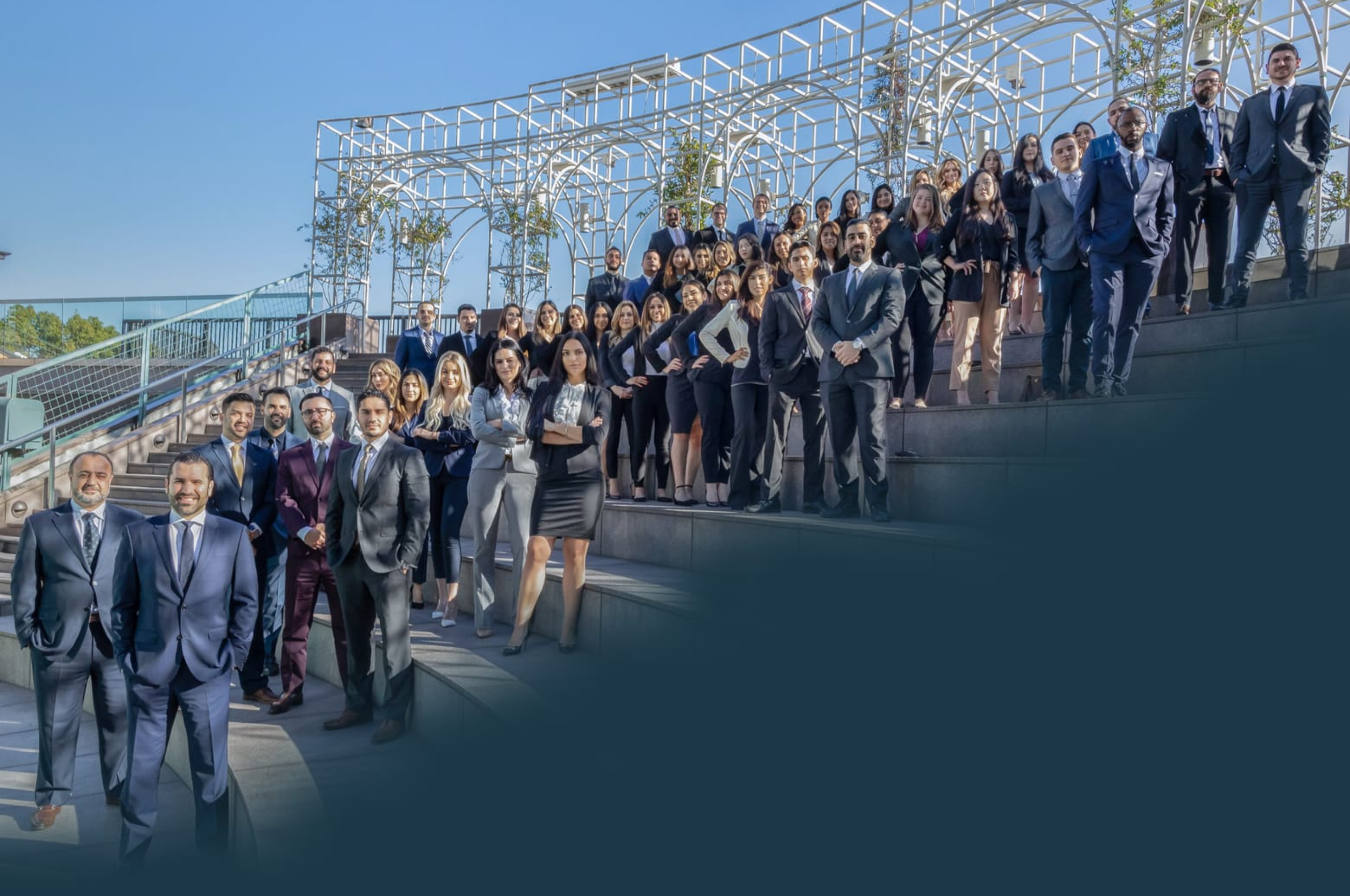 Newport Beach Wrongful Death Attorney
How Do You File a Wrongful Death Claim? Who Can Be Entitled to Seek Compensation for Damages?
A wrongful death is an unexpected, tragic occurrence that is typically caused by negligent actions. Going through an unfortunate event like this generally takes a long-period of time for people to cope with. If you had a loved one pass away from a wrongful death, we are sending you our deepest condolences. 
While you are going through this difficult time in your life, you may be asking yourself how you can get closure from this unfortunate incident. If you would like to sue the party at-fault, it would be best for you to reach out to a wrongful death attorney. The victim's heir(s) are given the right to attain compensation for economic and non-economic damages that were caused by their loved one's wrongful death. Recoverable compensation includes medical bills, loss of earning capacity, loss of consortium, pain and suffering, and more. 
If you lost a loved one due to the negligence of another individual, West Coast Trial Lawyers has experienced Newport Beach wrongful death attorneys who will get you the justice you deserve. We have won over 5,000 personal injury cases and recovered more than $1 billion in settlements for our clients. Due to our achievements, we are confident that we will deliver a good settlement that will help cover for any losses you have suffered through during this difficult time in your life. 
To schedule a free, no-obligation consultation at our Newport Beach personal injury law firm, please contact our 24/7 legal team by calling (949) 822-9593 or emailing [email protected]. 
Filing a Wrongful Death Claim
A wrongful death claim is filed when a party or parties are at-fault for committing negligent actions that have led to a wrongful death. The process of filing a wrongful claim can be daunting. What makes matters worse is that insurance companies can either offer a low amount of compensation or reject your claim. If an insurance company chooses to deny your claim or gives you an unfair offer, you may have the right to file a lawsuit against that insurance company and/or the party(ies) at-fault. 
In order to lessen your already heavy burden of trying to cope with the loss of a loved one, you should seek help from a wrongful death attorney who has experience in negotiating with insurance companies and getting you the compensation you deserve.
Who Is Eligible to Sue for Wrongful Death?
Under California's wrongful death laws, surviving family members may be entitled to file a wrongful death claim in order to acquire compensation for their losses. Below is a list of those who are eligible to pursue legal actions against the party(ies) at-fault for the loss of their loved one:
The surviving spouse: The decedent's spouse is typically the first person recognized to have the capacity to sue.
Children or issue of the decedent: If there is no spouse or the spouse is unwilling or unable, the children can sue. There is no requirement that these can be only children from the decedent's latest marriage. Any child of the decedent can sue.
Dependent minors: If the decedent was married and both they and their spouse died, then their minor children who have lived in the decedent's home for at least 6 months can sue.
The putative spouse: A putative spouse is one that has not been shown to be legally married to the decedent. By law, this may be the surviving spouse of a void or voidable marriage that is found to have believed in good faith that the marriage was valid. Such a spouse may also sue.
Children of the putative spouse: If it is shown that the children of the putative spouse are  financially dependent on the decedent, they may also sue.
Stepchildren of the decedent: Where it is demonstrated that the stepchildren were financially dependent on the decedent, they may sue, as well.
Parents of the decedent: If the parents of the decedent can demonstrate economic reliance or dependence on the decedent, they will also be entitled to sue. For instance, if they can show that the decedent was an important source of household support for them before their death.
If there is no surviving spouse or issue: In this situation, anyone who would be entitled to the property of the decedent by intestate succession can sue. This widens the pool of potentially eligible persons to include siblings, aunts, uncles, nephews, nieces, or any other person that may stand a chance of inheriting the decedent.
Determining the Value of a Wrongful Death Case
When determining the value of a wrongful death case, an insurance claim adjuster or jury and judge will take into consideration of the following: 
The surviving family member. This refers to the person who filed the claim and/or the family that will receive the claim. The insurance claim adjuster, jury, and judge in a court of law take into consideration the character and the motive of those who will receive the insurance claim money.
The deceased. The insurance claim adjuster, jury, and judge will also take into consideration the moral character of the person who has passed. Will their character deem them as a good or bad person? While these questions of character morality may seem irrelevant to the fact that a person died in an act of wrongful death, the moral appeal is what will help a jury determine whether or not the amount being sued for is appropriate.
The amount of insurance available to cover the claim. This is a crucial aspect when it comes to determining whether the amount filed for a wrongful death lawsuit will be granted or not. If you are suing for more than the amount of insurance available for a wrongful death claim, the remaining balance is expected to be paid off by the individual at-fault. This can be considered malice on your end, depending on the occupation, character, and identities of the defendant.
The party or parties at-fault for causing the wrongful death. The character of the party at-fault will also be considered by the insurance claim adjuster, jury, and judge in a court of law. Again, this question of character morality comes into play. Is the offender a good person who unintentionally contributed to the accident, or are they intentionally reckless? Other factors, including occupation and identities of the person at-fault, can also come into play with this factor.
The jurisdiction of law and court location. Where and under what setting the case is heard can affect the ruling in a wrongful death lawsuit, as well.
The judge. A judge's reputation for rulings on wrongful death lawsuits can have an impact on the outcome of the case. If you are given a judge who is known for ruling against the plaintiff of wrongful death lawsuits, be sure to have an experienced attorney to build a strong case for you.
The reputations of the attorney and legal team that is representing you. Lastly, the reputation of your attorney can have a large effect on the end result of your lawsuit. If the attorney you have hired has a bad reputation for representing clients in the name of greed without concern for the deceased, then this can play against your favor.
West Coast Trial Lawyers Is Here to Help
If you have lost a loved one as a result of someone's negligence or deliberate acts of malice, you have the right to hold the guilty party responsible for your losses. A Newport Beach wrongful death attorney at West Coast Trial Lawyers will help you recover compensation, which include medical bills, property damage, lost wages, and pain and suffering.
Reach out to us today by calling (949) 822-9593 or emailing [email protected] to schedule a free consultation with our experienced, caring, and compassionate legal team. 


They know what they're doing, very well. Not only did I not make a single phone call from the day I hired them, but I also received calls from their case managers and paralegals who want to make sure my treatment was going well. They whole team took care of me. Thank you WCTL for taking full responsibility of my case and getting me an amazing settlement.


I can say with confidence that this team is the best in the business. . . . Dean took the time to really listen and hear me out. He assured me that he was going to move mountains because he believed in me, and he ended up doing just that. I've never met a more focused and passionate attorney in my life. If you're looking for a firm that treats its clients with the utmost respect and care, calling WCTL is a no-brainer. I wouldn't think twice about working with them again in the future.