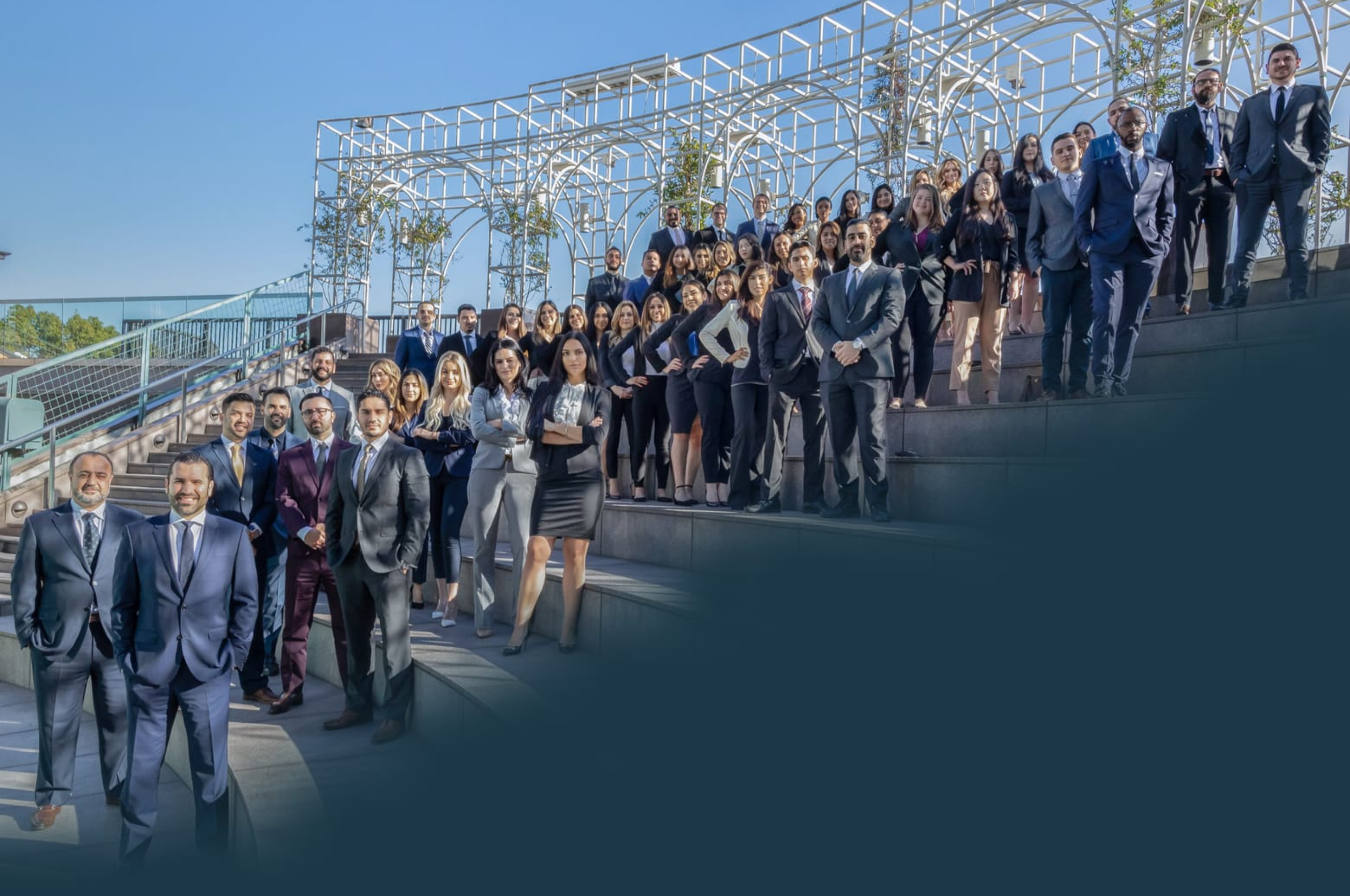 Woodland Hills Spinal Cord Injury Attorney
Call a Woodland Hills Attorney About Your Spinal Cord Injury Case
Various types of accidents can contribute to a spinal cord injury, including
car accidents
,
bike accidents
,
scooter accidents
, and
pedestrian accidents
. Since vehicles can cause heavy impact due to their size and speed, it can contribute to tremendous damage, especially to a person's body. Unfortunately,
Woodland Hills
has had its issues of accidents that have resulted in victims suffering from critical conditions. Many victims end up in a financial burden from having to pay off current and future medical bills to continue treating their spinal cord injury. If you are a victim of a spinal cord injury due to the negligence of another individual, you may be entitled to receive compensation that will cover your costly medical bills and other damages, as well. At West Coast Trial Lawyers, our
Woodland Hills spinal cord injury attorneys
have over 60 years of collective legal experience in handling personal injury cases. We have won more than 5,000 cases and recovered over $1 billion in settlements for our clients. Due to our achievements, we have been recognized as one of the top personal injury law firms in Woodland Hills. To schedule a free, no-obligation consultation at our
Woodland Hills personal injury law firm
, reach out to our 24/7 legal team by calling
(818) 514-9423
or emailing
[email protected]
.
Spinal Cord Injury Complications
Spinal cord injury symptoms may immediately arise after you damage your spine. Common side effects of the aftermath of a spinal cord injury include the following:
Bowel movement issues. It can be difficult to control your bowel after you injure your spinal cord. To improve your controllability, you should seek the help of a therapist who will show you techniques or a food list that will help normalize your bowel movements as much as possible.
Blood clot. If you suffer from a stroke, you may get blood clots that will affect your spinal cord. The arteries may get blocked, which will prevent it from supplying the spinal cord. Furthermore, these blood clots will form into blood vessels that can travel to the bloodstream and go directly towards the spinal cord.
Pneumonia. Getting your spine injured can increase the chances of having pneumonia. The chest and abdominal muscles are the main parts of the body that will get affected by this disease. This will make it difficult for you to breathe. You will likely be coughing multiple times a day.
Chronic pain. After sustaining a spinal cord injury, you will experience having severe back pain that can last permanently, unless treatment is given to relax the injured area.
Bladder control. The spinal cord acts as a message carrier. Once it gets damaged, your brain will likely have no full control over your bladder. This will increase the likelihood of you getting a urinary tract infection. Additionally, you could suffer from a kidney infection or kidney stones. If you decide to go to rehab to treat these problems, you will learn certain techniques that will help make it easier for you to empty out your bladder.
Depression. Constantly dealing with intense back pain, along with undergoing multiple procedures, can affect a victim's mental health. It is possible for the victim to develop negative emotions, such as frustration, depression, and anxiety. Suicidal thoughts, insomnia, hopelessness, and the feeling of emptiness have also been reported in patients who suffer from a spinal cord injury.
Osteoporosis or osteopenia. This disease can cause an individual to endure weak, thinning, and fragile bones. Those who suffer from osteoporosis or osteopenia are at risk of easily fracturing any bone in their body after falling down, regardless of how severe the impact is to the floor.
Sexual health. A spinal cord injury may impact each gender's sexual health differently. For men, they will start to notice changes being made to their erection or ejaculation. Women may start to notice changes to their lubrication. If you are experiencing either of these effects, you should seek medical attention from a doctor who specializes in urology or fertility.
Fitness and health. It will be difficult for you to normally function your body once you injure your spine. Due to lack of movement, you might experience weight loss or gain. This mainly depends on a person's body type and genetics. You may also have an increased likelihood of being diagnosed with a cardiovascular disease or diabetes.
Skin numbness. You may endure skin numbness beneath your damaged spinal cord. This will make it nearly impossible for your skin to direct a message to the brain when it gets wounded. Rehab will help you understand what type of proper care you should implement to your injured area to help you avoid any sensation-related problems.
Autonomic dysreflexia. Autonomic dysreflexia occurs when there is an excessive amount of high blood pressure. Common symptoms include nausea, headache, slow heart rate, sweating above the spinal cord injury, or cold skin below the injury.
Contact Us
If you have suffered a spinal cord injury due to negligence caused by another individual,
West Coast Trial Lawyers
has Woodland Hills spinal cord injury attorneys that will help get you the maximum compensation you deserve. To schedule a free consultation at our Woodland Hills personal injury law firm, contact our 24/7 legal team by calling
(818) 514-9423
or emailing
[email protected]
.


They know what they're doing, very well. Not only did I not make a single phone call from the day I hired them, but I also received calls from their case managers and paralegals who want to make sure my treatment was going well. They whole team took care of me. Thank you WCTL for taking full responsibility of my case and getting me an amazing settlement.


I can say with confidence that this team is the best in the business. . . . Dean took the time to really listen and hear me out. He assured me that he was going to move mountains because he believed in me, and he ended up doing just that. I've never met a more focused and passionate attorney in my life. If you're looking for a firm that treats its clients with the utmost respect and care, calling WCTL is a no-brainer. I wouldn't think twice about working with them again in the future.