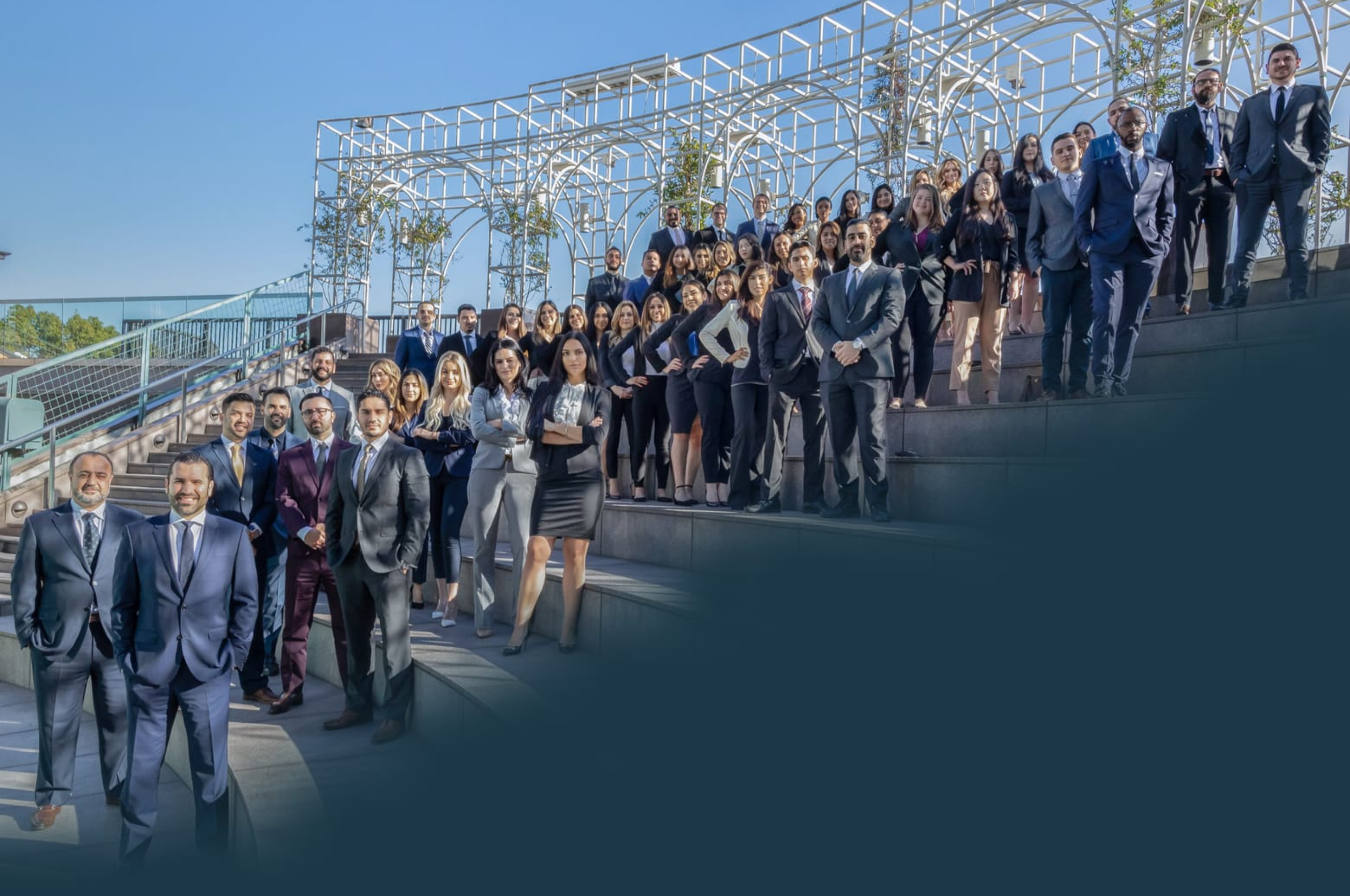 Woodland Hills Scooter Accident Attorney
Get the Compensation You Deserve
People are always looking for quicker, more convenient ways to get around. With e-scooters popping up in cities all across California, including
Woodland Hills
, the e-scooter trend has become a real phenomenon. Companies, such as Lyft, Bird, and Lime, have produced thousands of e-scooters to give pedestrians a fast and easy method of transportation. E-scooters can be seen parked in various locations in
Woodland Hills
, including Pierce College, public parks, or across business buildings. Even though e-scooters provide plenty of benefits, they also bring several concerns. These include the following:
Inexperienced riders are using an e-scooter. If a rider is not aware of how to properly operate an e-scooter, that obviously increases the chances of an accident. It is highly recommended for riders to have background experience in using an e-scooter if they are interested in accessing its services.
Negligent riders are disobeying California's road rules. There are riders who have no care for the rules of the road and do as they please while riding an e-scooter. Unfortunately, many lives are at risk when riders engage in reckless conduct. This is one of many reasons why people are worried about having thousands of e-scooters scattered around the city. You never know whose hands it may fall into.
E-scooters are being left on the ground. People are expected to leave the e-scooter in a standing-up position once they are done using it. However, some riders simply toss it on the ground and leave it as is. This can cause pedestrians to trip over it and fall down, which may result in an injury.
Alarmingly, these factors have contributed to a growing number of
e-scooter-related deaths
. If you have suffered a severe injury due to an e-scooter accident, it is important to seek an experienced personal injury attorney to help with your case. At West Coast Trial Lawyers, our
Woodland Hills e-scooter accident attorneys
will make it a priority to get you the justice you deserve. We have won more than 5,000 cases and acquired over $1 billion in settlements and judgments for our clients. Due to our achievements, we have been acknowledged as one of the top personal injury law firms in
Woodland Hills.
To schedule a free, no-obligation consultation at our
Woodland Hills personal injury law firm,
please contact our 24/7 legal team by calling
(818) 514-9423
or emailing
[email protected]
.
Common E-Scooter Accident Injuries
Cities across California, including Woodland Hills, often have high road activity. This leaves e-scooter riders with little to no space to travel to their destinations. If anything, it makes them vulnerable to an accident as vehicles are driving very closeby. Furthermore, negligent drivers are often found occupying bike lanes when they shouldn't be, which makes it more of a struggle for an e-scooter rider to navigate their way out of traffic. E-scooter riders do not have any protection that will prevent them from suffering serious injuries in case of an accident. Since e-scooter services, such as Bird and Lime, do not offer helmets, it can leave riders suffering from severe injuries. It has been reported that the injuries listed below have occurred during an e-scooter accident.
Facial Injuries. This impacts areas, such as the lips, teeth, eyes, and cheeks. Symptoms may include infection, rash, swelling, paralysis, difficulty breathing or swallowing, vision problems, bruising, and skin discoloration.
Neck and Back Injuries. This may cause pain that can result in tingling, paralysis, and numbness.
Spinal Cord Injury. These are one of the most severe injuries that could impact the victim for the rest of their life. Common symptoms include serious pain, lack of movement, difficulty in controlling bladder or bowel movements, struggling to breathe, sexual malfunction, spasms, or unbalanced motions.
Chest and Abdomen Injuries. Those who suffer from a chest or abdomen injury will most likely experience confusion, breathing problems, abnormal sweating, or an increased heart rate.
Head or Brain Injury. This occurs when there is damage done to the skull. Symptoms for this type of injury include skull fractures, traumatic brain injury (TBI), edema, concussion, subarachnoid hemorrhage, intracerebral hemorrhage, or scalp wounds.
If you were involved in an e-scooter accident, you should immediately seek medical attention. The doctor will run tests, such as blood tests or imaging tests, to determine your condition and form a diagnosis. If your condition has been deemed moderate or severe, you may be instructed to remain in the hospital for the next few days, weeks, or months to get treated. The doctor will create a treatment plan that you will need to continue taking once you are discharged from the hospital. If your injury is considered as mild, then you will be given the approval to return home after your visit. The doctor may offer prescriptions or at-home remedy suggestions that will help heal your injury.
E-Scooter Laws and Regulations
E-scooter services have the obligation of offering pedestrians easy access to a convenient and affordable method of traveling. With the increase in its popularity, California has taken note of the dangers that may come along with riding an e-scooter, especially when the rider is not wearing safety gear or has a lack of experience in using an e-scooter. The state responded to the mass interest in e-scooters by establishing a bill in 2018 that discusses the legality of scooter usage. This includes the following:
You do not need a license that specifically applies to an e-scooter, however, you must have a regular driver's license.
Motorized scooters are legal to ride on the street, but they do not need to be registered with the DMV or have a license plate.
E-scooter riders are required to follow California's road rules.
It is mandatory for riders who are under the age of 18 years old to wear a fitted helmet at all times when riding an e-scooter.
E-scooter riders must use the bike lane and should not exceed riding over 15 mph.
E-scooter riders must not use the crosswalk or sidewalk. Violation of this law will result in a fine of up to $200. Riders must also not go on streets where the posted speed limit is more than 25 mph unless they are using a bike lane.
E-scooter riders are not allowed to have another person on their e-scooter while they are riding.
Available Damages After an E-Scooter Accident
Damages after an e-scooter accident are intended to cover financial losses and physical harm. Settlement amounts will vary depending on the circumstances. It is also important to understand that California is a
comparative negligence state
, which means that you can be found partially at-fault and still qualify for some compensation. Naturally, the more negligence a party contributed towards causing an accident, the more compensation will be reduced.
However, for the most part, an e-scooter accident can get you recoverable compensation, which includes:
Medical Bills
Lost Wages
Pain and Suffering
In rare cases, you may also be entitled to
punitive damages.
A court awards punitive damages, but only when a defendant deliberately tries to cause someone harm or behaves in a very egregious manner. Driving under the influence or being guilty of a hit and run are two examples of incidents that may qualify a victim for punitive damages.
Contact Us
If you were involved in an e-scooter accident and would like to file a lawsuit against the party at-fault,
West Coast Trial Lawyers
has Woodland Hills e-scooter accident attorneys who will help you get a high settlement amount that will cover economic and/or non-economic damages you endured from the incident. To schedule a free consultation at our Woodland Hills personal injury law firm, please contact our 24/7 legal team by calling
(818) 514-9423
or emailing
[email protected]
.


They know what they're doing, very well. Not only did I not make a single phone call from the day I hired them, but I also received calls from their case managers and paralegals who want to make sure my treatment was going well. They whole team took care of me. Thank you WCTL for taking full responsibility of my case and getting me an amazing settlement.


I can say with confidence that this team is the best in the business. . . . Dean took the time to really listen and hear me out. He assured me that he was going to move mountains because he believed in me, and he ended up doing just that. I've never met a more focused and passionate attorney in my life. If you're looking for a firm that treats its clients with the utmost respect and care, calling WCTL is a no-brainer. I wouldn't think twice about working with them again in the future.