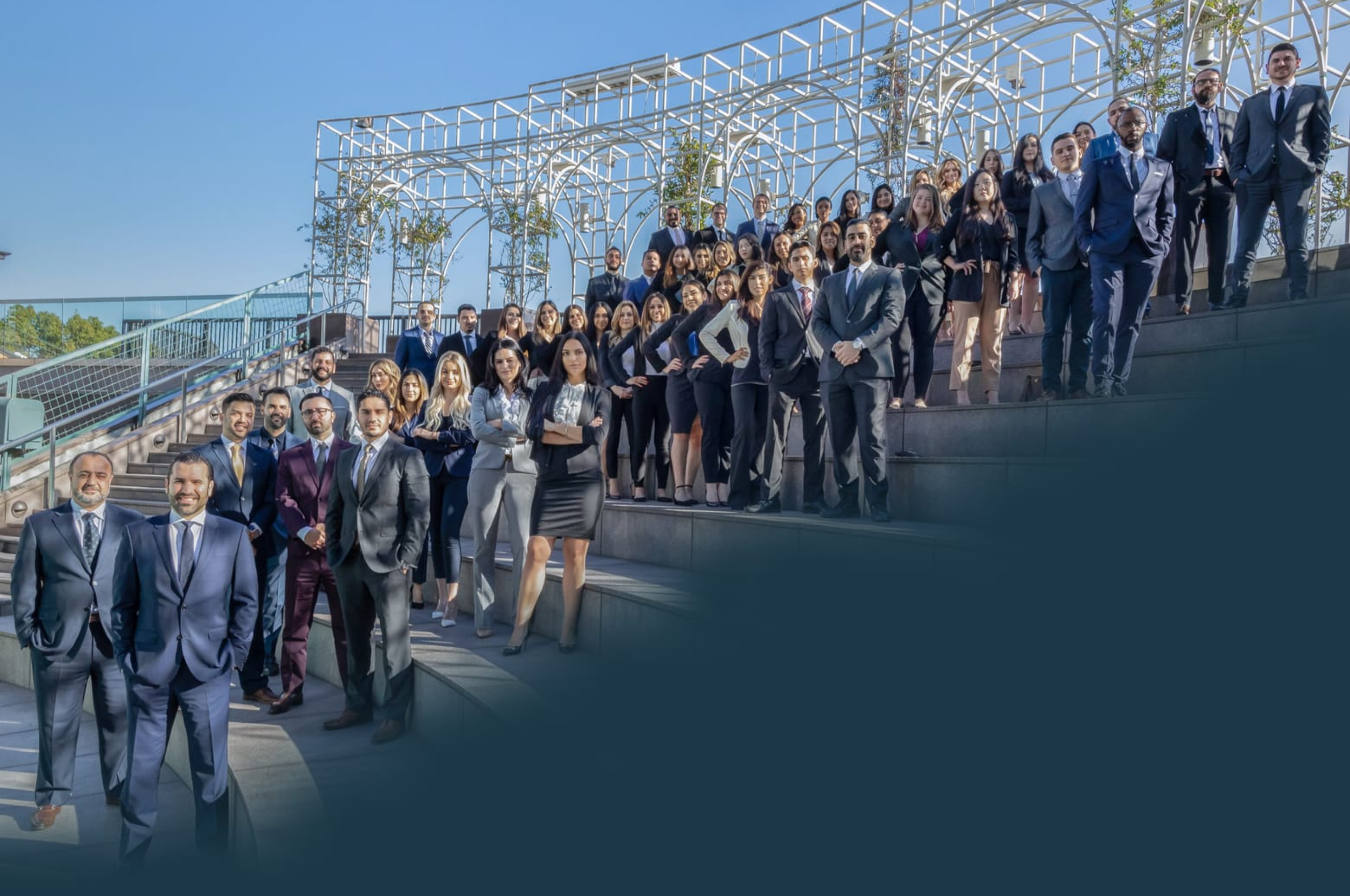 Woodland Hills Car Accident Attorney
Consult With a Car Accident Attorney Today
Woodland Hills
has a population of over 67,000 residents. Other people from neighboring cities may also travel there for work-related purposes. With such a large number of drivers occupying the roads, there are bound to be car accidents. Due to this, it is important to be aware of the resources that are available to you if you were to get involved in a car accident. It is ideal to hire an experienced car accident attorney to help you recover maximum financial and emotional compensation for losses you have suffered in an accident. At West Coast Trial Lawyers, we have
Woodland Hills car accident attorneys
with over 60 years of collective legal experience in handling personal injury cases. With our track record of recovering more than $1 billion in settlements for our clients, we have been recognized as one of the top personal injury law firms in Woodland Hills. To schedule a free, no-obligation consultation at our
Woodland Hills personal injury law firm
, contact our 24/7 legal team by calling
(818) 514-9423
or emailing
[email protected]
.
Hit and Run Accidents
Under
California Vehicle Code 20002
,
a driver must stay at the scene of the accident and cooperate with the other parties involved. If they choose to flee instead, then it is considered a hit and run. Unfortunately, this type of situation does occur quite often, even in
Woodland Hills.
Common scenarios of a hit and run accident include the following.
Fleeing the scene of the accident, regardless of whether or not you were at-fault for it.
Not showing required identification and insurance information. This also applies for when you crash into a parked vehicle or property and no one is present.
Driving away from an accident that you caused, but were not physically involved in.
Under California Vehicle Code 20002, the driver at-fault for a hit and run accident will be guilty of a misdemeanor. They may also face jail time of up to 6 months and/or be fined up to $1,000. If the victim of a hit and run accident faces bodily injury or death, then
California Vehicle Code 20001
will take into effect. The driver will face a prison sentence of up to 1 year in state prison or county jail. They may also be charged with a fine ranging from $1,000 to $10,000. You will also be given two points towards your driving record. If you get two more points within the same 12 month period in which you received your last two points, then your license will be revoked or suspended.
6 Steps to Take After a Hit and Run Accident
Park or head over to a safe location. Find a safe location nearby to avoid putting yourself in a dangerous situation with oncoming traffic.
Contact the police. If you notice any injuries or damages, contact the police immediately. They will arrive at the scene of the accident and conduct an official police report. Paramedics may also be present to administer medical assistance to those who need it.
Gather convincing evidence. Take pictures and/or video footage of your injuries, damages, and the location of where the accident took place. You should also request a copy of the official police report. Lastly, it would be ideal to document your experience of what happened before, during, and after the hit and run accident. Do not forget to include the date and time of when the event occurred.
Speak to a witness. If you are physically able to, try to find a witness nearby. If you notice any, you should reach out to them and ask if they do not mind being involved in your case. If they give you their consent, you should get their contact information.
Reach out to a Woodland Hills car accident attorney. Unfortunately, most insurance companies attempt to settle for much less money than you deserve. In this type of situation, it is imperative to speak with a top car accident attorney. They will help strengthen your claim, negotiate with insurance companies, and get you the compensation you deserve for your losses.
When Should I Hire a Car Accident Attorney for a Hit and Run Case?
If you were involved in any type of hit and run accident, it is encouraged for you to take immediate legal action to acquire economic and non-economic damages for losses caused by the incident. Once the hit and run driver is found, you should contact an experienced car accident attorney to help you file a personal injury claim against them. Insurance companies are known to offer low compensation to accident victims. The amount given may not be enough to cover for damages, which can leave the victim facing financial struggles. A car accident attorney will negotiate with these insurance companies to make sure you are given the maximum amount of compensation that will help cover for economic and non-economic damages, including medical bills, lost wages, loss of enjoyment of life, pain and suffering, and more.
Contact Us
If you were a victim of a hit and run accident,
West Coast Trial Lawyers
has experienced Woodland Hills car accident attorneys that will help you get the justice you deserve. We have won over 5,000 personal injury cases and are confident that we will deliver a good outcome to your settlement. To schedule a free consultation at our Woodland Hills personal injury law firm, contact our 24/7 legal staff by calling
(818) 514-9423
or emailing
[email protected]
.


They know what they're doing, very well. Not only did I not make a single phone call from the day I hired them, but I also received calls from their case managers and paralegals who want to make sure my treatment was going well. They whole team took care of me. Thank you WCTL for taking full responsibility of my case and getting me an amazing settlement.


I can say with confidence that this team is the best in the business. . . . Dean took the time to really listen and hear me out. He assured me that he was going to move mountains because he believed in me, and he ended up doing just that. I've never met a more focused and passionate attorney in my life. If you're looking for a firm that treats its clients with the utmost respect and care, calling WCTL is a no-brainer. I wouldn't think twice about working with them again in the future.