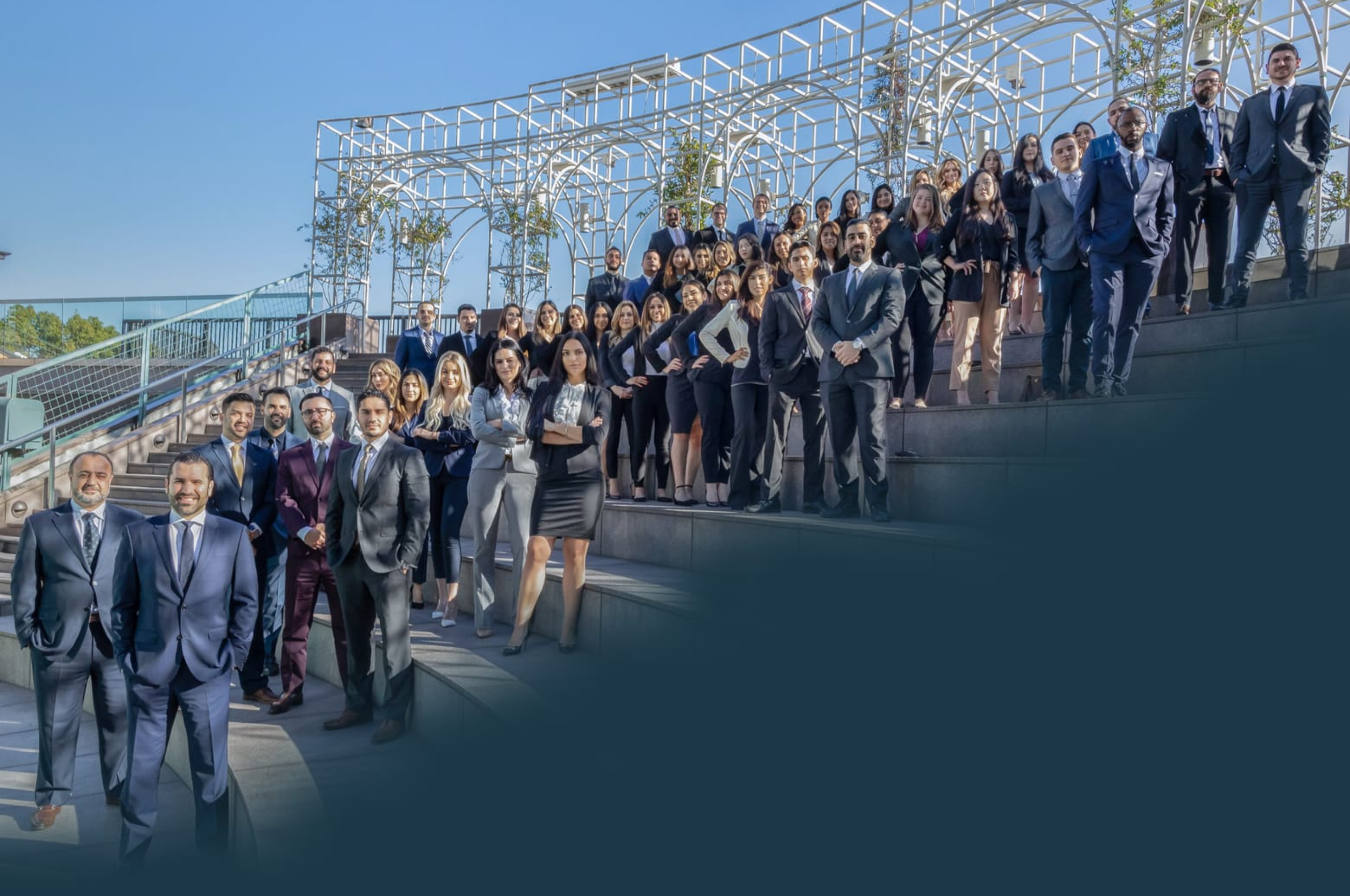 Woodland Hills Bicycle Accident Attorney
Hire a Bicycle Accident Attorney to Settle Your Case
Bicycles are used for many purposes, such as for transportation or to get a good workout in. However, its popularity isn't as staggering as other transportation vehicles due to its vulnerability, especially when on the road. With a large volume of cars occupying
Woodland Hills
roads, it can be a safety risk for bicyclists.
By law
, drivers must not occupy bicycle lanes unless:
To park when parking is allowed.
To enter or get out of the road.
To make a turn within a 200 feet distance from the intersection.
Unfortunately, many negligent drivers choose to take over the bicycle lane or do not make careful observations prior to entering the lane. This puts bicyclists in danger of getting into an accident. If you were involved in a bicycle accident and would like to pursue legal actions against the driver at-fault, West Coast Trial Lawyers has
Woodland Hills bicycle accident attorneys
with over 60 years of collective legal experience in handling personal injury cases. With our track record of recovering more than $1 billion in settlements for our clients, we have been ranked as one of the top personal injury law firms in Woodland Hills. To schedule a free, no-obligation consultation at our
Woodland Hills personal injury law firm
, please reach out to our 24/7 legal team by calling
(818) 514-9423
or emailing
[email protected]
.
Types of Regular Bikes
California bicycle laws inspect a bicycle before making the decision of determining whether or not it is legal. Modifying an
e-bike for the purpose of increasing its speed
is considered illegal. Normally, standard bikes are legal unless they were altered with a motor or engine:
Road bicycle. This bike is made for everyday use. It has drop handlebars that are designed for comfort and long rides.
Mountain bicycle. This was made for rough terrain. They are equipped with 26" or 29" tires and attain a high suspension for rocky navigation.
Triathlon bicycle. This bike is built for speed. Aero handlebars are available to help form an aerodynamic position.
Commuter bicycle. The style may vary for this bike. However, it generally comes with features such as locks, LED Lights, and baskets.
Types of E-Bikes
California has established a bicycle law that divides the regulations of e-bikes into three categories.
AB 1096
defines these e-bikes as:
Class 1. This generates the lowest speed compared to other pedal-equipped e-bikes. Their engines reach speeds of up to 20 mph and only operate when the pedals are used. Class 1 e-bikes are permitted to be used in areas where a traditional bike can be ridden.
Class 2. This bike also has low speeds. However, it is equipped with "throttle assistance," which allows the electric motor to operate the pedals instead of getting help from the rider. It also has a maximum speed limit of 20 mph. You may also ride this e-bike in locations where you can ride a non-motorized vehicle.
Class 3. This is the fastest e-bike, reaching speeds of up to 28 mph. You must be over the age of 16 years old to use this. Furthermore, you must wear a fitted helmet. These bikes are not allowed to enter bike paths and hiking trails.
Bicycle Insurance Policy
In California, it is not required for a bicyclist to get insurance. If you ride your bicycle often, then it would be ideal to get it. Benefits of most bicycle insurance policies include:
Medical expenses
Bicycle damage coverage
Coverage for theft
Rental reimbursement
Liability protection
Transit protection
Protection for at-fault accidents and pedestrian accidents
Roadside assistance
Those who choose not to use bike insurance can still get coverage for a bicycle accident. Based on your policy, your homeowners' or renters' insurance claim may cover your bicycle if it gets damaged or stolen. A Woodland Hills bicycle accident attorney may also assist you through the process of filing a personal injury claim against the party at-fault for any injuries or damages they caused. Your attorney may instruct you on what types of important evidence or documentation you may need that will help support your claim. Furthermore, insurance companies are typically not on your side. They will try to offer you a low amount of compensation that will not be enough to cover for your damages. Your attorney will negotiate with the insurance company to make sure that they give you fair economic and non-economic damages. Recoverable compensation may include medical bills, lost wages, property damages, pain and suffering, and more.
Contact Us
If you have sustained injuries as a result of a bicycle accident, you have the right to hold the guilty party responsible. At
West Coast Trial Lawyers
, we can help you recover compensation for your losses. Reach out to our 24/7 legal team today by calling
(818) 514-9423
or emailing
[email protected]
to schedule a free consultation at our Woodland Hills personal injury law firm.


They know what they're doing, very well. Not only did I not make a single phone call from the day I hired them, but I also received calls from their case managers and paralegals who want to make sure my treatment was going well. They whole team took care of me. Thank you WCTL for taking full responsibility of my case and getting me an amazing settlement.


I can say with confidence that this team is the best in the business. . . . Dean took the time to really listen and hear me out. He assured me that he was going to move mountains because he believed in me, and he ended up doing just that. I've never met a more focused and passionate attorney in my life. If you're looking for a firm that treats its clients with the utmost respect and care, calling WCTL is a no-brainer. I wouldn't think twice about working with them again in the future.