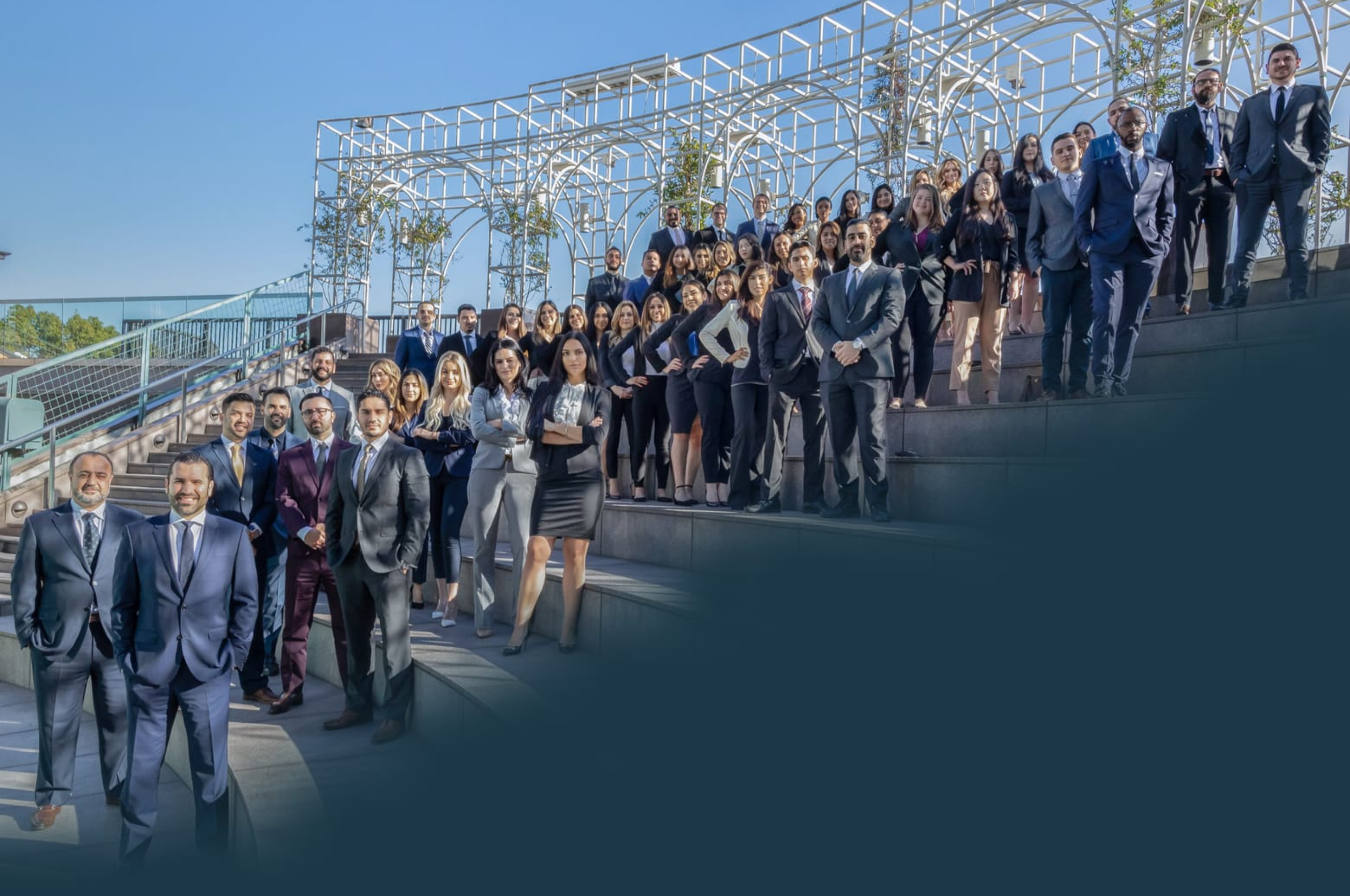 Woodland Hills Pedestrian Accident Attorney
Have a Woodland Hills Attorney Evaluate Your Case
Cities, including
Woodland Hills
, have established roads that cater to drivers more than pedestrians. Pedestrians are often left vulnerable when out and about. They have no protection against a vehicle that may crash into them as they are walking on a crosswalk or down the street. Regardless of whether a pedestrian has the right-of-way, there will always be negligent drivers on the road who choose to ignore this law and continue driving as they please. This is a dangerous mindset that will get many people into a serious accident that may result in severe injuries or even death. If you or a loved one were involved in a pedestrian accident, you may be entitled to receive compensation for damages. At West Coast Trial Lawyers, our
Woodland Hills pedestrian accident attorneys
have over 60 years of collective legal experience in handling personal injury cases. We have successfully won over 5,000 cases and recovered more than $1 billion in settlements for our clients. Due to our achievements, we have been ranked as one of the top personal injury law firms in Woodland Hills. To schedule a free, no-obligation consultation at our
Woodland Hills personal injury law firm
, please contact our 24/7 legal team by calling
(818) 514-9423
or emailing
[email protected]
.
Pedestrian Car Accident
Since pedestrians are at a high risk of getting involved in an accident, California laws have been established to protect them from negligent drivers.
California Vehicle Code 21950
indicates that:
A driver is expected to yield the right-of-way to pedestrians at all times.
A driver must never stop within a crosswalk. Pedestrians would have to walk down the crosswalk and go around the vehicle. This is a dangerous situation for them to be put in.
A driver is only allowed to drive on a sidewalk when they are entering or exiting a garage or alleyway. The driver is still expected to yield to pedestrians walking by.
A pedestrian is not permitted to jaywalk. If a driver was attempting to avoid hitting a jaywalker and got involved in an accident, then the jaywalker will be held liable.
A driver must never pass a vehicle that is stopped at the crosswalk. This could mean that they were waiting for a pedestrian to cross.
Both drivers and pedestrians are encouraged to observe their surroundings prior to making any moves, such as walking on a crosswalk or making a left turn on an intersection. Those who fail to comply with the rules of the road may experience legal repercussions for any damages or injuries that occurred due to their negligence. Drivers are obligated to provide other drivers, riders, bicyclists, and pedestrians a duty of care to maintain a safe environment. This involves giving pedestrians the right-of-way even if they are doing illegal antics, such as crossing a street that does not have a marked crosswalk. If a driver chooses to ignore their obligations, then they will be subject to liability if they cause a pedestrian accident. However, if a driver gets into an accident because they were trying to avoid hitting a pedestrian who was illegally crossing the street, then that pedestrian will be held liable for damages caused by the car accident. Since California is a
comparative fault state
, it is likely for more than one party to be found liable in an accident. Under this type of situation, liability and damages will be divided based on the amount of negligence that was contributed by each party.
What You Should Do After a Pedestrian Accident
If you were injured in an accident, you should
call 911 as soon as possible
to request help. As you wait for the police to arrive, you should speak to the other driver who caused the accident. Make sure to get their
driver's license, license plate number, contact information, and insurance information.
If any witnesses are nearby, you should
ask for consent to acquire their contact information.
Remember, witness testimonies can greatly support your claim. Once the police arrive at the scene of the accident, they will create an official police report. Paramedics may also be present to provide immediate medical assistance to those who are injured. It is highly recommended for you to
get checked by a paramedic or to make an appointment to visit a doctor
who can examine your injury. A doctor will run tests, such as blood or imaging tests, to determine a diagnosis. Once a diagnosis is made, the doctor will create a treatment plan that will help you recover. Depending on the severity of the injury, you may need to make more doctor visits to get regular check ups in order to make sure that the treatment plan is working. All of these visits will be saved on file and can be used as evidence to include in your personal injury claim. As you are trying to collect important evidence and records that will help support your claim, you should
reach out to an experienced pedestrian accident attorney
who will help take some weight off of your shoulders. The attorney will review the proof you have collected and will inform you on whether you may still need more documentation to strengthen your claim. They will also negotiate with insurance companies to make sure they give you fair compensation for any damages or injuries you sustained from the accident.
Contact Us
On the occasion that you have suffered injuries in the city of Woodland Hills because of a pedestrian accident,
West Coast Trial Lawyers
may assist you with recovering reimbursement for the troubles you have suffered, including medical bills, property damage, lost wages, and pain and suffering. Contact our 24/7 legal team today by calling
(818) 514-9423
or emailing
[email protected]
to schedule a free consultation at our Woodland Hills personal injury law firm.


They know what they're doing, very well. Not only did I not make a single phone call from the day I hired them, but I also received calls from their case managers and paralegals who want to make sure my treatment was going well. They whole team took care of me. Thank you WCTL for taking full responsibility of my case and getting me an amazing settlement.


I can say with confidence that this team is the best in the business. . . . Dean took the time to really listen and hear me out. He assured me that he was going to move mountains because he believed in me, and he ended up doing just that. I've never met a more focused and passionate attorney in my life. If you're looking for a firm that treats its clients with the utmost respect and care, calling WCTL is a no-brainer. I wouldn't think twice about working with them again in the future.