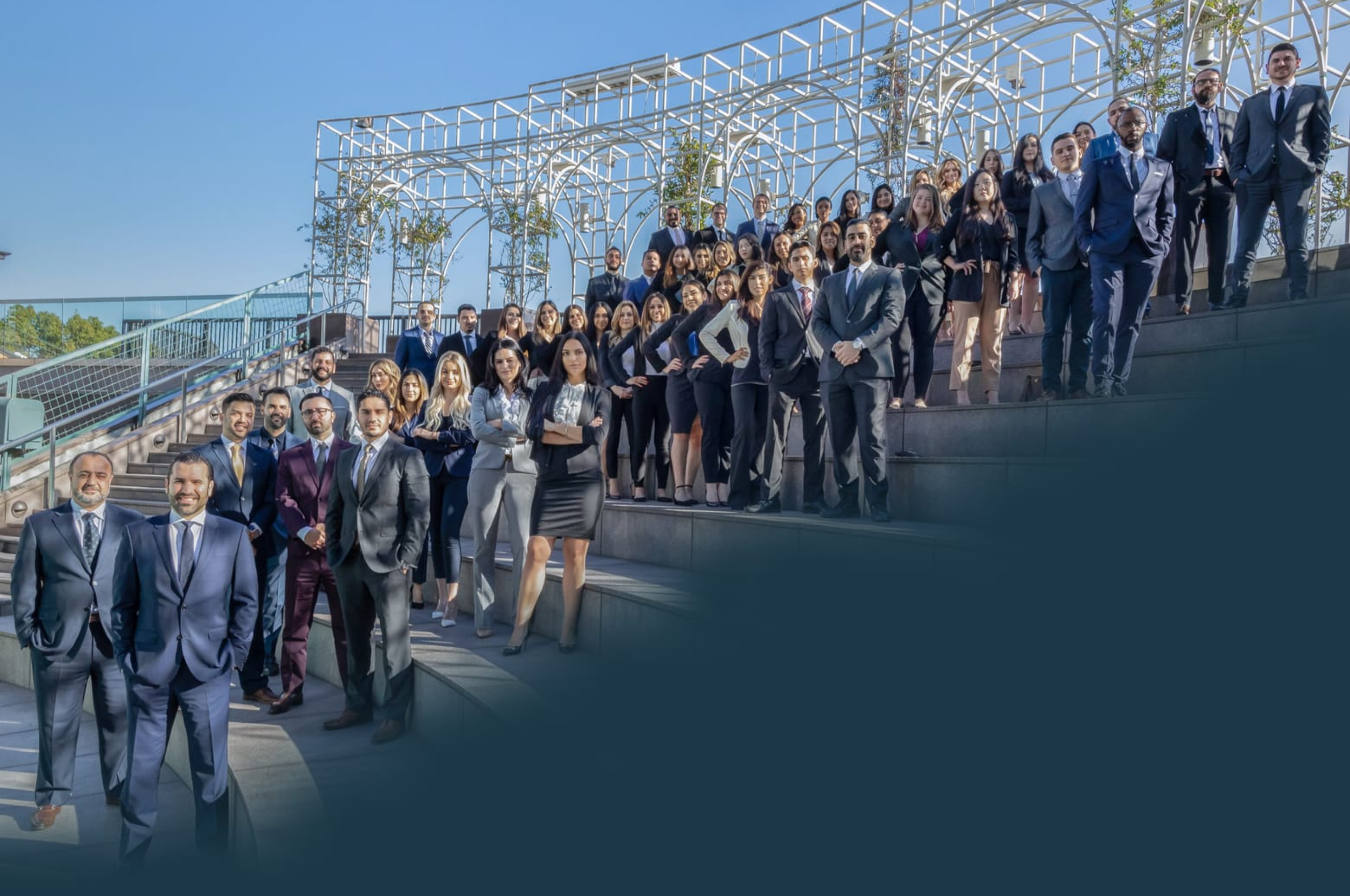 Fresno Premises Liability Attorney
Common Types of Premises Liability Cases and How to Determine Liability
Property owners have a legal duty to ensure their premises are kept safe from reasonably foreseeable hazards. Injuries that are caused by negligent property management can subject a property owner to responsibility for any losses caused. Recovery of compensation, or damages, begins by filing a premises liability claim.    
It is important to have an experienced Fresno premises liability attorney on your side as you start the process of filing a claim. You may be offered a low compensation as a first offer from insurance companies, however, a premises liability attorney may negotiate the offer to have it increased. Furthermore, a premises liability attorney will help strengthen your claim to ensure you are given an even higher chance of being granted compensation that can help cover for your losses, including medical bills, lost wages, pain and suffering, and more.
At West Coast Trial Lawyers, our
Fresno premises liability attorneys
have over 60 years of collective legal experience in handling personal injury cases. We have more than 5,000 cases and recovered over $1 billion in settlements for our clients. Due to our achievements, we have been ranked as one of the top personal injury law firms in
Fresno.
To schedule a free, no-obligation consultation at our
Fresno personal injury law firm,
please contact our 24/7 legal team by calling
(559) 272-9881
or emailing
[email protected]
.
Common Premises Liability Cases
Slip and Fall Accidents.

A slip and fall accident can occur in various locations, including your home, a grocery store, nursing homes, or the workplace. Common hazards that have contributed to the cause of a premises liability case include wet surfaces, damaged steps, and visible cords.

Snow and Ice Accidents.

During the cold winter season, ice can pile up on everyone's property. If the property owner has yet to shovel out the pile of snow out of their premises, it could result in a slip and fall accident as guests could slide while walking on ice. 

Poor Security.

Security is important, especially if the property is located in an area that has a high rate of crimes. If a property owner does not have proper safety measures implemented into their premises, such as camera surveillance, security guards, and/or fire or earthquake alarms, it could place guests, or employees, in serious danger. 

Swimming Pool Accidents.

It is heavily encouraged for owners of a swimming pool to barricade the area with fences and warning signs to prevent trespassers, particularly children, from entering the premises. There have been cases of a child entering a neighbor's property, without their knowledge, and drowning in their swimming pool.

Dog Bite

. Dogs must be trained properly. If a dog owner is intentionally training a dog to act vigilant and aggressive towards strangers, then it could likely result in a dog bite incident. A victim will be permitted to file a personal injury claim if the dog bite took place while they were lawfully on private property or on public property. An exemption can be made if:

The injured individual was a trespassing on private property,

The dog was protecting its owner in accordance with California's self-defense laws,

The dog was working with police or the military, or

The dog was provoked.
How to Determine Negligence in a Premises Liability Case
According to
California Civil Code 1714(a)
: "Everyone is responsible, not only for the result of his or her willful acts, but also for an injury occasioned to another by his or her want of ordinary care or skill in the management of his or her property or person."
In order to file a premises liability claim, the injured individual is required to show proof that they were hurt due to the property owner's negligence. They are required to show the following elements.
Defendant leased, owned, occupied, or was in control of the property where the incident took place

Defendant acted negligently regarding the use or maintenance of that property

Plaintiff suffered injuries

Defendant's negligence was the primary reason for a plaintiff's injuries
Property owners are required to provide a
duty of care
to guests by maintaining their premises in reasonably safe conditions. A duty of care for a property owner means that they are expected to take the same action that another reasonable property owner should take or should have taken under similar circumstances.
When determining whether or not a property owner went against their duty of care, the following factors will be considered.
How likely is an injury to occur given the circumstances?

How serious could such an injury be in these circumstances?

Did the owner know about or should have known about the hazardous condition that caused the accident?

Where is the property located?

How much of a burden would it have been to minimize or eliminate the hazardous condition?

How much control did the property owner have over the hazardous condition?
Who Can Be Found At-Fault for a Premises Liability Accident?
If you were hurt while on another person's property, you may be entitled to file a premises liability claim against them. 
Property owners or managers do not make themselves immune to liability by delegating the task of property maintenance. A property owner or manager is responsible for the safety of their premises, even if they hire someone else who is later found guilty of negligence.
If a hazard contributed to the cause of your injuries, the property owner can be held accountable for any injuries or damages you sustained. According
to
respondeat superior laws
, the principal will always be held liable for the negligence of one of their agents.
The defendant(s) in a premises liability lawsuit may include:
Homeowners

Business owners

Tenants or renters

The property management company

Restaurants

Retail centers

Stores
Available Damages in a Premises Liability Case
Damages are a type of monetary award that is determined by a court of law to help compensate an aggrieved individual for any losses or injuries sustained as a result of someone's negligence.
Economic damages
are intended to compensate a plaintiff for losses that a dollar amount can readily be attached to. It is calculated by determining the amount of out-of-pocket losses an aggrieved individual has or will expect to incur as a result of their injuries. A few examples of economic losses include loss of earning capacity, medical bills, and lost wages.
Non-economic damages
are essentially intended to cover losses that are thought of as subjective and will not necessarily cover out-of-pocket losses. This may include compensation for emotional distress, pain and suffering, and loss of enjoyment of life.
The third type of damages a California court may award are known as
punitive damages
. Punitive damages are intended as punishment and are only awarded when a defendant's behavior is especially harmful. It is relatively rare and, in fact, was only incorporated in 5 percent of all verdicts. Furthermore, there is no real set standard for calculating and awarding punitive damages. Punitive damages are awarded at the court's discretion and will vary depending on the specific circumstances of a case.
West Coast Trial Lawyers Is Here to Help
If you were a victim of a premises liability incident, you may be eligible to file a claim against the property owner at-fault for their negligence. A Fresno premises liability attorney at
West Coast Trial Lawyers
can help strengthen your claim and get you the compensation you deserve for your losses.
To schedule a free consultation at our Fresno personal injury law firm, please contact our 24/7 legal team by calling
(559) 272-9881
or emailing
[email protected]
.


They know what they're doing, very well. Not only did I not make a single phone call from the day I hired them, but I also received calls from their case managers and paralegals who want to make sure my treatment was going well. They whole team took care of me. Thank you WCTL for taking full responsibility of my case and getting me an amazing settlement.


I can say with confidence that this team is the best in the business. . . . Dean took the time to really listen and hear me out. He assured me that he was going to move mountains because he believed in me, and he ended up doing just that. I've never met a more focused and passionate attorney in my life. If you're looking for a firm that treats its clients with the utmost respect and care, calling WCTL is a no-brainer. I wouldn't think twice about working with them again in the future.