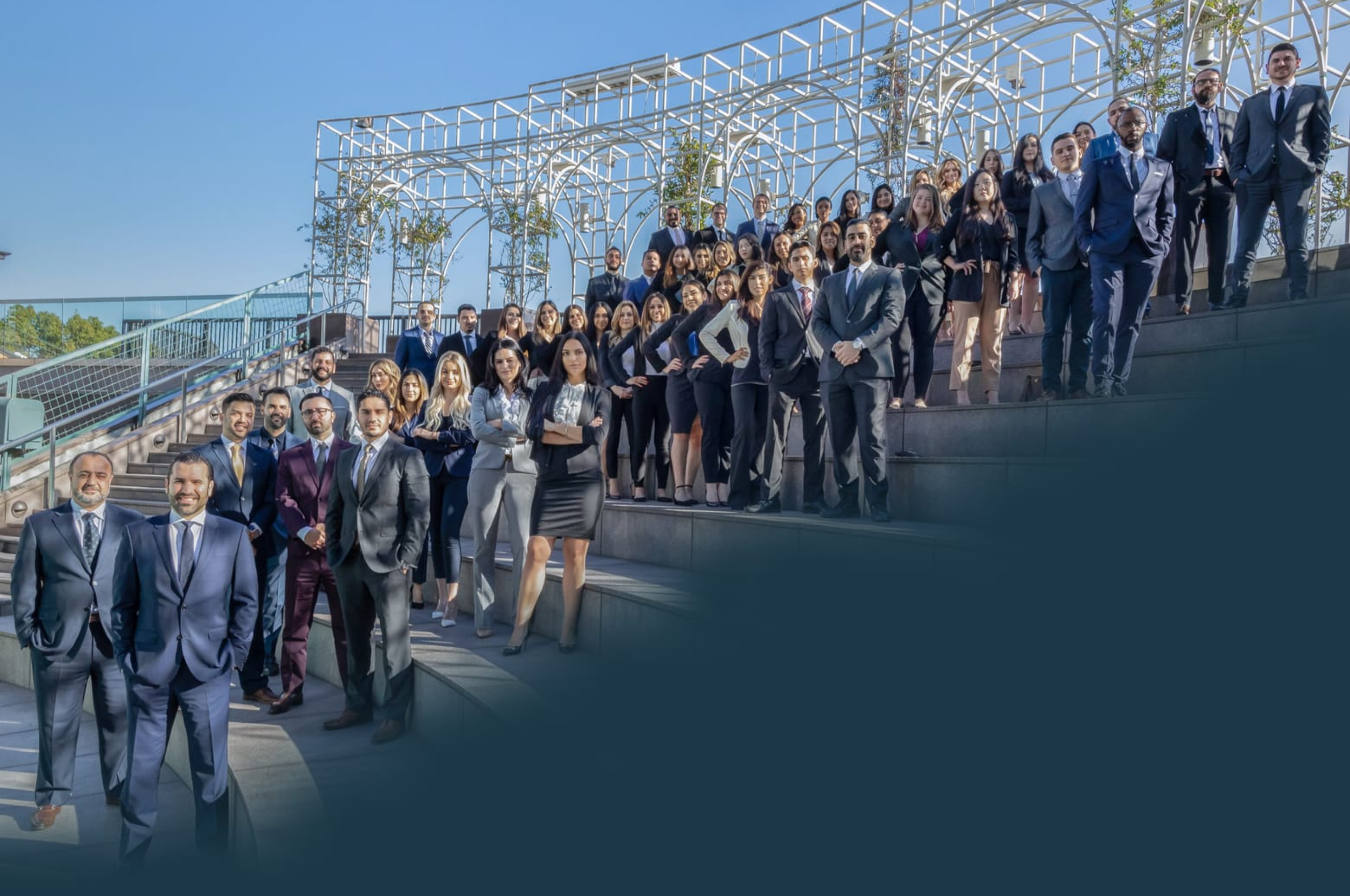 Fresno Burn Injury Attorney
Common Areas in Fresno Where You Can Sustain a Burn Injury
Burn injuries may vary depending on how severe the skin was damaged by a hot liquid or object. Oftentimes, medical treatment may be needed to heal a burn injury. Procedures are quite costly and could put a patient in financial burden. Furthermore, the aftermath of recovering from a burn injury could mentally impact the patient as they are likely to endure pain and psychological scarring. 
Burn injuries may occur unintentionally, especially when hot foods are being cooked. However, there have been cases where a burn injury has occurred due to malicious intentions. If your burn injury was caused by a negligent party, you may be entitled to file a personal injury claim against them. At West Coast Trial Lawyers, our
Fresno burn injury attorneys
are available 24/7 to offer legal assistance. With our track record of recovering more than $1 billion in settlements for our clients, we are confident that we will deliver a good outcome to your case.
To schedule a free, no-obligation consultation at our
Fresno personal injury law firm
, contact us by calling
(559) 272-9881
or emailing
[email protected]
.
Places You Could Get Burned
Tanning Salons
are one of the most common cases where a burn injury has occurred. Many people want to achieve the goal of having perfectly golden skin, however, they are not aware of the serious health conditions that may arise. It has been reported that tanning beds have caused over
170,000 cases of skin cancer a year
.
About 80 percent of these injuries were deep or severe burns. Melanoma has also been linked to tanning beds. 
Hair salons
have been known to cause burn injuries, as well. Based on past reports, hair salon clients have issued complaints to hair stylists over getting burn injuries from blow dryers or strong chemicals used for hair dye. Stylists, or the company, could face legal repercussions if the injured client is able to provide enough evidence to prove that negligence was involved. 
It comes to no surprise that
restaurants
have been another common location where people have experienced burn injuries. Restaurants typically use hot tools and liquids to make dishes, which could result in an employee or customer sustaining a burn injury. If an employee is burned while on the job and needs medical attention, they may be entitled to workers' compensation benefits. When it comes to a customer, an employee is required to give them a proper warning about any hot foods or liquids that are being served to them. Failure to do so
could likely result in a lawsuit if the customer is seriously burned. 
Other
workplaces
where employees can be at high risk of sustaining burn injuries include construction sites (construction workers) and areas where flames are spreading (firefighters). Burns at work should be covered by your employer's insurance policy.
The last location where a burn injury may occur is in your own
home
, specifically in the kitchen. Most accidents happen from cooking, such as spilling hot liquids or touching a hot item. Others may occur from using skin products that could result in a chemical burn. Electrical burns from power outlets are also likely to take place at home. Usually, these types of burn injury cases are covered by either homeowners insurance or your own personal health insurance.
Treating a Burn Injury
Burn injury treatments may vary depending on how severe the impact is to the skin. For minor injuries, it is usually suggested for victims to do the following:
Apply a bandage or gauze over the wounded area.

Do not apply any fluffy cotton. Make sure it is wrapped loosely around the injured area. This will protect you from infections.

Take a pain reliever.

Advil, Aleve, or Tylenol can be used to reduce pain. 

Apply cool water onto the wound.

Avoid placing ice over it as it can result in more tissue damage.

Apply lotion or ointment onto the wound.

Aloe vera has been commonly used to soothe a burn injury. It may also give you pain relief.
For those who are suffering from a moderate to severe burn injury, you should visit a doctor or the hospital. If you are able to handle the pain, you can set up an appointment to get your wound examined. However, if the pain is too unbearable, you should get yourself admitted to the ER. A doctor will be able to examine your wound and run tests to determine a diagnosis. Once results are available, the doctor will diagnose your condition and create a treatment plan to help with your recovery. Common suggestions that have been incorporated into these treatment plans include the following:
Surgical Procedure.

The doctor will likely suggest going through with a procedure called skin graft. This process involves removing a patch of skin from one area of the body and attaching it onto another area.  

IV. 

You may be told to get an IV done to avoid organ failure or dehydration.

Tetanus Shot.

If you are suffering from a superficial partial-thickness or deeper

burn

, you may need to get a tetanus shot.

Pain and Anxiety Medication.

Based on the severity of the burn, you may likely be given morphine to deal with the intense pain. Anti-anxiety medications may also help you stay calm.

Feeding Tube.

A feeding tube will be inserted through your nose, which will make its way down to your stomach. This method is generally suggested to those who are suffering from severe burns and are in need of acquiring nutritional support.
Besides medical treatments, therapy may also be another method that will help you with your recovery, especially if your burn has taken over a large portion of your body. A physical therapist will likely have you perform exercises and activities that will stretch your skin, which, in turn, will help your joints maintain flexibility. Additional other exercises will enhance your muscle strength. 
Occupational therapy is also known for helping victims with their burn injuries. This type of therapy is designed for you to develop, recover, enhance, and control basic skills that are needed to perform day-to-day activities.
Burn Injury Settlements
Many factors will be considered in order to determine a total amount of a burn injury settlement. The way the burn occurred, and where it is located, are perhaps the most important elements that should be reviewed to accumulate an accurate amount of economic and non-economic damages the victim should be awarded with. Every burn injury victim will have a different outcome compared to others as each situation involves different causes and effects.
Available Damages
Damages are a type of monetary award that is determined by a court of law to help compensate an aggrieved individual for any losses or injuries sustained as a result of someone's negligence.
Economic damages
are intended to compensate a plaintiff for losses that a dollar amount can readily be attached to. It is calculated by determining the amount of out-of-pocket losses an aggrieved individual has or will expect to incur as a result of their injuries. A few examples of economic losses include loss of earning capacity, medical bills, and lost wages.
Non-economic damages
are essentially intended to cover losses that are thought of as subjective and will not necessarily cover out-of-pocket losses. This may include compensation for emotional distress, pain and suffering, and loss of enjoyment of life.
The third type of damages a California court may award are known as
punitive damages
. Punitive damages are intended as punishment and are only awarded when a defendant's behavior is especially harmful. It is relatively rare and, in fact, was only incorporated in 5 percent of all verdicts. Furthermore, there is no real set standard for calculating and awarding punitive damages. Punitive damages are awarded at the court's discretion and will vary depending on the specific circumstances of a case.
West Coast Trial Lawyers Is Here to Help
If you have sustained a burn injury as a result of someone's negligence or deliberate acts of malice, you have the right to hold the guilty party responsible for your losses. A Fresno burn injury attorney at
West Coast Trial Lawyers
will help you recover compensation for your losses.
To schedule a free consultation at our Fresno personal injury law firm, please contact our 24/7 legal team by calling
(559) 272-9881
or emailing
[email protected]
.


They know what they're doing, very well. Not only did I not make a single phone call from the day I hired them, but I also received calls from their case managers and paralegals who want to make sure my treatment was going well. They whole team took care of me. Thank you WCTL for taking full responsibility of my case and getting me an amazing settlement.


I can say with confidence that this team is the best in the business. . . . Dean took the time to really listen and hear me out. He assured me that he was going to move mountains because he believed in me, and he ended up doing just that. I've never met a more focused and passionate attorney in my life. If you're looking for a firm that treats its clients with the utmost respect and care, calling WCTL is a no-brainer. I wouldn't think twice about working with them again in the future.