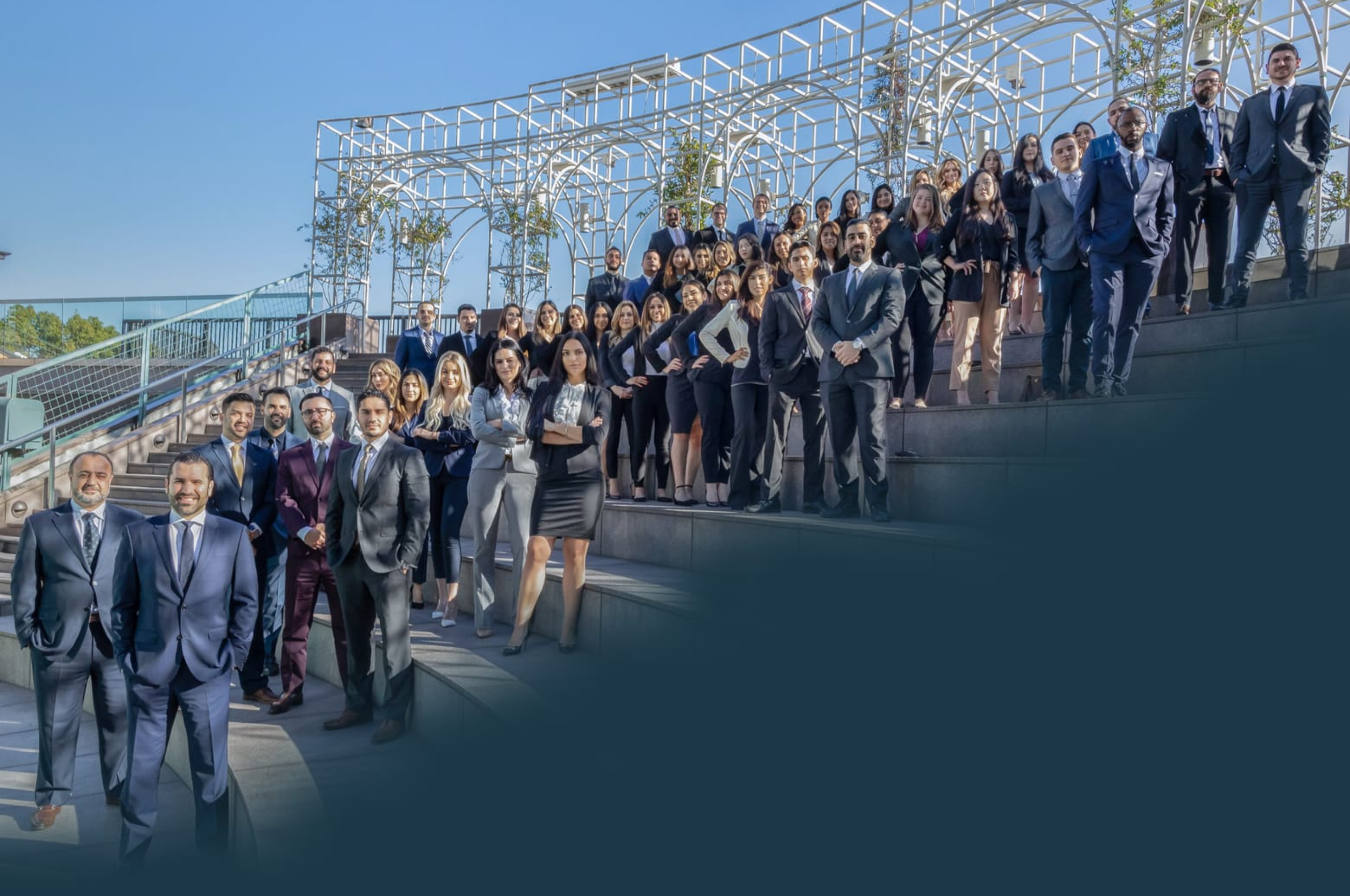 Fresno Dog Bite Attorney
Steps to Take After a Dog Bite to Get the Settlement Offer You Deserve
Fresno
has an overwhelming population of dogs, particularly stray dogs. Fresno County's animal control officers managed to capture over
20,500 stray dogs
from 2015 to 2016. With hundreds of strays roaming the streets, it can become risky for people to walk outside, especially if aggressive dogs are on the loose. 
If a stray dog bites a person, that person will generally not be entitled to file a claim. Municipalities usually are not held accountable for incidents involving stray dogs. However, if the dog was being kept at a local animal shelter and managed to escape the premises, you may be able to file a claim against the animal shelter. You will be expected to provide proof of the animal shelter going against their duty of care, which ultimately resulted in your injuries.
Victims of a dog bite are welcomed to reach out to our
Fresno dog bite attorneys
at West Coast Trial Lawyers. We have over 60 years of collective legal experience in handling personal injury cases. With our track record of recovering more than $1 billion in settlements for our clients, we are confident that we will deliver a good outcome to your case.
To schedule a free, no-obligation consultation at our
Fresno personal injury law firm
, please contact our 24/7 legal team by calling
(559) 272-9881
or emailing
[email protected]
. 
What You Should Do After Getting Bit by a Dog
Victims of a dog bite may be entitled to file a lawsuit against the negligent dog owner. According to
Civil Code section 3342,
a dog owner will be held accountable for injuries if the person did not tease or provoke the dog and the incident occurred in a public or lawfully private area. 
It is heavily encouraged for dog bite victims to do the following:
Get your injury treated as soon as possible.

If your injury is mild, you can do first aid at home. Ideally, you should place a clean towel over the injured area, keep the injured area elevated, gently wash the bite mark with soap and water, apply antibiotics ointment on the injured area to prevent infections from spreading, and place a sterile bandage on the injured area. If your injury is moderate to severe, you may have to get it checked by a doctor. The doctor will examine the injured area to determine what treatment will help with your recovery. 

Gather evidence.

You should take pictures and/or video footage of your injuries. If any witnesses are around, you should ask for their consent to acquire their contact information. Witness testimonies can greatly strengthen your personal injury claim. 

Obtain the dog owner's information.

Make sure to get the dog owner's name, address, and contract information. 

Document your experience of the attack.

Write down your perspective of the incident in a diary or journal. Do not forget to include the date and time of when the event took place.
What Will Happen to the Dog That Bit Me?
According to
California dog bite quarantine laws
, dogs who have bitten someone must be quarantined for 10 days. This time is necessary to ensure the animal is not carrying rabies. These dogs will be allowed to remain on the owner's property during this 10-day period. Once the dog is healthy, it will officially be released back into the owner's care.
Dogs who bite people are not usually euthanized.
Euthanasia is only administered
for the following:
Dogs who have already bitten someone on two separate occasions.

The dog was trained to attack or kill, and has bitten a person, which resulted in the person suffering from a serious physical injury.
Dogs who meet these requirements can be taken away from their owners and euthanized after a hearing. A hearing process can be brought forth by the dog bite victim, a member of the community, or a government official.
Statute of Limitations for a Dog Bite
A dog bite claim is considered as a personal injury claim.
California's statute of limitations on a personal injury case is
two years
starting from the initial date of the incident. There are some exceptions that may allow the plaintiff to be granted an extension. The plaintiff must be:
A minor

Incarcerated 

Out-of-state

Legally insane

Incapacitated 
Dog Bite Exceptions
Dog owners are not always at-fault for a dog bite. In many cases, a person who was bit by a dog may not be eligible to file a personal injury claim due to the following reasons:
The person was caught trespassing on the dog owner's private property.

The person was provoking the dog.

The dog was protecting its owner or another individual in accordance with California's self-defense laws. 

The dog was involved with military or police duties. 
Available Damages for a Dog Bite
If you were injured due to a dog bite in the city of Fresno, you may be entitled to various forms of compensation, such as economic and non-economic damages.
Economic damages
are typically awarded to cover the out-of-pocket costs a victim will pay or may have to pay because of the accident.
Non-economic damages
, on the other hand, include recoverable compensation for losses that do not necessarily have a tangible monetary value.
In general, damages after a dog bite claim can potentially include a combination of the following: 
Emotional Distress

Pain and Suffering

Lost Wages 

Medical Bills 

Loss of Consortium

ER Treatment

Medication and Medical Supplies

Physical Therapy

Future Lost Earnings

Loss of Enjoyment of Life

Court Costs and Fees
West Coast Trial Lawyers Is Here to Help
If you are a dog bite victim and would like to pursue legal actions against the party at-fault, our Fresno dog bite attorneys at
West Coast Trial Lawyers
will help you recover compensation for losses you have suffered. 
Reach out to us today by calling
(559) 272-9881
or emailing
[email protected]
to schedule a free consultation with our experienced, caring, and compassionate legal team.


They know what they're doing, very well. Not only did I not make a single phone call from the day I hired them, but I also received calls from their case managers and paralegals who want to make sure my treatment was going well. They whole team took care of me. Thank you WCTL for taking full responsibility of my case and getting me an amazing settlement.


I can say with confidence that this team is the best in the business. . . . Dean took the time to really listen and hear me out. He assured me that he was going to move mountains because he believed in me, and he ended up doing just that. I've never met a more focused and passionate attorney in my life. If you're looking for a firm that treats its clients with the utmost respect and care, calling WCTL is a no-brainer. I wouldn't think twice about working with them again in the future.