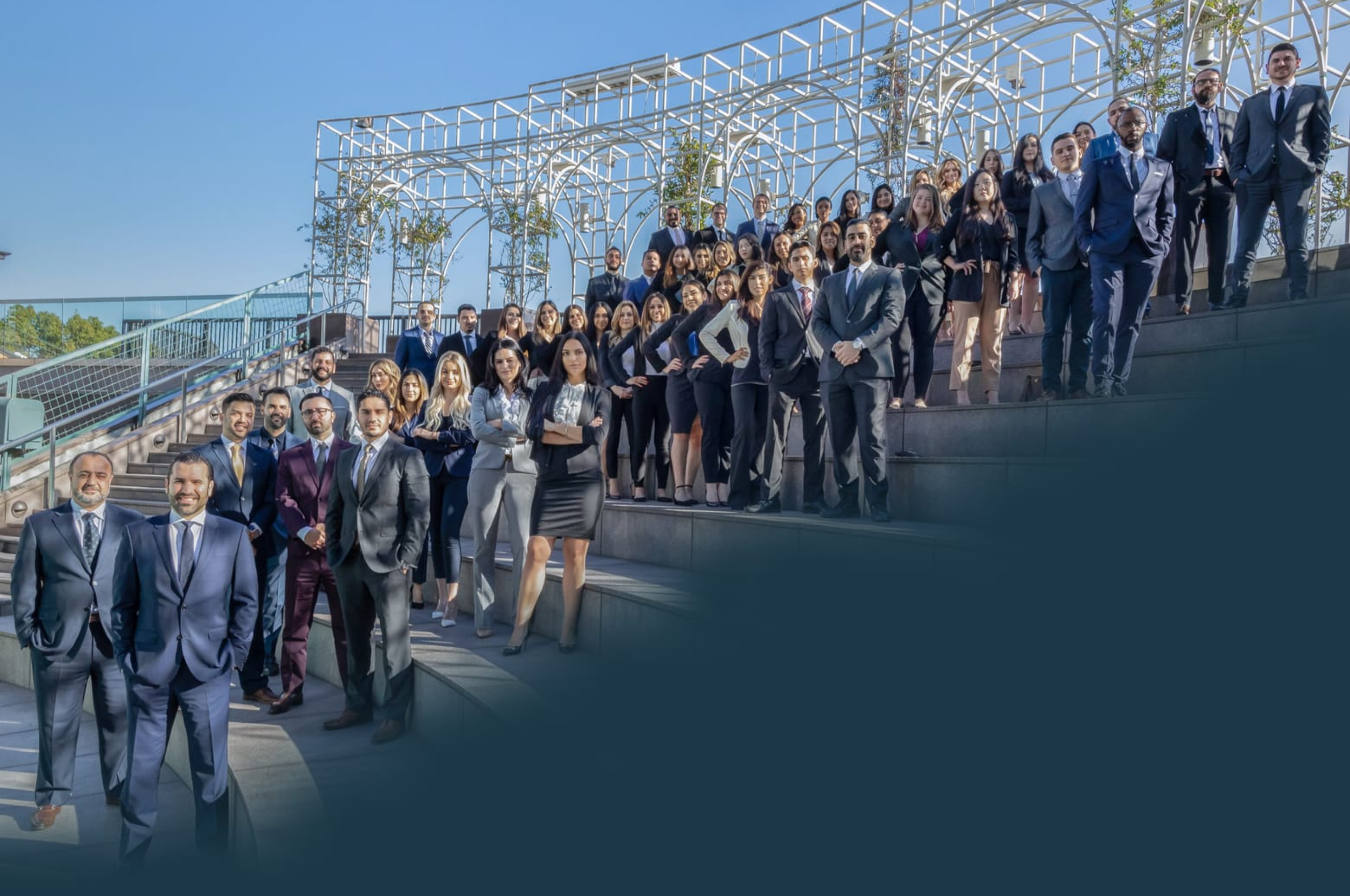 Fresno Spinal Cord Injury Attorney
Spinal Cord Injury, Treatment Options Available for Recovery, and Prevention Tips
An adult will have 24 individual bones in the spine that are categorized as cervical (7 bones) , thoracic (12 bones) , and lumbar (5 bones) spines. Each of these vertebrae segments controls certain parts of the body. The cervical spine commands head and neck movements. The thoracic spine controls your motor and sensory signals in areas including the upper back, chest, and abdomen. Lastly, the lumbar spine has spinal cord tissue and nerves that are used to allow communication between the brain and legs. Damage done to either section will result in a different outcome.
Spinal cord injuries are usually caused by forceful impact to the back area. This could result from a motor vehicle accident or a slip and fall accident. The injury could arise under a variety of scenarios. However, if a negligent individual has caused your spinal cord injury, you may be entitled to file a personal injury claim against them for damages. To better your chances at acquiring the compensation you deserve, you should consider hiring a skilled Fresno spinal cord injury attorney to assist you with your case. 
At West Coast Trial Lawyers, our
Fresno spinal cord injury attorneys
have over 60 years of collective legal experience in handling personal injury cases. We have won more than 5,000 cases and recovered over $1 billion in settlements for our clients. Due to our achievements, we have been recognized as one of the top personal injury law firms in
Fresno.
Please do not hesitate to contact our 24/7 legal team by calling 
(559) 272-9881
or emailing
[email protected]
to schedule a free, no-obligation consultation at our
Fresno personal injury law firm.
Common Causes of a Spinal Cord Injury
A spinal cord injury may disrupt the cells and nerves from sending and receiving signals from the brain that help function the body. Generally, a spinal cord injury can be caused by direct impact to the spinal cord or tissues and bones that are near the spinal cord. Common causes that have resulted in a spinal cord injury include the following:
Falling.

Nearly 31 percent of spinal cord injuries have been caused by a fall. Those who are prone to fall more often than others are 65 year olds and older. As people continue to age, their bodies may begin to develop health conditions, such as osteoporosis, that could make them vulnerable to slip and fall accidents. 

Motor vehicle accident.

A motor vehicle accident accounts for 38 percent of spinal cord injuries. A vehicle may carry tremendous power that can result in aggressive impact during an accident. If a driver or motorcyclist is ejected out of their vehicle, they will likely suffer a spinal cord injury if they land on their back. This could cause temporary or permanent paralysis that can affect the muscles and nerves below the injured area. 

Physical violence.

About 13 percent of spinal cord injuries have been caused by physical violence. Weapons, such as guns and knives, can pierce through the skin and leave serious damage to the spinal cord. Depending on where the bullet or knife was inserted, the victim can suffer from temporary or permanent paralysis. Physical therapy may be offered to have the victim regain or enhance their ability to control parts of their body.

Sports.

High-impact sports, such as football and hockey, have contributed to 10 percent of spinal cord injuries. Any sport that involves forceful impact to the back area could result in a spinal cord injury.

Alcohol.

Alcohol has the ability to impair a person's vision and reduce their stability. These effects could make it difficult for a drunk person to navigate themselves without falling down or losing focus of a task they were intended to fulfill doing. Furthermore, drunk drivers are a major threat to everyone who is near them. Controlling a vehicle while the mind is being tampered by alcohol could make it complicated for a driver to follow the rules of the road. This could end in a serious accident that may damage the spinal cord depending on the severity of impact and if any force was applied to the person's back area.

Illnesses.

As previously mentioned, health conditions can have a major impact on the chances of a person sustaining a spinal cord injury. Conditions, such as osteoporosis, inflammation of the spine, or cancer, could greatly affect a person's bones. Those who suffer from either of these conditions are more prone to fracturing a bone in any part of their body. About 80 percent of older people who have a chronic spinal cord injury have a condition that affects their bones. 
Spinal Cord Injury Treatment and Recovery
Once you are diagnosed with a spinal cord injury, your doctor will create a treatment plan that is best suited for your condition. Treatments may vary for each spinal cord injury victim. As of now, a spinal cord injury cannot be entirely healed. Enhancements or improvements can be made to allow a spinal cord injury victim to live more comfortably, but being cured is not yet possible. As of now, there are still many options available to treat a spinal cord injury. This includes:
Medication.

Painkillers, antidepressants, non-steroidal anti-inflammatory drugs, and muscle relaxants are common types of medications that are administered to those who are suffering from a spinal cord injury. 

Surgery.

Surgery will allow doctors to remove a bone fragment, fractured vertebrae, or herniated disk.

Immobilization.

You may have to stabilize your spine after damaging it. Neck braces and beds designed for immobilization are common tools or equipment that help achieve stability. 

Rehabilitation.

It is greatly beneficial for a spinal cord injury victim to seek help from a physical therapist, occupational therapist, recreation therapist, social worker, spinal cord injury specialist, or a rehabilitation psychologist. Therapists will help make your muscles stronger and enhance your motor and sensory skills to allow you to perform day-to-day activities.

Technology.

Technology, such as standard wheelchairs, electric wheelchairs, electronic aids, and clinical electrical stimulation (CES) devices will allow a spinal cord injury victim to have an easier time with mobility and body function. 
Recovery may start a week or six months after the initial date of the injury. Some may even start to notice results years later. There really is no exact, nor accurate answer, for how long it takes a person to notice improvements in their spinal cord. 
Prevention 
A spinal cord injury can significantly impact your overall lifestyle. You may be restricted from performing activities you were once able to do prior to the injury. To lessen the chances of falling victim to a spinal cord injury, you should consider doing the following:
Drive safely.

As previously stated, motor vehicle accidents account for 38 percent of spinal cord injuries. Drivers must always stay on the safe side and follow the rules of the road to decrease the likelihood of getting into an accident. Do not forget to always have your seat belt on when in a moving vehicle.

Prevent falls.

If you have a staircase in your home, we recommend having handrails installed next to it. This way, if a person is about to fall down the stairs, they will have something to hold on to in order to reduce impact or save themself from enduring a harsh fall. If you have toddlers roaming throughout the house, you should set up safety gates on the top and bottom of the stairs to prevent the toddler from gaining access to the stairs without adult supervision. Lastly, to avoid a slip or fall accident, you should place mats next to the tub or shower. The mat will absorb water droplets and make it less likely for you to slip and fall.

Wear protective gear when playing sports.

Sports, such as football or hockey, involve physical impact. By wearing elbow pads, knee pads, shoulder pads, and a helmet, you will reduce the likelihood of sustaining a fractured bone. 

Check the water levels before jumping into the pool.

Always make sure to check water levels before making an attempt at diving into a body of water. If the pool appears to be shallow, do not dive in as it could cause you to sustain severe injuries, including a spinal cord injury.
West Coast Trial Lawyers Is Here to Help
If you have sustained a spinal cord injury as a result of someone's negligence or deliberate acts of malice, you have the right to hold the guilty party responsible for your losses. A Fresno spinal cord injury attorney at
West Coast Trial Lawyers
will help you recover compensation for your losses.
To schedule a free consultation at our Fresno personal injury law firm, please contact our 24/7 legal team by calling
(559) 272-9881
or emailing
[email protected]
.


They know what they're doing, very well. Not only did I not make a single phone call from the day I hired them, but I also received calls from their case managers and paralegals who want to make sure my treatment was going well. They whole team took care of me. Thank you WCTL for taking full responsibility of my case and getting me an amazing settlement.


I can say with confidence that this team is the best in the business. . . . Dean took the time to really listen and hear me out. He assured me that he was going to move mountains because he believed in me, and he ended up doing just that. I've never met a more focused and passionate attorney in my life. If you're looking for a firm that treats its clients with the utmost respect and care, calling WCTL is a no-brainer. I wouldn't think twice about working with them again in the future.