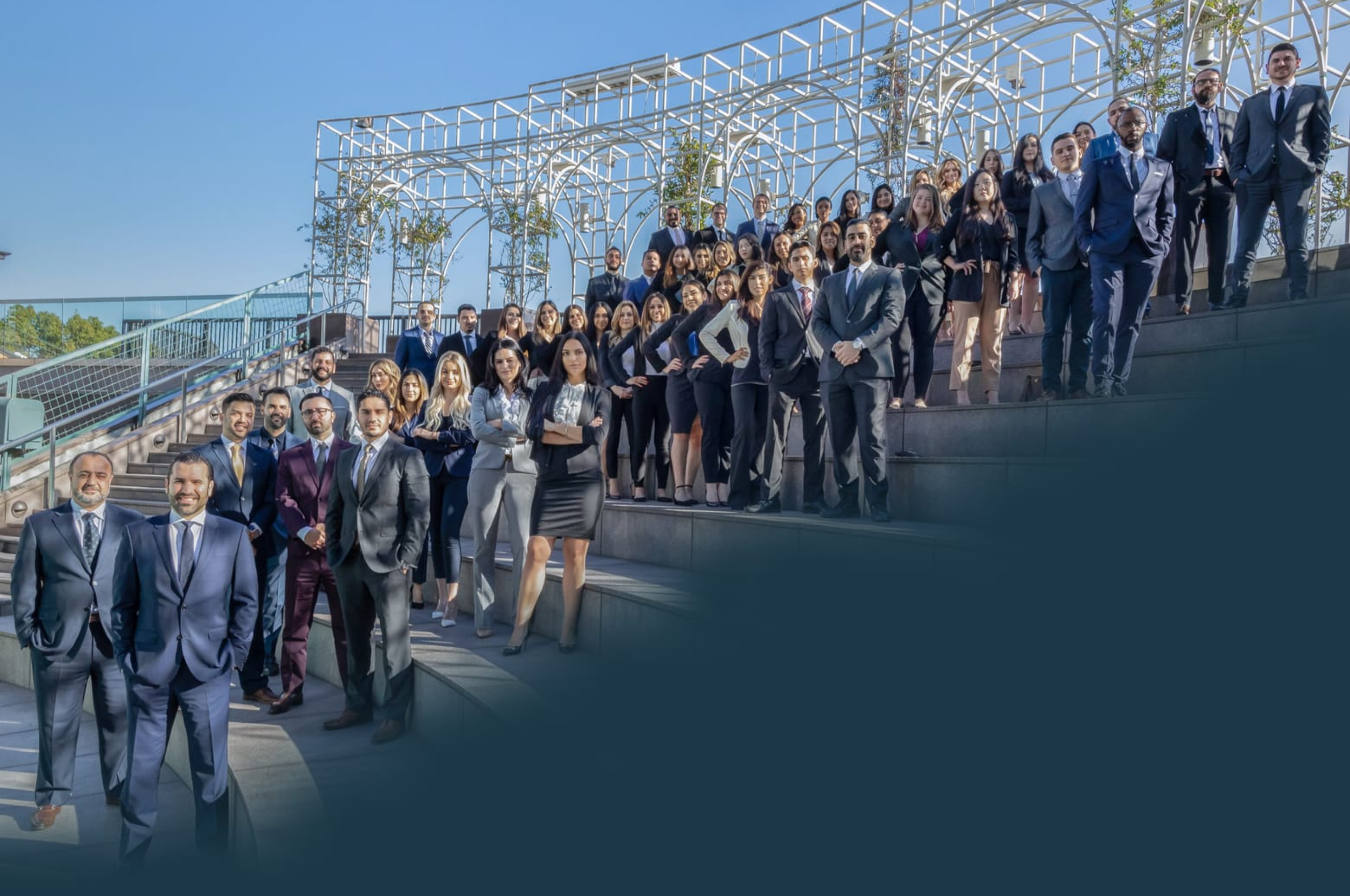 Fresno Brain Injury Attorney
What Are Some Common Causes of a Brain Injury? How Can You Prevent It From Occurring?
The brain is arguably the most important organ in the body. It helps humans function their thoughts, emotions, and movements. Any type of damage that is directly done to the brain could result in serious changes to a person's overall lifestyle. Common symptoms of brain damage include, but are not limited to, slurred speech, vision blurriness, paralysis, sensitivity to light or sound, seizures, or loss of consciousness. 
Victims who sustain a brain injury will need to seek immediate medical attention as this type of damage could become life-threatening if not treated properly.  Getting medical care for a brain injury is quite costly as multiple treatments may be needed to enhance or improve the brain's condition. Unfortunately, this could become a financial burden as costs for medical care are quite expensive. If your brain injury was caused by a negligent party, you may be entitled to file a personal injury claim to acquire recoverable compensation, including medical bills. 
At West Coast Trial Lawyers, our
Fresno brain injury attorneys
have over 60 years of collective legal experience in handling personal injury cases. With our track record of winning more than $1 billion in settlements for our clients, we are confident that we will deliver a good outcome to your settlement.
Please do not hesitate to contact our 24/7 legal team by calling
(559) 272-9881
or emailing
[email protected]
to schedule a free, no-obligation consultation at our
Fresno personal injury law firm.
Common Causes of a Brain Injury
Forceful impact to the head can result in serious brain damage. There are multiple factors that can cause a person to endure this type of injury, such as:
Motor vehicle accidents,

Physical violence,

Falls,

Gun shots, or

Bomb blasts from military attacks.
Diseases may also have the ability to cause brain damage. According to the
American Brain Foundation
, 1 in 6 people worldwide are affected by a brain disease, including Alzheimer's, multiple sclerosis, epilepsy, brain tumor, and more. Each condition could have a different impact on the brain. Some may cause your brain, tissues, and nerves to progressively worsen over time, while others may cause you to have a change in personality and leave you feeling confused. 
Drug abuse is also likely to damage the brain. As people consume drugs to get some sort of sensation, the drugs will likely begin to tamper with the brain by distorting the way neurons send, accept, and process signals. They could also cause the neurons to let out a significant amount of natural neurotransmitters or put a stop to the normal recycling of these brain chemicals by getting in the way of transporters. This will interrupt communication between the neurons.
How to Prevent a Brain Injury
There are several courses of action you can take to decrease the likelihood of sustaining a brain injury. This includes the following:
Do not take illegal drugs.

The effects of drugs could leave you feeling unaware of your surroundings, which may influence you into performing certain actions that could get you injured.

Do not drink alcohol without moderation.

It is dangerous to drink and drive. Intoxication and blurry vision are not a good mix, especially if you are driving.

Wear your seat belt when you are in a vehicle.

This will reduce the chances of sustaining severe or fatal injuries by 50 percent.

Do not text and drive

. Allowing distractions to affect your driving skills could put you in a serious accident. Set your phone to the side and focus on the road. Once you have reached your destination and have parked your vehicle, then it would be safe enough for you to check your phone for any notifications.

Wear helmets for sporting activities

. This will help protect your head from sustaining moderate to severe injuries when performing activities that may involve forceful impact to the head.

Install fall prevention equipment at home.

Take the tips listed below into consideration to make your home an anti-slip environment for you, your family, and guests.

Install window guards to prevent any fallouts from occurring when the windows are left open.

Set up safety gates at the top and bottom of the stairs if you have a toddler.

Place mats next to the shower or bathtub. All water droplets will be absorbed by the mat, which will reduce the likelihood of you slipping and falling on a wet surface.
Brain Injury Settlement
Settlement amounts will vary greatly, because brain injuries themselves can present a variety of symptoms, from mild to severe
.
Broadly speaking, compensatory damages can be divided in either of the two following categories, which are economic damages and non-economic damages.
Economic damages
are intended to compensate a plaintiff for losses that a dollar amount can readily be attached to. It is calculated by determining the amount of out-of-pocket losses an aggrieved individual has or will expect to incur as a result of their injuries. A few examples of economic losses include loss of earning capacity, medical bills, and lost wages.
Non-economic damages
are essentially intended to cover losses that are thought of as subjective and will not necessarily cover out-of-pocket losses. This may include compensation for emotional distress, pain and suffering, and loss of enjoyment of life.
Examples of Brain Injury Settlements
$26 million was recovered by a man in Florida who endured permanent brain damage after being struck by a commercial truck.

$14 million was recovered by a woman who endured a traumatic brain injury after a faulty tire failed on her motorcycle.

$7.5 million was recovered by a woman who was hurt in a car accident, was in a coma for 3 weeks, and then required 2 months of rehabilitation.

$3.2 million was recovered by a truck driver in Virginia who suffered a traumatic brain injury while on the clock.
West Coast Trial Lawyers Is Here to Help
If you have sustained a brain injury as a result of someone's negligence or deliberate acts of malice, you have the right to hold the guilty party responsible for your losses. A Fresno brain injury attorney at
West Coast Trial Lawyers
will help you recover compensation for your losses.
To schedule a free consultation at our Fresno personal injury law firm, please contact our 24/7 legal team by calling
(559) 272-9881
or emailing
[email protected]
.


They know what they're doing, very well. Not only did I not make a single phone call from the day I hired them, but I also received calls from their case managers and paralegals who want to make sure my treatment was going well. They whole team took care of me. Thank you WCTL for taking full responsibility of my case and getting me an amazing settlement.


I can say with confidence that this team is the best in the business. . . . Dean took the time to really listen and hear me out. He assured me that he was going to move mountains because he believed in me, and he ended up doing just that. I've never met a more focused and passionate attorney in my life. If you're looking for a firm that treats its clients with the utmost respect and care, calling WCTL is a no-brainer. I wouldn't think twice about working with them again in the future.