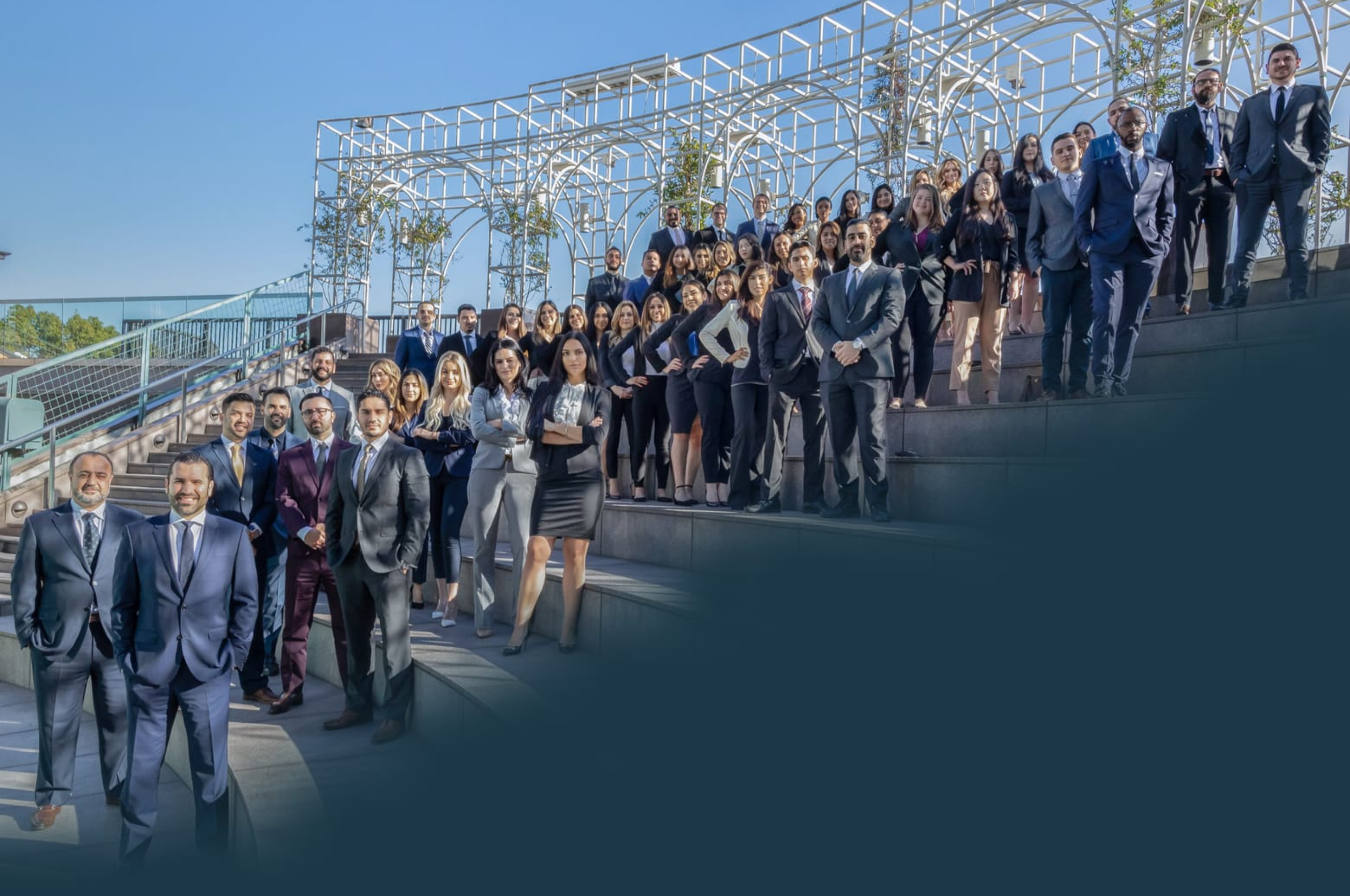 Fresno Bus Accident Attorney
Common Types of Bus Accidents and Injuries
Fresno
County has
18 express bus routes and 4 Clovis transit routes.
Opening numerous bus routes allows people to have more access to travel. Prior to buses being used for public transportation, inspections must be done to ensure that the buses are in good condition. After everything is cleared, the bus driver can start their shift. Once passengers step foot onto the bus, the bus driver is expected to provide a duty of care to ensure that everyone is safe. Unfortunately, many obstacles, such as negligent drivers, road hazards, and poor weather conditions may alter the outcome of a trip. 
Those who have been involved in a bus accident may be entitled to file a personal injury claim against the party at-fault for their losses. It is ideal to contact an experienced Fresno bus accident attorney who will assess your case to determine who should be held accountable for your injuries and/or damages. At West Coast Trial Lawyers, our
Fresno bus accident attorneys
have over 60 years of collective legal experience in handling personal injury cases. We have won more than 5,000 cases and recovered over $1 billion in settlements for our clients. Due to our achievements, we have been ranked as one of the top personal injury law firms in Fresno.
To schedule a free, no-obligation consultation at our
Fresno personal injury law firm
, please contact our 24/7 legal team by calling
(559) 272-9881
or emailing
[email protected]
.
Types of Bus Accidents
Bus accidents have the ability to cause a disastrous outcome. Due to its large size, the impact could involve multiple vehicles. Furthermore, several passengers could suffer from serious injuries or get killed. Each bus accident outcome may differ depending on the type of bus and impact inflicted.
A
school bus accident
may occur while a bus driver is picking up or dropping off  children either at home or school. In order to keep these children safe from an accident, California laws have been established to inform drivers of important steps that they need to take to prevent colliding into a school bus. For example:
In a two-lane road with no median, traffic on both sides are required to stop.

In a two lane road that has a center turn lane, traffic on both sides are required to stop.

Vehicles are permitted to pass by a school bus after the stop sign is no longer present, the school bus is driving, or the bus driver gives you a signal to pass. 

When four lanes are present, the side of the road that does not have a stopped school bus may proceed to drive cautiously.

If a raised divider is present, the side of the road that does not have a stopped school bus may proceed to drive cautiously. 

Vehicles in a two-lane road that have a median are not required to stop if the bus is stopped on the opposite side of the road.
In California, if a driver  is caught passing a school bus, they will be fined up to $600.
Public transit bus accidents
also share similar outcomes as a school bus accident. The only difference is the passengers on board. Nearly all said passengers are older individuals who rely on public transportation to go to work, home, or other places. Other common types of public transit buses that have been involved in bus accidents include the following:
Freight Bus.

This bus transports cargo from one place to another. There is a specific weight limit for 40 feet freight buses, which is 33,000 pounds. Fully-loaded weights are up to 44,000 pounds. Freight buses that are 60 feet have a weight limit of up to 50,000 pounds. Fully-loaded weights are up to 65,000 pounds. If a freight bus exceeds the maximum limit, then it will be difficult for the driver to control the vehicle. 

Shuttle Bus.

Hotels and colleges typically use this bus to transport their guests or students. A shuttle bus can be difficult to operate due to its size and shape. 

Private, Commercial, and Charter Bus.

Most of these buses are used for tours or parties. Some are designed as luxury buses. The driver of this type of bus must remain focused on the road to ensure that the passengers arrive safely to their destination. Failure to do so could result in an accident. 
It is important to note that all buses should get regular inspections done to ensure that no defective parts are present. Companies that fail to check buses for any issues may be held accountable if it contributes to the cause of a bus accident. 
Bus Accident Injuries 
Bus accident injuries may vary. It all depends on how powerful the level of impact was between the bus and the other object, such as a vehicle, building, or tree. Common bus accident injuries that have been reported include the following:
Neck injuries.

This occurs when damage is done to the soft tissues of the neck. This type of injury is generally caused by an abrupt accident. You may start to experience symptoms days, weeks, or months later. Notable symptoms to look out for include neck pain, swelling, headache, dizziness, blurred vision, burning sensation, lack of concentration, trouble sleeping, or arm, back, or shoulder pain.

Spinal cord injury.

A spinal cord injury may occur if the driver or passengers endure forceful impact to their back area. The back being violently slammed into the bus seats or getting ejected out of the vehicle may likely result in a spinal cord injury. Symptoms vary depending on which vertebral segment was affected. However, general symptoms that have been reported include weakness in the muscles, muscle spasms, numbness, difficulty breathing, tingling, digestive issues, or a stinging sensation.
Head Injury.

A head injury, or a traumatic brain injury (TBI), may occur if the bus driver or a passenger violently slam their head onto nearby objects, such as the steering wheel, windows, or bus seats. Symptoms of a head injury include a headache, nausea, vomiting, fatigue, slurred speech, dizziness, sensitivity to light or sound, blurred vision, memory issues, mood swings, unconsciousness, seizures, clear fluids that drain from the nose or ears, numbness in the fingers or toes, or change in eating habits. These symptoms may persist for days, weeks, months, or even years. 
Broken bones.

Intense contact with any body part, such as the arms or legs, could result in a fractured bone. Symptoms of a broken bone may include intense pain in the injured area, inability to function in the injured area, swelling, bruising, or a bone sticking out of the skin. It typically takes about 6 to 8 weeks for a bone to heal.
Cuts and bruises.

During a bus accident, windows may shatter, which could cause glass to cut through the bus driver's or passenger's skin. Bruises are also likely to occur, especially if a passenger is aggressively tossed around and slammed into objects nearby, such as a bus seat or window. 
West Coast Trial Lawyers Is Here to Help
If you have sustained injuries in a bus accident as a result of someone's negligence or deliberate acts of malice, you have the right to hold the guilty party responsible for your losses. A Fresno bus accident attorney at
West Coast Trial Lawyers
will help you recover compensation for your losses.
To schedule a free consultation at our Fresno personal injury law firm, please contact our 24/7 legal team by calling
(559) 272-9881
or emailing
[email protected]
.


They know what they're doing, very well. Not only did I not make a single phone call from the day I hired them, but I also received calls from their case managers and paralegals who want to make sure my treatment was going well. They whole team took care of me. Thank you WCTL for taking full responsibility of my case and getting me an amazing settlement.


I can say with confidence that this team is the best in the business. . . . Dean took the time to really listen and hear me out. He assured me that he was going to move mountains because he believed in me, and he ended up doing just that. I've never met a more focused and passionate attorney in my life. If you're looking for a firm that treats its clients with the utmost respect and care, calling WCTL is a no-brainer. I wouldn't think twice about working with them again in the future.