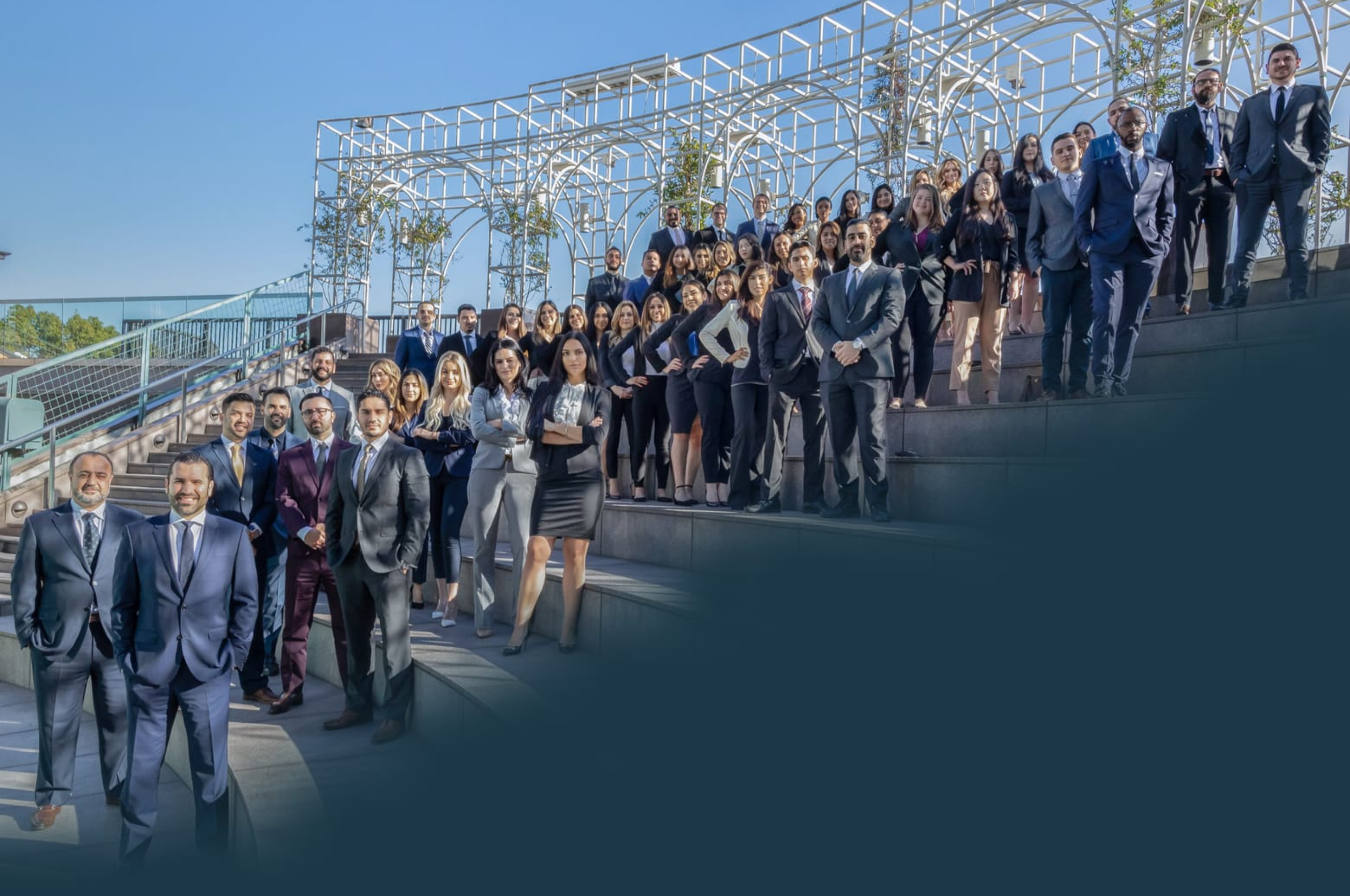 Woodland Hills Food Delivery Accident Attorney
Got Into an Accident While Delivering Food in Your Personal Car?
Food delivery services have become widely popular across cities in California, including Woodland Hills. People favor the idea of having someone deliver food to their doorstep. It makes it a convenient experience, especially for those who don't have enough time to do it themselves. Well-known companies, such as Uber, DoorDash, and Postmates, have apps available for customers to use to make their orders. These apps provide customers with information, such as what restaurants to choose from, the estimated time for delivery, and a calculated price for their orders. Once the customer's food is delivered, they will be given the option to rate the food delivery driver based on how well their services were. Food delivery services may provide benefits to make it easier for customers to order food, however, it can come with some downsides, as well.
Food delivery drivers are given the responsibility of making sure the order arrives on time and in good condition. Unfortunately, there are food delivery drivers who tamper with the customer's order while they are on the way to drop it off. In California, food tampering is illegal and is taken very seriously. According to California's Penal Code section 347, those who intentionally add poisons or harmful substances to a drink or food are subjected to serious consequences. They may be found guilty of a felony that can punish them with a prison sentence of 2 to 5 years. If the victim suffers a serious injury or death, then the food delivery driver may face 3 more years of jail time.
If you were a victim of a food delivery accident and would like to sue the party at-fault, West Coast Trial Lawyers has Woodland Hills food delivery accident attorneys with over 60 years of collective legal experience in handling personal injury cases. With our track record of recovering more than $1 billion in settlements, we have been acknowledged as one of the top personal injury law firms in Woodland Hills.
We offer a free, no-obligation consultation at our Woodland Hills personal injury law firm. If you are interested in using our services, please contact our 24/7 legal team by calling (818) 514-9423 or emailing [email protected].
What Causes a Food Delivery Accident?
Here is a list of common causes of food delivery accidents and how they occur.
Distractions. It is common for a food delivery driver to check their phone for directions to the customers address. Most of these drivers are often seen using a phone mount to check their GPS hands-free, however, there are those who choose to hold their phones with their hands to check where they are going. This can be dangerous as it may distract the driver from putting their focus on the road. Any glances, especially when looking down, can increase the likelihood of the driver getting into an accident with another vehicle nearby. Not only is checking the GPS a distraction, but texting and driving has also been a common problem amongst all drivers. Always have your eyes on the road and avoid using your phone for non-work related purposes.
In a hurry. Food delivery drivers are expected to deliver orders on time. Failure to meet the estimated time may result in a bad review, which can harm the food delivery driver's overall rating. Racking up negative reviews can also cost them their jobs. This is primarily why they can be influenced to commit negligent actions, such as speeding or disobeying traffic lights or signs, to avoid facing any repercussions.
Unfamiliar street. Food delivery drivers rely on their GPS to navigate themselves in an unfamiliar street. Furthermore, the driver may frequently look at the numbers listed on the buildings to see whether they are near or have passed the customers address. This can be dangerous since the driver is not putting their full focus on the road. A lot of sudden stops and turns could be made throughout this process, as well, which can easily trigger an accident.
Making a sudden turn. A sudden turn is often done when a food delivery driver enters an unfamiliar area and is having a difficult time trying to find the customer's location. This can create a dangerous environment that can put drivers nearby at a risk of getting involved in an accident. It is encouraged for a food delivery driver to park in a safe place to collect their thoughts and figure out where they need to go.
Abruptly stopping. Sudden stops make it difficult for drivers nearby to know what you are doing. It can also make them feel hesitant or unsafe to drive near you. It would be best for a food delivery driver to park in a safe location that will allow them to figure out where they are supposed to go rather than causing problems on the road.
Getting Into an Accident With Your Personal Car for Work
If you caused an accident while driving with your personal vehicle during your work shift, then the employer will most likely be held liable for damages that were caused by the collision. Generally, any employee that is performing a job-related duty and personal business at the same time can still be considered on the job. An example could be an employee running errands in their personal car during their lunch break. It is not considered working if they are picking up something for themselves. However, if they were told by the employer to get materials or food for their workplace, then they will be considered on the job. Now, if an employee gets into an accident while they are driving to and from work, it will not be deemed as a work-related task. It will only legally apply as a work-related task if they were driving to a location to fulfill a request made by the employer.
Now, when it comes to food delivery drivers, the company they are working for will compensate for damages in an accident only if they were on the way to pick up or drop off a customer's order. Furthermore, if the food delivery driver's auto insurance denies their claim, then the food delivery company may chime in to provide compensation. Some companies that have these policies include DoorDash, Grubhub, and Postmates.
If you were injured by a driver who you believe was on the job, you will not be entirely responsible for showing any proof. Many drivers have personal liability, such as car insurance coverage. To determine whether or not the negligent driver was on the job, you should address the accident to the driver's personal insurance company and the employer's business insurance company. Both of these insurers will figure out which one of them will give primary coverage for damages the victim suffered from due to the collision. Make sure to acquire an experienced Woodland Hills food delivery accident attorney first before contacting the insurance companies. Insurance companies typically offer a low settlement amount as a first offer. Your attorney will negotiate a better amount that will help cover for any damages caused by the food delivery accident.
Contact Us
If you or a loved one were involved in a food delivery accident, West Coast Trial Lawyers has Woodland Hills food delivery accident attorneys that are readily available to help you with your case. With what we have accomplished, we are confident that we will get you a high settlement amount that will cover all of your damages.
To schedule a free consultation at our Woodland Hills personal injury law firm, please reach out to our 24/7 legal team by calling (818) 514-9423 or emailing [email protected].


They know what they're doing, very well. Not only did I not make a single phone call from the day I hired them, but I also received calls from their case managers and paralegals who want to make sure my treatment was going well. They whole team took care of me. Thank you WCTL for taking full responsibility of my case and getting me an amazing settlement.


I can say with confidence that this team is the best in the business. . . . Dean took the time to really listen and hear me out. He assured me that he was going to move mountains because he believed in me, and he ended up doing just that. I've never met a more focused and passionate attorney in my life. If you're looking for a firm that treats its clients with the utmost respect and care, calling WCTL is a no-brainer. I wouldn't think twice about working with them again in the future.