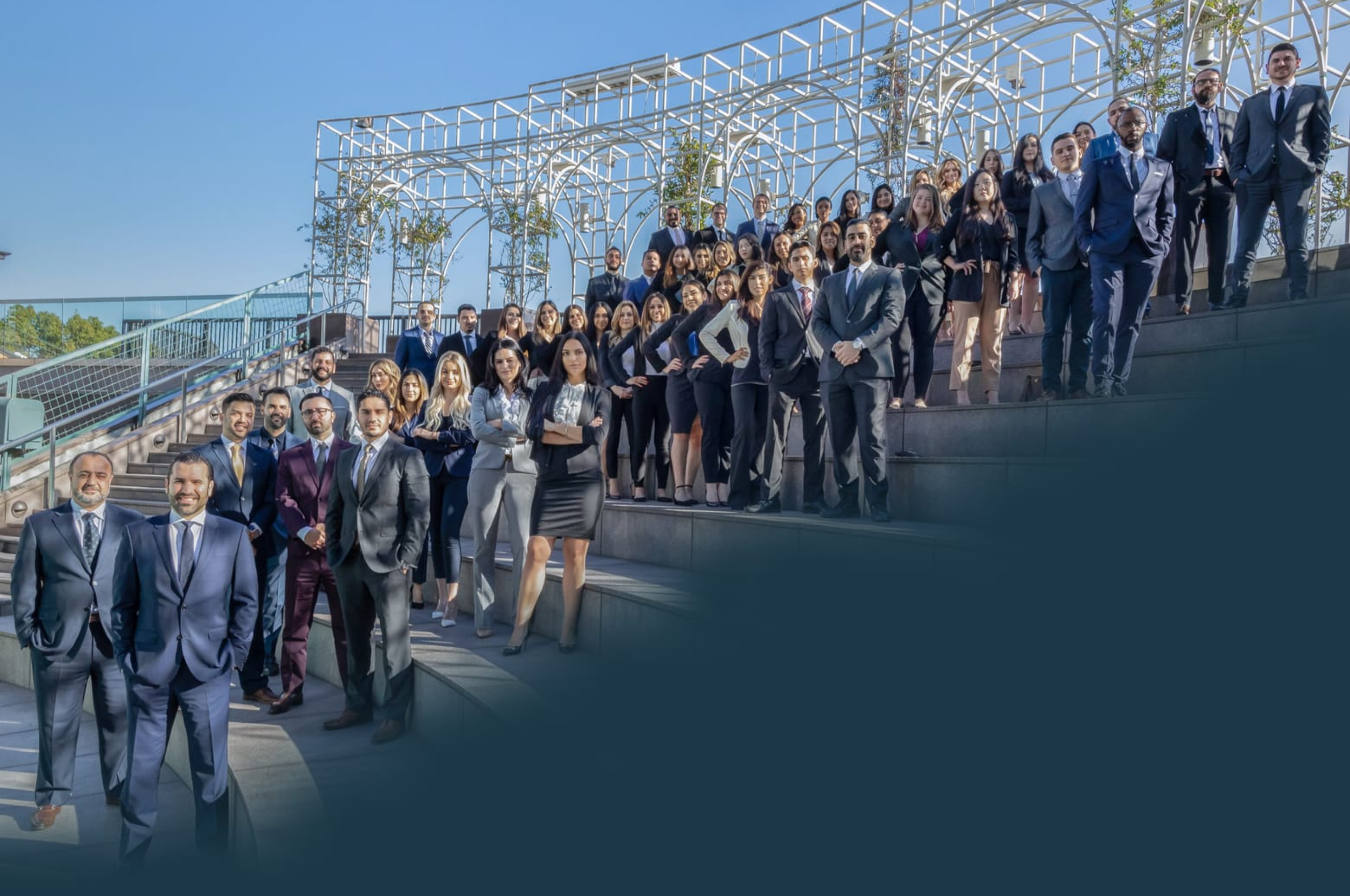 Woodland Hills Brain Injury Attorney
Get the Maximum Compensation for Your Brain Injury
The brain is arguably the most important organ in the human body. Any damage that is done to the brain can affect your entire body function. Common causes of a brain injury include car accidents, motorcycle accidents, bike accidents, and so on. If you were involved in a serious accident and injured your head, it is best to get it checked out by a neurologist as soon as possible. The neurologist will examine your injury and run several tests before determining a diagnosis. Once the tests have been submitted for review, the neurologist will analyze the results and deliver a diagnosis. The neurologist will also create a treatment plan that will help you with your recovery.
Full recovery is not always guaranteed for every brain injury victim. Each person endures a different level of impact that can result in mild to severe damage done to the brain. Some may see effective results within the first few months, while others will have to endure a lifetime of treatment to live a comfortable lifestyle. This can become a financial burden as you will have to go through multiple doctor visits and procedures. If your brain injury was caused by a negligent party, then you may be entitled to receive compensation for damages, including medical bills relating to your accident.
At West Coast Trial Lawyers, our Woodland Hills brain injury attorneys have over 60 years of collective legal experience in handling personal injury cases. With our track record of recovering more than $1 billion in settlements for our clients, we have been ranked as one of the top personal injury law firms in Woodland Hills.
If you are interested in using our services, please contact our 24/7 legal team by calling (818) 514-9423 or emailing [email protected] to schedule a free no-obligation consultation at our Woodland Hills personal injury law firm.
Left and Right Brain Injuries
There is a vast differentiation between the left and right sides of the brain. The right brain is responsible for your creativity, imagination, daydreaming, rhythm, thinking, non-verbal cues, visualization, and intuition. A victim of a right brain injury, also known as a right hemisphere brain damage (RHD), will experience difficulties trying to understand languages, be aware of other people's emotions, show little to no eye contact, provide poor responses, have unorganized thoughts, express no emotion, or have aprosodia.
Additional symptoms of sustaining a right brain injury include a lack of:
Attention. Unable to stay focused while performing a task.
Memory. Memory loss may occur, thus making it difficult to remember important information or events.
Socialization. Struggling to comprehend what the other individual is saying or joking about. They may also have a hard time understanding a person's body language.
Organization. The victim may be unable to organize a proper thought process. This will make it difficult for them to make or schedule plans.
Orientation. The victim may suffer from forgetfulness, especially with important dates. This includes family names, birthdays, or holidays.
Reasoning or problem-solving. Incapable of identifying a problem and finding a way to solve it.
The left brain has control over your logic, numbers, language, scientific skills, reasoning, verbal functions, sequencing, and linear thinking. Common symptoms of a left brain injury include the following.
Difficulty understanding written and spoken words. The victim may be troubled with a lack of comprehension of what others are talking about. Furthermore, they could be unfamiliar with words being used in conversations.
Difficulty expressing written and spoken words. The victim could struggle with their vocabulary by not using words correctly when communicating with others.
Lack of knowledge with using or knowing numbers. This symptom is similar to having issues with understanding written or spoken words. Complicating matters may arise for the victim when they make an attempt at learning or using numbers.
Not speaking properly. The brain regulates a person's voice to sound a certain way. When it gets damaged, the brain may struggle to continue performing this role. This is primarily why the victim's voice can sound different after their injury.
Having a hard time controlling motor movements. The individual will not have proper coordination with their arms, legs, and other body parts. If the left brain is injured, then the right side of the body will have motor movement complications. It would be best to seek a physical therapist to help with this type of problem.
Treatment
Treating the brain depends on which area is damaged. You should get a diagnosis of your brain injury before you go to therapy. Once the neurologist has informed you about which area of your brain is damaged, then you should get in contact with a therapist that will help treat your problem. Usually, rehabilitation therapy and training are needed to help with the recovery process. There are a variety of therapy options available, including the following:
Physical therapy is recommended for those who suffer from a right brain injury. This will help the individual regain strength and coordination.
Speech therapy is commonly used for those who have injured the left or right side of their brain. It will help improve communication and socialization skills.
Occupational therapy is suggested for those who have a right brain injury. This will help the victim re-learn how to perform everyday tasks.
Cognitive therapy is used for those who suffer from a left or right brain injury. This may enhance the victim's learning, planning, memory, and attention.
How a Brain Injury May Impact Your Life
Enduring all of these health effects will make it difficult for brain injury victims to live life normally. They will struggle with doing basic tasks along with socializing. Additionally, the frustration of dealing with a serious health condition may cause victims to become depressed or anxious. This is primarily why it is important for those suffering from a brain injury to attend therapy. Therapy will help victims re-learn or improve on skills that were dramatically impacted after the accident. There are a variety of therapists that provide services for each part of the body. Not only should you seek the help of a therapist, but you should also make regular check ups with a neurologist. They will schedule regular checkups to see how you are doing with your recovery. Furthermore, they will prescribe medication and perform procedures that could improve your condition.
Contact Us
If you or a loved one has suffered a right or left brain injury due to another individual's negligence, West Coast Trial Lawyers has experienced Woodland Hills brain injury attorneys who will help you get the compensation you deserve, including medical bills, lost wages, pain and suffering, and more.
To schedule a free consultation at our Woodland Hills personal injury law firm, reach out to our 24/7 legal team by calling (818) 514-9423 or emailing [email protected].


They know what they're doing, very well. Not only did I not make a single phone call from the day I hired them, but I also received calls from their case managers and paralegals who want to make sure my treatment was going well. They whole team took care of me. Thank you WCTL for taking full responsibility of my case and getting me an amazing settlement.


I can say with confidence that this team is the best in the business. . . . Dean took the time to really listen and hear me out. He assured me that he was going to move mountains because he believed in me, and he ended up doing just that. I've never met a more focused and passionate attorney in my life. If you're looking for a firm that treats its clients with the utmost respect and care, calling WCTL is a no-brainer. I wouldn't think twice about working with them again in the future.