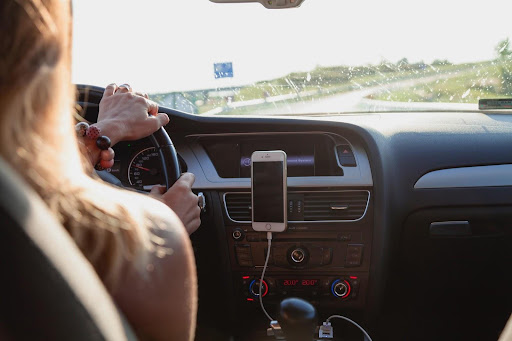 DoorDash Driver Requirements and Insurance Coverage
What Are the Requirements to Be a DoorDash Driver? Does DoorDash Offer Coverage to Its Drivers for Damages Caused by an Accident?
Just like the rideshare business, food delivery service companies, like DoorDash, have attracted drivers all over the country. There are some caveats, like DoorDash vehicle requirements and insurance requirements, to work for these food delivery services. 
But benefits include the opportunity to set up their own work schedule, be their own boss, and quick turnaround for payment.
Below, we will go into further details about DoorDash and whether they offer insurance to their food delivery drivers. If you were involved in a food delivery accident, our expert food delivery accident attorneys at West Coast Trial Lawyers will help you get the compensation you deserve for your losses. 
To schedule a free consultation, please contact our 24/7 legal team by calling (844) 966-0965 or filling out our quick contact form.
DoorDash Insurance Requirements
According to data collected by Second Measure, meal delivery services saw year-over-year growth of 20 percent collectively through the end of June 2021. 
In the second quarter of 2021, DoorDash had 58 percent of its users exclusively ordering from them. The company had the highest percentage of exclusive users compared to every other food delivery company. 
Much like other similar food delivery service apps, it's fairly easy to sign up to do deliveries for these companies. Many ask how old you have to be to DoorDash, or whether your driving record has to be flawless. In the case of DoorDash, their requirements are:
Must be 18 or older
iPhone or Android smartphone
Any car, scooter, motorcycle, or bicycle (depending on the market)
Driver's license number
Clean driving record
Car insurance (if driving a car)
Social security number
Consent to a background check
However, just because you have your own car and pay the insurance every month doesn't mean you're good to go to work as a food delivery driver. Sure, your personal insurance will suffice to sign up for these independent contractor gigs, but in the event of an accident — like a car crash— you would probably end up getting the short end of the stick, since your insurance most likely wouldn't cover it.
Since doing these types of jobs requires an additional commercial or business-use policy, your personal insurance most likely won't cover any damages. And since these companies don't usually cover their independent contractors, you'll end up with the short end of the stick.     
In order to work for companies like DoorDash, drivers need a personal auto insurance policy that covers the commercial use of a car. The rates for business use of a car are significantly higher than the ones for personal use, and that is because the risks of being on the road increase due to: 
The frequency of driving
The time spent driving
Where one drives
The distraction issues related to keeping an eye on the order and the navigation 
Commercial and business-use policies are designed to cover the risks when you use your personal car for commercial uses. Food delivery services are still a novelty, and the insurance industry is still adapting to the changes. That's why it's very important to check with your current insurance carrier on what your options are in terms of coverage if you're considering working as an independent contractor for food delivery services.
Even if you do it only part time, driving for DoorDash is a commercial activity because you are using your car for business purposes. If you have an accident while you are online in the app, your insurance will probably not cover it given you used your vehicle for commercial purposes.
DoorDash Insurance Policy
For its drivers, DoorDash requires them to "maintain an up-to-date auto insurance policy. Damages sustained to your vehicle in an auto accident are your responsibility and should be addressed by your auto insurance carrier directly. If you fail to maintain your own insurance, DoorDash's coverage may not apply."
DoorDash offers their drivers excess auto insurance, but only for property damage or bodily injury caused to third parties. In the event of an accident, the driver's personal auto insurance policy would serve as the primary coverage. If the damages exceed the delivery driver's policy and the accident happened when the driver was on active delivery, DoorDash's contingent liability policy of $1 million would only then go into effect. Furthermore, this contingent liability policy only applies if the driver was in possession of goods to be delivered, meaning if they were driving from the restaurant to a delivery but not to a restaurant for pickup.
Starting June 2019, drivers will be qualified to receive occupational accident insurance coverage at no cost, which in the event of an accident will cover:
Medical bills: Maximum of $1,000,000 with no deductible or co-pay
Disability payments: Maximum of up to $500 a week
Survivors payments: Maximum of up to $150,000 for eligible dependents 
West Coast Trial Lawyers Is Here to Help
If you have sustained injuries as a result of a food delivery accident, our food delivery accident attorneys at West Coast Trial Lawyers can help you recover compensation for your losses, which includes medical bills, property damage, lost wages, and pain and suffering. 
Contact us today by calling (844) 966-0965 or filling out our quick contact form to schedule a free consultation with our experienced, caring, and compassionate legal team.


They know what they're doing, very well. Not only did I not make a single phone call from the day I hired them, but I also received calls from their case managers and paralegals who want to make sure my treatment was going well. They whole team took care of me. Thank you WCTL for taking full responsibility of my case and getting me an amazing settlement.


I can say with confidence that this team is the best in the business. . . . Dean took the time to really listen and hear me out. He assured me that he was going to move mountains because he believed in me, and he ended up doing just that. I've never met a more focused and passionate attorney in my life. If you're looking for a firm that treats its clients with the utmost respect and care, calling WCTL is a no-brainer. I wouldn't think twice about working with them again in the future.