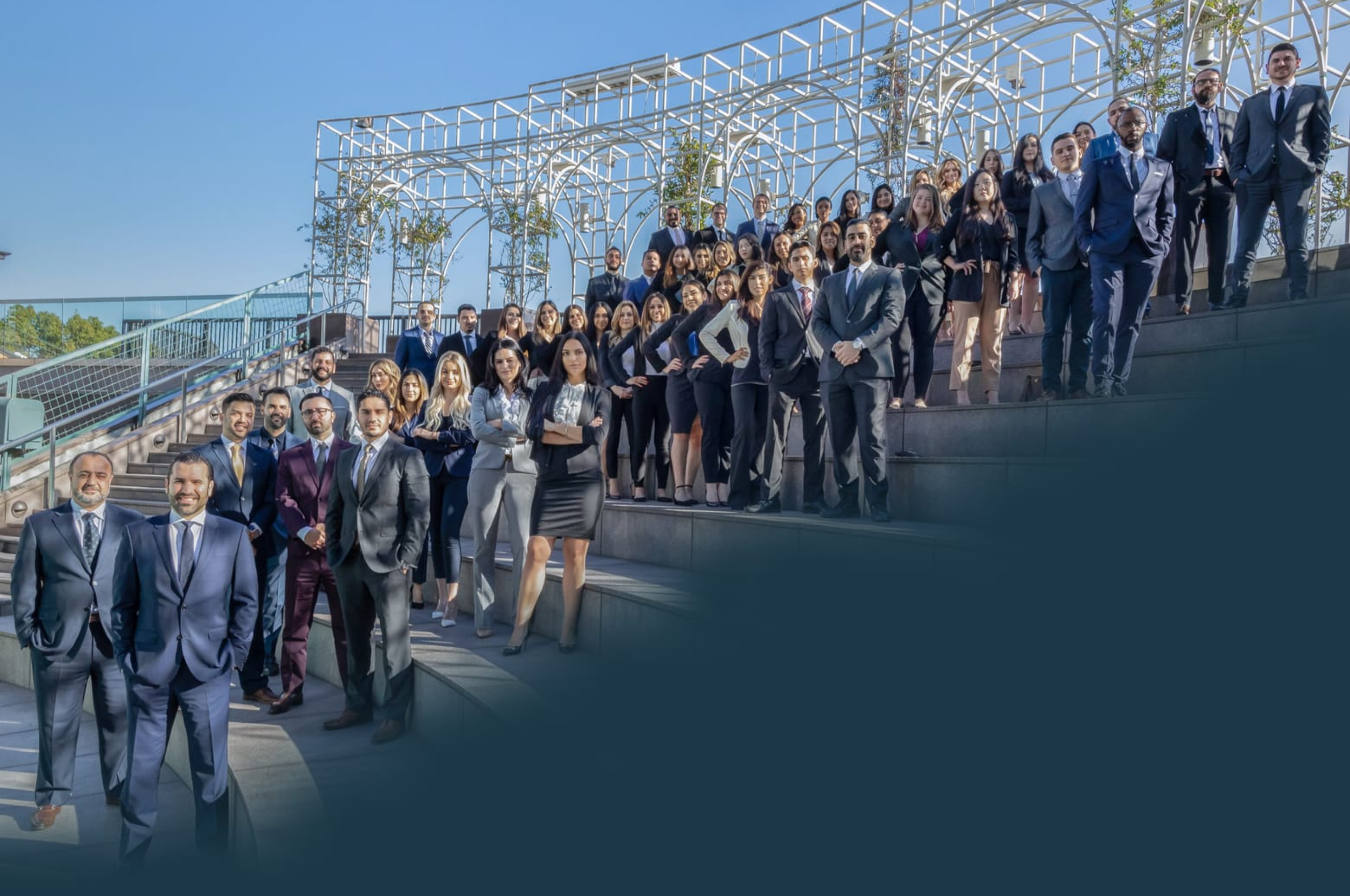 San Bernardino Premises Liability Attorney
What Types of Premises Liability Cases Have Occurred in San Bernardino?
Whether you slipped on a wet floor at Westside Plaza, tripped over an obstacle at your local grocery store, or broke a leg on a missing step at a neighbor's home, your injuries can be severe and life-changing. Premises liability claims encompass more than just these examples. If you have suffered injuries in a premises liability incident in the city of San Bernardino, you may be entitled to compensatory damages.
At West Coast Trial Lawyers, our San Bernardino premises liability attorneys have over 60 years of collective legal experience in handling personal injury cases. With our track record of recovering more than $1 billion in settlements for clients, we are confident that we will get you the maximum compensation you deserve for your losses. Recoverable compensation may include:
Lost Wages
Property Loss
Medical Bills
Please don't hesitate to contact our 24/7 legal team by calling (909) 787-2178 or emailing [email protected] to schedule a free consultation at our San Bernardino personal injury law firm.
Premises Liability Law in San Bernardino
For example, if property owners in a certain neighborhood all hire security personnel, that same standard would also apply for all property owners within the vicinity. When it comes to determining whether a property owner or manager breached his or her duty of care, the following will be considered:
How likely is an injury to occur given the circumstances?
How serious could such an injury be under these circumstances?
Did the owner know about or should have known about the hazardous condition that caused the accident?
Where is the property located?
How much of a burden would it have been to minimize or eliminate the hazardous condition?
How much control did the property owner have over the hazardous condition?
Premises Liability and Staircase Accidents 
Icy or Wet Stairs
An accumulation of rain, snow, or ice on outdoor stairs can become a huge slip and fall hazard. Property owners who are aware that outdoor stairs on their property tend to accumulate water or ice have a responsibility to address the issue, especially because they already know about the hazard. Failure to address a reasonably foreseeable hazard may impose liability for negligence.
Slippery Surfaces
Another common stair-related hazard is a worn out step that is especially slippery. And yet an even more dangerous scenario involves tile or wood stairs that are extremely slippery. If a property owner is fully aware of these conditions, then they are expected to resolve the issue as soon as possible. If not, they will be held accountable for any injuries that occur on the stairs.
Inadequate Handrails
Appropriate handrails are required for most types of stairs. If someone suffered a fall on stairs that were legally required to have handrails and the property owner failed to install them, then they will likely be held liable for any injuries caused as a result of their breach. There are also building codes that state that handrails must be of a specific height or width. Improperly installed handrails may also cause someone to suffer a serious fall even if the actual stairs were perfectly safe.
Premises Liability and Grocery Store Accidents
Believe it or not, grocery stores are one of the most common places where serious premises liability accidents may occur. From the mom-and-pop on the corner to the biggest chain retailers, all grocery stores are required by California law to observe a duty of care for their customers and provide reasonably safe conditions.
Safety is owed to every individual from the moment they enter the premises. For example, if a grocery store customer trips over merchandise, slips on the floor, or suffers physical assault on grocery store property, he or she may be entitled to compensation for their injuries and property loss.
By far the most recurring type of grocery store accident is a slip and fall caused by a wet floor. It goes without saying, but if spills are not mopped up right away, it substantially increases the chances that an accident will occur. A slip and fall tends to happen when there are no signs to warn customers about the potential hazard. The elderly, in particular, are very vulnerable to becoming severely injured as a result of a preventable slip and fall. Unfortunately, it is common for the elderly to break bones or become permanently disabled, depending on how serious their fall was.
Another well-known source of grocery store accidents are falling objects. Sometimes, shoppers may innocently reach for a can of vegetables on a high shelf. Suddenly, other heavy items may fall on their head. In the very worst cases, an entire shelf of heavy products may rain down on a shopper's head and neck area, causing severe injuries or even death.
Finally, it's important to understand that grocery store accidents aren't limited to just the actual store either. There is another type of grocery store accident that may also happen in the parking lot, as well.
For example, a shopper may be injured by a shopping cart, or even another person. It's possible for a victim to be assaulted by another shopper in a grocery store parking lot, or even struck by a car.
West Coast Trial Lawyers Is Always Here to Help
If you were involved in a premises liability accident and would like to pursue legal actions against the property owner, West Coast Trial Lawyers has experienced San Bernardino premises liability attorneys who are readily available to assist you with your case. We will help get you the justice and compensation you deserve.
Please don't hesitate to contact our 24/7 legal team by calling (909) 787-2178 or emailing [email protected] to schedule a free consultation at our San Bernardino personal injury law firm.


They know what they're doing, very well. Not only did I not make a single phone call from the day I hired them, but I also received calls from their case managers and paralegals who want to make sure my treatment was going well. They whole team took care of me. Thank you WCTL for taking full responsibility of my case and getting me an amazing settlement.


I can say with confidence that this team is the best in the business. . . . Dean took the time to really listen and hear me out. He assured me that he was going to move mountains because he believed in me, and he ended up doing just that. I've never met a more focused and passionate attorney in my life. If you're looking for a firm that treats its clients with the utmost respect and care, calling WCTL is a no-brainer. I wouldn't think twice about working with them again in the future.