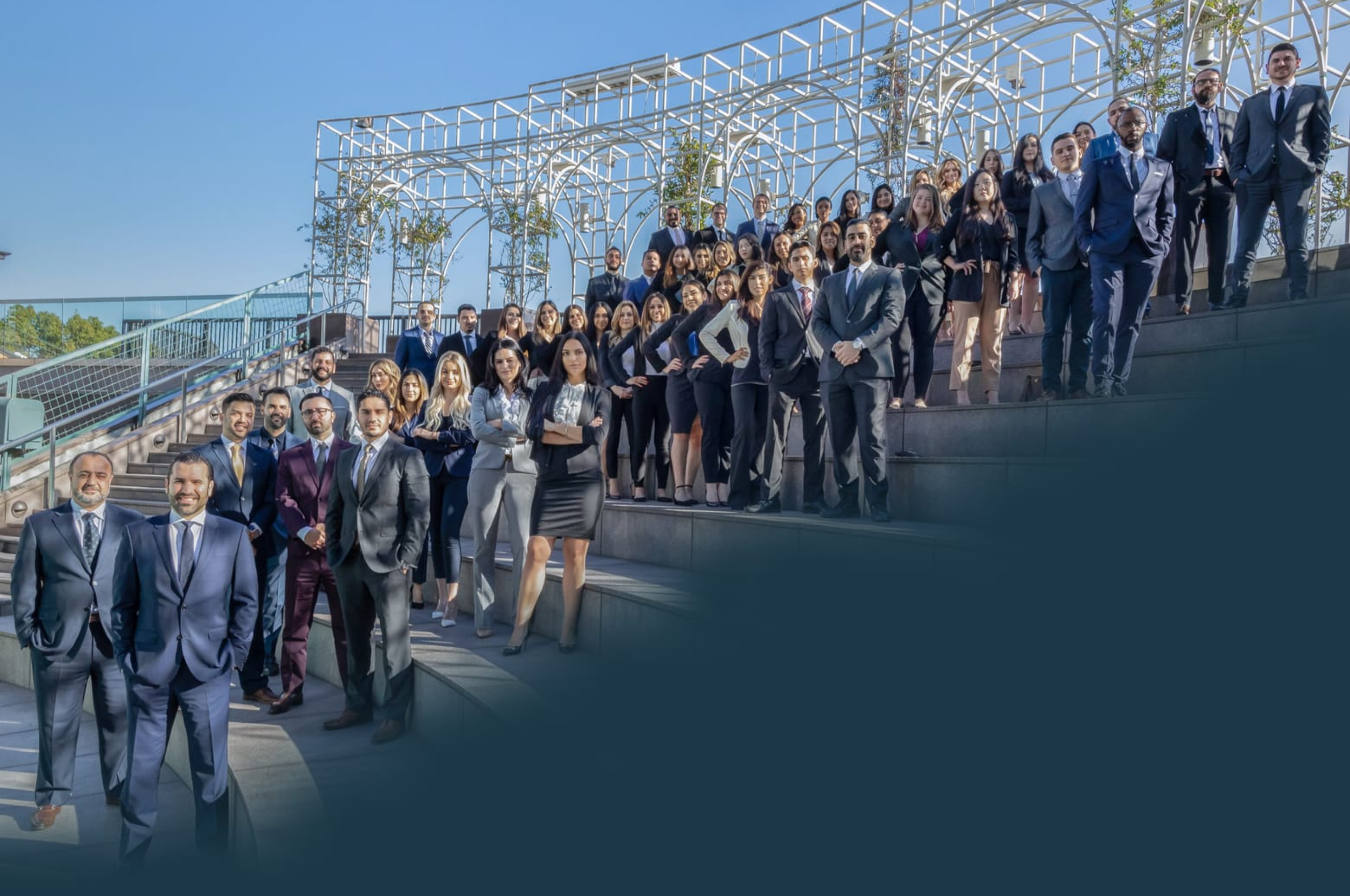 San Bernardino Premises Liability Attorney
Premises liability is a legal practice that holds property owners accountable for harming visitors by allowing them to enter dangerous conditions filled with hazardous objects. Injured victims may sue the individual or entity responsible for maintaining the area. In such a case, it is important to collect as much evidence as possible and to find the right legal expert to better your chances of having a favorable outcome.
At West Coast Trial Lawyers, our San Bernardino premises liability lawyers are devoted to getting our clients recovered and back on their feet. We are highly skilled in proving damages so that you can get maximum compensation. We run on a contingency-fee basis, meaning that you owe us nothing until your lawsuit has been settled.
To schedule a free consultation, you may reach out to us by calling (213) 927-3700 or completing our quick online contact form.
San Bernardino Premises Liability Laws
According to California Civil Code 1714(a), all parties are responsible "not only for the result of his or her willful acts, but also for an injury occasioned to another by his or her want of ordinary care or skill in the management of his or her property or person."
Victims of a premises liability accident are required to prove that they were injured due to the property owner's negligence by showing the following:
The defendant owned, leased, occupied, or maintained the property,
The defendant breached their duty of care,
You were injured as a result, and
The defendant's reckless behavior was the primary cause of your injury.
Common Types of Premises Liability Accidents in San Bernardino
Premises liability accidents occur due to negligent property owners allowing hazards to remain in areas where visitors are present. Below, we have listed its common types and how they are caused.
Slip and Fall Accidents
Most slip and fall accidents typically involve slippery surfaces, defective flooring, or poor lighting. If a visitor enters the property and is injured by a hazard, they can file a premises liability lawsuit against the property owner to recover compensation. Before pursuing legal action after a fall accident, you should consider the following factors:
The amount of time the hazard was left in the area,
If the property owner had frequent maintenance checks throughout the building,
If there was a valid reason for the particular area to be hazardous (ex: wet floors from cleaning),
If warning signs were present, and/or
If there was enough lighting for you to see where you were going.
Stairway Accidents
This type of premises liability accident occurs when people trip and fall while walking up or down the stairs because of a hazard, such as damaged steps or poor lighting. Injured victims will need to prove that it was the property owner's negligence for the fall accident on the stairway, or that they were aware of or should have been aware of the problem but did not fix it in a reasonable amount of time.
Falling Objects
Property owners are required to check the condition of their territory to ensure it is safe enough for people to enter. If they are aware of unstable conditions lingering in the building, they will need to provide adequate warning signs to notify others of hazards being present. Failing to do this can create dangerous conditions, such as loose or falling objects.
Parking Lot Accidents
Parking lots offer several lanes for drivers to park in, and have enter and exit areas for people to come and go as they please. Since many vehicles are huddled in one active location, there is bound to be a driver crashing into another whether it be from:
Simultaneously backing up,
Failing to yield the right of way to other drivers, or a
Rear-end accident.
Property owners can also hold liability for a parking lot accident. They need to make sure that the location is safe for drivers to enter. If they do the following actions, it could go against their duty of care:
Hiring negligent security,
Failing to fix damaged surfaces,
Failing to adjust poor lighting, or
Not providing signages to warn visitors of any hazards in the area.
Elevator and Escalator Accidents
In elevator and escalator accidents, elevators have had more injuries and deaths. This is mostly caused by falling elevators. This type of accident is triggered by overstretched cables, which can affect the elevator's functionality.
With escalators, an injury or death may occur due to the following:
Sudden change in speed or direction,
Loose parts, or
Getting caught between the moving steps.
A property owner would have to do routine maintenance checks to ensure that these machines work properly before allowing visitors to use either one. If one or the other is out-of-order, a warning sign should be placed to let people know that it cannot be used.
Negligent Security
This type of premises liability accident may occur when a property owner does not have adequate security, such as guards or surveillance cameras, to protect visitors from getting harmed. Negligent security cases typically happen in:
Parking lots,
Apartments,
Shopping centers,
Hospitals, and
Dog Bites
Dog owners are expected to train their pets to behave when people are nearby. If a dog shows signs of aggression or has a history of attacking people, it is best to have the animal remain distant from others when guests are over or when it is out for a walk.
Under California's dog bite law, the owner will be held responsible for damages if:
The dog bite caused an injury and
The victim was on public property or lawfully on private property.
Exceptions for this rule may apply if the dog was confronting a trespasser or on active duty with military or police forces. To learn whether you are entitled to sue an owner for your dog bite injury, you should consult with a personal injury lawyer.
Swimming Pool Accidents
A property owner is required to meet the safety standards that are in accordance with Chapter 31B of the California Building Code and Title 22, Division 4, Chapter 20 of the California Code of Regulations. If any hazards are present, warning signs must be placed to prevent visitors from approaching the area. Those who fail to maintain proper condition of their swimming pool by leaving it easily accessible or unsupervised can be held liable for injuries that occur regardless of whether the victim is a trespasser.
Amusement Park Accidents
Theme park owners are responsible for the safety of guests who enter the premises. This includes doing the following:
Maintenance checks on each ride,
Enough restraints available to protect riders from harm,
Safety instructions, and
Supervision by the staff members.
If an injury occurs, it does not necessarily mean that the theme park owners will be found liable right away. For instance, the victim could have exhibited reckless behavior by going against park rules or undoing restraints while on a ride. In this particular situation, the guest would be at fault for the injuries they sustained.
Construction Site Accidents
A construction site should have adequate warning signs and barriers to prevent drivers and pedestrians from approaching the hazardous area. Construction workers are also expected to wear bright or reflective clothing to appear visible at night. If none of these are enforced, it can put others at risk of getting injured.
Common Injuries in San Bernardino Premises Liability Accidents
Common injuries in a San Bernardino premises liability accident include the following:
Facial injuries,
Broken bones, and
If you endured physical pain, you should seek medical attention as soon as possible. The physician will examine the wounded area and determine a diagnosis. From there, they will create a treatment plan best suited for your condition to help with your recovery. Each doctor visit, medical prescriptions, and procedures will be saved on file and can be used as evidence in a premises liability claim.
What to Do After a Premises Liability Accident
If you were involved in a premises liability accident, you should consider doing the steps listed below to better your likelihood of developing a strong claim against the liable party.
Contact Local Authorities
Contact the police immediately if you were injured. Once they arrive, they will conduct a police report. You can request a copy of this written document to include in your premises liability case.
Collect Evidence
If possible, try to gather the following evidence:
A diary or journal entry of your perspective on the premises liability accident,
Witness information,
Property owner details,
Your medical records pertaining to the injury you sustained as a result of the property owner's negligence, and
Photographs or video footage of your injury, the dangerous conditions you were around, and the lack of warning signs or barriers on the property.
Hire a San Bernardino Premises Liability Lawyer
A San Bernardino premises liability lawyer will handle all of the difficult tasks while you focus on recovering from your injury. They will also protect your legal rights, argue against the opposing side, defend you in court if your case heads to trial, and get you maximum compensation.
Who Can Be At Fault in a Premises Liability Accident?
More than one party can be at fault in a premises liability accident. Responsibility is placed on those who committed willful acts that ultimately resulted in someone getting injured. Particular individuals or entities that can face legal consequences in such a situation include a:
Homeowner,
Tenant,
Restaurant,
Retail store, or
A property management company.
To determine who should be held liable in such a case, you will need to schedule a consultation with a premises liability lawyer. They will evaluate your situation based on the evidence you provide them with. After they analyze the situation, they will pinpoint what individual or entity should hold accountability for the damages you endured as a result of their negligent actions.
What Is the Difference Between Invitees, Licensees, and Trespassers?
There are several differences that separate an invitee, licensee, and trespasser from one another.
Invitees
An invitee is a person that is granted permission by the property owner to enter the premises. Examples of invitees include:
Grocery store shoppers or
A friend or neighbor who is invited to a dinner.
They are owed the highest duty of care compared to licensees and trespassers.
Licensees
A licensee is someone who has no personal connection with the property owner, but is allowed to be on the premises. For instance, a utility worker was asked to stop by to complete basic repairs within the household or building structure. In this scenario, the utility worker is considered as a licensee since they were granted permission to enter the area to perform business-related activities. Property owners must provide a duty of care to licensees, as well.
Trespassers
A trespasser is an individual who goes on another person's private property without getting permission before doing so. They are not granted a duty of care.
Robbers are one of the most common types of trespassers. Children are also known to illegally enter private property. However, under the attractive nuisance doctrine, they must be given a duty of care.
(Add Block Text - Law Citation)
Attractive nuisances, such as a swimming pool, that can influence a child to access the area should be hidden, barricaded, or have a warning sign. Property owners must do this in a reasonable and timely manner to avoid facing any legal consequences if a child gets injured on their territory.
What Is the Statute of Limitations for Premises Liability in San Bernardino?
The statute of limitations for a premises liability accident is two years from the date of when it occurred. You will need to obtain evidence and get the right premises liability lawyer to represent you. These can take up a lot of time, so be sure to act quickly. If you fail to meet the deadline, you will no longer have the opportunity of suing the at fault party and recover compensation.
However, there are some exceptions that can toll the statute of limitations, such as:
The defendant is a minor,
The defendant is out-of-state,
The defendant is in prison, or
The defendant is legally insane.
Once the reason for the tolling has ended, the statute of limitations will start again.
Premises Liability and Wrongful Death
If dangerous conditions on public or private property result in a visitor's death, their surviving family members or estate may sue to recover compensation. Under California law, only one wrongful death lawsuit can be filed against the at fault party.
Victims are given two years to sue negligent property owners for the death of a loved one. However, if the lawsuit is made against a government entity, they will be given six months to pursue legal action. This will begin on the date of the victim's death. The discovery rule may apply, meaning that the statute of limitations will start once the surviving family or estate learns about or reasonably should have learned about the victim's passing and what caused it.
Damages Available in a Premises Liability Claim
Damages available in a premises liability claim will vary depending on the factors involved. Generally, the following may be granted:
Current and future medical expenses,
Lost wages, and
Pain and suffering.
If your case involved a wrongful death, you could be awarded with the following:
Medical bills,
Funeral and burial costs,
Loss of financial support, and
Loss of consortium.
To get more insight on what you can be entitled to, you should schedule a consultation with a legal representative who specializes in premises liability cases.
Our San Bernardino Premises Liability Lawyers Are Here to Help
Victims of a premises liability accident can sue the liable party to recover damages. At West Coast Trial Lawyers, our San Bernardino premises liability lawyers will assess your situation and form an effective strategy to ensure you get fair compensation.
To schedule a free consultation, you are welcomed to contact our 24/7 legal team by calling (213) 927-3700 or completing our easy online contact form.
More Resources
Premises Liability for Rental Properties in California
California Premises Liability Insurance


They know what they're doing, very well. Not only did I not make a single phone call from the day I hired them, but I also received calls from their case managers and paralegals who want to make sure my treatment was going well. They whole team took care of me. Thank you WCTL for taking full responsibility of my case and getting me an amazing settlement.


I can say with confidence that this team is the best in the business. . . . Dean took the time to really listen and hear me out. He assured me that he was going to move mountains because he believed in me, and he ended up doing just that. I've never met a more focused and passionate attorney in my life. If you're looking for a firm that treats its clients with the utmost respect and care, calling WCTL is a no-brainer. I wouldn't think twice about working with them again in the future.